News
3 Tips for enterprises to choose an ideal manufacturing factory in Vietnam
Enterprises may have various choices among small factories for rent or large factories for rent depending on their financial potential. As a result, manufacturing factory renting service is also on an impressive growth now. Thanks to that, enterprises are now able to choose the most suitable manufacturing factory for rent for themselves among various types: standard factory, factory with office , factory for rent to manufacture in Vietnam industrial zones. See below tips to know how to choose an ideal manufacturing factory for your product.
3 Tips for choosing an ideal ready-built manufacturing factory for your product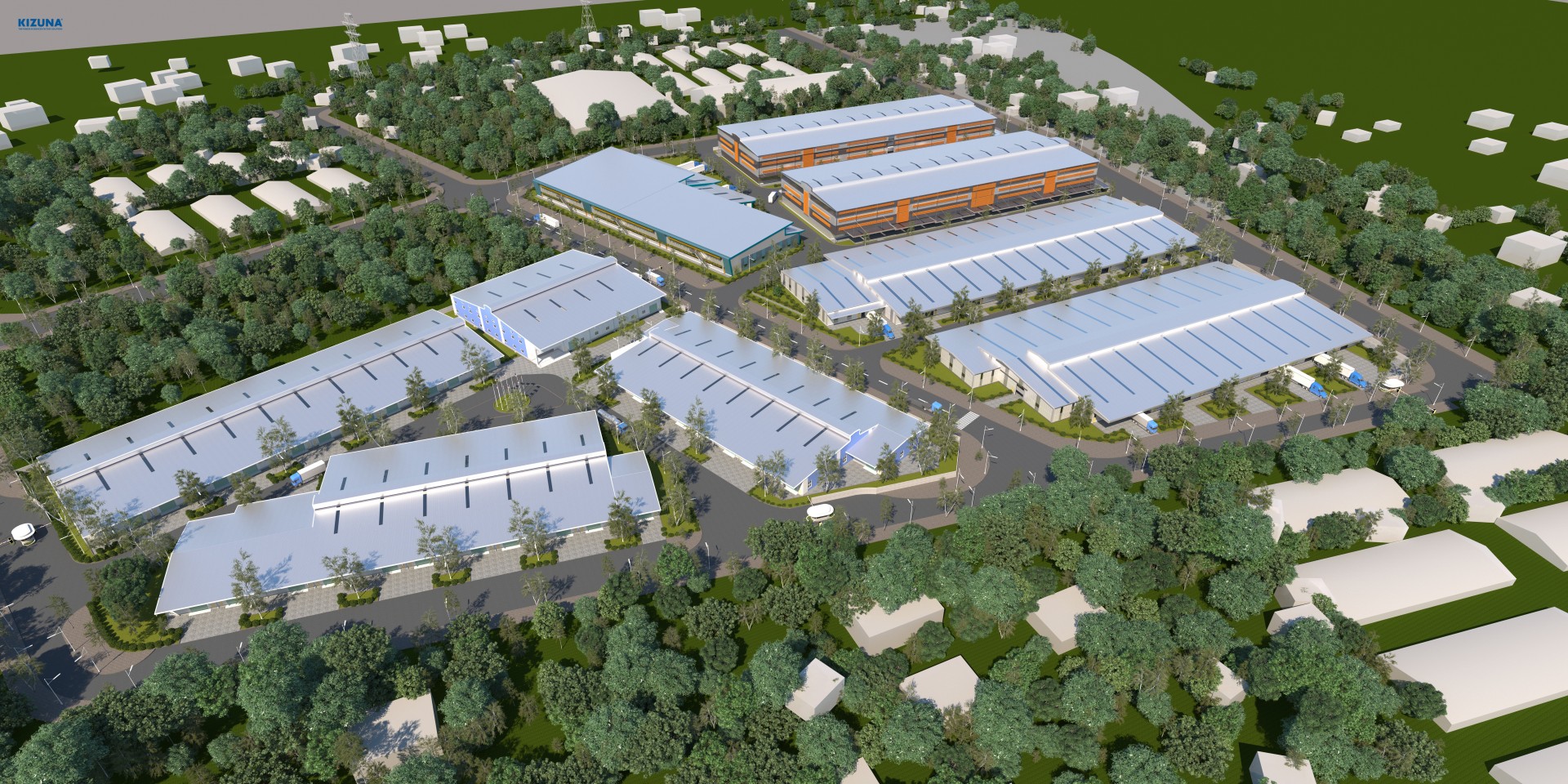 Ready-built manufacturing factory for rent are now chosen by many enterprises
1. Quality infrastructure: a must of an ideal ready-built factory
Infrastructure of the manufacturing factory is the key element of the construction project. Therefore, when you choose a ready-built factory, you have to pay special attention to this element. The infrastructure is the solid frame of the factory, which needs to be strong to assure work safety for the workers. It will be dangerous for the workers to work in a manufacturing factory for rent of low quality with bad infrastructure. Therefore, this essential criterion of infrastructure must not be ignored when you choose a factory for rent.
2. Strategic location of manufacturing factory
People often say "golden location" to refer to a location that is ideal for doing business. The same applies to the manufacturing product industry: A good location brings to enterprises a number of benefits in terms of concurrence. A "strategic" location refers to the fact that enterprises have offices at a location that is very favorable for businesses because it is near to important transportation areas, suppliers' areas, business partners, and especially residential areas. Because the location of the factory plays an important role in doing business, enterprises need to contemplate on it. A prime example of a strategic location is Long An Province, which is attiring more and more enterprises.
Long An is located in the centre of the Southern Vietnam industrial zone. It is just nearby Ho Chi Minh City, the ports, airports and has a favorable transport system. Here are located a number of quality manufacturing factory which are near the target market and the sources of materials. The price of manufacturing factory for rent here is rather reasonable, lower than in HCMC.
3. Optimal architecture of a ready-built factory for rent
The optimal architecture of the manufacturing factory in terms of lights, temperature and ventilation, etc is a criterion to decide whether the factory is convenient and modern. It is useful to note that if you rent a "cheap" factory, its quality may be unassured.
Besides, when operating a product manufacturing factory, enterprises need to pay attention to the working environment, which allows the worker to work efficiently and to assure the product quality.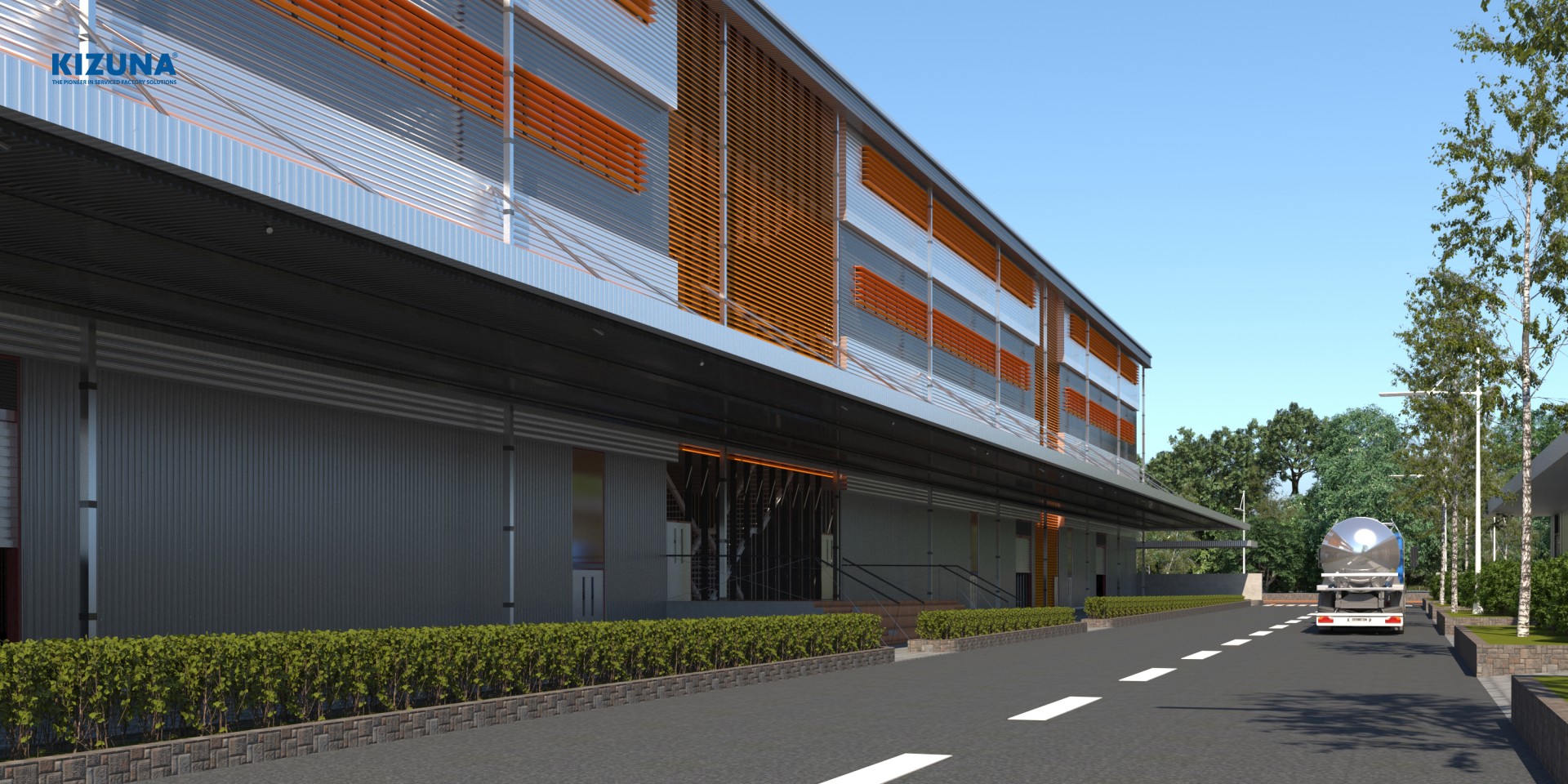 Many enterprises prefer Kizuna manufacturer factory for rent
Why Vietnam is a good choice for your manufacturing factory?
Vietnam, a small developing nation which its border is China, nowdays becomes one of the best choices for manufacturing company from all over the world. If you consider where to start manufacturing in Vietnam, it will win the battle which these advantages:
1. Strategy location for importing and exporting materials and products
Vietnam is next to China, the biggest source for product materials and equipment. You can easly ship the products to other countries due to its international trade ports. Shipping by ocean is much more cheaper than by air, that means company can save a huge transportation cost.
2. The country cost is low comparing to other countries in area
Worker salaries has effected directly on company's revenue. While the average salary of China is above $25/day, average salary in Vietnam is nearly $7/day. It will help the company to reduce the product cost, increase the profit for your bussiness. In addition, Vietnam goverment is supporting manufacturing industry by reducing tariff for foreign companies. This makes Vietnam become the best choice for production company at this time.
3. Vietnam's Laws favors import/export activities
Doing business in Vietnam can be rather convenient. The procedures of such like establishing a new business mostly are favorable. Furthermore, there are plenty of agencies in VN that are more than happy to give any business a hand in terms of legality.
How do you find a good factory to manufacture in Vietnam?
Among many big industrial park from North to South of Vietnam, Ho Chi Minh City has the most high quality industrial parks. Thanks to good transportation system, rich labour resource and low living cost, more and more companies choose HCMC to rent factory to manufacture in Vietnam. Here, enterprises can find many factories for rent that will meet the requirement of there industry such as garment, textile, cosmestic, pharmaceutical, food and beverage,...
You can find a quality factory to manufacture in Vietnam by directly contacting a factory for rent agency such as Kizuna - The pioneer in Serviced Factory solution. Besides, you can hire a sourcing agency in Vietnam such as batdongsan.com, with local experience and wide connections, they will help you to find a high quality manufacturing factory in a short time.
Kizuna Vietnam - Optimal and quality ready-built manufacturing factory
Kizuna offers a wide range of quality ready-built factories which meet the standards of "clean and green" working environment and are chosen by more and more enterprises. When choosing a manufacturing factory for rent of Kizuna, enterprises are offered many benefits, such as:
- Strategic location: The factories are located in Long An province, which shares borders with HCMC and is near Cat Lai Port (26 km), Tan Son Nhat International Airport (24 km), Phu My Hung residential area (16 km). Besides, factories for rent offered by Kizuna are also located by the important national roads such as: 1A, 50 and Long Thanh - Ben Tre highway.
- Optimal factory architecture: Kizuna offers factories for rent with a wide range of areas: from 250 m2 factory for rent and 1000 m2 factory for rent to 80.000m2 factory for rent.
- Service factory with good ventilation and convenient 4-meter long roofs.
- Uniform technical infrastructure which is green, clean and fully equipped with water, electricity (3 sources of electricity), canteen and 24/7 security.
- A highly supportive service ecosystem with staff who are fluent in Japanese/ Korean/ English.
- Convenient, quick and safe Easy in - Easy out policy
- Highly supportive service ecosystem with 50 various services.
Besides the chains of factories, at Kizuna we focus on developing a uniform system of factories with stable architecture, many doors for transporting goods by trucks, separate elevators for goods and staff, and a modern fire detection system, especially for high-rise factory models. Specifically, our blocks O and P are smartly designed to fit with many industries which need to rent a factory such as fabric factory, mechanic factory, food manufacturing factory, etc.
For a business owner, the knowledge about essential elements of a manufacturing factory is indispensable. This article is expected to provide you with these information so that you may have an overview and maybe a suitable choice for your manufacturing factory. If you need more information, contact Kizuna!
Start your efficient production by planning factory rental with Kizuna
Read more: factory leasing, electronic factory, factory for lease, factory for rent in vietnam, factory space for rent, investing vietnam, pharmaceutical factory, warehouse vietnam, cosmetics factory, industrial space for rent, production factory, industrial factory, vietnam apparel industry, medical device factory, electronics manufacturing, small factory, new factory in vietnam, 1000m2 factory for rent