News
Opportunities and challenges of electronic factory in Vietnam
In recent years, the number of the electronic factories has been continuously increasing, marking new economic development steps in Vietnam and delivering Vietnam new opportunities. However, businesses producing electrical component in Vietnam also face many obstacles in market trends. The following article will identify the opportunities and challenges of an electronic factory in Vietnam.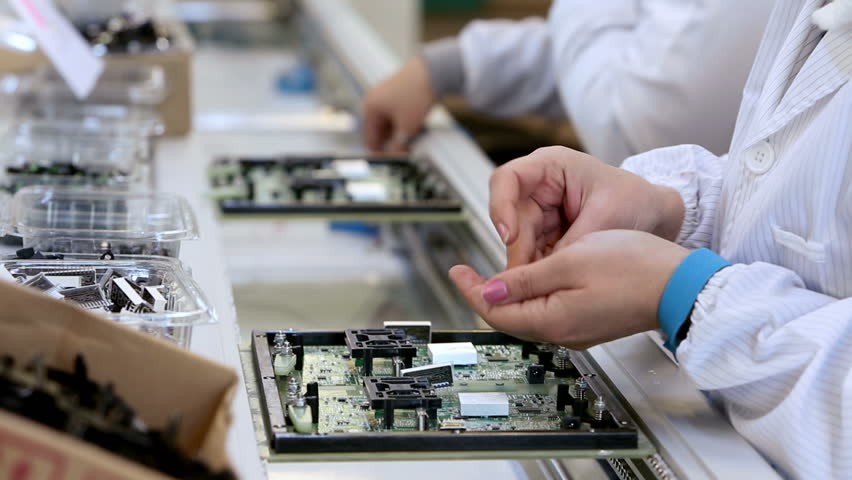 Electronic industry in Vietnam in 2021 is potential (Source: Shutterstock)
Opportunities for electronic industry in Vietnam in 2021
1. The growing chance for exporting electrical component products of Vietnam
Vietnam's economy is open, and Vietnam always actively engages in international organizations to fully utilize its internal resources. Since January 2006, Vietnam gained results on the tariff reduction roadmap for electronic goods. Also, Vietnam has officially joined the World Trade Organization (WTO). Notably, Vietnam has lately participated in a range of new-generation free trade agreements such as TPP, EVFTA. These are favorable conditions for electronics manufacturing factory that have the chance to expand their products regionally and worldwide. And it can be said that the Vietnam circumstance of exporting electrical component products improves day by day. The proof is that from 2013 till now, share for electronics export has always earned the leading position in export industries. The total annual export value has exceeded the figure of 30 billion USD. Based on this feature, electronic factory in Vietnam can assure the output market, which is a great advantage when the world economy has plenty of instabilities.
2. Vietnam sees a remarkable increase in foreign investment attraction, contributing to pushing the economy forward
Vietnam is a young country with a large market, a positively ever-growing economy, and a stable political system. These factors help Vietnam increasingly become the ideal investment attraction of giant technology corporations in the world.
Besides, when choosing electronic factory investment locations, investors often stand on two main factors: labor costs and taxes. Developing countries like Vietnam already have the advantage of cheap labor costs. Especially, Vietnam became a member of the WTO since 2006, this is an additional advantage in tax rates for electrical component. Therefore, foreign investors' attraction will undoubtedly increase significantly, which is also the most significant opportunity for Vietnam. Statistically, Vietnam's electronics industry has attracted more than US$ 10 billion of FDI. Most of this capital comes from big names like Samsung, Foxconn, LG, Panasonic, Intel, Electronics, and Nokia. The attractiveness of Vietnam's electronics industry and electronic factory has not shown any sign of cooling down.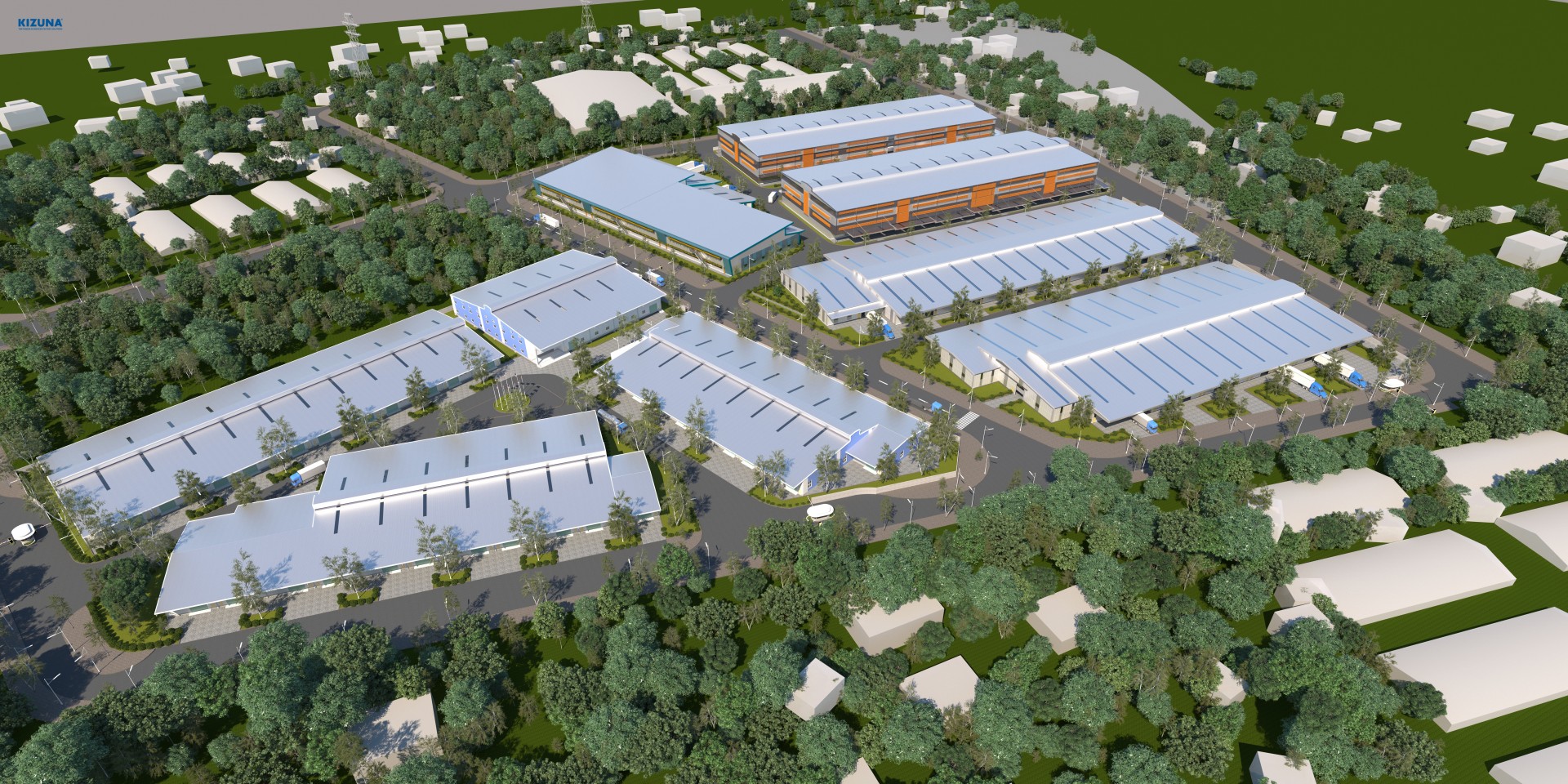 Challenges that an electronic factory have to face in Vietnam
1. Pressure on coaching high-quality human resources
The competition in the 4.0 era comes from the race of human resources. Whichever country has excellent human resources that respond quickly to technology's changing needs will win the race. However, in fact, Vietnamese labor is still restricted to possessing soft skills, foreign language skills, teamwork skills, and information technology skills. Moreover, many employees in electronic factory have undergone training, but again, they did not meet the requirements when handling the task, employers then have to retrain them. Therefore, it said that Vietnam does not have an adequately strong team to adapt to technology demands. The training of high-quality human resources to meet the increasing needs of industries is still tricky. Also, the "brainpower" of Vietnamese enterprises is drawn by transnational companies, which is also a warning for the deficit in high-quality human resources not only within electronic factory.
2. The product structure in the industry are out of phase
Currently, the ratios within electrical component products are out of phase. In particular, the advantages favor consumer electronics, while those for electronics come limited. Besides, the supporting technology industry for manufacturing spare parts and accessories supporting the domestic electronics industry is developing slowly. It does not meet the manufacturers' needs, giving international manufacturers a common consideration when investing in Vietnam. Or they also entitle businesses to invest in auxiliary technologies or to import from outside markets. Hence, the biggest challenge that the electronic factory and the electrical component manufacturers in Vietnam will encounter is to compete on prices with imported goods. Not long after that, the total equipment import tax was only equal to or lower than that of imported components, not to mention the challenges when Vietnam joined the Extended Information Technology Agreement. Therefore, the profit for industrial production is still low.
Thus, like other investment enterprises, an electronic factory coming into Vietnam faces both challenges and opportunities. However, with the efforts of businesses and the Vietnamese government's support, companies will undoubtedly take advantage of opportunities and overcome challenges to foster.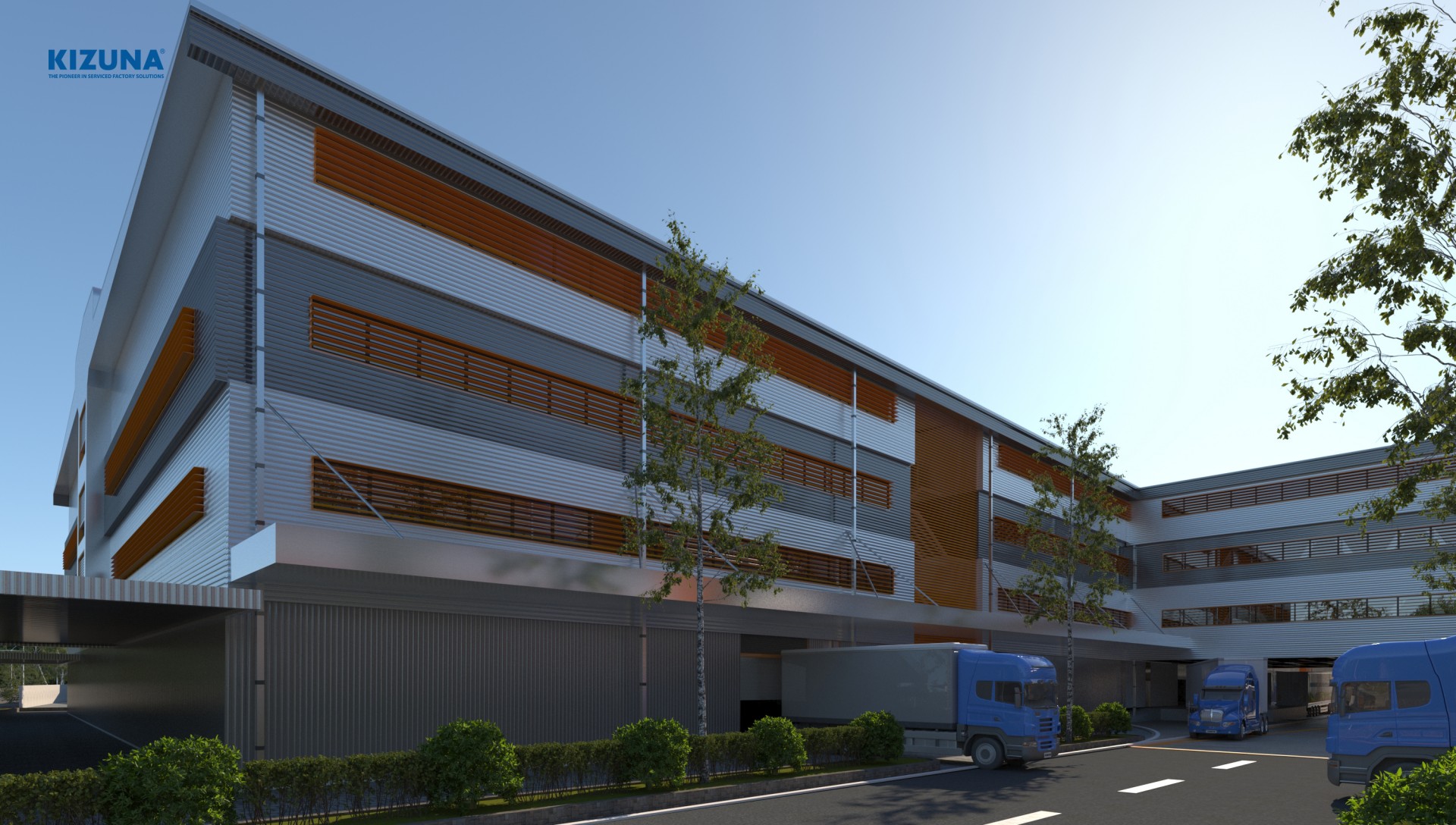 Factory for lease in Vietnam helps electronic and electrical component businesses overcome challenges
1. Electronic factory located in a large industrial park solves the problem of human resource effectively
One of the most important social factors to draw investment is the quality and cost of human resources. The first thing for an investor who desires to open or rent a factory is to look for an area that can fulfill the quality and abundance of the labor force. The abundant labor force in Vietnam, as well as the Vietnamese people's hard-working and meticulous qualities, make investors quite satisfied. Moreover, the educational level and professional skills of workers are increasingly improved. In recent years, our government has begun to have comprehensive investment policies in education and training to improve the cultural level of Vietnamese human resources. Schools are built everywhere along with the promotion of universal education to contribute to the knowledge of the workforce. It has not stopped here that Vietnam also strengthens international cooperation to actively exchange experiences to improve skills and qualifications in high-tech fields.
2. Utility services of electronic factory leasing unit to support management business
For newly established or operating enterprises that do not have a human resource management system, Kizuna will give consultancy on: Suggesting the organization chart, departments, necessary positions; supporting customers in building an organizational structure following business operations needs.
Kizuna will:
- Prepare organizational structure to meet business needs
- Prepare the functions and duties of departments
- Prepare JD for the initial positions (<= 10 positions)
The service implementation period is within 6 months from its starting date.
3. Optimal infrastructure for factories to transfer materials and goods
Besides owning a prime location in the critical economic region of the South, Vietnam, its location connects well to key transportation hubs of the region.
Kizuna's quality factory is located in a complete infrastructure system. Kizuna is ready to meet all the high demands on quality factory leasing. Kizuna's comprehensive industrial infrastructure and utility system solutions for comprehensive built-in quality factories are always appreciated by many businesses:
- Optimal factory architecture: Scale of the area varies from 250 to 80.000 m2, open, with a convenient roof system extending up to 4 meters.
- Vietnam Industrial parks with a synchronous technical infrastructure and utility system: Green, clean, fully equipped with the water system, three-faces electricity power, canteen, and 24/7 security.
- A diversity of foundation load, suitable for many production fields.
- Convenient internal transportation, easy for moving, and turning trucks.
4. Abundant consumption of electricity products
The report assessing the impact of Covid-19 on key industries, which has recently been sent to the Prime Minister by the Ministry of Industry and Trade, affirms that at the beginning of the first quarter, the electronics manufacturing industry was also considerably affected by the deficiency of input importing components and auxiliary supplies for production, as well as for output markets, is affected by epidemics from countries with outbreaks. However, the electrical component manufacturing achieved fairly high growth in the first quarter of 2020. This result may be because Samsung Group launched a new generation of phones with great consumption; several foreign-invested enterprises continue to move into Vietnam, such as LG has moved all production lines from Korea to Hai Phong; and export to traditional markets of electronics better; Vietnam benefited because China was affected by the disease, leading to the limitation in exporting.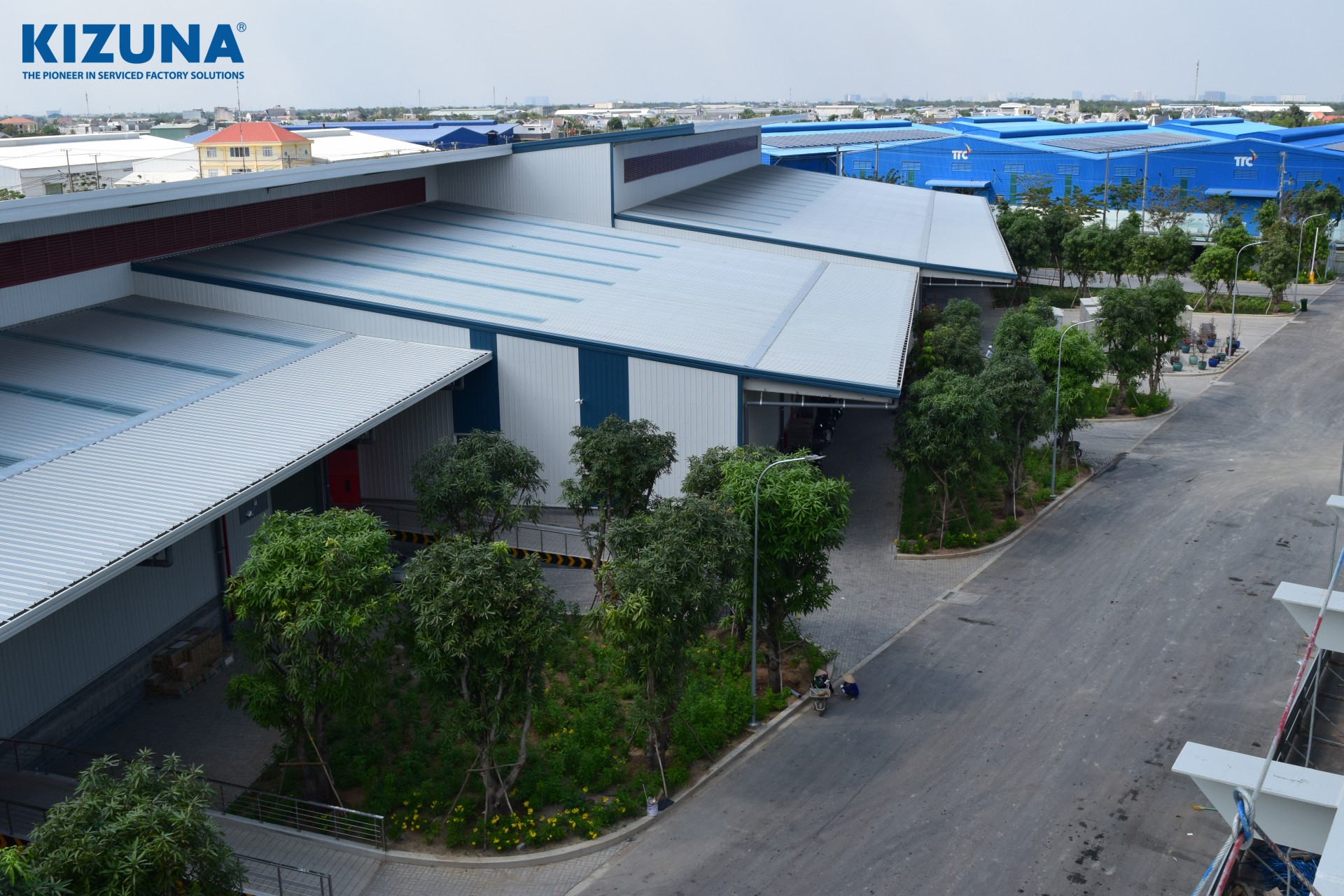 4 Big electronic factories in Vietnam, updated in 2021
DAEWOO Electronics Co., Ltd - Binh Duong
Established since 1973 in South Korea and joined the Vietnamese market in 1995, DAEWOO is a well-known brand globally for electrical component. Specialized in manufacturing and supplying, their Main products are CE electrolytic capacitors such as small capacitors, medium capacitors, power capacitors, etc,. widely served in the fields of electrical equipment, electronics, etc.
Samsung factory at the high-tech area - District 9, Ho Chi Minh City
The SEHC factory complex was started construction in mid-2015 and took only over half a year to complete and officially put into operation.
The total construction area of ​​this area is up to 94 hectares (940,000 m2) with a total investment of US $ 2 billion, the SEHC factory complex is regarded as a center for research, development, and production of high-end TV products and other Samsung household appliances in Southeast Asia.
According to the noticed information, SEHC is one of the factories with the largest production of LED products in the world, which accounts for 19% of the total production of this finished product of Samsung worldwide.
LG Electronic Factory - Hung Yen
In 1995, LG officially entered the Vietnamese market with the name LG Sel Electronics and opened a factory in Hung Yen, with an investment of US $ 13 million for a production line of 550,000 products per year. Up to now, LG has had 20 years to serve Vietnamese consumers and become one of the largest electronics companies, leading the development and production of high-tech products, such as television, mobile equipment, air-conditioner, washing machine, refrigerator, etc; and is one of the leading brands favored and trusted by Vietnamese consumers.
Canon Electronic Factory - 3 factories located in Hanoi and Bac Ninh
Canon Vietnam Co., Ltd. - a member of Canon Group, is a 100% Japanese capital investment export processing company specializing in manufacturing all kinds of printers for exporting to the worldwide market. Canon Vietnam was officially established in 2001 with a scale of 21,000 people.
After more than 15 years of operation, now the company has 03 factories in Vietnam: Thang Long Factory - Headquartered in Thang Long Industrial Park - Dong Anh, Hanoi - specializing in manufacturing all kinds of inkjet printers, photo scanner; Que Vo Factory (branch) - located at Que Vo Industrial Park - Que Vo, Bac Ninh - specializing in manufacturing laser printers; Tien Son Factory (branch) - located at Tien Du Industrial Park - Tien Son, Bac Ninh - specializing in manufacturing all kinds of inkjet and laser printers.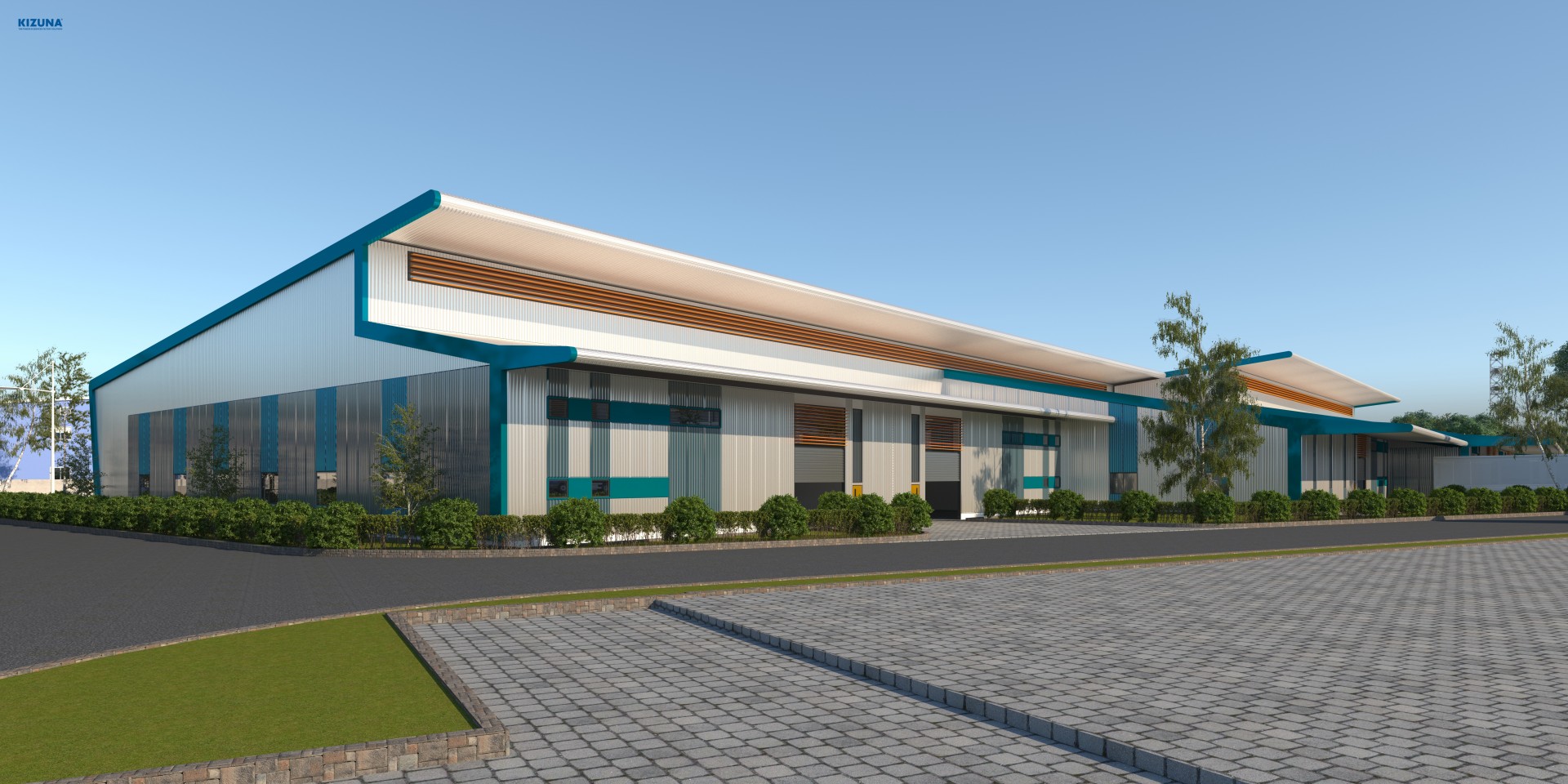 Kizuna - Optimal and high quality ready-built electronic factory for rent
The system of high quality workshops and electronic factory for rent at Kizuna is strongly preferred by many companies. Here are some values and benefits that the business will receive when renting a factory at Kizuna.
- Strategic locations: Long An - nears HCMC, harbors, airport, Phu My Hung residential zone.
- Optimal architecture: Variety scales from 250m2 to 80,000m2 with clear views and modern canopy system.
- Infrastructure system and utilities of Factory Zones are all synchronized: clean, green area, water system, three-faces electricity power, canteen, and 24/7 security.
- The ecosystem provides more than 50 services.
- Our staffs can assist in all languages.
- Easy in - Easy out: fast operation, can liquidate before the end of the contract, without losing the deposit.
As a business owner, you should understand all the important and essential requirements of an electronic factory. We hope with the given information above, you will have a better understanding to select the most optimal option for your business. Let's contact Kizuna for more consultancy.
Efficient production with Kizuna workshop rental planning!
Read more: small factory, medium factory, medium size factory, large factory, large size factory, factory for lease, industrial area factory, smart factory, new factory in vietnam, quality factory, cosmetics factory, warehouse vietnam, investing vietnam