News
Small factory ideal in 2021 & Where to find good small factories for rent in Vietnam
In the current economic situation, enterprises often select the small factory to develop production and business. Renting small factory helps enterprises save costs and create a competitive advantage. One of small factory advantages is its ability to fit with many industries. So which are the industries?
5 Industries could start productions with small factory
Textile, garment and apparel industry suiting with small factory
The textile and garment industry is considered one of the most suitable industries for the small factory. The business forms of the textile and garment industry include:
- Producing natural fibers from cotton, jute, hemp, silk,...
- Producing and manufacturing synthetic fibers: PE, Viscose,...
- Fabric Technology: Technical fabric, non-woven fabric.
- Other accessories for the textile and garment industry: button, mex, zippers, elastic tapes,...
2018 is the strongest development year of Vietnam apparel industry since 2011 with the growth rate of 17% compared with 2017. This number certainly does not stop, is expected to grow rapidly in 2019 .
This is achieved as the forms of textile and garment production are quite diverse, do not require a large area. Just selecting the small fabric factory for rent supplier is enough for enterprises of textile and garment industry to start their businesses.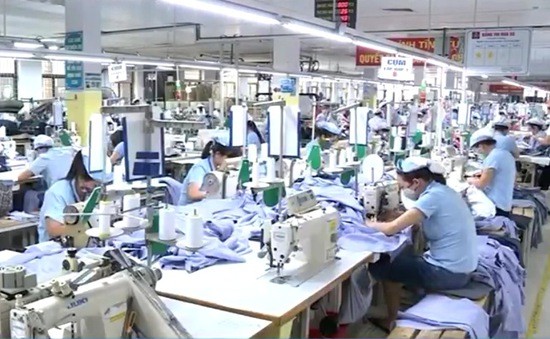 Electronics, electrical component industry suiting with small factory
The business forms of the electronic factory include:
- Producing basic electronic and electrical components for daily life. They include: Transistor, integrated circuit, sensor, resistor, capacitor, antenna,...
- Producing quartz components for complex electric circuits and electronic boards.
- Producing electronic components for assembly industry such as rubber components or plastic components, glass components,...
- Producing materials for electronic components: hard and soft magnetic materials; insulators, conductors,...
- Producing batteries for electronic devices such as phone batteries, laptop batteries,...
Vietnam electronics manufacturing industry has got many breakthroughs to develop strongly in 2019. From 2015 until now, electronics - electrical component industry has achieved many desirable achievements. Specifically, Vietnam is currently ranked 12th in the world, 13th in the ASEAN on electronic exports. Due to this strong growth, there have been a lot of small factory, large size factory to be established.
Vietnam also owns abundant and cheap human resources. Besides, Vietnam also has preferential policies for foreign investors. Thus, in the forecast for 2019 - 2025, Vietnam will prepare to "welcome" investment from domestic and foreign enterprises.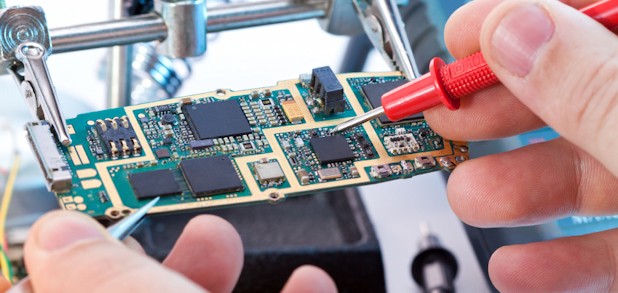 Leather and footwear industry
The business forms of the Leather and footwear industry suiting small factory include:
- Tanning.
- Producing leatherette fabric.
- Producing shoe soles.
- Producing all kinds of threads for sewing shoes.
- Producing chemicals for tanning.
According to information from Vietnam Leather and Footwear Association, the total value of exports in 2018 reached nearly 20 billion USD. This number has increased by 8.3% compared to 2017. The leather - footwear industry still suffers from big competition from many countries. However, the purchasing demand in the Vietnamese market is still strong, this will continue to be a "profit making" industry in 2019. Many investors in Vietnam are still planning to rent small factory to meet market demand.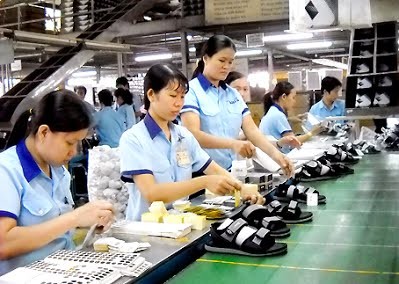 Mechanical engineering industry suiting with small factory
- Manufacturing pre-ordered molds: casting molds, stamping molds,...
- Manufacturing tools for mechanical engineering: cutting knives, drill bits, electric knives,...
- Manufacturing all kinds of spare parts for machines in mechanical engineering and manufacturing industry.
- Manufacturing measuring tools for various industries.
- Manufacturing parts for high precision machines such as bolts, screws,...
- Fabrication of steel.
In the past years, the mechanical engineering industry has achieved very proud results. Specifically, the number of mechanical enterprises has increased rapidly: 10,000 enterprises in 2010 and reached the number of 21,000 enterprises in 2016, this figure also increased rapidly in 2018. Especially "Development strategy of Vietnam mechanical industry by 2025, vision to 2035 " has been approved. This strategy will be the basis to create favorable conditions for the development of the mechanical engineering industry. 2019 is recognized to receive a "storm" of investment to find factory for mechanical engineering for rent from many domestic and foreign enterprises.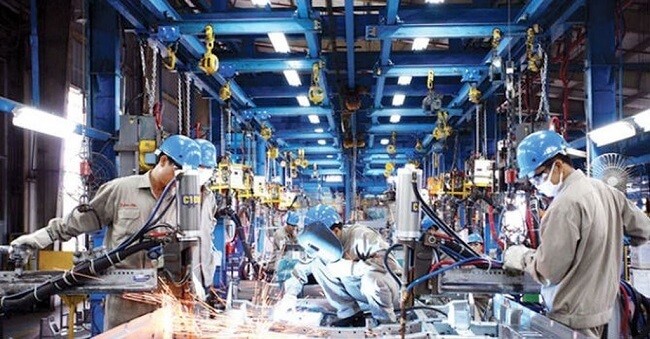 Industrial support industry
The supporting industry is a common word for industries that produce materials, parts or accessories, components, ect,. for other industries. Specifically, the business forms of this industry include:
- Industry supporting the automotive industry.
- Industry supporting motorbike industry.
- Industry supporting mechanical engineering industry.
The number of enterprises in the supporting industry currently accounts for nearly 4.5% of the total number of enterprises in the processing and manufacturing industry. Currently, there are more than 1,800 enterprises in supporting industry but only 300 are qualified to produce spare parts for assembly enterprises and multinational corporations. Supporting industry of Vietnam is striving hard to reach the number of 1,000 standard enterprises as instructed by Prime Minister Nguyen Xuan Phuc. This industry does not need the large area, the small factory is enough for enterprises to develop.
Above are 5 industries suiting small factory the most. Enterprises can cooperate with reputable factory for rent suppliers to have an efficient and economical production environment.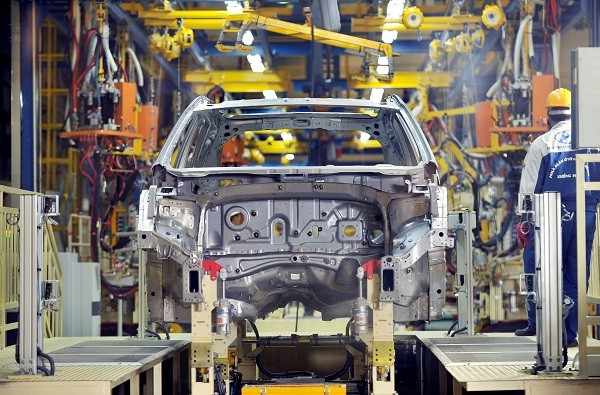 4 Best small factory idea for your business
1. Steel frames and high walls are very important in small factory design
A small factory with steel frames and high walls is built with longer construction time than other food processing factories for rent models. Fire resistance is very good thanks to its high wall design. However, a long construction time and expensive materials will require a higher rental cost.
2. Transparent sheet metal roofs bring nature light to your small factory
Transparent metal roofs ensure the light and also save electricity for lighting. Its interior design is very open, spacious and convenient for transportation. Additionally, a workshop with transparent sheet metal roofs is commonly used in tropical countries.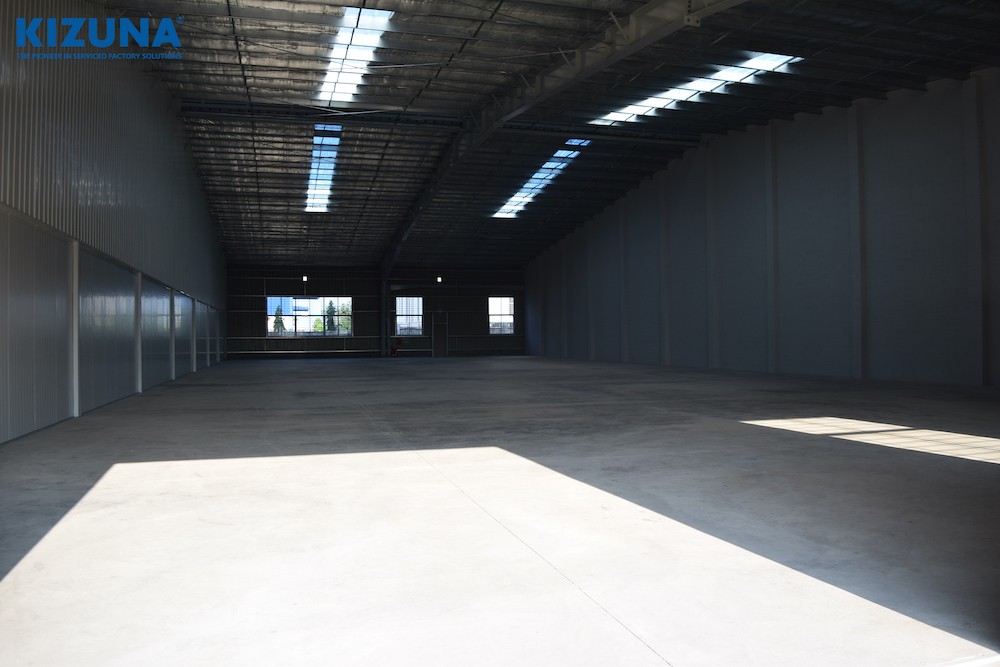 3. Small factory idea with metal roofings
The first advantage of a small size factory with sheet metal roofs is a short construction time with less expensive cost. Another advantage is being easy to expand in case of upgrading or refurbishing as well as dismantling and moving.
4. A small factory should have many windows
Windows are installed inside the small workshop while the roof is covered with insulating steel sheets, creating a better atmosphere for workers. Thanks to that it also saves a considerable amount of electricity for manufacturing enterprises.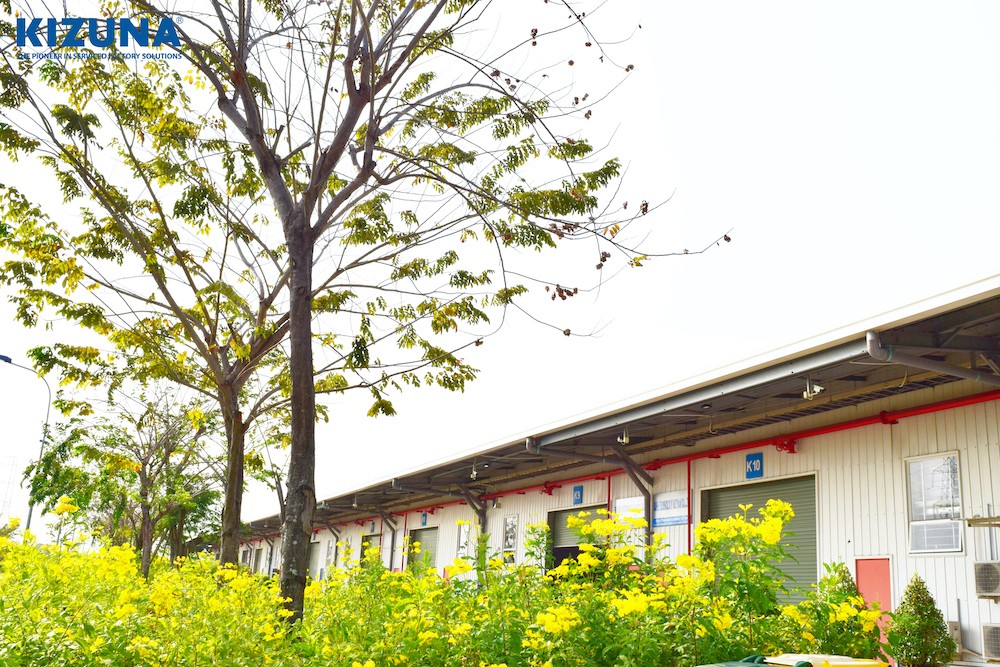 Need to rent a small factory in Vietnam? Where to find?
Among the big industrial area from North to South of Vietnam, Ho Chi Minh City has the most high quality industrial parks. Due to international transportation system, rich labour resource and low living cost, more and more companies and foreign investors choose HCMC to rent factories to manufacture. Here, enterprises can find many factories for rent that will meet the requirement of there industry such as garment, textile, cosmestic, pharmaceutical, food and beverage,...
You can find a small factory for rent in Vietnam by directly contacting a factory for rent agency such as Kizuna - The pioneer in Serviced Factory solution. Besides, you can hire a sourcing agency in Vietnam such as batdongsan.com, nhadat24h, Chotot.vn,... These are some good agency with their local experience and wide connections, they will help you to find a high quality manufacturing factory in a short time.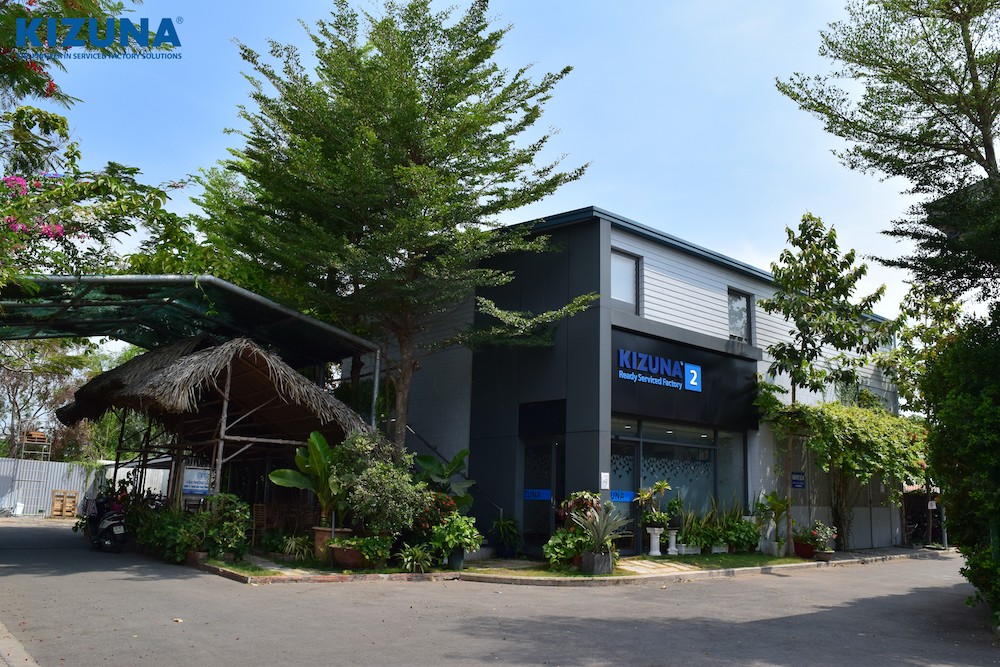 Kizuna - Optimal and high-quality ready small factory for rent from 250m2 in Vietnam
The system of high quality workshops and factory for lease at Kizuna is strongly preferred by many companies. Here are some values and benefits that the business will receive when renting a workshop at Kizuna.
- Strategic locations: Long An - nears HCMC, harbors, airport, Phu My Hung residential zone
- Optimal architecture: Variety scales from 250m2 to 80,000m2 with clear views and modern canopy system
- Infrastructure system and utilities of Factory Zones are all synchronized: clean, green area, water system, three-faces electricity power, canteen and 24/7 security
- Ecosystem provides more than 50 services
- Our staffs can assist in all languages
- Easy in - Easy out: fast operation, can liquidate before the end of the contract, without losing the deposit.
As a business owner, you should understand all the important and essential requirements of a factory for rent. We hope with the given information above, you will have a better understanding to select the most optimal option for your business. Let's contact Kizuna for more consultancy.
Efficient production with Kizuna workshop rental planning!
Readmore: medium factory, factory leasing, vietnam industrial zone, factory for rent in vietnam, factory space for rent, investing vietnam, pharmaceutical factory, warehouse vietnam, cosmetics factory, industrial space for rent