News
The business trend of the ready-built factory areas for rent in Vietnam
Vietnam has been quickly becoming a leading industrial destination in the world due to the low labor costs and its location in the arterial marine traffic area between the Europe and the Americas. In addition, the current trend of innovation and development as well as the rapid increase of the FDI capital poured into industry and real estate has created favorable conditions to attract investment in industrial parks (IPs)
In response to this point of view, Mr. Dang Van Quang – Director of Jones Lang LaSalle Investment Management and Real Estate Services Inc (JLL) in Vietnam said that Vietnam's industrial real estate market has been increasingly proved its potential. Only in the first quarter of 2017, Vietnam has attracted USD 7.7 billion of FDI (foreign direct investment), showing an increase of 77% over the same period of last year. Of which, 84.9% of total FDI – about USD 6,5 billion – was invested in the processing and manufacturing sector.
With such a high demand for investment in the construction of the factory and workshop area, the real estate market also has significant changes and one of which is the more and more "escalating" price of industrial land.
The "escalating" price of industrial land in our country
According to Mr. Dang Van Quang, only in the second quarter of 2017, the average rental cost of land per square meter on the lease term in Ho Chi Minh City's IPs has jumped to USD140.2/m2, while in other cities and provinces bordering this area, such average cost is also about USD30-100/m2. Even the Cu Chi IP where is considered to have the lowest rental cost has the price of over USD 70/m2. Not to mention that the investors when leasing industrial land will also spend considerable extra fees to build factories & manufacturing facilities, install equipment, etc.
Moreover, the remaining lease term of many IPs in the south of Vietnam is being gradually reduced as the number of years of exploitation shall be subtracted from the total land lease term. Among 18 IPs operating in Ho Chi Minh City with a total area of more than 3,630 hectares, the remaining average lease term is only about 35 years. With such situation that the land lease term is increasingly limited, many domestic and foreign enterprises feel hesitant when investing in industrial lands in our country.
The business trend of the ready-built factory areas for rent in Vietnam
With the current fluctuation in the industrial real estate market and the increasing number of the foreign investors entering Vietnam, a new business trend of ready-built factory for rent has been found to meet the needs of all enterprises today. Along with that situation, many industrial development investors have shifted from leasing long-term industrial lands to building factories for rent at a cost of only about USD 2,5 to USD 3,5/m2/month. This has made a great contribution to creating conditions for industrial real estate to take a new development step as well as to be exploited in a deeper way. CBRE – a global real estate consulting and management group has informed that "The ready-built factory market in Vietnam is becoming very exciting. CBRE has received a wide variety of rental requests from customers ranging from small areas of 500 m2 to large factory with an area up to 25,000 m2".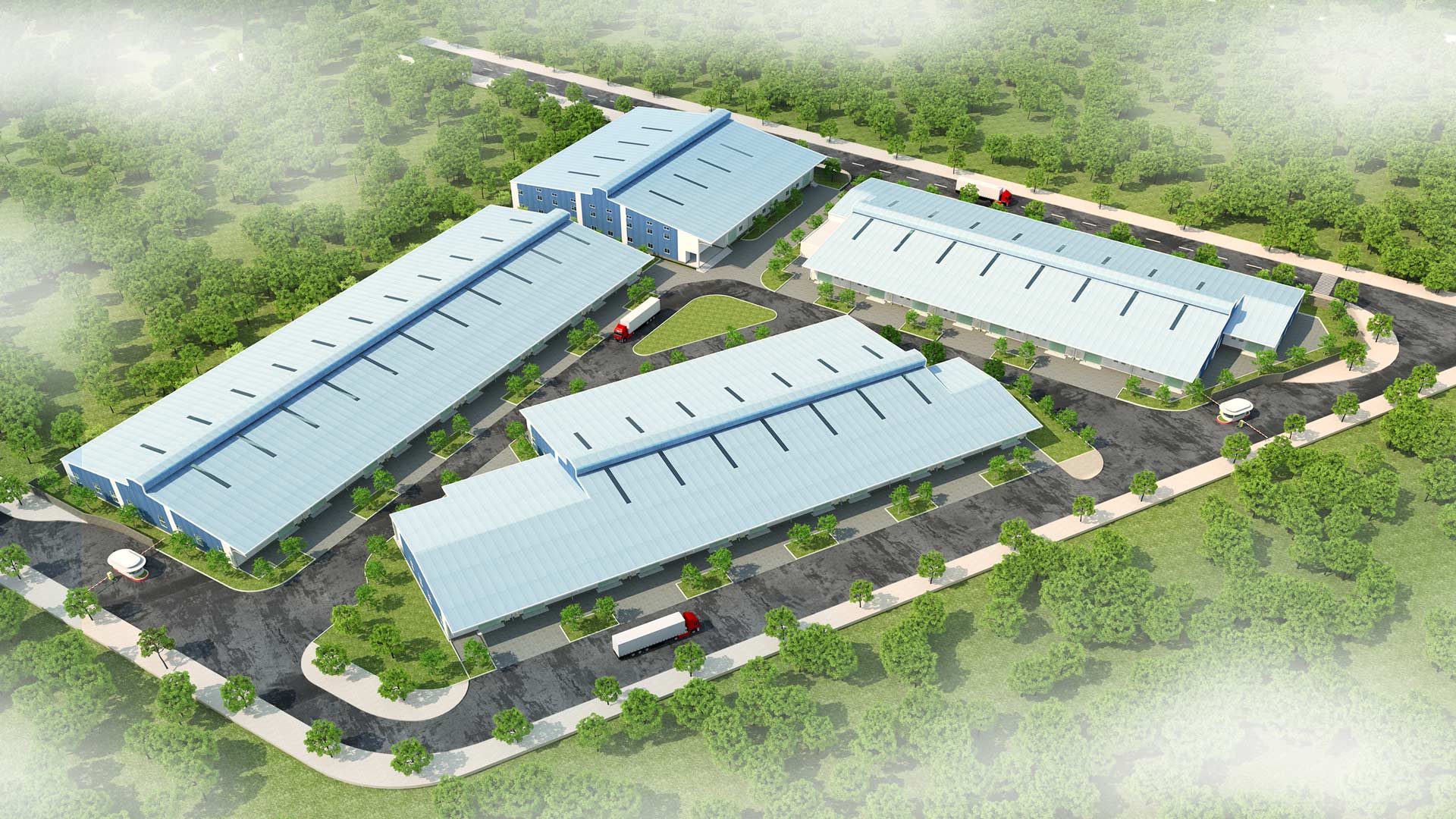 To meet the needs of the market today, some investors also build and design ready-to-serve factories matching with each line of the manufacturer. In addition, there are additional services such as labor leasing, management consultancy, support provision in a number of papers and procedures on licensing, etc. Thanks to such supportive services, the investors may save a lot of time and arising costs.
From the situation of increasing industrial land price, it can be seen that the shift of the investors towards the business trend of ready-built factories for rent is the best solution to solve the difficulties of domestic and foreign enterprises when investing in Vietnam. It is important that the Government needs more policies to support and encourage the investors to invest in this type of business.
Kizuna - Optimal and high quality ready-built factory for rent
The system of high quality factories for rent at Kizuna is strongly preferred by many companies. Here are some values and benefits that the business will receive when renting a factory at Kizuna.
- Strategic locations: Long An - nears HCMC, harbors, airport, Phu My Hung residential zone
- Optimal architecture: Variety scales from 250m2 to 80,000m2 with clear views and modern canopy system
- Infrastructure system and utilities of Factory Zones are all synchronized: clean, green area, water system, three-faces electricity power, canteen and 24/7 security
- Ecosystem provides more than 50 services
- Our staffs can assist in all languages
- Easy in - Easy out: fast operation, can liquidate before the end of the contract, without losing the deposit.
As a business owner, you should understand all the important and essential requirements of a factory for rent. We hope with the given information above, you will have a better understanding to select the most optimal option for your business. Let's contact Kizuna for more consultancy.
Efficient production with Kizuna workshop rental planning!
By Marketing Department – Kizuna JV Corporation