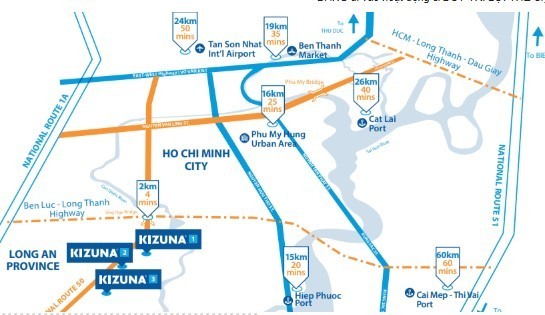 - Located in the key economic region of southern Vietnam, connecting conveniently with important transport hubs of the region such as Tan Son Nhat international airport, Trung Luong – HCMC Highway, Long Thanh – HCMC Highway, Ben Luc – Long Thanh Highway, Hiep Phuoc Port, Cai Mep Port, etc.
- Neighboring HCMC & Phu My Hung Urban Area with many modern urban amenities such as international exhibition centers, commercial & finance centers, hospitals, schools, etc.
- Located in the Industrial Park with complete infrastructure system and enjoy the incentives as indicated by governmental policies.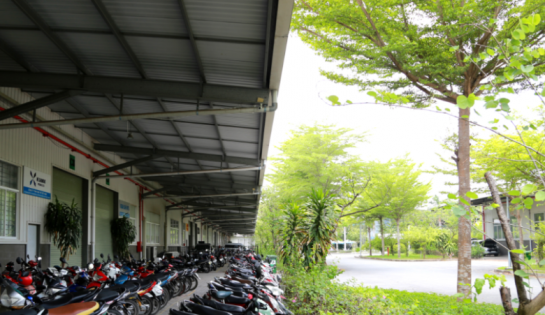 - Diverse sizing, from 80 m2 – 10,000 m2.
- Diverse loading capacity, from 500 kg/m2 to 3 tons/m2.
- Natural ventilation and lighting.
- System of canopy for parking and proactively loading, unloading goods in all weathers.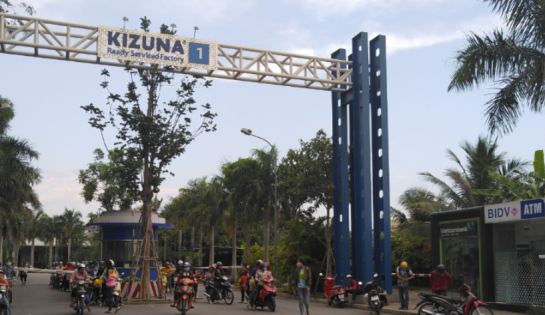 - Power supply, water supply system, drainage system, internal road, fire fighting & prevention system etc. to each workshop.
+ 2 power sources with 100% back-up capacity at EVN price, and solar power.
+ High-speed broadband IT infrastructure, 500Mbps for 3 complexes.
- 24/7 triple-layered security system
- Shared utilities such as business center, canteen, parking, warehouse, green and clean landscape environment.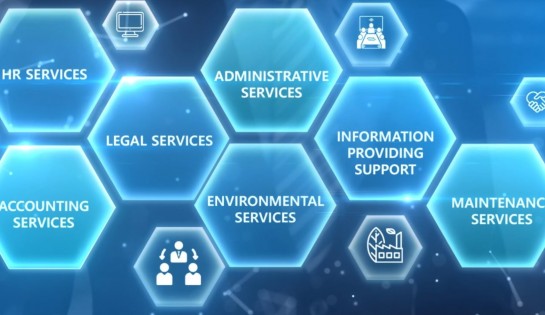 - KIZUNA staffs understand the languages and culture of customers. There are 2 directors from Japan & South Korea, and other employees who have lived and worked in international environments such as Japan, Korea and America.
- The comprehensive ecosystem of supporting services, accompanying investors since researching for investment in Vietnam, in KIZUNA, until investing, establishing companies and throughout the production process at KIZUNA.
- Free of charge for initial essential services entrusted by customers (Refer to more conditions and details) including legal, administrative, accounting and HR services
- Round trip Shuttle bus service from Phu My Hung to KIZUNA.
- Forklift service from 30 minutes/block.