News
THE READY SERVICE SPACE A NEW TREND OF INDUSTRIAL REAL ESTATES
Until now, 4-stories factory KIZUNA - Ready Serviced Space, covering a scale of over 80,000 m2 has just been completed, while pushing to finish the final stages in order to hand over the workshop with more than 10,000m2 to a Korean corporation in early November. Its investor, KIZUNA JV, set a target to attract FDI enterprises involved in the industrial manufacturing industry that are intending to shift their business to Vietnam due to COVID-19 epidemics. KIZUNA representative unveiled that their Ready Serviced Space is an inevitable trend of industrial real estate industry in Industry 4.0, especialIy the Ready Serviced Space model, eliminating a series of industry problems, noteworthy scarcity of industrial land resources in big urban areas.

INCREASINGLY SCARE INDUSTRIAL LAND RESOURCES
The latest report released by Jones Lang LaSalle (JLL) Vietnam revealed that the industrial land resources for lease are becoming scarce. Total land area for lease in the South of Vietnam (including HCMC, Long An, Binh Duong, Dong Nai, and Ba Ria - Vung Tau) hit 25,045 hectares in Q2/2020. Remaining land resources for lease in some available industrial parks in HCMC are still delayed due to difficulties in compensation, site clearance, especially in COVID-19 outbreak period.
The reality of this can be seen in areas of rising occupation rate in available industrial parks and climbing land rental regardless of the epidemics. The report recognized that in Q2/2020, investors have increased the land rental up to 106 USD/m2/Iease term on average, climbing up to 9.7% compared to last year. The workshop factory rental remains stable, varying within the range of 3.5 - 5 USD/m2/month, due to the short term lease from 3-5 years and tenants are also aware of the impact caused by the epidemics. Rental activities are mainly originated from Vietnamese investors.
In fact, the scarcity of industrial land resources in key urban areas or bordering areas has been brought up recently. According to an investor specialized in the workshop for lease, this is why the land rental has been continuously increased over the past years. In 2012, the land rental was just 63 USD/m2 and by 2018 this number was increased to 120 USD/m2.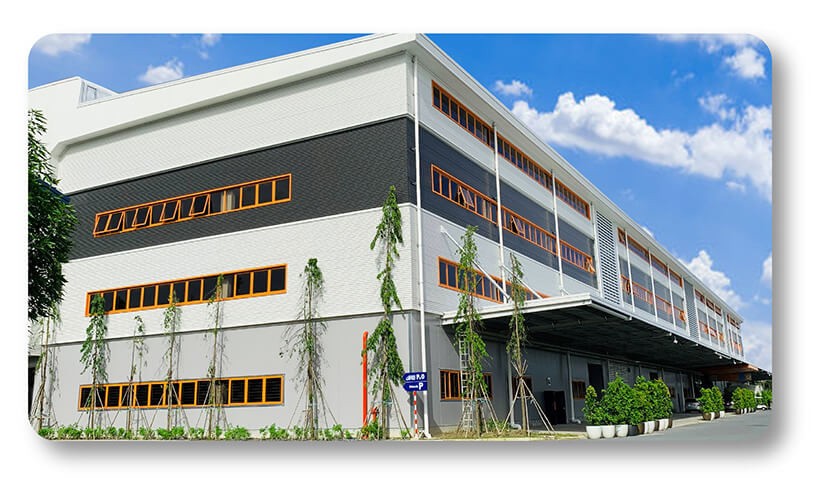 "Development of ready service space is essential in the context of increasingly restricted industrial land resources, especially positions bordering with key urban areas. This helps the investors to successfully exploit the land resources, making use of urban utility facilities and traffic hub".
Ms. Lam Dieu Tam Hieu, Deputy General Director of KIZUNA JV
THE READY SERVICED SPACE, A NEW TREND OF INDUSTRIAL REAL ESTATES
In order to effectively utilise the land resources, from the start of 2015, HCMC guidelines have been initiated to launch pilot construction of the ready service space in certain local industrial parks (the Decision No. 1026/QD-UBND on the pilot launch of the ready service space model at export processing zones, industrial parks and high technology parks in the span of 2015 - 2018). This model was also applied in Hiep Phuoc Industrial Park; Tan Thuan Export Processing Zone; High Technology Park of District 9, etc. Moreover, each workshop area consists of 3-8 floors, construction area of 10,000 - 40,000 m2. Therefore, some ready service space areas are built with dozens of Ready Serviced Space areas are built with dozens of Ready Serviced Space meters to be operated.
The Ready Serviced Space model has been globally applied in Taiwan, China, Singapore, Thailand, Korea and Japan, etc. Especially, the workshops are equipped with advanced technology to operate and manage, to bring effective performance to the investors.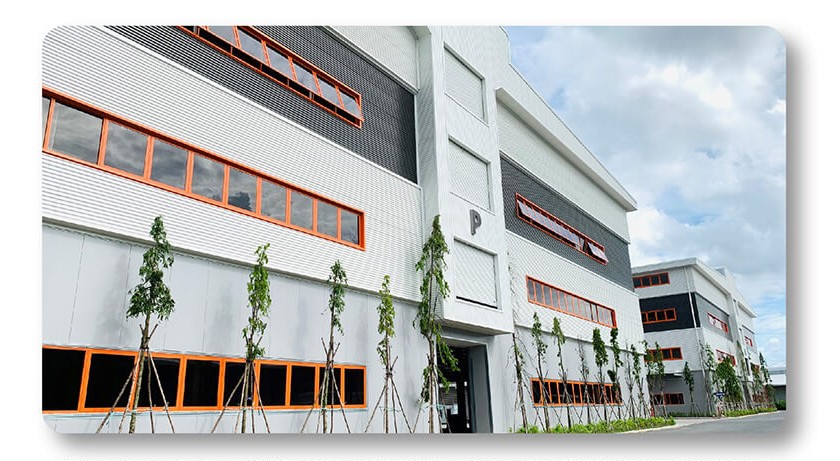 The Ready Serviced Space is an inevitable trend of industrial real estate industry, especially in Industry 4.0 era nowadays, said Ms. Lam Dieu Tam Hieu. This workshop doesn't just solve operation problems of increasingly scarce industrial land resources in big cities or its bordering areas, but also satisfies the demand on production spaces and rental for various players ranging from super-small, small to medium size.
The Ready Serviced Space model is very suitable for enterprises that are involved in industries, advanced technology application production, software production, light industry, medical supplies and equipment, health care productsm "The workshop position may be selected in basement or higher floors, to be leased with 100 m2 or hundreds of square meters, etc" depending on production load and area scale", said Ms. Hieu.
However, as a new and modern approach in the fields of Vietnam industrial real estates, the Ready Serviced Space needs to be researched and developed by professional organizations specialized in industrial building fields to ensure the tenants' production safety and efficiency.
Production workshop in the upper floors must be examined closely and restricted if the construction works does not meet standard with factors such as floor load, production height, column spans inside the workshop, etc.
Moreover, extra caution is required to the sizes of machinery and cargo, traveling flow of workers, emergency exit, etc., when the workshop is under constructed and built.
It is also crucial to invest in the buildings' general security system, cargo and passenger elevators, etc., and to make sure it is fully functional and running by an experienced technical team as this is important in developing a factory that is not on the ground floor.
Workshop areas that have less than 5 floors with bearing structure and steel cover, especially suitable in Vietnam at the current stage due to the influence of technical conditions, meeting the requirements of production space but still ensuring fire safety, fire escape, management and operation of the building." Through this, experience and knowledge is gained through managing and operating low-rise factories, in the future, Vietnam can to develop ready service space model with over 5 floors to match other countries such as Japan, Korea and Singapore.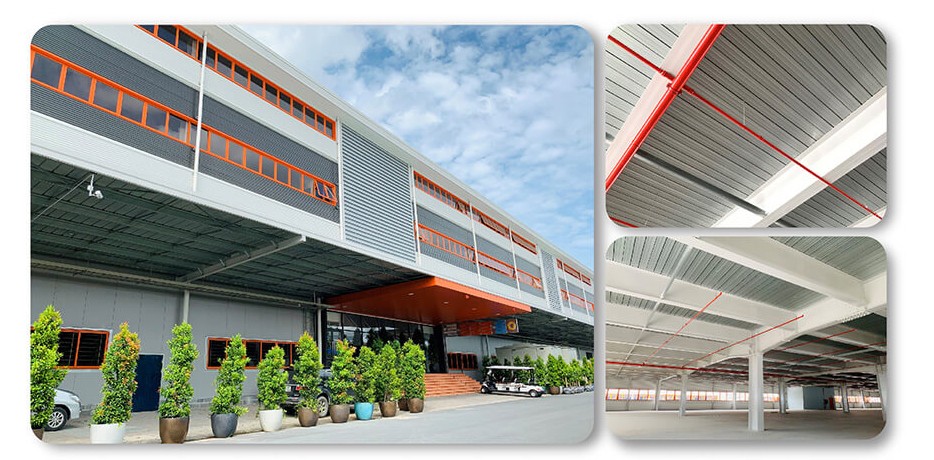 With 40 years of experience in developing industrial real estates of founder and an ocean of knowledge acquired from Singapore, Japan and Korea models, KIZUNA determines to invest in such first KIZUNA - Ready Serviced Space with 4 floors by the most cutting-edge international standardized construction materials, plants and equipment, is ready to hand over in November 2020, to welcome a new generation of FDI inflows to shift production from China to Vietnam due to the Covid crisis. All workshops are applied steel frame, roofing and walling solution from BlueScope Lysaght. Each floor cluster is provided with separate high-duty elevator; each workshop is equipped with automatic Sprinkler, automatic firefighting and prevention system, camera, etc. Obviously, with aforesaid hardware, this KIZUNA - Ready Serviced Space is also supported by a series of infrastructure, utilities and available services such as peer-to-peer IT infrastructure of the hi-tech park, two EVN power supplies or share resources such as sales centre, canteen, temporary terminals, forklift, etc. "The investment costs of KIZUNA - Ready Serviced Space alone worth over VND 700 billion, excluding management and operation costs", unveiled by Ms. Hieu.
Efficient production with Kizuna workshop factory planning!