News
Investing Vietnam in 2020, what do foreign businesses need to know?
Currently, many foreign enterprises are investing Vietnam. There are many industrial zones in the fringe areas with numerous potentials, typically as Binh Duong industrial park, Tan Kim industrial park. But before investing Vietnam, what information does a foreign enterprise need to know?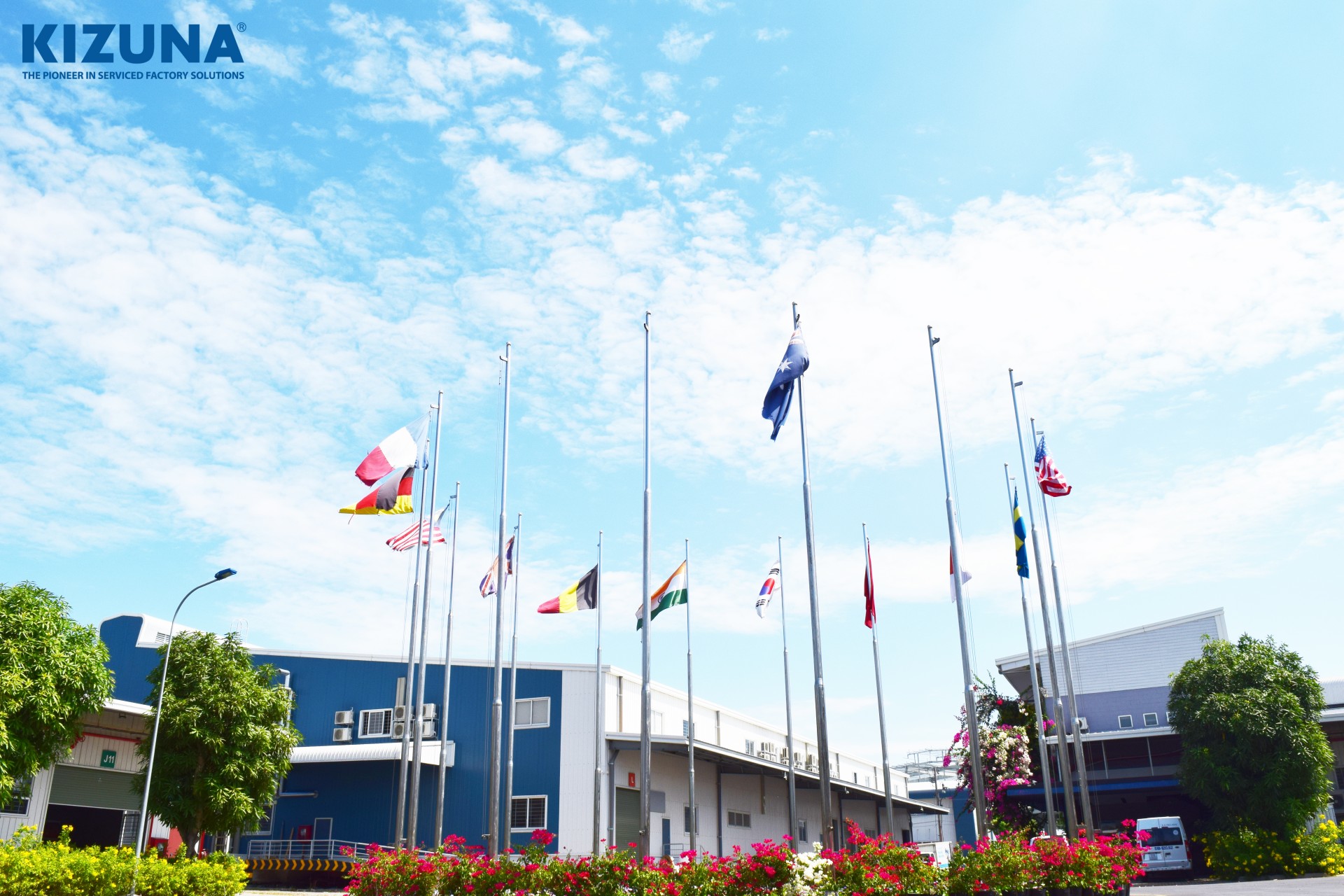 5 Benefits of investing Vietnam, one of the most potential market in Asia
1. Stable socio-political and a steadily increasing economy
Vietnam's economy from 1991 to 2010 increased by 7.5% per year. Despite encountering many difficulties in the later period, the economy nevertheless grew by 5.6% per year from 2011 to 2013. In the following years, the average growth rate is over 6%. (Source: World Economic Forum)
2. Vietnamese Goverment encourages and supports foreign investment
The Government of Vietnam is committed to forming a fair and transparent investing environment, regularly completing legal frameworks procedures for investment and business activities.
The enacted Law on Investment 2014 creates a transparent legal basis to ensure the execution of investing freedom rights in sectors not prohibited by the law, through the adoption of regulations on sectors banned from investment (6 sectors) and conditional business investment (267 sectors). Besides, there are many regulations on simplifying administrative procedures.
Besides, the policies on investment incentives and support also implemented. Investors will enjoy preferential corporate income tax, import tax, land use tax, etc. when investing Vietnam in industries with preferential investment incentives and areas of investment incentives (Legal background: Decree 118/2015 of Law on Investment 2014 gives detailed regulations and guidelines for implementation of several articles of the Law on Investment)
Total foreign investment capital into Vietnam in 2018 reached 35.5 billion USD, 98.8% equally as the same period in 2017 (Source: VnEconomy)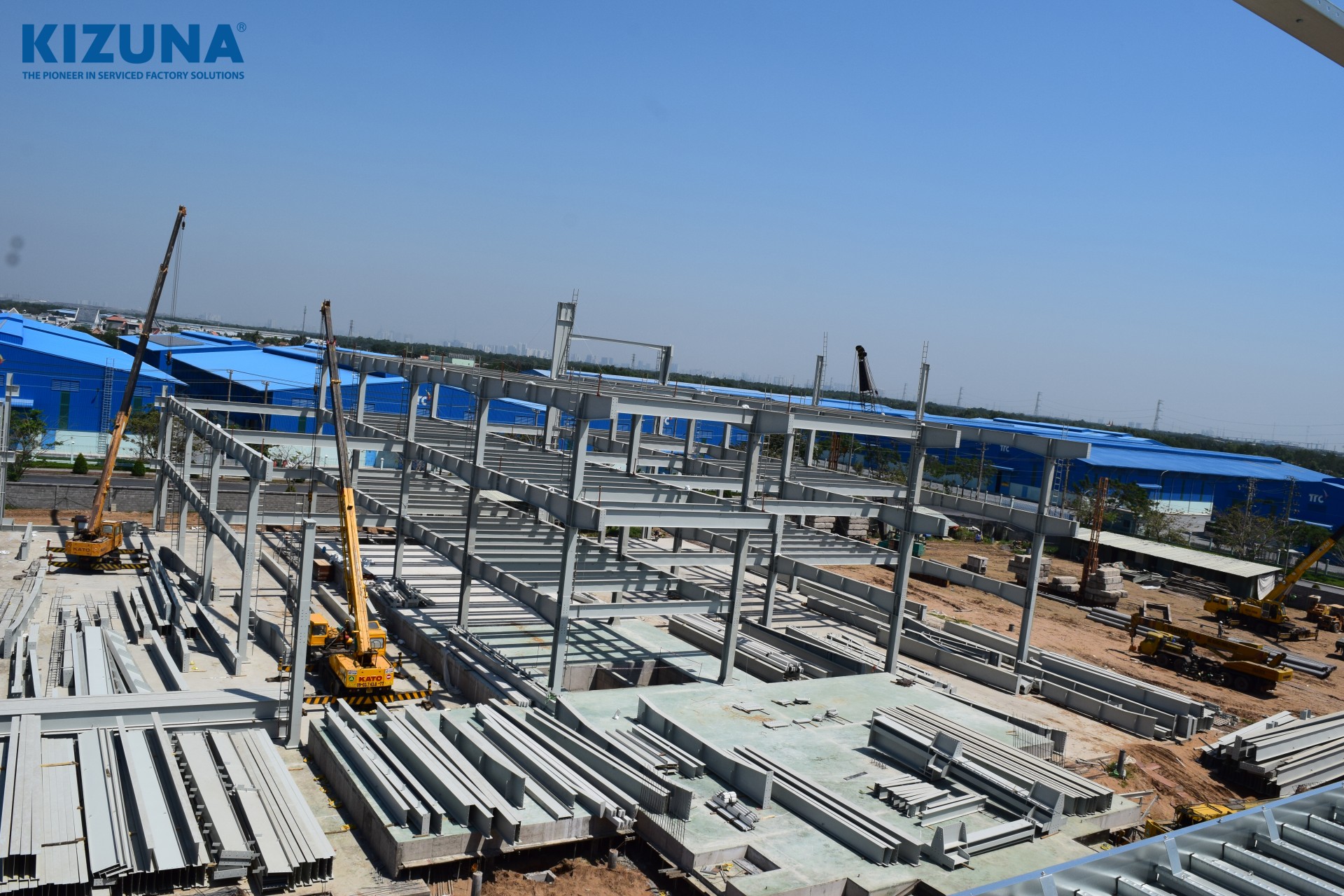 3. Vietnam has an abundant young labor force
Vietnam currently has a population of 95 million, ranking 14th in the world. Vietnam's average age is 30.8 years old, lower than the Chinese of 37.3, about 60% of the workforce is under 35 years old.
(Source: Worldometer; Nielsen)
4. Integrating with the world through bilateral and multilateral trade agreements
Currently, Vietnam has entered into trade agreements with significant partners as VKFTA (Vietnam - Korea), CPTPP (Comprehensive and Progressive Agreement for Trans-Pacific Partnership), AHKFTA (ASEAN - Hong Kong), etc. Moreover, they are gradually removing tariff barriers, domestic barriers market entry for foreign investors.
5. Low labour cost is a big advantage for manufacturing enterpries when investing Vietnam
According to Decree No. 157/2018/ND-CP, the regional minimum wages in Vietnam starting from January 1, 2020:
- Region I: 4,420,000 (around $191)
- Region II: 3,920,000 (around $169)
- Region III: 3,430,000 (around $148)
- Region IV: 3,070,000 (around $132)
On average, the minimum monthly wage in Vietnam is low and less than half of China's minium wages. Because of this reason, investing Vietnam becomes an outstanding idea, more and more big companies choose Vietnam to place their production factories.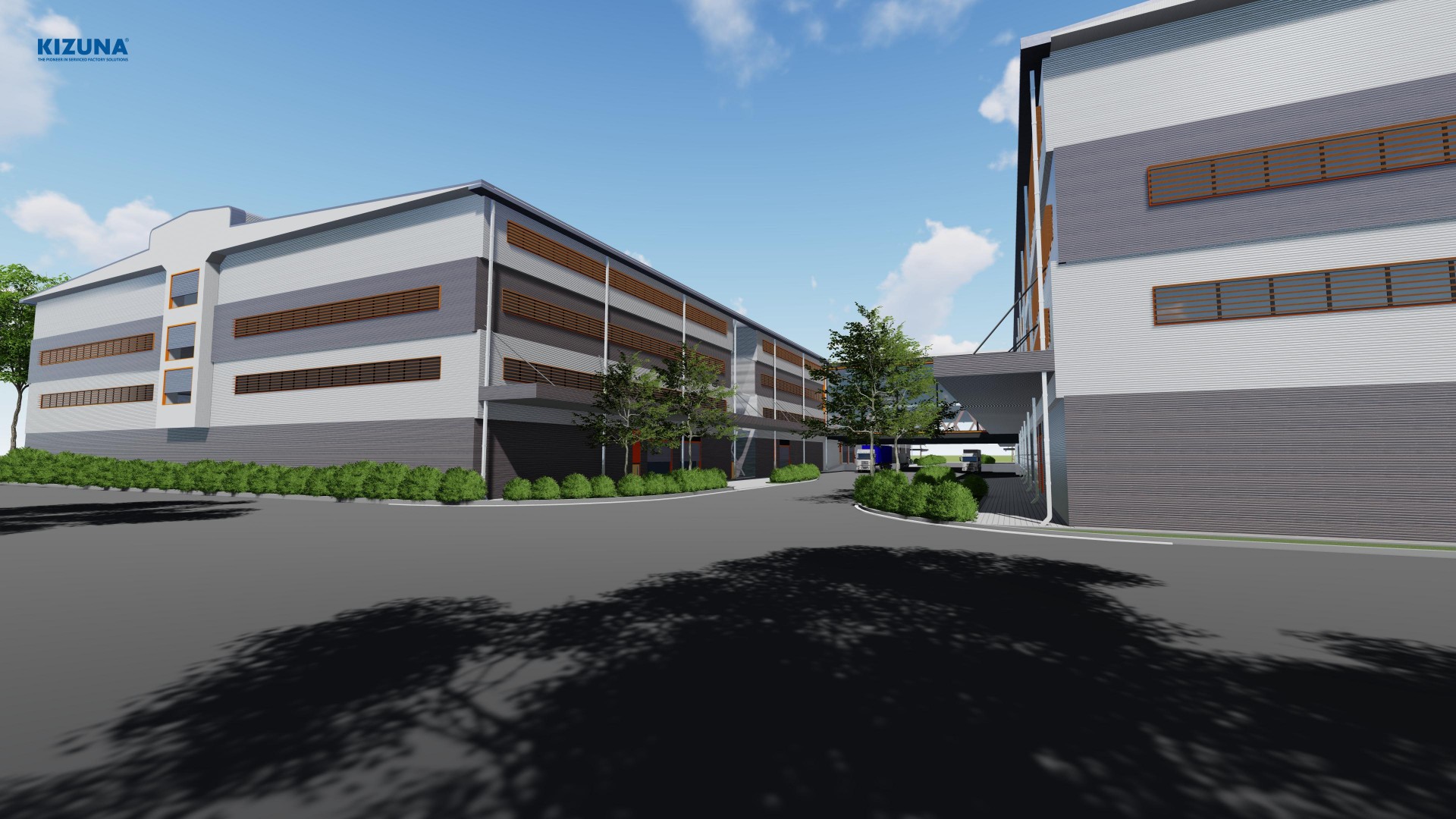 The picture of Vietnam's market development in 2020
1. Vietnam's economic situation in 2020
In the first half of 2020, Vietnam is still a country that persists under economic shock from Covid-19. The pandemic's economic impact on the Vietnamese economy also valued to be less severe than in many other countries, which reflected in the fact that GDP continued to grow in the first six months of 2020, reaching 1.8% - despite being the lowest level in the past three decades.
Looking specifically at each industry, the agriculture - forestry - fishery sector saw a growth rate of 1.2%, contributes 11.9% to the overall economic growth, industry growth of 3.0 % (equivalent to the contribution of 73.1%), while the service sector grew only 0.6% (equal to the contribution of 15.0%). Compared to the recent averages, the service sector is more negatively affected (with a 6.3% decrease in contribution compared to the previous year). In contrast, the agricultural sector is relatively immune to the impact, with an unchanged contribution to GDP growth.
2. Vietnam's industrial development
Gross domestic product (GDP) in the first quarter of 2019 is estimated to increase by 6.79% over the same period last year. In which, industry fields grew by 8.95% over the same period the previous year. This sector contributed 3.14 percentage points to the growth rate of the total added value of the whole economy. In the first three months of 2019, the construction industry maintained a reasonable growth rate of 6.68%, contributing 0.39 percentage points.
3. The participation of foreign investment
In the first quarter of 2019, the number of newly registered enterprises was 28,451 enterprises. The total registered capital of these enterprises is 375.5 trillion VND. The number of businesses increased by 6.2% and by 34.8% in the registered capital compared to the same period in 2018.
The number of businesses returning to operation was 15,050, 78.1% higher than the same period last year, bringing the total number of newly registered enterprises and businesses back to operation in the first quarter of 2019 to more than 43,500 enterprises.
Does US-China trade war impact on investing Vietnam?
If the tariffs are strictly restricted to China and do not affect the cross-border supply chain, Vietnamese exporters will be more competitive and will see an increase in demand for their products, especially textiles and garments.
Vietnam could also serve as an alternative to China for investors. Already, the country is benefitting from China plus one strategy that involves investors in China shifting or expanding to other countries to increase market access, diversify risks, and reduce labor costs. The growing trade war will only hasten the shift, especially for labor-intensive consumer goods industry
Investing Vietnam, an export-oriented economy, with the FDI sector accounting for the majority of the exports will attract more investors as manufacturers continue to restructure their supply chains to reduce the impact from the US tariffs on China.
For most of the emerging economies, especially in Southeast Asia, the short-term effect may hurt some industries, but in the longer run, these economies will benefit.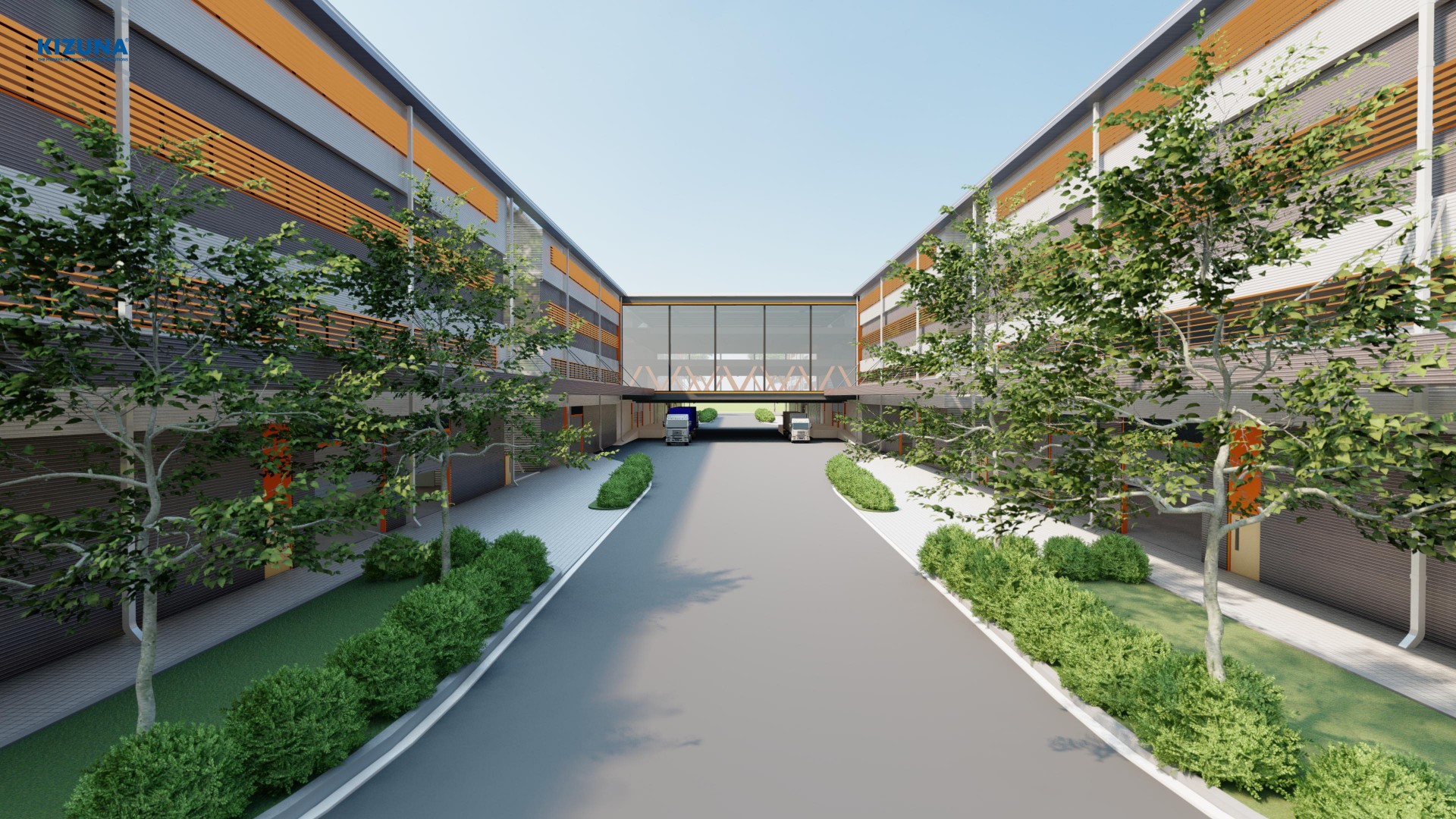 Vietnam's Goverment opens to foreign investment by policies and laws
1. Preferential policies
When investing Vietnam industrial zone in general and Binh Duong industrial park in particular, enterprises are entitled to many preferential policies of Vietnamese law.
Incentives on financial policies
When investing Vietnam, foreign enterprises are entitled to tax incentives. Corporate income tax decreased from 25% (2009) to 22% (2014), 20% (2016). This incentive has motivated domestic and foreign enterprises to be "fascinated" in investing Vietnam.
About credit policy, the State Bank of Vietnam provides support on the maximum interest rate for short-term loans in VND at 9%. Eligible fields are: export, supporting industry, high technology application, etc.
Incentives on land policies
According to Decree No. 121/2010/ND-CP as amendment and supplement of Decree No. 142/2005/ND-CP, the Government has approved the exemption and reduction of fee for land rent, water surface renting and land using in the following cases:
- Investing Vietnam projects fields are particularly encouraged and invested in extremely difficult socio-economic areas;
- Projects using land to build apartment buildings for workers of industrial parks, etc.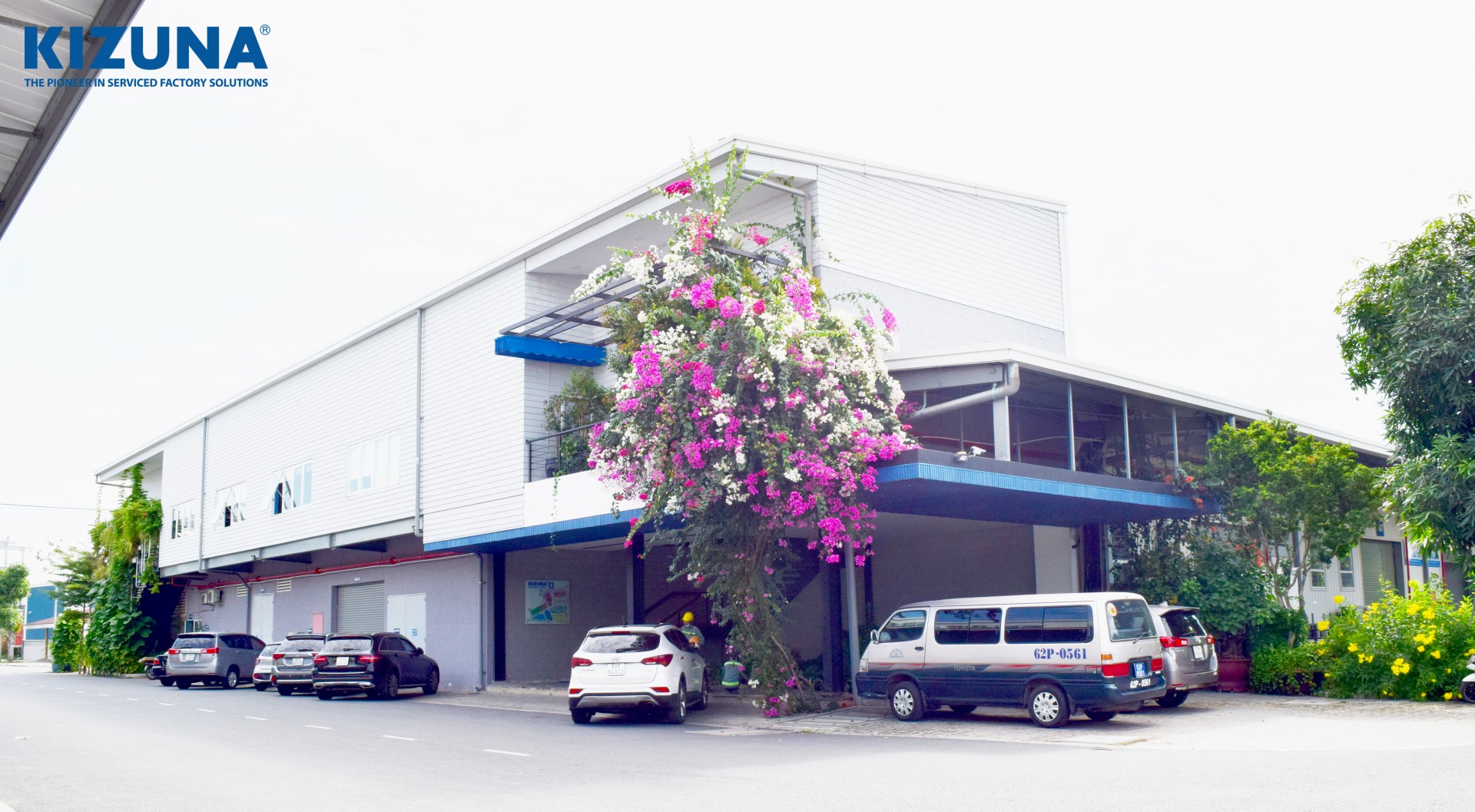 2. Foreign enterprises investing Vietnam are required to conduct some necessary procedures
Compulsory participation in social insurance
Any enterprise investing Vietnam or operating must pay the social insurance premiums, according to Clause 3, Article 2 of the Law on Social Insurance 2014.
Register business information and complete all Vietnam administrative personnel procedures
Foreign enterprises desiring for investing Vietnam are required to register their business. At the same time, enterprises must have a certificate of enterprise establishment. Enterprise establishment documents include:
- Request for business registration;
- Enterprise's charter;
- List of shareholders of the joint-stock company;
- Documents certifying legal capital of the enterprise
- Practicing certificates of Directors or General Directors and individuals for companies conducting business lines for which practicing certificates are required by law.
In addition, businesses investing Vietnam need to pay taxes according to Vietnamese government regulations, including types of tax such as value added tax, personal income of workers, foreign contractors, etc.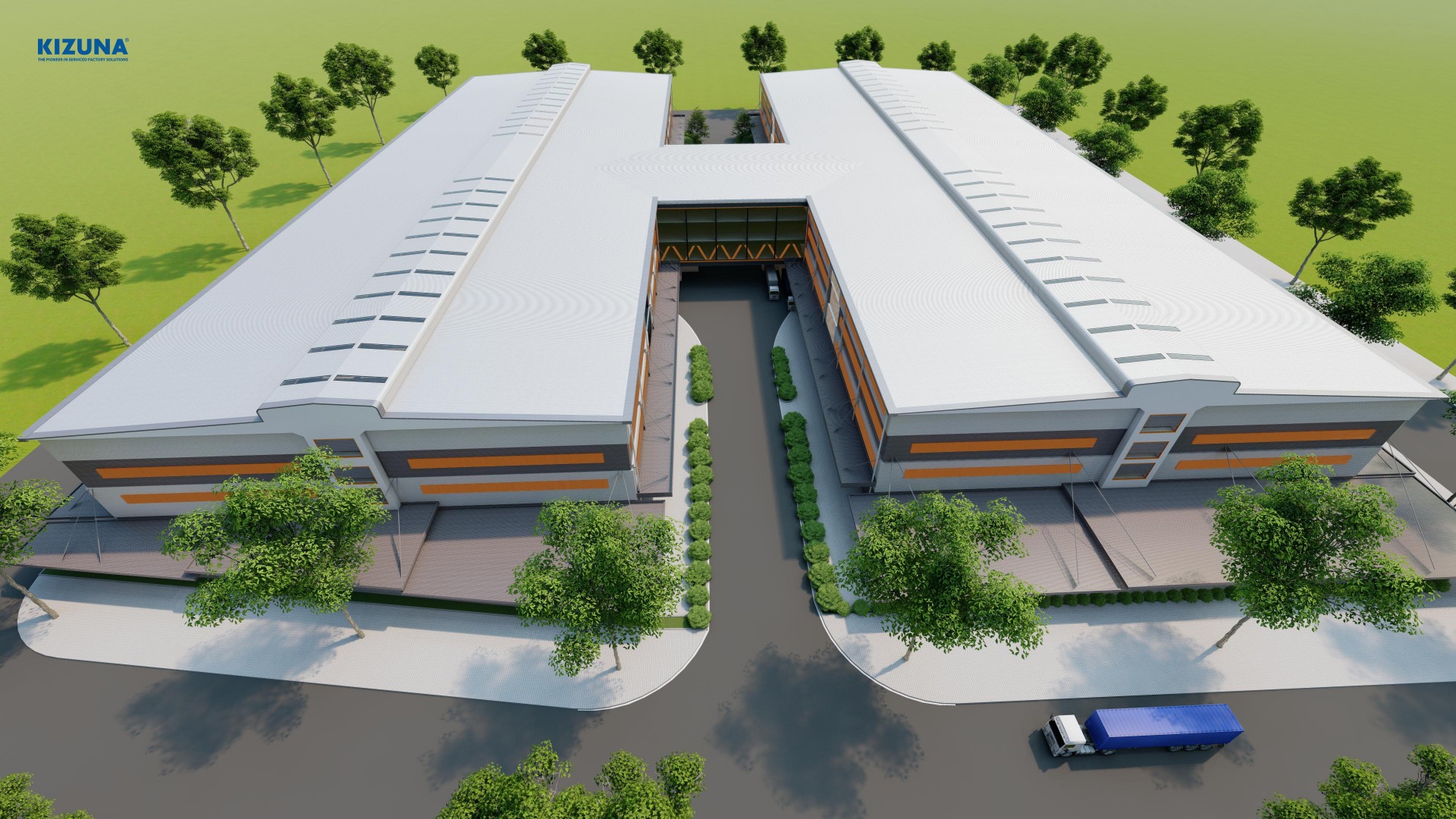 High quality infrastructure with low setup cost is a big advantage when investing Vietnam
1. Transportation - Road system
According to the infrastructure development plan to 2020, with a vision to 2030, Vietnam will have 22 highways with a total length of 5,837km. To strive to build a synchronous and modern national road network of a robust sea industrialized country in 2020.
Vietnam is upgrading and strongly renovating its road system. Typically as the National Highway 1A, belt roads and national economic corridors connecting with foreign countries. Arterial thoroughfares are built to dynamic economic zones, seaports, etc. These are national highways (NH) 51, QL13, QL19, etc.
2. The formation of critical industrial zones
Vietnam has made a great effort to attract foreign investing Vietnam, focusing on developing critical industrial zones, such as Phu Nghia industrial park in Hanoi, Nam Son - Hap Linh urban industrial park in Bac Ninh, etc. Factory for rent's models are also regularly upgraded to welcome investors. Particularly in the South of Vietnam, where based in the Kizuna's serviced factory area.
Firstly, the infrastructure in Long An is dramatically upgraded. Secondly, the vast land fund with reasonable factory rents. These two things have helped Kizuna become a unit for renting a factory that is a top choice for foreign investing Vietnam today. Optimal factory architecture will help businesses struggle well with the weather. Electric water supply and wastewater treatment systems arrange for each factory. Besides, multilingual staff will help enterprises to capture all the information about investing Vietnam. At the same time, Kizuna also provides free support for initial legal services in Vietnam. Investing Vietnam in factory renting of Kizuna will help businesses save a tremendous amount of time and money.
Foreign enterprises hunger for investing in the Vietnamese market need to know information about investing Vietnam. Enterprises can also take advantage of the potential in the Kizuna industrial park in Long An to develop their business. Kizuna is proud of always providing a quality factory environment for businesses.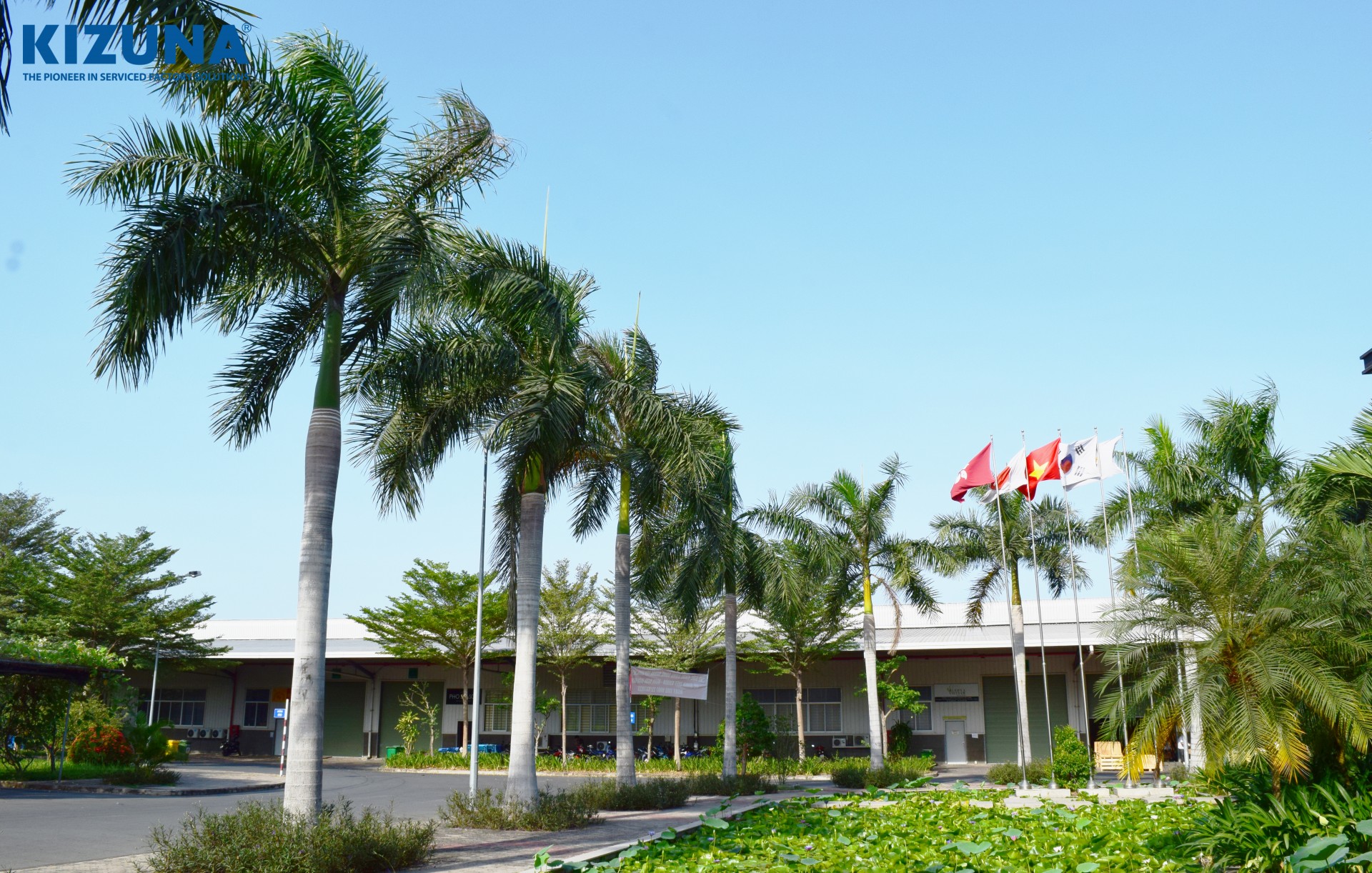 Kizuna - High quality ready serviced factory for lease supports the foreign manufacturer investing Vietnam
The system of high quality workshops and factories for rent at Kizuna is strongly preferred by many companies. Here are some values and benefits that the business will receive when renting a factory at Kizuna.
- Strategic locations: Long An - nears HCMC, harbors, airport, Phu My Hung residential zone
- Optimal architecture: Variety scales from 250m2 to 80,000m2 with clear views and modern canopy system
- Infrastructure system and utilities of Factory Zones are all synchronized: clean, green area, water system, three-faces electricity power, canteen and 24/7 security
- Ecosystem provides more than 50 services
- Our staffs can assist in all languages
- Easy in - Easy out: fast operation, can liquidate before the end of the contract, without losing the deposit.
As a business owner, you should understand all the important and essential requirements of a factory for rent. We hope with the given information above, you will have a better understanding to select the most optimal option for your business. Let's contact Kizuna for more consultancy.
Efficient production with Kizuna workshop rental planning!
Read more: small factory, small size factory, medium factory, fabric factory, factory for lease, factory space for rent, new factory in vietnam, cosmetics factory, pharmaceutical factory, industrial space for rent, large workshop, industrial factory, medical equipment factory, vietnam apparel industry, warehouse vietnam, electronics manufacturing, small factory