News
The procedure of opening a cosmetics factory in Vietnam
The thriving social life has contributed to a rise in the demand for beauty, leading to a significant increase in the need for using high-quality cosmetics. Therefore, the investment of a high-quality cosmetics factory in beauty cosmetics production is always the direction for many businesses. So how are the procedures to establish a cosmetics factory conducted?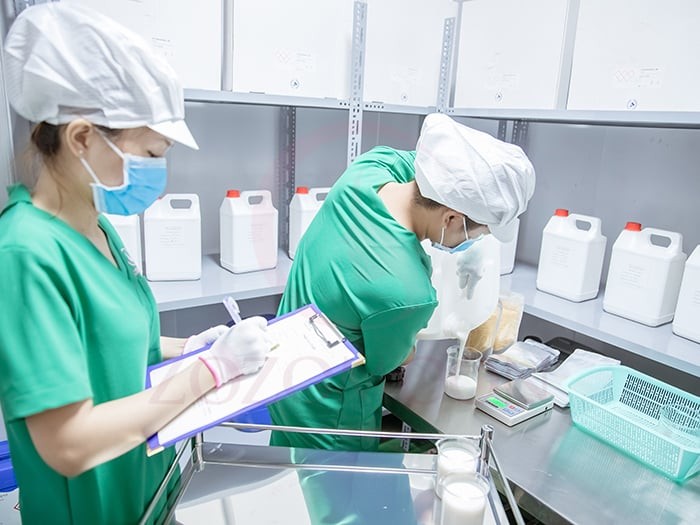 Cosmetics manufacturer industry is potential and rising (Source: Zozomoon)
Cosmetics manufacturer industry is rising in Vietnam in recent years
Many well-known cosmetic brands establish their official stores, representative offices and factories in Vietnam, such as Shiseido, Lancome, L'Oreal, Esteé Lauder. This proves that Vietnam's cosmetic manufacturer industry is full of potential thank to the high demand of Vietnamese market and Vietnam's strategic location.
According to Neilsen Market Research, Vietnamese spend around $20/month on cosmestic and this range is growing strongly every years. Besides, the benefits coming from its location which is next to China, the largest soure of cosmetics manufacturer, and the internaltional transportation system make product trading to all over the world easier. Realising that, more and more world famous brands are available in the market making Vietnam becomes a potential market for foreign cosmetic brands tend to enter.
Procedures for opening a cosmetics factory in Vietnam
1. Preparing documents for establishing a cosmetics factory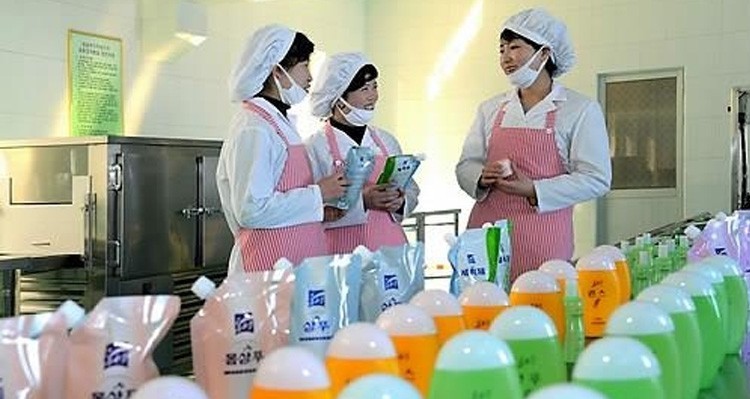 Require to prepare essential documents before setting up a cosmetics factory (Source: Internet)
To establish a cosmetics factory, enterprises need to prepare the following documents adequately:
- An application for enterprise registration (cosmetics factory establishment).
- Charter of the company (cosmetics factory).
- List of shareholders of a joint-stock company, or a list of limited liability companies.
- Individuals need a notarized copy of the identity card. Or a valid copy of the passport of member/shareholder.
- The organization needs a notarized copy of the business registration certificate of the member/shareholder, a certified copy of the identity card, or a copy of a valid passport of the organization's legal representative.
- Power of attorney for the reputable law firm.
- Some other papers (in case of need).
After that, the enterprise (cosmetics factory) submits a dossier at the Department of Planning and Investment, where the enterprise headquarters. The duration for receipt and processing standard files is from 03 to 06 working days. After this time, the enterprise will receive a business registration certificate.
2. State the registration information of the cosmetics factory
Registration information of a cosmetics factory must be publicly announced on the National Enterprise Registration Portal (cosmetics factory). The registration period is within 30 days from the date of being granted the Certificate. The content to be published includes information recorded on the Certificate of business registration (cosmetics factory).
3. Carving and announcing seal samples of the cosmetics factory
Enterprises may themselves or authorize Law Firms to implement the carving and notify the use of seal samples to the Department of Planning and Investment. Upon receiving notice of the seal sample, the enterprise is granted a Receipt by the Business Registration Office. The Business Registration Office will post the notice of the business on the National Portal, where then publishes a Notice of posting information about the seal sample to the cosmetic factory.
4. Applying for a Certificate of an eligible cosmetics factory
The condition of personnel in a cosmetics factory should be guaranteed
People responsible for the production of the facility must have in-depth expertise in the industry. Including fields are chemistry, biology, pharmacy, and other related subjects.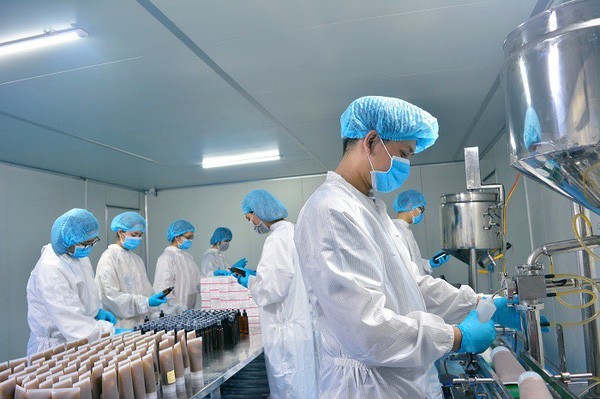 Personnel of a cosmetics factory (Source: Internet)
5. The facility conditions of the cosmetics factory must be assured
The cosmetics factory must have a professional or standard location, ensuring the infrastructure conditions. At the same time, the equipment meets the requirements for cosmetics production lines. There are storage warehouses for packaging materials and finished products. Or, having a qualified cold storage factory to preserve products. Design a separate area for storage of flammable and explosive substances, highly toxic substances, rejected, evicted, and returned products.
6. Conditions of the quality management system
All raw and auxiliary materials are required to meet the quality standards of both the manufacturers and the authorities. The water treatment system and water used in production must clearly be distributed. The cosmetics factory should perform a thorough breakdown of production areas. On the other hand, the cosmetics factory requires a department to check the quality of raw materials and finished products, which helps the cosmetics factory protect the brand and comply with current law regulations.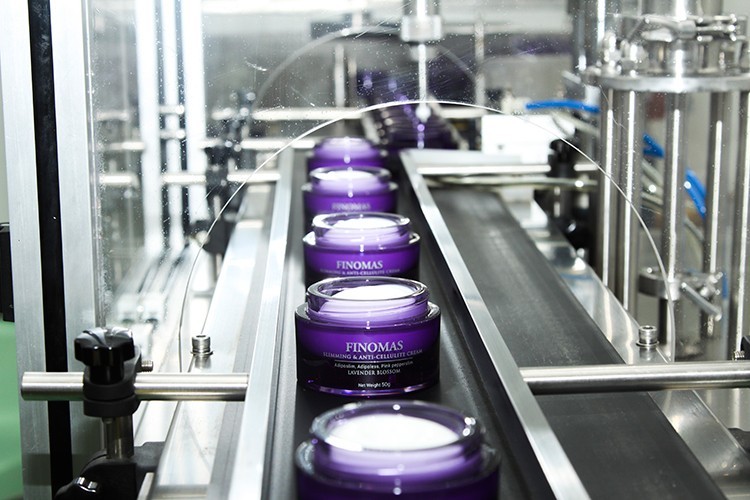 Make sure to have a certificate of eligibility for cosmetics production (Source: Internet)
The application for a certificate of eligibility for cosmetics production includes:
- Application for a certificate of eligibility for cosmetics production according to Form No. 02 issued accompany with Decree 93/2016/ND-CP.
- Layout plan and design of the production facility.
- List of existing equipment of the manufacturer.
- List of products being manufactured or expected to be produced and quality standards of each item.
The cosmetics factory shall submit dossiers to the Health Department, where the enterprises headquarter. Within 30 days after receiving a valid dossier, the Health Service is responsible for inspecting the production facility. If guaranteed, a certificate of eligibility for production is issued. If ineligible to be granted a production certificate, the Health Department will notify in writing and clearly state the reasons.
List of cosmetics factories and companies in Vietnam
More and more big cosmetic companies from Korean, US, Japan,... choose Vietnam to place their factories. Some of the biggest one are:
1. OCM Cosmetic Manufactuter: Located in Long An, Vietnam
2. Naris Cosmetic (Japan): Located in Binh Duong, Vietnam
3. Procter & Gamble (US): Located in Binh Duong, Vietnam
4. Shiseido (Japan): Locate its factory in Dong Nai, Vietnam
5. Francia Cosmetics Manufacturer: Located in Tan Binh industrial Park, HCMC, Vietnam
6. Zozomoon Cosmetics Manufacturer: Placed in Kizuna 2, Long An, Vietnam
As you can see from the above list, almost big cosmetics factories are placed in and near Ho Chi Minh City since here is a strategic location with rich labour resource and good transportation system.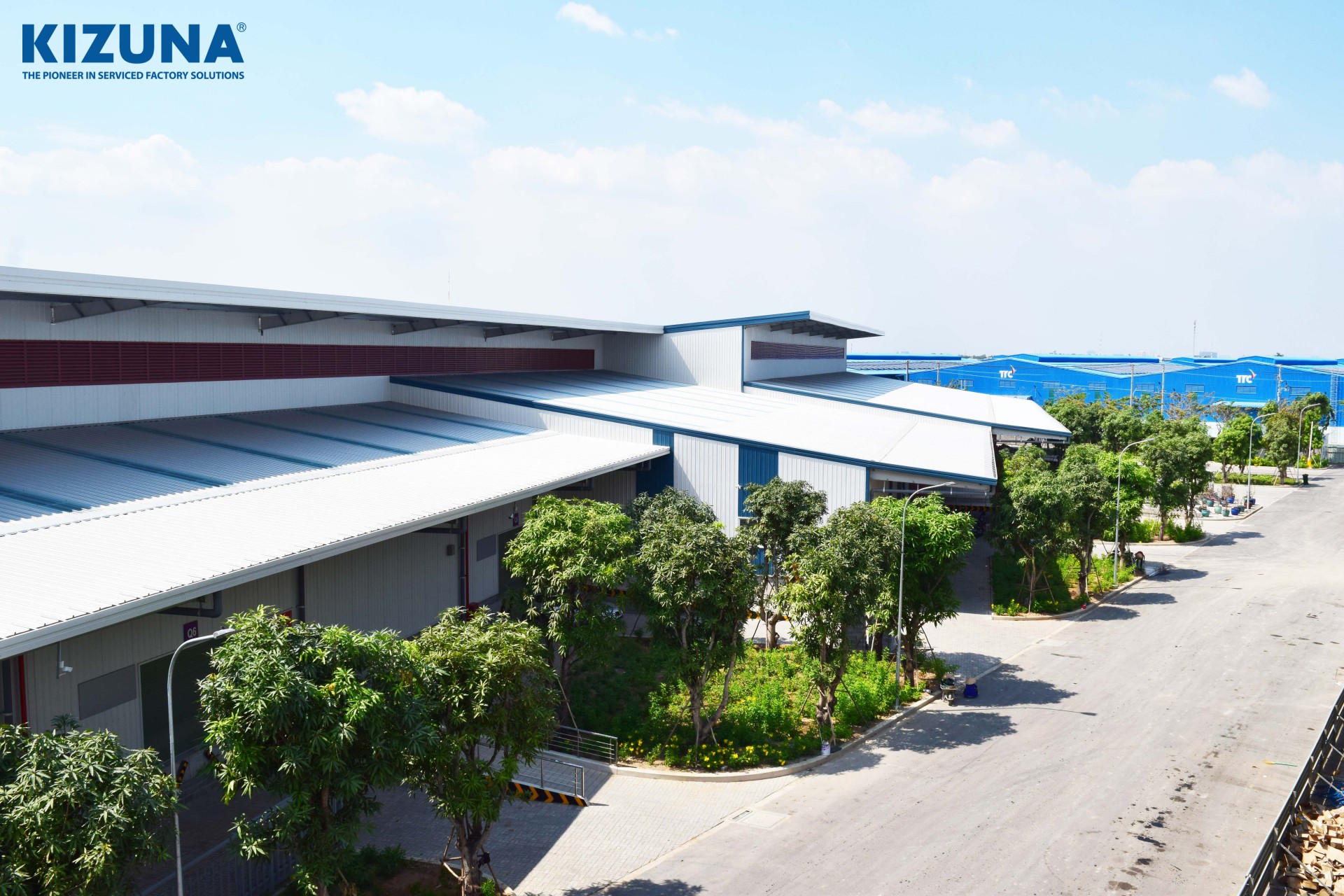 Kizuna is an ideal choice for cosmetics enterprise when expanding the market to Vietnam (Source: Internet)
Kizuna - Ready service factory for rent in a green, clean and safe environment for cosmestics production
As GMP standards have just been implemented for cosmestics factory since the beginning of July 2019, many enterprises and manufacturers who have not met the GMP standards are now very confused. Many enterprises have been choosing factory for rent with a wide range of superficies, reasonable rental price and green - clean - safe production environment who meet the GMP standards for cosmestics factory.
Having many years of experience in the manufacturing factory rental field, and as a pioneer in providing ready-built factory with services for enterprises, Kizuna is now preferred by many domestic and foreign enterprises.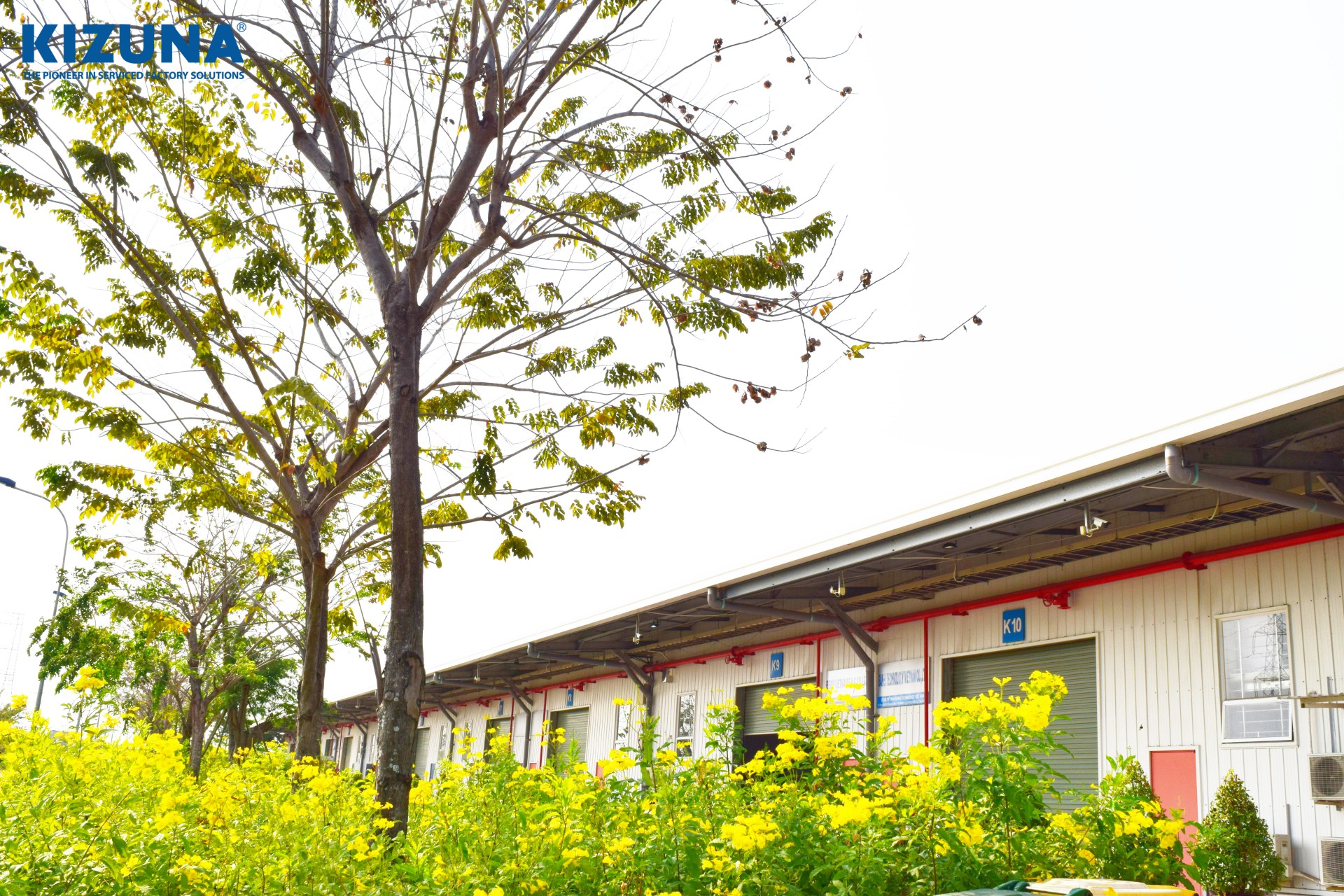 Below are the strengths which make Kizuna highly appreciated by its customers:
- Two sources of electricity which are EVN (Vietnam Electricity) Long An and EVN HCMC with 100% full capacity and one spare solar power source.
- Strategic location: Long An province shares borders with HCMC and is near places that are important for transportation of the South like Cat Lat Port, Tan Son Nhat international airport, Phu My Hung urban area, as well as the national roads (1A, 50) and the Ben Luc - Long Thanh highway.
- Factories with a wide range of superficies and loads, suitably planned location for each manufacturing industry.
- An ecosystem of more than 50 services of 7 sectors to totally support the enterprises
- Professional staff with a good command of foreign languages (English/Korean/Japanese, etc).
- Large space with high floor and upstairs space for production - Kizuna 3 (Ready Serviced Space)
- Green - clean - effective production environment with many trees and favorable internal transportation
- Optimal and solid infrastructure and architecture with quality construction materials
- Diverse service ecosystem with more than 50 supportive services for customers
- Shared resources (meeting rooms, shuttle vehicles, forklifts, bandwidth, etc).
With a green - clean - safe production environment in which factories are planned according to the manufacturing industry, Kizuna green industrial factory are proud to meet the GMP standards for cosmestics factory. Besides, Cost saving - effective production - clean and green environment are the outstanding added values of Kizuna. Contact Kizuna immediately to get support!
Efficient production with Kizuna factory rental planning!
Read more: small workshop, electronic factory, industrial zone in vietnam, fabric factory, factory for lease, factory in vietnam, Industrial factory design, factory space for rent, investing vietnam, new factory in vietnam, pharmaceutical factory, industrial space for rent, large workshop, production factory, industrial factory, medical equipment factory, vietnam apparel industry, warehouse vietnam, quality factory, electronics manufacturing, small factory, small workshop to rent