News
More foreign companies plan to build new factory in Vietnam in 2021
Vietnam has been a promising destination since the wave of factory moving from China began. Although the Covid-19 pandemic is causing certain difficulties for decisions and moving activities, many leading businesses still have conducted building new factory in Vietnam since 2021. Let's find out with Kizuna through this article.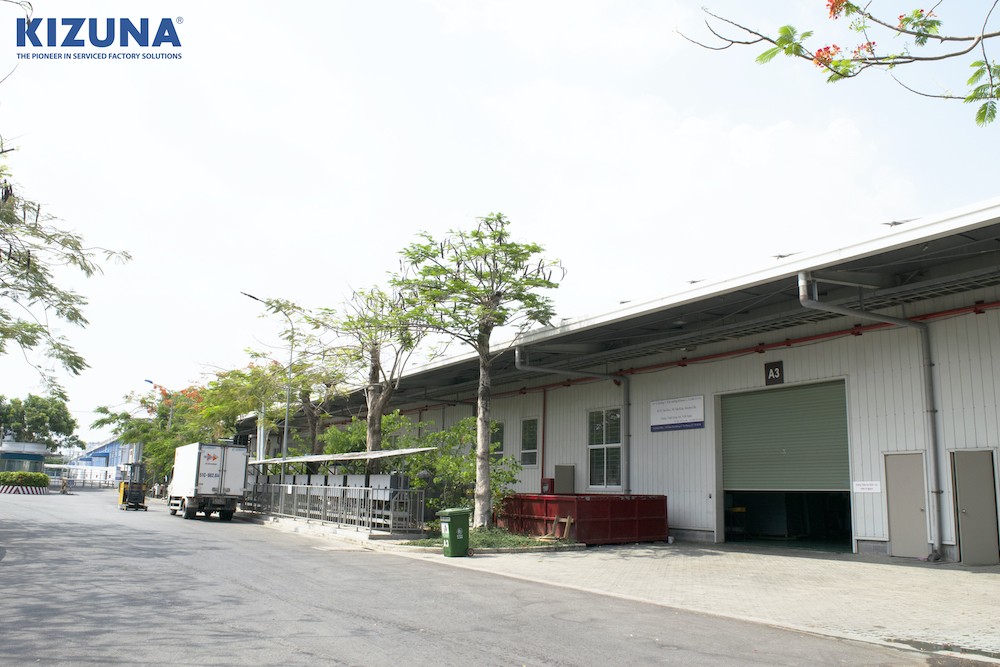 Leading businesses tend to build new factory in Vietnam in 2020
Sharp plan to build a new factory in Vietnam
Sharp's new factory in Vietnam will be built on the outskirts of Ho Chi Minh City and expected to start operations in 2020, the investment capital is off the record. However, according to Nikkei, Sharp will establish a joint venture subsidiary in Vietnam with the capital of 2.7 billion yen (equivalent to 25 million USD) in February 2020. Sharp Vice President Katsuaki Nomura said the new factory in Vietnam aims to deal with the US-China trade war that will likely prolong. Sharp's new factory in Vietnam will produce car screens for exporting to the US market and air purifiers for sale in Vietnam. In addition to the new factory, Sharp is considering relocating a subsidiary that manufactures computers with components made and assembled mostly in Hangzhou (China) to Vietnam.
Tech Giant Qualcomm to open new factory in Vietnam
The worldwide introduction of 5G technology has made chipmakers boost their production even more. They need to ensure that smartphone manufacturers have enough hardware to meet the constantly growing demand. Focusing on meeting this increasing demand, Qualcomm has announced that it will open an R&D center in Vietnam to maintain the production of Snapdragon processors. Qualcomm, like many American companies, has also been stuck in the middle of a trade war between the US and China. Some companies with manufacturing operations in China are starting to look for other destinations. Qualcomm has decided to build a new 5G laboratory, new factory in Vietnam. The company's new 5G chipset manufacturing factory will be located in Hanoi with three different sub-facilities, which will play a role in developing new Qualcomm mobile technologies. The Qualcomm's new factory in Vietnam will produce the upcoming radio chip and new image detection technologies specifically designed for smartphones.
Apple's new key position is Vietnam
Over the past few years, Apple has frequently posted recruitment information or opened an office in Vietnam. The recruitment in early 2020 could mark the fact that the iPhone and many other products of the company are domestically produced, and this could be a sign of Apple expanding production in Vietnam. In January, the Nikkei Asian Review reported that Pegatron, the second-largest electronics assembler in the world and also one of Apple's strategic partners, assembled a series of devices such as iPhone, iPad, or MacBook, will initiate operate new factory in Vietnam and Indonesia at the end of this year.
The reason for gradually shifting production out of China comes from rising operating expenses due to higher labor costs and the tension from the protracted US-China trade war. Another Apple product, AirPods, has been plotting to be produced in Vietnam since the end of 2019.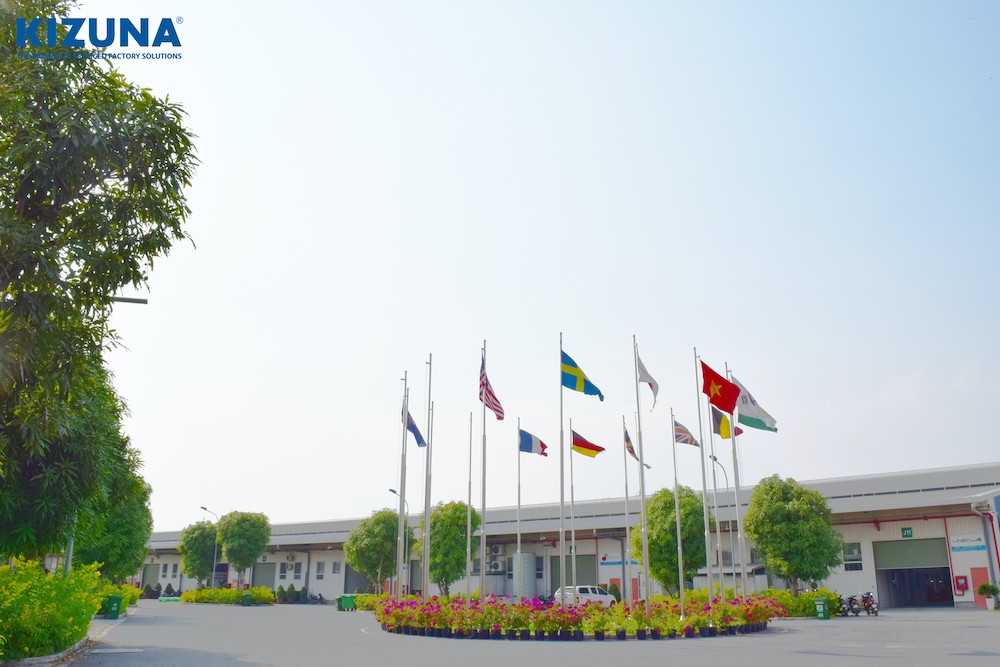 Panasonic builds second new factory in Vietnam
In the global restructuring production plan, Panasonic is gradually relocating the factory to save costs and expanding existing factory in Vietnam. Manufacturing in Vietnam and distributing to target markets will benefit cost advantage rather than continuing production in Thailand, which facilitates more competitive products for customers.
Swages and molds of Panasonic factory in Thailand will arrive in Vietnam in September 2020. During the transferring period, the company will use the existing production line for the transferred product samples. Panasonic factory in Bangkok will stop producing washing machines in September 2020 and refrigerators in October 2020. Accordingly, the production of high-capacity refrigerators is transferred to Panasonic Appliances Vietnam (PAPVN) factory in Dong Anh (Hanoi) and the production of large-capacity vertical washing machines will be transferred to PAPVN factory located in Hung Yen.
Why is establishing new factory in Vietnam a strategic movement?
1. US-China trade tensions
According to experts, it is difficult to know the number of companies intending to move to Vietnam. The reason is that these companies often conceal their moves to avoid affecting relations with the government and suppliers in China. However, lately, many foreign enterprises are surveying and exploring investment in production chains and building new factory in Vietnam.
One of the reasons for multinational corporations to abandon China is the recent instability in the economic downturn due to the US-China trade war. Along with that, China is said to provide many asymmetric incentives for domestic electronics corporations, especially its technology giants such as Alibaba, Huawei, etc.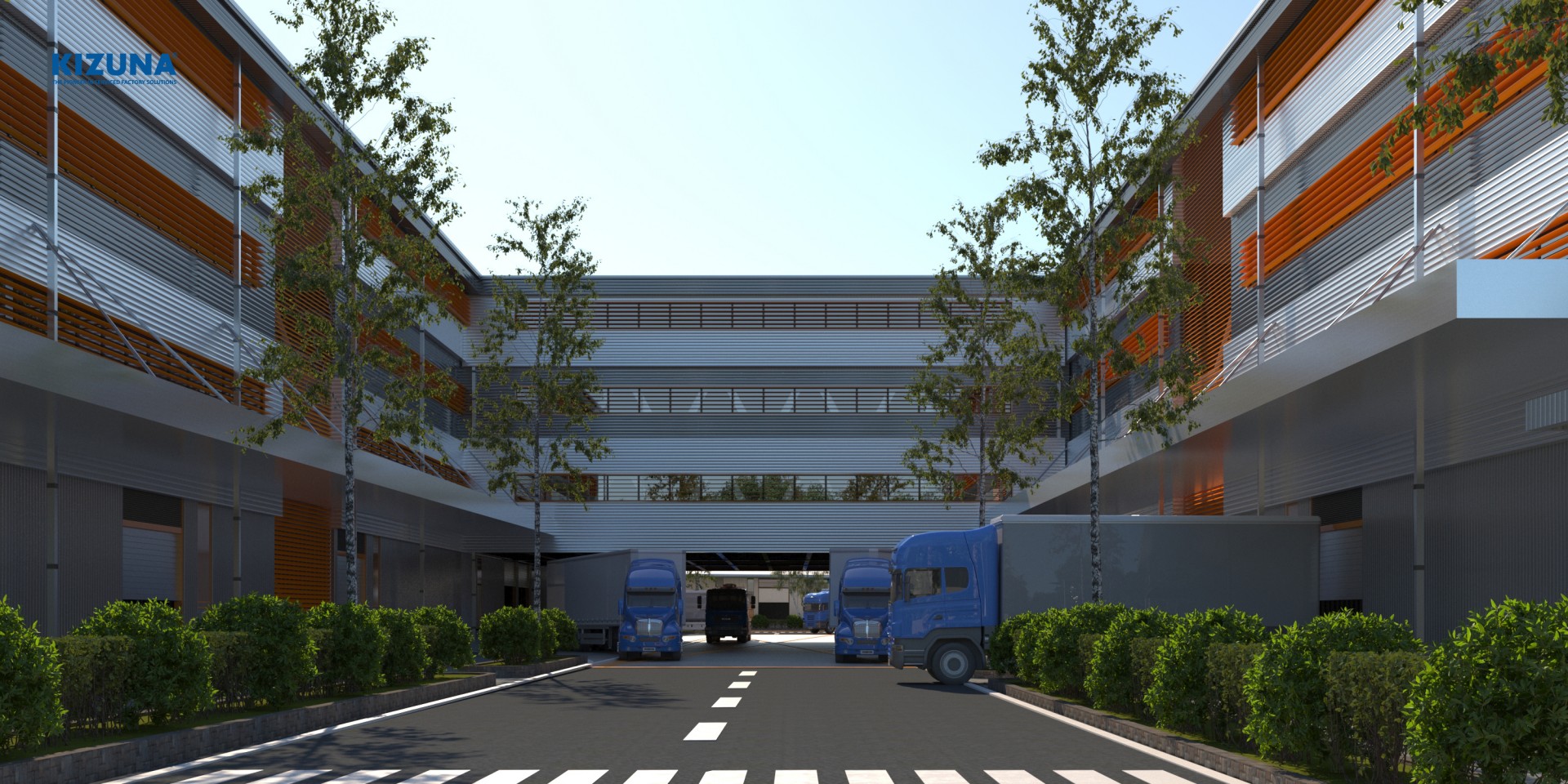 2. Benefit from logistics, skilled and low labor cost
Despite an increase in the annual minimum wage, Vietnam is still a country with low labor costs. The minimum wage in Vietnam is only half for those in China.
The rising minimum wage in China forces manufacturers to re-analyze labor costs. Vietnam with low labor costs, and rapid economic development has become a more appealing investment area than China.
Opportunities when opening new factory in Vietnam
1. Strategic terrain
Located in the heart of Southeast Asia, Vietnam possesses a special strategic terrain. Not only is it close to other Asian markets, but Vietnam is also adjacent to its neighbor, notably China.
Besides, Vietnam also owns a long coastline, bordering the East Sea, close to the world's main transport routes, which is the perfect condition for the trade process.
The two major cities in Vietnam are Hanoi and Ho Chi Minh City. In particular, Hanoi capital, located in the North, has extremely favorable business opportunities. Ho Chi Minh City, with the largest population, is located in the South, known as the industrial mecca of Vietnam.
2. Trade agreements
Another evidence of openness to the global economy is the numerous trade agreements that Vietnam has signed to draw markets.
- Member of ASEAN Free Trade Area (AFTA)
- Member of the World Trade Organization (WTO)
- Bilateral Trade Agreement (BTA) signed with the United States
- Vietnam-EU FTA (taking effect in early 2018)
All of these agreements show that Vietnam is eager to foster national economic growth and will continue to sign other trade agreements with many countries.
3. Open-door policy to foreign investors
Vietnam is always welcoming and encouraging Foreign Direct Investment (FDI) through the activity of updating and altering investment regulations.
The Government of Vietnam issues several incentives for foreign investors to investing Vietnam in certain geographical areas or areas of special interest, such as high-tech or healthcare businesses. Tax benefits include:
- Lower or exempted corporate income tax
- Import tax exemption, such as raw materials
- Land use tax reduction or exemption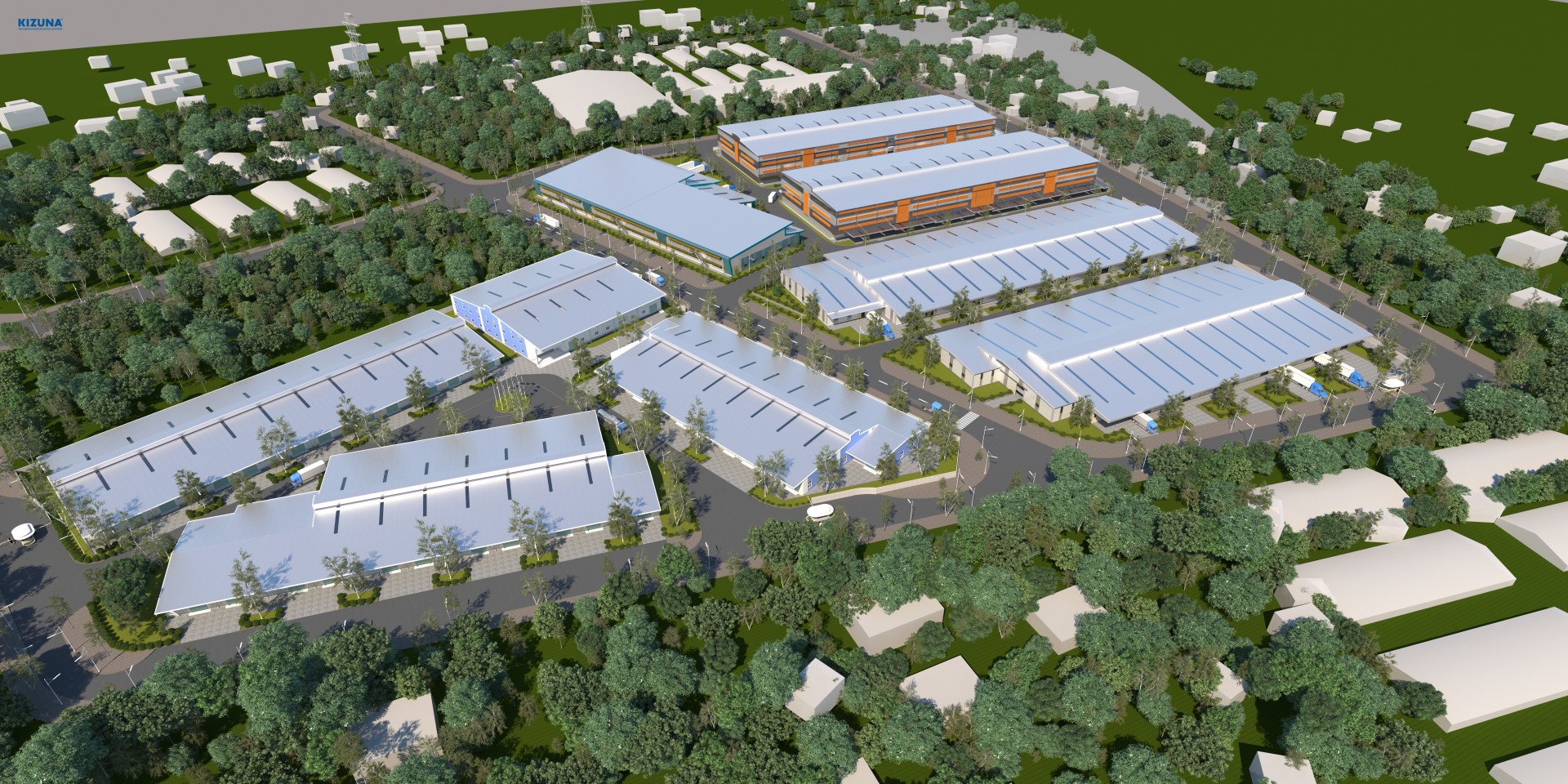 4. Vietnam is an up-and-coming investment destination besides China
According to the World Bank, Vietnam's economic growth has lifted the country from one of the poorest countries in the world to a middle-income country in the past three decades. As predicted by economic analysts, if the annual economic growth rate continues to be stable at nearly 7%, Vietnam's economic development can be compared with what the China economy underwent a decade ago. Rising labor costs in China have also led to an increase in the product's price, which gives Vietnam a good opportunity to become the next production center through unskilled labor. Industrial fields used to flourish in China are now moving to Vietnam.
5. Relatively low-cost of setting up a new factory in Vietnam
In contrast to many other countries, businesses are not required to have minimum capital requirements for most businesses in Vietnam. Investors can start a business without a large amount of charter capital in their pockets. You only need to ensure an adequate amount of money to cover the expected costs of the new company and the new factory.
However, keep in mind that the capital you mentioned must be paid in full within 90 days from the date of business registration.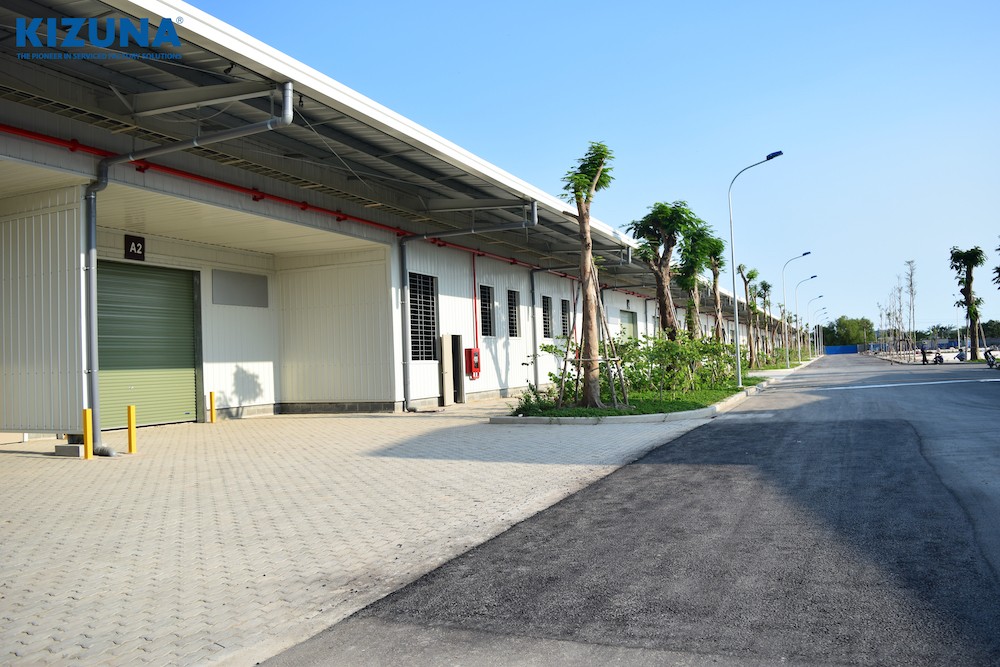 Kizuna - Optimal and high quality ready-built factory for rent
The system of high quality workshops and factory for rent at Kizuna is strongly preferred by many companies. Here are some values and benefits that the business will receive when renting a workshop at Kizuna.
- Strategic locations: Long An - nears HCMC, harbors, airport, Phu My Hung residential zone
- Optimal architecture: Variety scales from 250m2 to 80,000m2 with clear views and modern canopy system
- Infrastructure system and utilities of Factory Zones are all synchronized: clean, green area, water system, three-faces electricity power, canteen and 24/7 security
- Ecosystem provides more than 50 services
- Our staffs can assist in all languages
- Easy in - Easy out: fast operation, can liquidate before the end of the contract, without losing the deposit.
As a business owner, you should understand all the important and essential requirements of a workshop for rent. We hope with the given information above, you will have a better understanding to select the most optimal option for your business. Let's contact Kizuna for more consultancy.
Efficient production with Kizuna workshop rental planning!
Read more: factory leasing, electronic factory, fabric factory, factory for lease, factory space for rent, warehouse vietnam, cosmetics factory, industrial space for rent, production factory, industrial factory, vietnam apparel industry, medical device factory, small factory, medical equipment factory