News
Benefits of 1000m2 factory and warehouse for rent in Long An, Vietnam
Small and medium-sized enterprises in the South tend to find units of 100m2 price of warehouse for rent in Long An or warehouse for rent near hcmc. One of these lessors of 100m2 price of warehouse for rent in Long An is Kizuna. This lessor is not only highly valued for quality but also affordable. The following article will help you learn more about Kizuna's factory model.
Benefits of choosing 1000m2 factory for rent in Long An
1000m2 factory for rent in Long An is located in strategy location
This is a strategic location for business economic development. At the same time, there is a prestigious unit of 100m2 warehouse for rent in Long An, Kizuna. Kizuna's factories in Long An province - adjacent to Ho Chi Minh City (rent a factory near hcmc) have the complete and modern infrastructure to best serve the development needs of investors. With a strongly affirmed name among a unit of 100m2 price of warehouse for rent in Long An or warehouse for rent near hcmc Kizuna always brings customers the best quality factories. With a team of engineers and a strategic vision, the factories are located at the transshipment location between Ho Chi Minh City and neighboring provinces.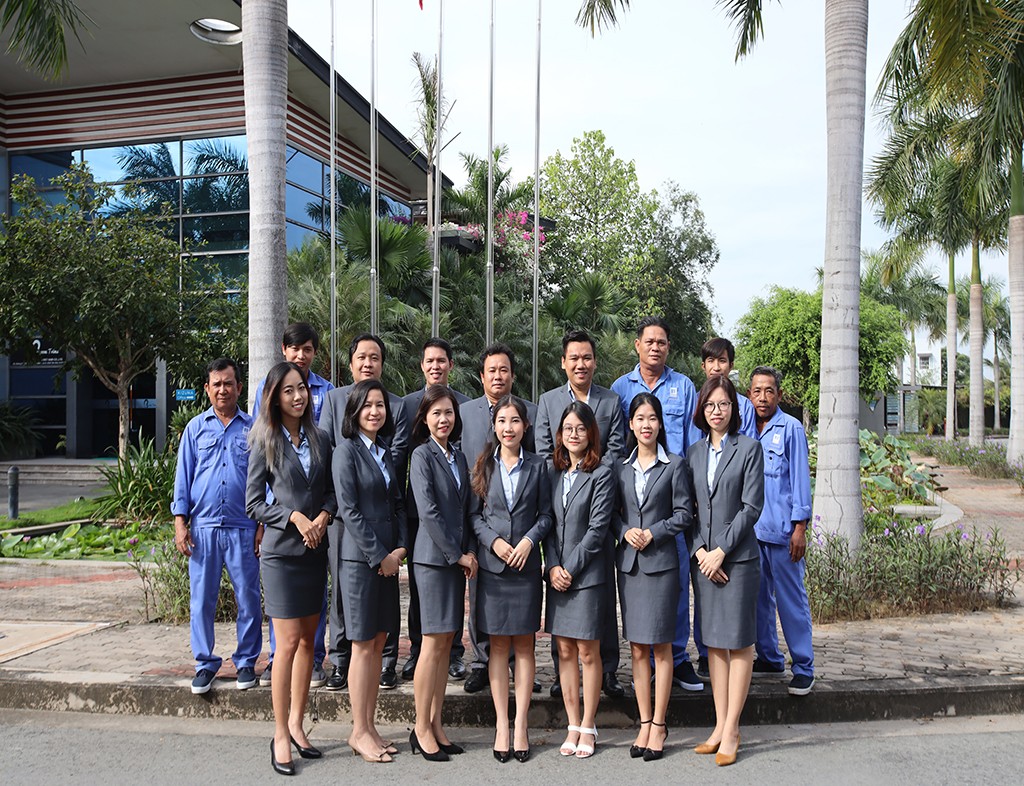 100m2 price of warehouse for rent in Long An in Kizuna is a good choice for your enterprises
Warehouse rental service supports enterprise during production
The quality of Kizuna's services is highly appreciated with legal paper support services, staffing, asset inventory procedures, and recruitment advice. These are all important and time-consuming procedures. At the same time, the cost is also a very important issue for small and medium enterprises. But when coming to Kizuna's factories for rent, special 100m2 warehouse for rent in Long An or warehouse Vietnam in general, all of these problems will be solved.
Kizuna's ready factory for rent offers 100m2 warehouse for lease as a supporting service in Long An, near HCMC
The system of high quality workshops and factories for rent is strongly preferred by many companies. Enterprises could rent factories to use as a warehouses. Here are some values and benefits that the business will receive when renting at Kizuna.
- Strategic locations: Long An - nears HCMC, harbors, airport, Phu My Hung residential zone
- Optimal architecture: Variety scales from 250m2, 1000m2 factory for rent, to 80,000m2 with clear views and modern canopy system. With the smart architecture of Kizuna's factory, you can easily set up a small warehouse in your workshop to support production.
- Infrastructure system and utilities of Factory Zones are all synchronized: clean, green area, water system, three-faces electricity power, canteen and 24/7 security
- Ecosystem provides more than 50 services
- Our staffs can assist in all languages
- Easy in - Easy out: fast operation, can liquidate before the end of the contract, without losing the deposit.
As a business owner, you should understand all the important and essential requirements of warehouse rental. We hope with the given information above, you will have a better understanding to select the most optimal option for your business. Let's contact Kizuna for more consultancy.
Efficient production with Kizuna warehouse rental planning!
Readmore: small factory, medium factory, factory leasing, electronic factory, manufacturing factory, vietnam industrial zone, factory for lease, factory for rent in vietnam, factory space for lease, investing vietnam, warehouse vietnam, cosmetics factory, industrial space for rent, production factory, industrial factory, vietnam apparel industry, quality factory, medical device factory, electronics manufacturing, new factory in vietnam, medical equipment factory, small workshop to rent