News
5 Reasons make leasing a factory the best choice for SMEs
Now, a need to expand production is becoming a necessary thing. Investors want their business patterns to be more developed. However, they have a arising problem: should they choose to build or lease a factory? At present, many investors choose to lease a factory. In this article, Kizuna will reveal 5 reasons explaining this.
Should we build or lease a factory?
5 Reasons make leasing a factory is the best choice for SMEs
1. Difficulties when designing and building a new factory are solved
If starting to build a new factory, you will face many problems:
- You need to find a factory's position suitable with feng shui and convenient to develop.
- You need a well-developed road system that vehicles can move easily. If the system in a place you want to build a new factory isn't developed, you will spend an extra amount for extra construction.
- Designing a suitable factory is very difficult.
Meanwhile, you don't need to resolve 3 above problems when choosing to lease a factory. All you need is to refer and choose a suitable factory among factory for rent in your area. If you agree, 2 parties will sign a factory lease agreement and you can use a leased factory.
2. Many costs are saved when leasing a factory
Investment costs when you decide to build or lease a factory have a large distance. Moreover, the city land price is higher and higher now. So, the cost to buy land to build a standard factory isn't cheap. What about choosing a suburban area to build? You still spend a large amount to consolidate roads. A suburban area isn't often convenient to move or distribute your products.
In addition, you also spend a certain amount to complete some legal procedures. This amount isn't small and you will need a lot of time to complete all procedures. On the other hand, you will face many bad consequences if choosing a wrong factory position. Why don't you choose a safer choice - a factory for lease? You only need to pay amount regulated in a contract and some arising amounts if any.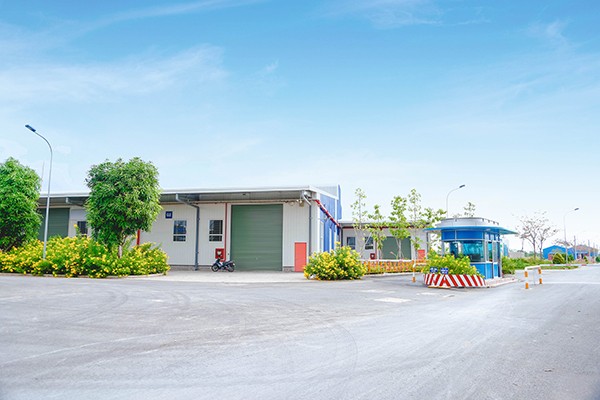 Many costs are saved when leasing a factory
3. Leasing a factory will help you save time in the most effective way
Time to build a new factory is also a problem. A small factory needs some months to build, while a large one needs some years. Long construction time will make you miss some opportunities to develop. When you complete your factory, "delicious pieces of cake" were eaten by your opponents. Choosing a workshop for rent and a warehouse Vietnam will help an enterprise shorten time so that it can focus on its production.
4. Production workings are started earlier when leasing a factory
Your enterprise can start your workings right after signing a factory lease contract and paying money. All works become easy, convenient and fast. Business development will be shortened and go your way correctly. Then, you will have more time to decide to choose a place to build your factory.
5. Legal difficulties in Vietnam are supported when leasing a factory
The law in Vietnam is very strict. You have to complete a lot of procedures so that your new-built factory can start to work. If you can't complete, your factory can't start to work too. A minor problem when completing a procedure will take your time to do it again. Meanwhile, if leasing a factory, you will be supported to complete all procedures by a lease unit. Then, your enterprise can start to work immediately.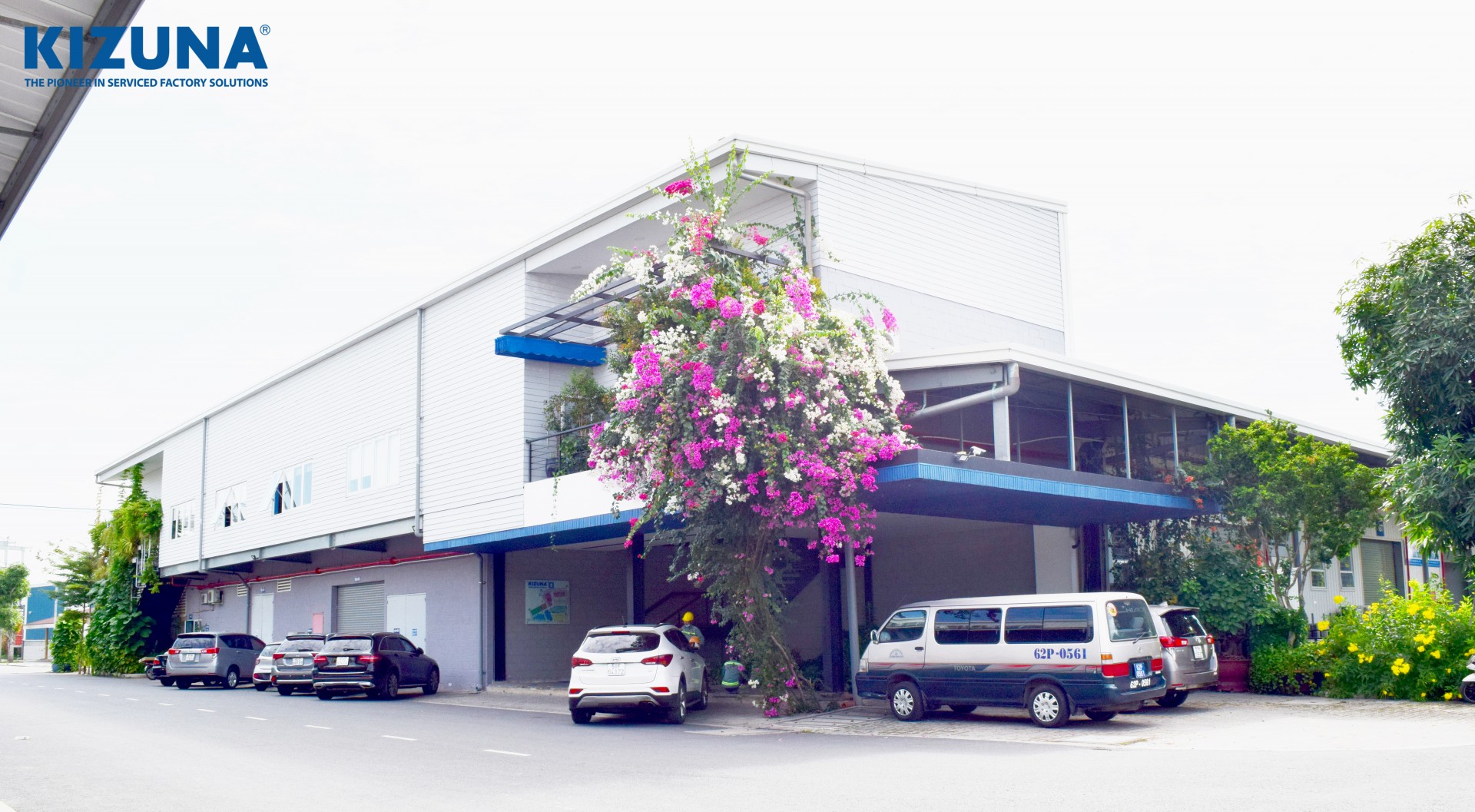 Where should leasing or renting a factory in Vietnam?
The Northern market is attracting the majority of large enterprises who want to expand their product portfolio besides their properties which already have located in China with high quality infrastructure and a location close to China such as Hanoi, Hai Phong, Bac Ninh, Hung Yen, Hai Duong. In general, the industrial zones in the North have an advantage in attracting more advanced high-tech industries.
Meanwhile, being the leading industrial development of the country, the South of Vietnam concentrates a large number of manufacturing industries such as rubber, plastic, food and textile industries. Industrial zones located near Ho Chi Minh City such as Long An, Binh Phuoc, Tay Ninh, Ba Ria - Vung Tau in the South will have strong development due to large land bank, low rental price, good infrastructure to connect easily with other industrial zones and international transportation. Therefore, the industrial parks in the South become ideal places for SMEs to set up their factories to enter Vietnam's market.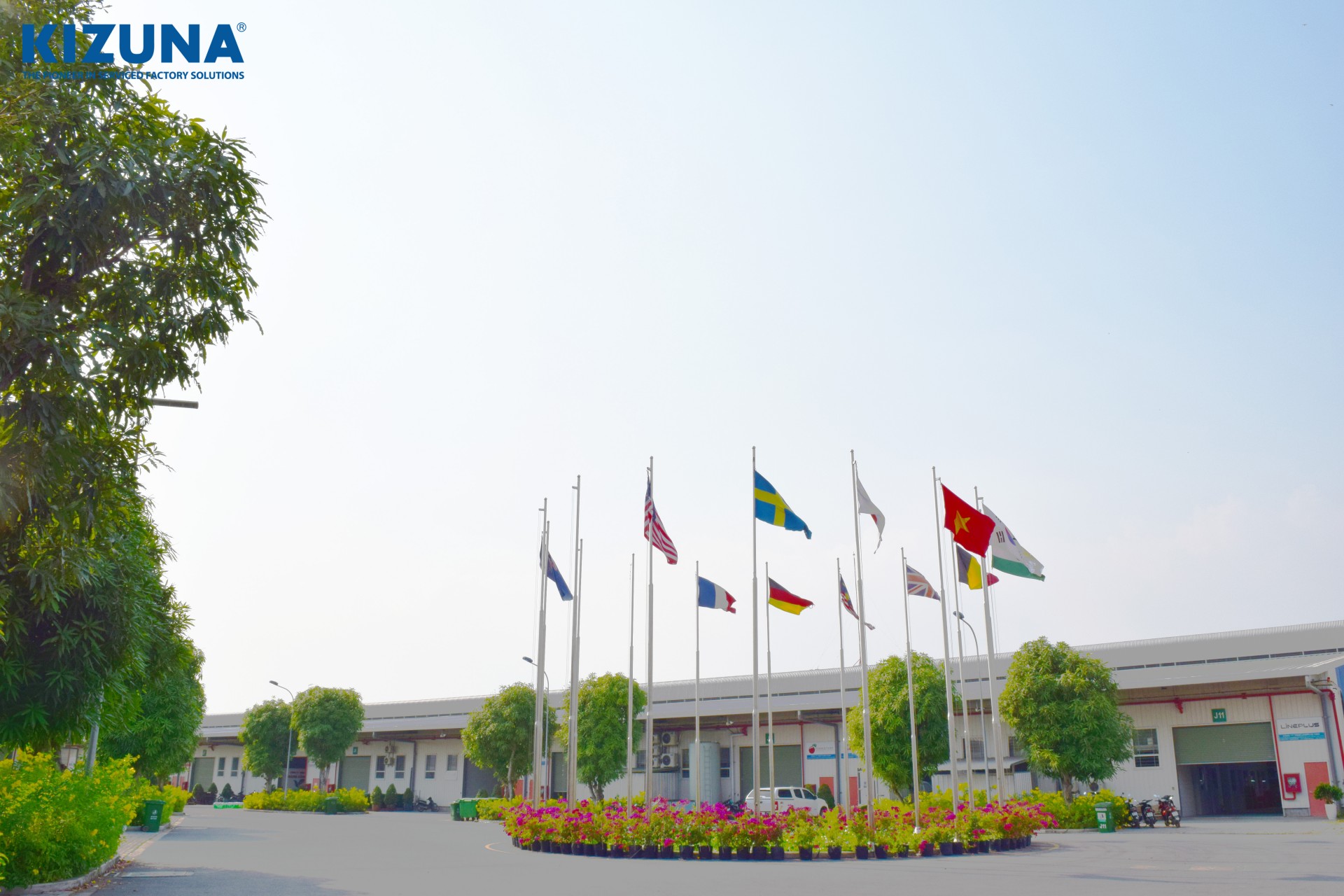 Leasing a high-quality ready-built factory in Long An, next to HCMC, Vietnam provided by Kizuna
The system of high quality workshops and factories for rent at Kizuna is strongly preferred by many companies. Here are some values and benefits that the business will receive when renting a workshop at Kizuna.
- Strategic locations: Long An - nears HCMC, harbors, airport, Phu My Hung residential zone
- Optimal architecture: Variety scales from 250m2 to 80,000m2 with clear views and modern canopy system
- Infrastructure system and utilities of Factory Zones are all synchronized: clean, green area, water system, three-faces electricity power, canteen and 24/7 security
- Ecosystem provides more than 50 services
- Our staffs can assist in all languages
- Easy in - Easy out: fast operation, can liquidate before the end of the contract, without losing the deposit.
Building or leasing a factory depends greatly on the potential of your enterprise. Leasing a factory is a method to expand a business bringing many benefits for your enterprise. Time is not only used effectively, but many costs are also saved. Finally, you can implement your business model immediately by leasing a factory.
Efficient production with Kizuna workshop rental planning!
Read more: small workshop, electronic factory, fabric factory, factory for lease, factory in vietnam, Industrial factory design, investing vietnam, new factory in vietnam, cosmetics factory, pharmaceutical factory, production factory, medical equipment factory, vietnam apparel industry, quality factory