News
Renting 2000m2 factory in Kizuna quickly and with quality
At present, the trend of renting industrial park factories is developing strongly. Many enterprises bravely invest in renting 2000m2 factory with modern design and full utilities. Kizuna is proud to be the pioneer in providing diverse scale factories for enterprises. The following article will help enterprises understand Kizuna's quality service factory model.
Free support when renting 2000m2 factory in Kizuna
Kizuna is now one of the prominent suppliers of factory for rent in Long An. Kizuna provides a comprehensive service factory for all customers. They are typical as:
-Initial legal support services for enterprises: business registration, tax code, ... in factory, including 2000m2 factory
-Administrative services: reception service for enterprises, use of reception hall, ... in 2000m2 factory
-Support for initial HR procedures: salary regulations, payroll scales, internal labor regulations, ... in serviced workshop for rent, cheap factory rental including 2000m2 factory
-Support for the implementation of initial accounting procedures in 2000m2 factory
-And many other support, utilities ... in factory, including 2000m2 factory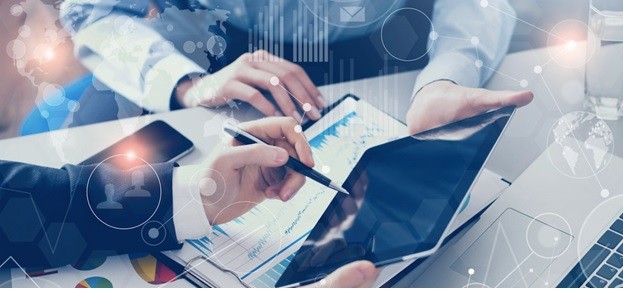 Many enterprises choose 2000m2 factory as their best choice
The staffs are all experienced and professional. With the ability to use multi-languages, the service team will bring you all the information. All questions from customers are answered with high enthusiasm. Kizuna's quality factory model promises to provide an efficient production environment. Renting a 2000m2 factory in Kizuna is easier than ever.
Optimal 2000m2 factory architecture
Enterprises who rent 2000m2 factory or quality factory in any size in Kizuna will receive the best quality. Kizuna does more than providing ready-built factory, it also optimizes the synchronization between the factory and technical infrastructure of the industrial park.
Highlights of Kizuna 2000m2 factory:
Kizuna factory area was built with high quality to serve the production. Japanese and Korean businesses currently occupy the majority in Kizuna.
-The optimal factory architecture was built according to Japanese standards.
-The large covered roof system can be used for parking. Enterprises can proactively load and unload goods in all weather conditions.
-The systems provide electricity, water, ... are ready to each 2000m2 factory
-Sharing utilities Business Center, common canteens in 2000m2 factory
-The ecosystem surrounding the factory is clean and green
2000m2 factory mostly fit for large enterprises
2000m2 factory in Kizuna gives customers the best service. A dynamic, professional working environment with 4 core values: Efficiency, cooperation, commitment, and customer-centricity.
Procedures for renting 2000m2 factory quickly
Most enterprises renting a 2000m2 factory of Kizuna operate their business very efficiently. Enterprises just need to bring complete improved papers to supplement the document for renting factory. Time from sending complete documents to receive the factory is about 3 weeks to - 1 month. Depending on whether the company supplements the required papers quickly or slowly.
Enterprises should consider choosing a 2000m2 factory
The factory lease agreement in Long An or factory for rent near ho chi minh will include the principle of mutual benefit.. Especially when renting factory for long-term at Kizuna, enterprises will receive many attractive incentives. The increase in land price will make the factory renting price increase each year. Therefore, enterprises should consider choosing the appropriate factory, including 2000m2 factory renting packages.
With many years of experience in the system of ready-built factories, Kizuna will surely bring enterprises quality factories with reasonable prices. You will have an effective and stable production environment when cooperating with Kizuna.
Efficient production with Kizuna workshop rental planning!
Read more: factory leasing, electronic factory, manufacturing factory, vietnam industrial zone, fabric factory, factory for rent in vietnam, factory space for rent, investing vietnam, pharmaceutical factory, warehouse vietnam, cosmetics factory, industrial space for rent, production factory, industrial factory, vietnam apparel industry, medical device factory, electronics manufacturing, small factory, new factory in vietnam, medical equipment factory, 1000m2 factory for rent, industrial factory design