News
Start a business with a medium sized factory renting
With a shift of production wave from China, many SMEs have actively invested in Vietnam which increases the need for renting a small or medium sized factory. Therefore, when SMEs need to rent a small or medium sized factory in Vietnam, Kizuna is an ideal partner who provides a wide variety of options from small to big factories for rent.
The situation of investment in medium sized factory
Many investors have changed their mind from leasing industrial land to building factory for rent. The value is based on the location. Workshops renting near HCMC is from 4 to 6 USD/ m2/ month. The investors will choose an appropriate design and factory area depending on their needs.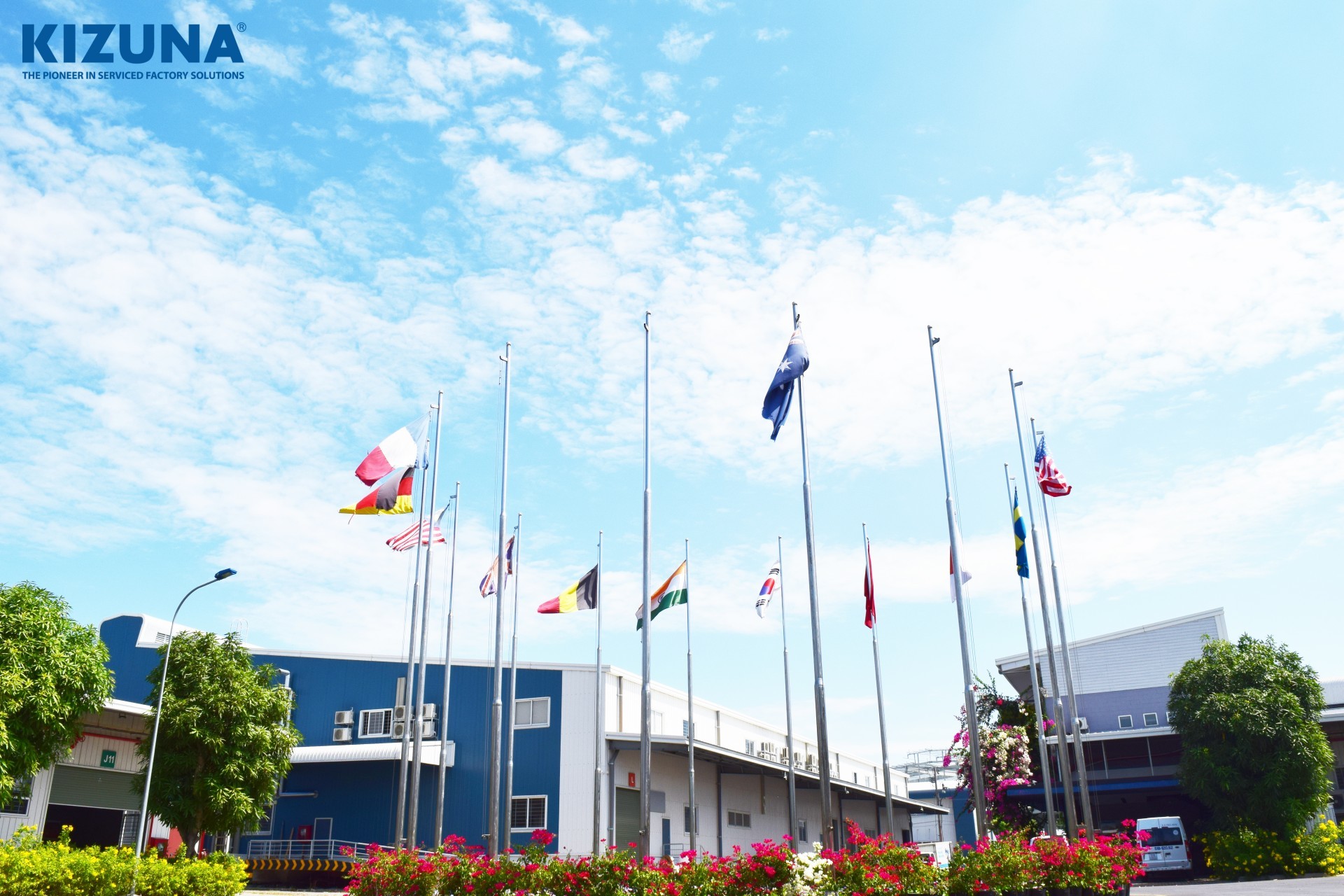 A high demand of renting a medium sized factory from large foreign enterprises
CBRE, a global real estate consultancy and management group, reported that "The market for ready-built factories in Vietnam is very active." CBRE has received a wide variety of rental inquiries from their customers. However, the most common area required is from 500m2 factory to 1000m2 factory. That said, the trend of renting small size factories is significantly increasing.
3 reasons to choose medium sized factory to start business
1. Reduce initial investment costs
Establishing, maintaining and developing enterprises in the right direction is not easy at all. Moreover, many small and medium enterprises are currently facing difficulties in capital. Meanwhile, the construction of factories is almost a prerequisite. Therefore, renting a small or medium sized factory is an appropriate option. According to many enterprises, renting a ready-built medium factory helps them reduce initial costs up to 20% - 30%.
2. Limit risks
Newly established enterprises often do not have a specific development plan to execute; therefore, they define this as a testing phase before going into production. As a result, it is risky if they spend a huge amount of capital to rent a land to build solid factories. Hence, investing in a warehouse for rent near HCMC will help them minimize risks at their beginning stage. Besides, when their business is stable with enough resources, the expansion of the factory is absolutely not difficult.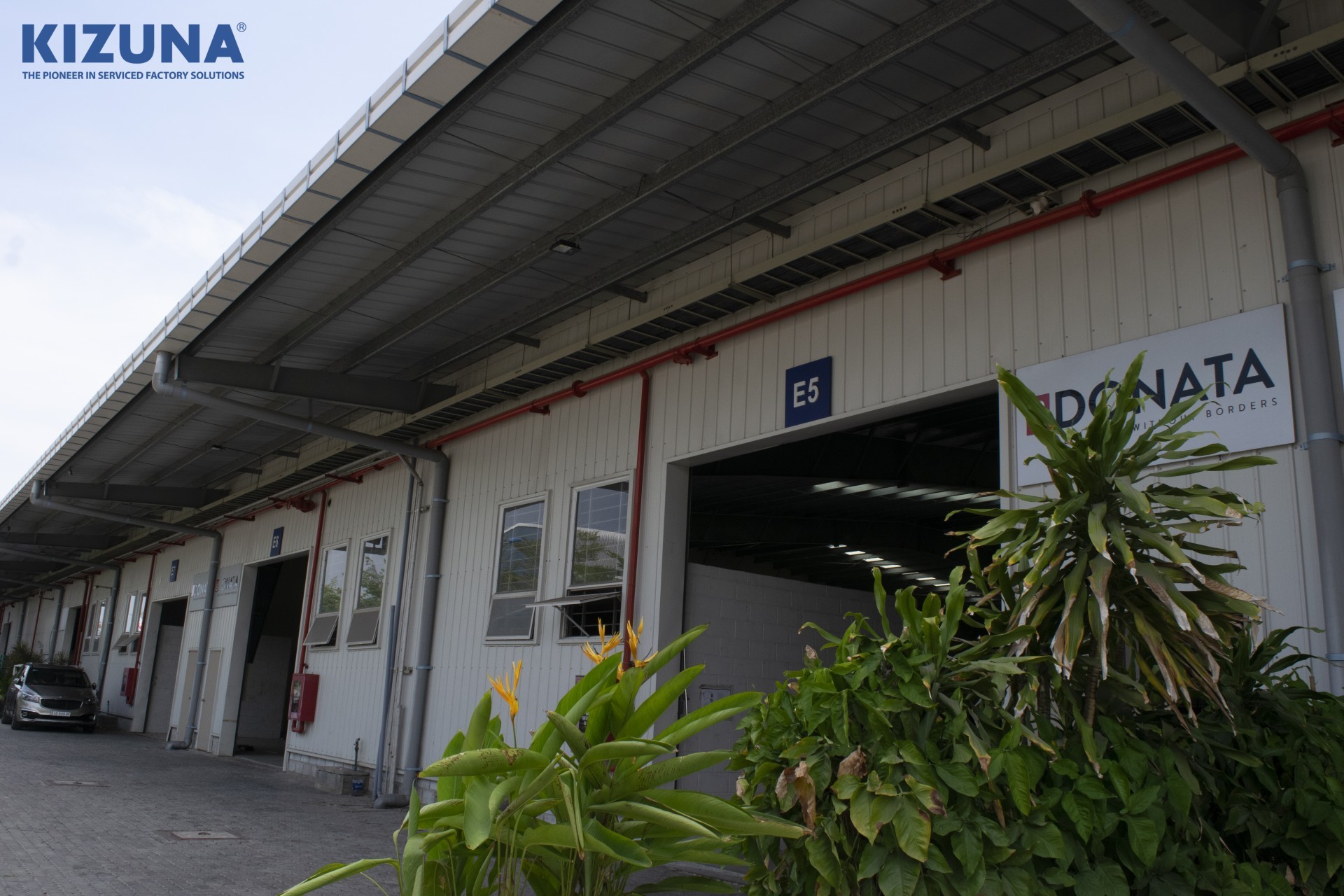 Do enterprises need to rent a medium sized factory?
3. Saving time and quickly going into operation
In fact, building a factory usually consumes a lot of time. It requires many steps from choosing a location, renting a land, obtaining a construction permit, drawing design, etc. If this process goes smoothly, it normally takes one or two years or even longer to complete. If so, the investment process will also be scheduled for a longer time. Therefore, a ready-built medium sized factory for rent is an effective solution and also a cost saving factory in large industrial parks in vietnam. It only takes a few months for enterprises to prepare for official operations.
KIZUNA is the pioneer in the serviced factory solution in Vietnam, providing a wide variety of workshops for rent. Below are advantages of renting workshops with KIZUNA that our customer prefer:
- Strategic locations: Long An - nears HCMC, harbors, airport, Phu My Hung residential zone
- Optimal architecture: Variety scales from 250m2 to 80,000m2 with clear views and modern canopy system
- Infrastructure system and utilities of Factory Zones are all synchronized: clean, green area, water system, three-faces electricity power, canteen and 24/7 security
- Ecosystem provides more than 50 services
- Our staffs can assist in all languages
- Easy in - Easy out: fast operation, can liquidate before the end of the contract, without losing deposits.
As a business owner, you should understand all the important and essential requirements of a workshop for rent. We hope with the given information above, you will have an appropriate view and choice to select the most optimal option for your business. Lets contact Kizuna for more consultancy.
Efficient production with Kizuna workshop rental planning!
Readmore: small factory, factory leasing, electronic factory, manufacturing factory, vietnam industrial zone, fabric factory, factory for lease, factory for rent in vietnam, factory space for rent, investing vietnam, pharmaceutical factory, warehouse vietnam, cosmetics factory, industrial space for rent, production factory, industrial factory, vietnam apparel industry, quality factory, medical device factory, electronics manufacturing, factory for rent, new factory in vietnam, medical equipment factory, 1000m2 factory for rent