News
Rent A Big Factory in Vietnam: Should or Should Not?
An optimal factory is usually a choice for enterprises when it comes to renting. However, renting a big factory or small factory? Kizuna has a lot of factories for rent from small factory, big factory to ready-built workshop for rent for the enterprises to choose.
Is it compulsory for enterprises to rent a big factory?
1/ Renting a diverse scale factory is not considered an optimal solution compared to big factory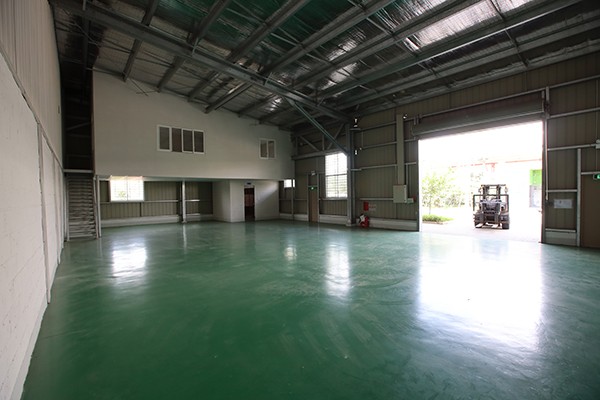 The big factory solves the disadvantages of the diverse scale factory
Nowadays, ready-built factory is an extremely appropriate solution for businesses. However, enterprises hiring the diverse scale factory may not a good choice. Because, enterprise have to spend a lot of costs to adjust its structure. There are a lot of the diverse scale factory where the structures do not entirely meet the production lines. Therefore, adjustment has become frequent.
The big factory accordingly appear as a way to overcome the disadvantages of the diverse scale factory. The areas of big factory are both flexible and easy to change technical architectures.
2/ The diverse big factory is a new tendency for enterprises
The practical benefits which a diverse big factory for lease bring are making this kind of factory become the optimal solution for each enterprise. Whether it is a small or medium business, even a big factory, it is still appropriate to use multi-area big factory. Moreover, this type of workshop for rent also helps enterprises reduce lots of costs. From construction costs, the initial investment costs to transportation and interior installation fees are all saved at the highest level.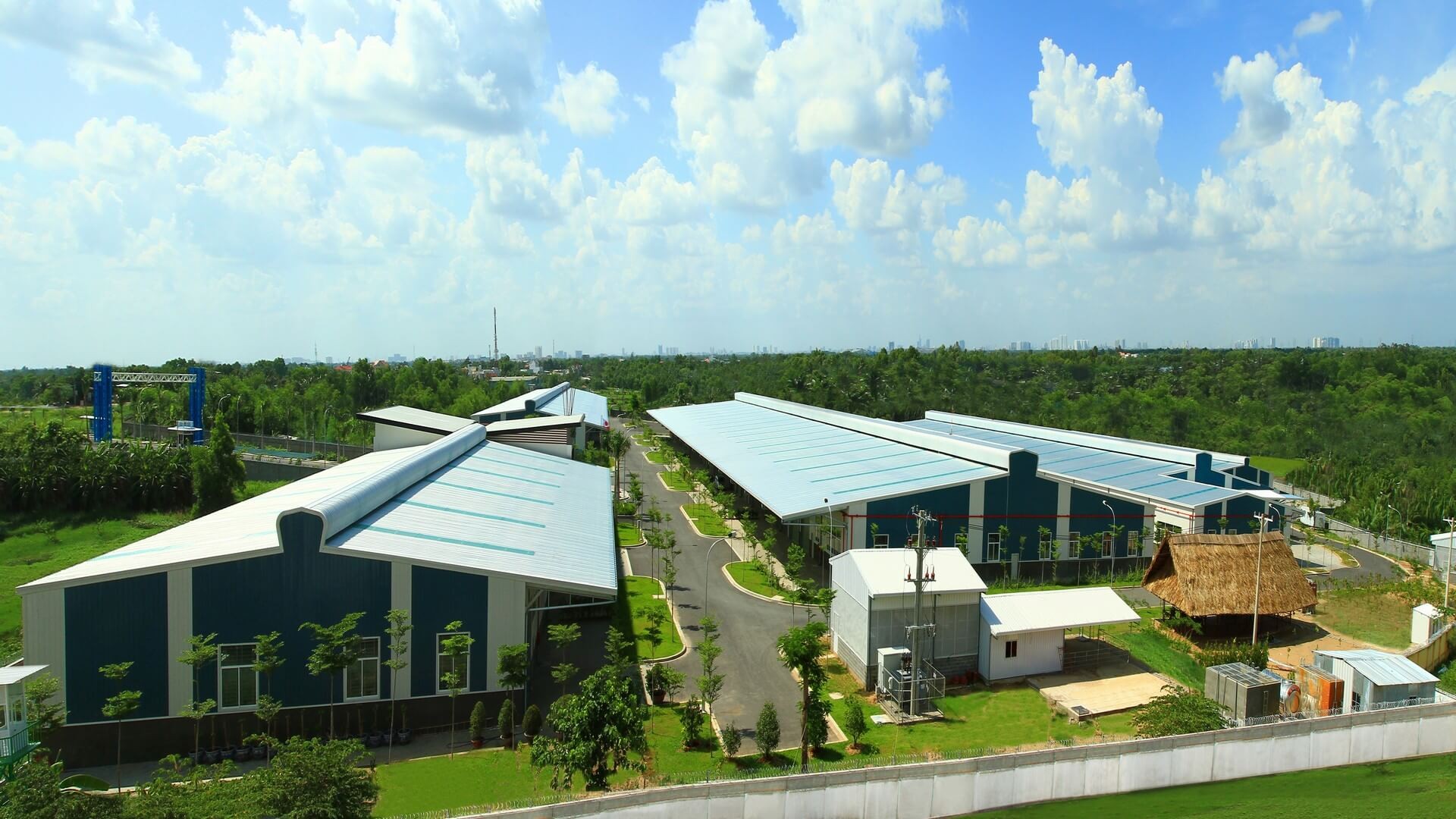 The diverse big factory is a new tendency for enterprises
The zone of multi-are big factory has helped enterprises save costs to increase financial potential or set up risk standby items. Businesses don't need to expand or redesign the factory. However, the problem that many business managers are concerned about is not able to find any reputable factory providers that have reasonable rental costs. Therefore, Kizuna hope bring the serviced big factory for rent with the high quality for the enterprise.
Kizuna provides ready serviced factory for rent from 250m2 to 80000m2 for SMEs in Long An, Vietnam
Kizuna's factory for lease is located in strategic location in Vietnam
Located in the southern economic center-point area, Kizuna has developed the three serviced big factory for rent with a total area of over 100,000 m2. In particular, there are various sizes fromsmall factory with 250m2, 1000m2 factory for rent, to large size factory with 80000m2. With this position, Kizuna is the most perfect choice for businesses, especially for manufacturing enterprises in the supporting industry.
Kizuna's factories for rent offer two options for enterprise, which are high quality factory and factory space for lease with a cost-saving rental price. In addition, Kizuna also has some attractive support services such as supporting for the registering of legal licenses, posting of household recruitment information, and language support staff, etc. Therefore, the serviced big factory for rent with the high quality of Kizuan always receive the high evaluation of the enterprise.
Kizuna's serviced big factory for rent is optimal for production
In fact, in Vietnam, there are not many agencies providing diverse big factory for rent services that satisfy the high requirements of enterprises. In the process of manufacturing, businesses in industrial fields with modern machinery systems need high-quality workshop conditions. Besides, enterprises that produce and process food also have a large number of human resources, so the factories play a critical role in the quality of employees' work. Being well-informed of that requirement, Kizuna JV Joint Stock Company has been trying its best to meet the highest demands of enterprises.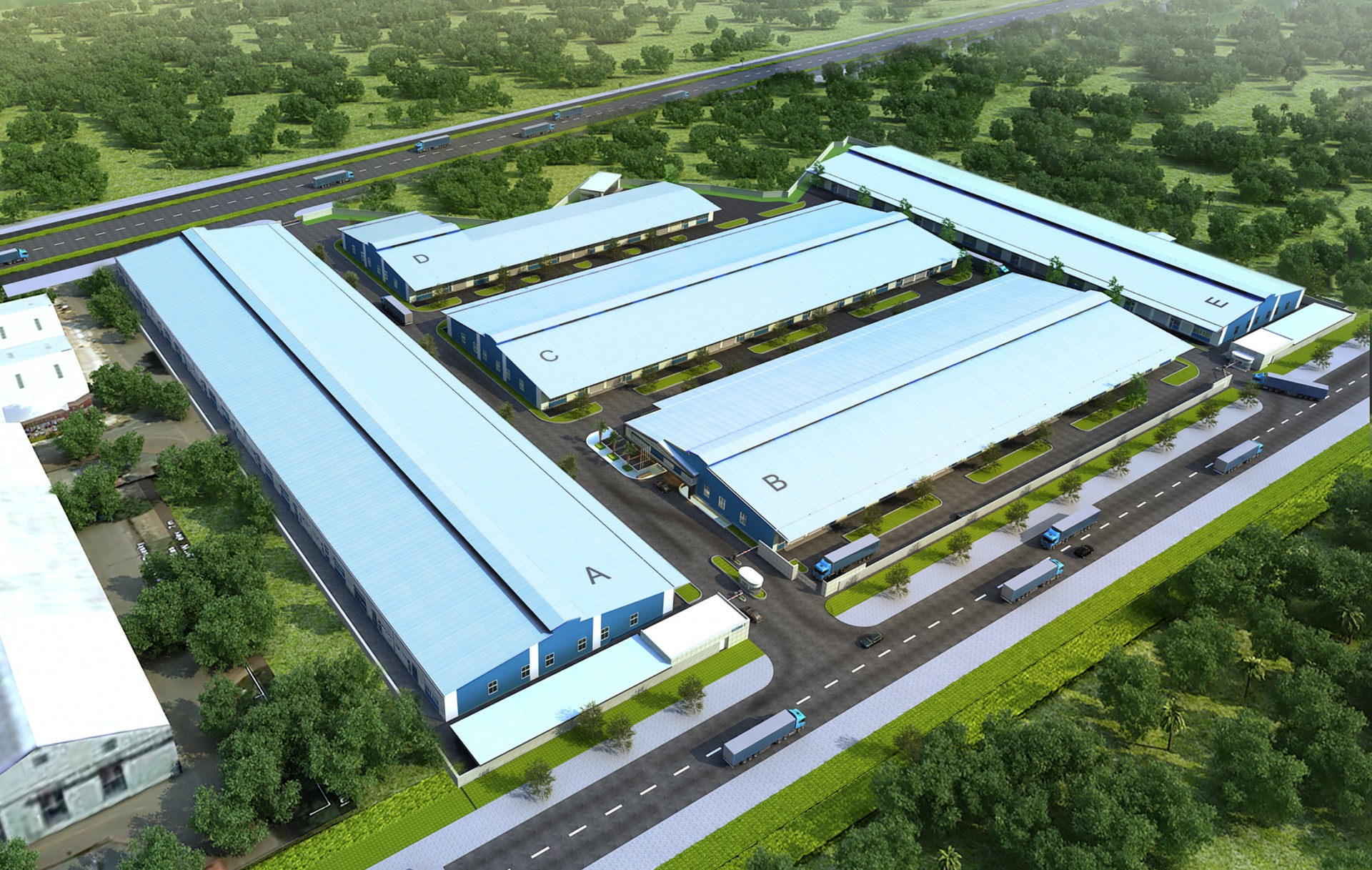 Kizuna - a solid symbiotic partner with the serviced big factory for rent for enterprises
Kizuna is the one of company provide the serviced big factory for rent with the high quality and eith the guideline of working "Efficiency - Cooperation - Commitment - Customer is the center" Kizuna always accompanies customers during the process of bringing enterprises into stable manufacturing.
Read more: small workshop, electronic factory, manufacturing factory, industrial zone in vietnam, fabric factory, factory for lease, factory in vietnam, Industrial factory design, investing vietnam, new factory in vietnam, cosmetics factory, pharmaceutical factory, industrial space for rent, large workshop, production factory, industrial factory, medical equipment factory, vietnam apparel industry, warehouse vietnam, electronics manufacturing