News
The ready-built factory: New investment trend in production
The demand for renting ready-built factory is becoming vibrant and bustling recently. Is it a solution to create business advantages for enterprises? If you are vague about this tendency of a ready-built factory for rent, read the below article now.
The ready-built factory: New investment trend in production
1/ The tendency of renting ready-built factory is marching in the van of the present industry.
Expanding the production scale is always the development goal of every enterprise. However, factory expansion always accompanies many risks. Therefore, it has created a premise for the development of a factory for rent. This is a marvelous opportunity for enterprises to get good-qualified services. Simultaneously, ready-built factory providers also have a lot of favorable development chances. That is a golden occasion for young businesses to try their best.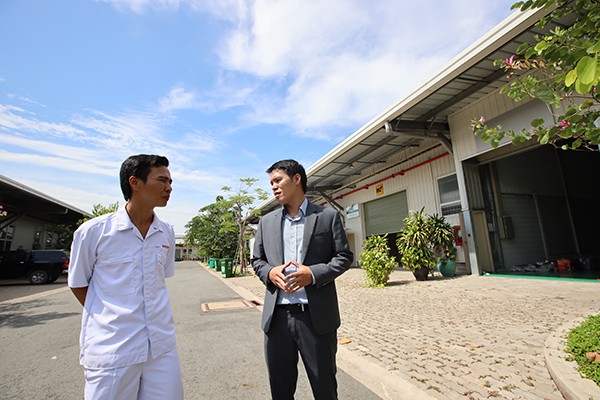 Renting a ready-built factory is a smart way for enterprises
1.1/ Renting ready-built factory helps enterprises immediately enter the market
There are not many factory in Vietnam providers having good-qualified services, including ready-built factory. Because the nature of this business needs an enormous capital. Besides, it takes much time to recover capital and profit. That is the obstacle to prevent the investors from choosing this field. Currently, the trend and demand are gradually focusing on ready-built factory. It opens up many opportunities for enterprises for long-term capital recovery. By grasping this advantage, rental units are constantly changing models and diverse scale factories.
Businesses providing ready-built factory for rent continually renew and expand factories to retain customers. Since then, enterprises will have more choices about rental factories. Currently, the models and designs of ready-built factories are very diverse. Each type has different advantages and disadvantages. Enterprises should rely on their own industry characteristics to make a sensible decision. You can choose price of factory for rent in long an or near hcmc in large industrial parks in vietnam by Kizuna.
Not only outstanding about the factory models, including ready-built factory but also scoring by the reasonable price of factories for rent. Renting workshops will help businesses immediately take part in production without wasting much time. Building a factory is basically a long process of planning and performance. Even if choosing an improper location, it will be difficult for enterprises to develop. Enterprises must spend time on finding out new locations and taking stock of the old ones. Ready-built factory will be a smart choice.
1.2/ Adjust and change the business orientation with ready-built factory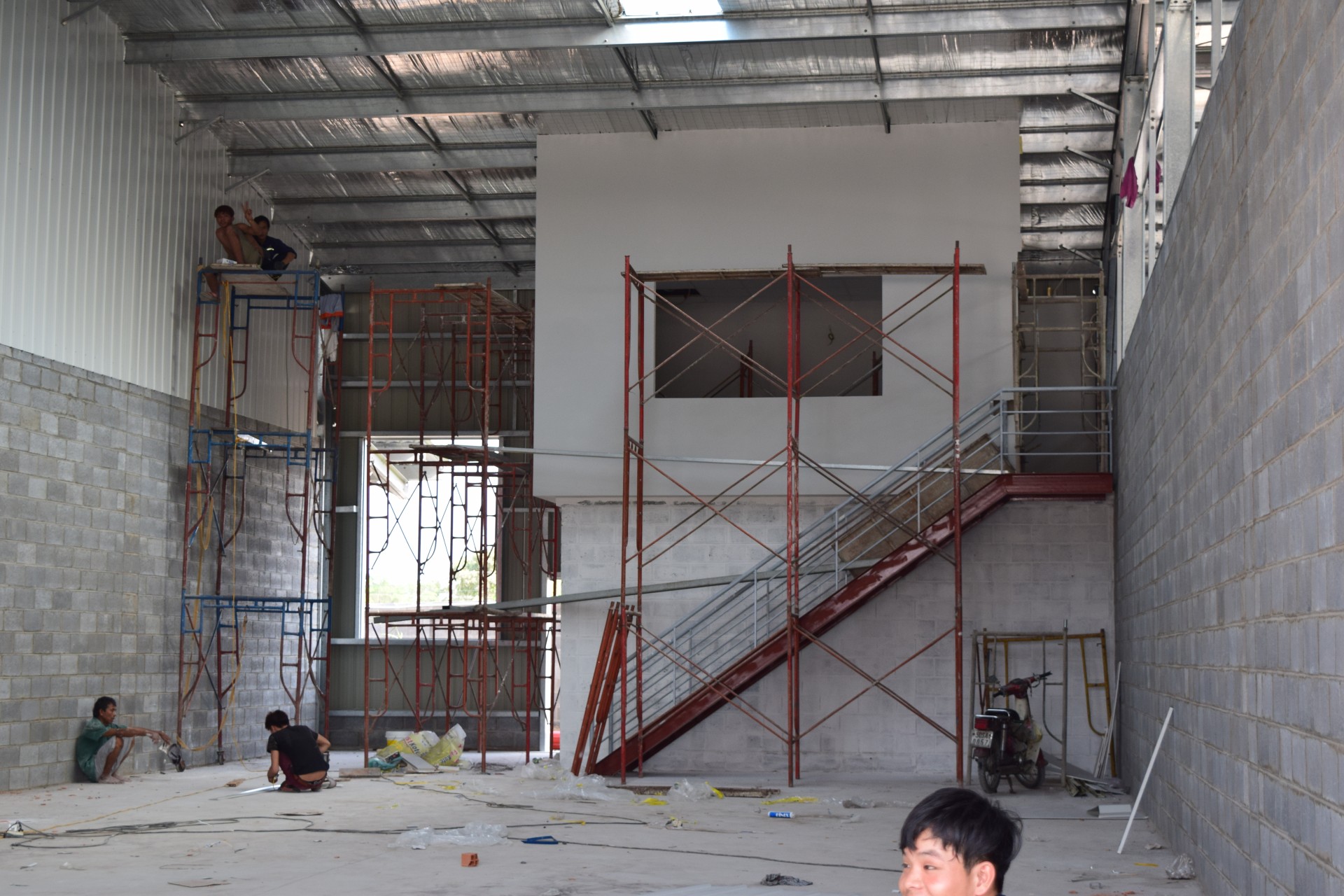 Foreign enterprises tend to choose ready-built factory when entering VN market
Construction investment is absolutely a field of good profit, becomes both opportunities and challenges for each investor. Compared to ready-built factory, the factory construction is considered "a double-edged sword". If choosing the locations to build factories correctly, it will bring a lot of advantages for the businesses. Since then, enterprises will create a competitive position in the market. However, if enterprises do not appreciate the market, the construction will cause bad results. At that time, ready-built factory (cost saving factory) will be your choice.
Enterprises when choosing a ready-built factory for rent will have time to learn about the local market, especially for foreign enterprises. When businesses assess the market at its true worth, they can invest in building a quality factory to produce and develop stably.
Enterprises should choose a rental ready-built factory service that can freely change the production scale when necessary. Whenever contacting the factory provider, businesses will receive a suitable design immediately. Enterprises will be able to increase the area to produce or save rental costs with small factories.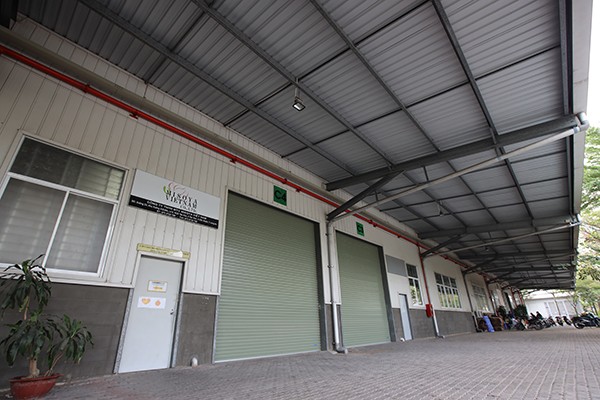 Enterprises can start to produce when getting a ready-built factory
2/ Kizuna leases ready-built factory to create an efficient and firm production environment
So it is essential to choose a service provider, speacially ready-built factory. When it comes to the manufacturing industry, the center is in the South. In this area, Kizuna factories have had their positions and reputations in the eyes of customers with many good-qualified services and discounts. Especially when renting a ready-built factory of Kizuna JV Joint Stock Company, you will be able to expand and renew with the saving costs made by us.
2.1 / Ready-built factory offered by Kizuna
Kizuna is the place offering a lot of ready-built factory from cheap factory, new-built factory to hight quality workshop for rent for the enterprises' choice.
2.1.1/ Ready-built factory by types
There are many types of factories for businesses that Kizuna offers such as factory for rent near ho chi minh small factory, small size factory, medium factory, medium size factory, big factory, large factory, large size factory, factory for lease, industrial factory, industrial area factory, smart factory, standard factory, professional factory, new built factory, ready built factory, cost saving factory, diverse scale factory, storage factory, quality factory, factory has crane, cheap factory rental, factory for rent near HCMC, factory in industrial zone, food factory, food producing factory for rent, furniture factory, packaging factory, factory for mechanical engineering for rent, And besides factory, Kizuna also offerers small workshop, small workshop for rent, small workshop for rent near HCMC, medium workshop, medium size workshop for rent in Long An, large workshop, ready built workshop for rent, high quality workshop for rent, serviced workshop for rent, serviced workshop for rent near HCMC, workshop for rent in industrial park, small warehouse, small size warehouse for rent, small ​​warehouse for lease in Long An, medium warehouse, large warehouse, warehouse to rent, warehouse for lease, warehouse rental, good quality warehouse for rent in Long An, warehouse for rent near HCMC, warehouse near Ho Chi Minh. with price of warehouse for rent.
2.1.2/ Ready-built factoryby sizes
In tern of size, Kizuna provides factories for rent such as: 300m2 factory, 2000m2 factory, 500m2 factory for rent, 1000m2 factory for rent, 5000m2 factory, 100m2 factory for rent in Long An, and other sizes in different forms: 100m2 warehouse rental, 1000m2 workshop for rent near HCMC for the enterprises' choice.
Besides, modern facility in ready-built factory, Kizuna also provides free support services to save time for customers. These are legal services, accounting, human resources, rental forklift trucks, etc. All to create a favorable start for renters with their ready-built factory.
Kizuna JV Joint Stock Company with many years of experience in the field of providing industrial zone rental workshops, including ready-built factory is so confident to give enterprises useful consultants. Being well-informed about the Southern factory market, we will provide your companies with high-quality services at a sensible price. Simultaneously, we are always ready to give businesses advice about all the ready-built factory for rent problems.