News
7 manufacturing business ideas fitting small workshop
In the current economic status, renting small workshop is prioritized by enterprises. With small workshop, it is easy for enterprises to invest in business with not too big capital. It not only saves costs but also facilitates investment and development in the best way. So which are manufacturing business ideas fitting small workshop in Vietnam?
7 manufacturing business ideas fitting small workshop
1/ Manufacturing aluminium doors with small workshop
When talking about manufacturing business ideas with small scale, it would be a mistake if aluminium production is not mentioned. Manufacturing aluminium doors is one of the industries of light industry. Year 2018 marked a remarkable development of Vietnam's aluminium door industry. Specifically, the price of aluminium has increased by 36%, from US $ 2,268 / ton to US $ 3,084 / ton by the end of 2018. It is especially profiles aluminium products with an amplitude of increasing of 8-10%. Domestic aluminium market increased sharply due to environmental protection policies. Illegal aluminium supplies from China have been cut and closed. It creates premises for the development of domestic enterprises. This is also an industry that enterprises can choose to do business with small workshop.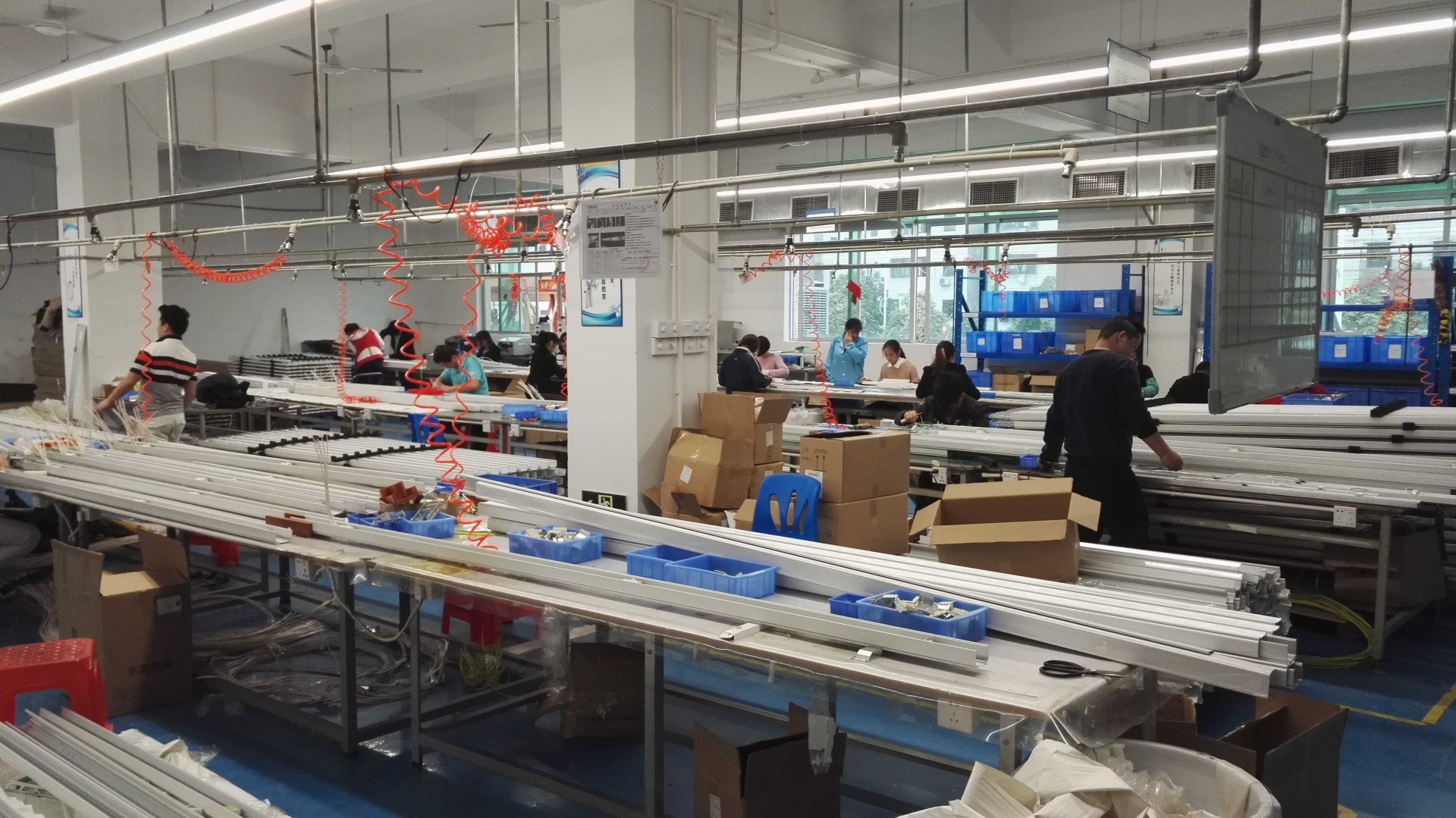 2/The hanger production industry fitting small workshop
Hanger is one of the essential items of the garment industry. This product is indispensable in any household, organization or enterprise. Hanger production will be a good manufacturing business idea for new enterprises. As the process of payback is quite fast, enterprises only need low investment capital to be enough to start operation. At the same time, the hanger is a simple product, a small workshop is enough to run business. At the beginning of production, there are many risks and sometimes wrong directions. Therefore, investors can choose small workshop for rent to save costs. Currently, there are small workshop for rent near HCMC with diverse areas. Workshop scales from 100m2 to 10,000m2 helps enterprises have more choices.
3/ Carton boxes manufacturing industry fitting small workshop
The carton boxed market has been around for a long time but it has not yet had a great development. In the past few years, this market has experienced very strong changes. Specifically, the demand for carton use increased from 20% to 30% compared to the past. This achievement is due to the development of e-commerce in Vietnam. At the same time, there is the presence of growth speed as "rushing" of online shopping. These things have made the demand for good transportation increase dramatically. Consequently, the carton manufacturing market is also more active. As a result, the demand for finding packaging factory for rent has increased accordingly.
4/ Laundry detergent production industry fitting small workshop
The process to form a complete laundry detergent product is very simple. When enterprises choose this form of business, they will only need to pay attention to the process of making finished products. On the other hand, enterprises also do not need to invest in large workshop or large warehouse. The challenge of this industry is that enterprises will have to compete with the "Big" in the industry. Typical brands are such as Omo, Tide, Surf, ect,. This is both an opportunity and a challenge to motivate the development for enterprises.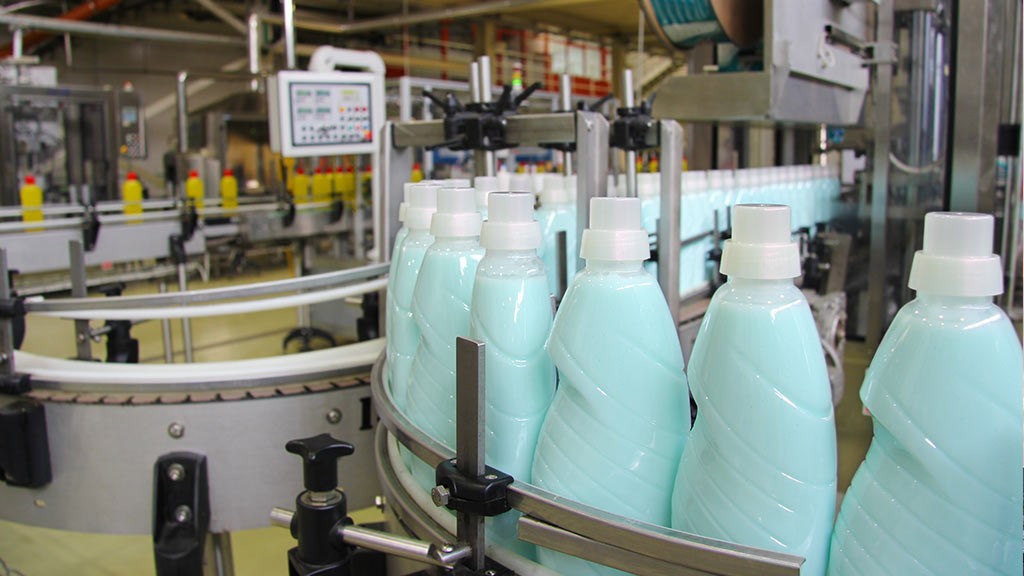 5/ Garment - clothing industry fitting small workshop
Garment production is one of the fast profit-producing models. Enterprises only need to rent a small workshop to be able to start operation. However, enterprises will have to find competitive market segment suitable to the product. Currently, the government is implementing an open-door policy for enterprises. This provides opportunities to approach orders from member countries. This is an advantage that domestic enterprises need to seize to bring products to international market.
6/ Plastic products industry fitting small workshop
In Vietnam, plastic products are very popular because of their low price. Products such as glass, bowls, cups, buckets, ... are essential products for life needs. The advantage of the industry is low capital investment, low labor cost and a small factory. Currently, self-produced plastic materials account for 70% of the market. Plastic industry is considered a supporting industry for countless other industries.
7/ Footwear industry fitting small workshop
Any individual or enterprise can start a business with this industry. Model of producing rubber footwear is also focused on investors. You can do business at your home. Or you can rent a footwear factory to save production costs. This consumer product is quite popular at home, office, etc,. In fact, the need of using footwear is an essential need of every human being. Moreover, the footwear market is currently developing extremely smoothly. Even enterprises also have to face the situation of insufficient supply of demand. So this is an industry that is considered to be worth for doing business with small workshops.
8/ Small workshop offered by Kizuna
Workshops offered by Kizuna not only give the best quality standards but also are diverse in choices.
8.1/ Small workshop by types
There are many types of workshops that Kizuna offers such as small workshop, small workshop for rent, small workshop for rent near HCMC, medium workshop, medium size workshop for rent in Long An, large workshop, ready built workshop for rent, high quality workshop for rent, serviced workshop for rent, serviced workshop for rent near HCMC, workshop for rent in industrial park,
8.1.1/ Other types beside small workshop
And besides workshops, Kizuna also offerers small warehouse, small size warehouse for rent, small ​​warehouse for lease in Long An, medium warehouse, large warehouse, warehouse to rent, warehouse for lease, warehouse rental, good quality warehouse for rent in Long An, warehouse for rent near HCMC, warehouse near Ho Chi Minh. small factory, small size factory, medium factory, medium size factory, big factory, large factory, large size factory, factory for lease, industrial factory, industrial area factory, smart factory, standard factory, professional factory, new built factory, ready built factory, cost saving factory, diverse scale factory, storage factory, quality factory, factory has crane, cheap factory rental, factory for rent near HCMC, factory in industrial zone, food factory, food producing factory for rent, furniture factory, packaging factory, factory for mechanical engineering for rent,
8.2/ Small workshop by sizes
In tern of size, Kizuna provides workshops such as: 1000m2 workshop for rent near HCMC and other sizes in different forms: 100m2 warehouse rentals, 300m2 factory, 2000m2 factory, 500m2 factory for rent, 1000m2 factory for rent, 5000m2 factory, 100m2 factory for rent in Long An, for the enterprises' choice.
Above are 7 business ideas that fit the small workshop. The manufacturing industry of enterprises can take advantage to develop. The above business ideas all require little capital and capacity. Depending on the business idea, small size factory is selected accordingly.