News
4 most basic ideas about small size factory models for you
Recently, building factories for lease has become a new business trend which helps to solve difficulties in land lease of domestic and foreign enterprises. Depending on the scale of production, enterprises might select the corresponding leased factory area. Currently, small size factory models are a popular choice for investors.
Basis for classifying factory types
Regardless of the small size factory or large factory or factory for rent near hcmc ,factory designers will base on the use and production needs of the investors to work out 3 types of factory designs as follows:
-Factory design by construction materials
-Factory design by purposes of use
-Design by the height of the factory
The investors will then select suitable factory models for their companies based on that.
4 most popular ideas about small size factory models today
Factory model with walls and insulating sheet metal roofs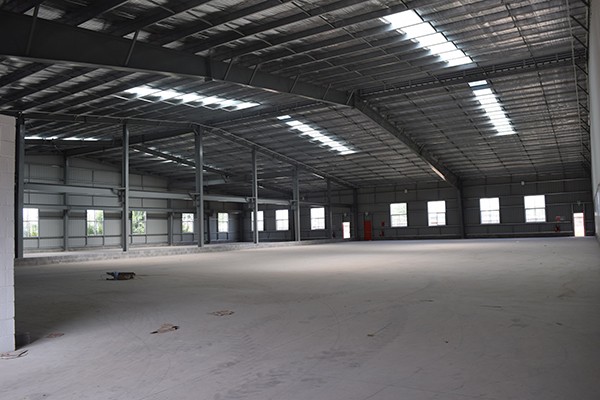 Many investors prefer this small size factory model which consists of insulated sheet metal roof and concrete walls. The next plus point is that the factory has a height of about 3.5m which creates a sense of both ventilation and solidity. In addition, its sheet metal roof reduces the hot temperature when entering the factory. The above-mentioned factors enable to reduce the wear and tear of the buildings in this factory model.
Small size factory model with steel frame and sheet metal roof
This is a small size factory model that uses sheet metal for both roofs and walls. Therefore, the whole factory looks tight with little overall ventilation. However, many enterprises choose this model for their material storage or machinery installation warehouse (big or small warehouse). The outstanding advantage of this model includes low cost and short construction time. Additionally, this model limits noise and heat from outside. In particular, this is a diverse scale factory which enables enterprises to change the design easily and conveniently.
Small size factory model with high steel frames and roof monitor
This model of factory in Vietnam is built with relatively high walls. Roof monitors are installed in sheet metal roof. This brings back a commodious and airy working space. Its disadvantages are long construction time and expensive costs. However, it has some advantages in fire protection and production. Its roof monitors make the factory always airy without being moldy. Furthermore, investors can also reduce the cost of installing an internal exhaust fan system.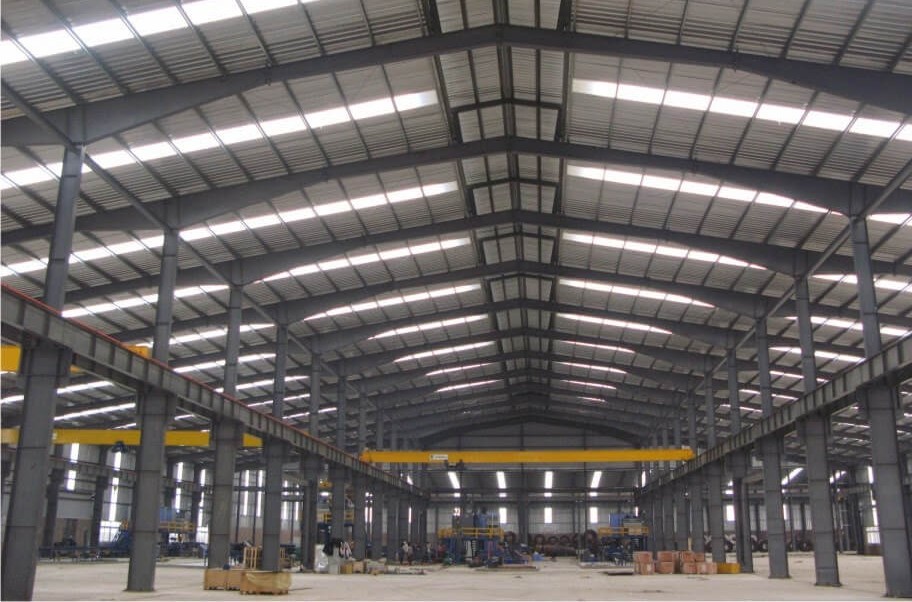 Small size factory model with reinforced concrete walls and many windows
This type of factory is completely different. The above-mentioned factories have sheet metal walls or sheet metal and concrete walls. This small size factory model only has concrete walls. Despite being appreciated for its solidity, its space is quite confined. This requires the factory to be designed with many windows for ventilation for solid and effective production space. Consequently, this factory model is rated the best in the above-mentioned factory models.
Thus, enterprises can choose suitable factory models for their needs. The idea of small size factory models will help enterprises to solve this important difficulty to focus on economic development in large industrial parks in vietnam. And consider large size factory, factory for rent near ho chi minh or price of factory for rent in long an, large workshop (small workshop) (warehouse rental) or warehouse for rent, warehouse for rent near hcmc (warehouse for lease) (warehouse near ho chi minh),serviced workshop for rent by Kizuna with efficient designs and location.