News
How does smart factory impact the manufacturing industry?
In the age where machinery and artificial intelligence develop, it is necessary to work towards a modern, smart factory that serves people. Thanks to the application of technology, the production process becomes much more convenient and faster. This is also the reason why the industrial zones have gradually transformed themselves, developed according to the model of smart industrial zones. So what is a smart factory? How does it impact the manufacturing in Vietnam?
What is smart factory?
This term is becoming more popular with enterprises, IPs and EPZs. The smart factory is where technology equipment and machines are used. It is accompanied by the ability to automate and optimize the entire production stage. Thereby, it helps improve and enhance the benefits that the manufacturing enterprises achieve. The smart factory has a lot of from small factory, big factory to ready-built workshop for rent for the enterprises' choice.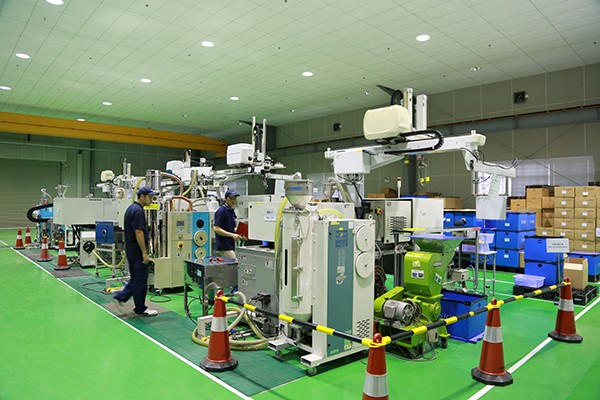 The model of smart factory
However, the core value of the smart factory lies not only in machines and automation. The core value of a smart factory lies in the combination of advanced manufacturing technology, communication information and the potential for integration of the entire supply chain. In which all the different production departments are connected via IoT (Internet of Thing) technology or advanced integrated circuits. This will allow enterprises to easily control the entire production process.
How does smart factory impact the manufacturing industry?
As smart factory appear more and more, people will have to change their roles. Specifically, the impacts of smart production factory on people are:
1/ Improving the quality of human resources with smart factory
Workers in the smart factory will have to learn more about machines. Instead of manually working hard, people will play a higher role. The reason is because the machine takes all the repetitive and heavy work.
2/ Solve the problem of manpower shortage with smart factory
It helps overcome the shortage of manpower in many factories today. The development of smart factory does not really make workers lose their jobs. As more and more growing of smart factory, the amount of supporting work for the factory model increases. Therefore, jobs for workers are created, it does not reduce the number of workers.
3/ Ensure the safety for workers with smart factory
All work including dangerous work is done by machines. This will ensure the safety for workers in the factory.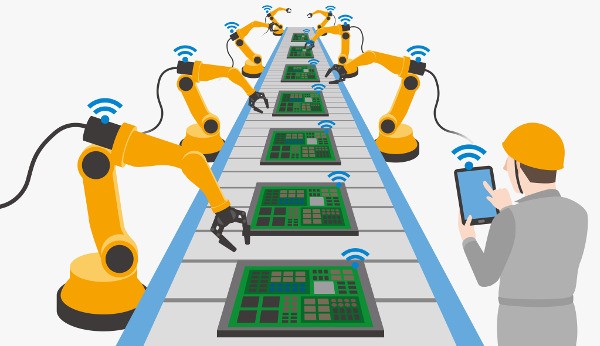 Ensure the safety for workers with smart factory
4/ Improve product quality with smart factory
Minimize the errors and defect products. Create products whose quality is superior to using workers. Therefore, it helps reduce product price and create competitive advantages for enterprises.
5/ Solving employment problems with smart factory
Create new industries supporting smart factory. The control of machinery in the smart factory is the same, helping workers to transfer jobs easily.
With the above factors, smart factory will be a production model that receives a lot of attention from domestic and foreign enterprises. This is considered a model of the future to help improve productivity but still bring high working efficiency.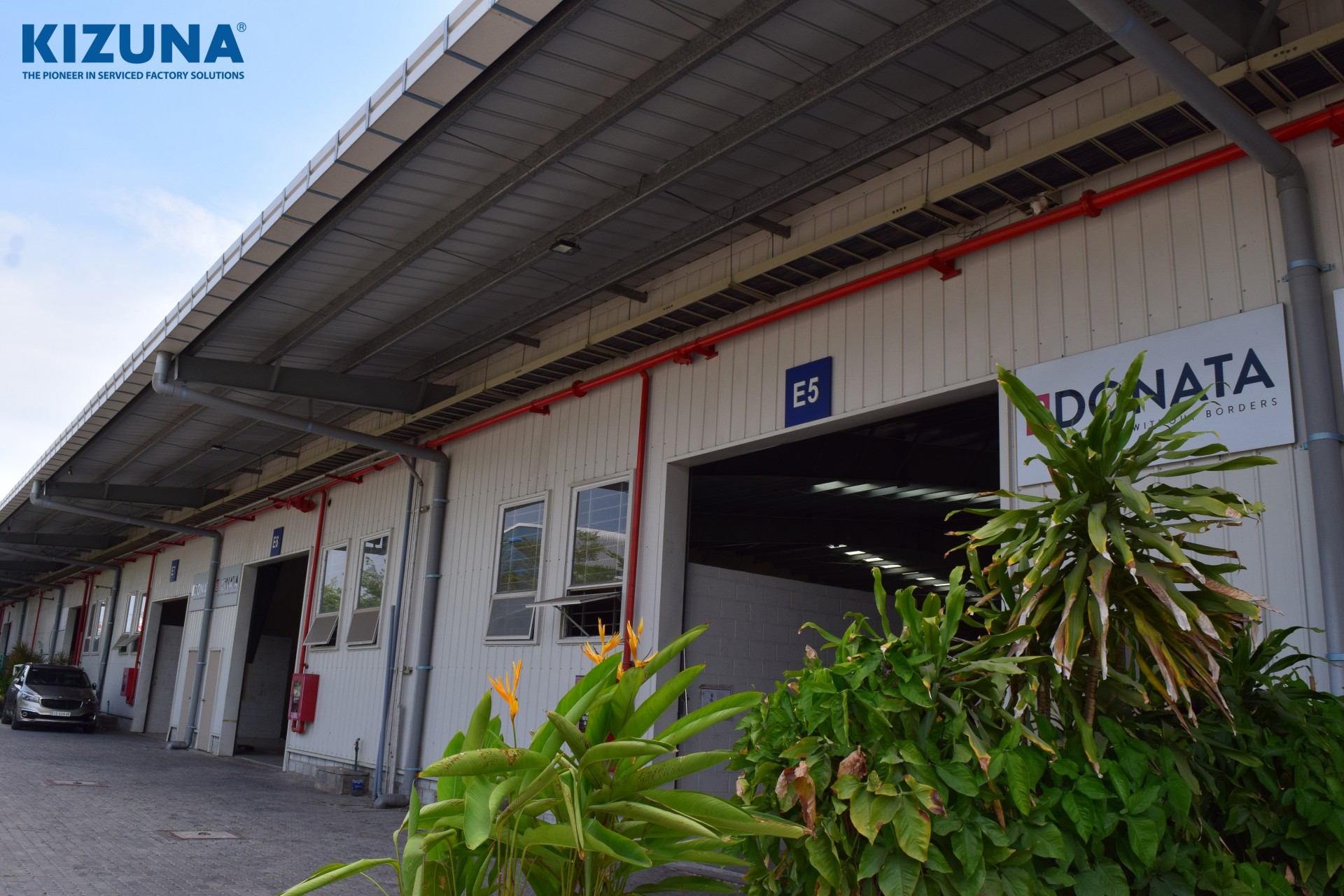 How do you find a smart manufacturing factory in Vietnam?
Among big industrial zones in Vietnam, Ho Chi Minh City has the most high quality industrial parks. Thanks to good transportation system, rich labour resource and low living cost, more and more foreign manufacturers choose HCMC to rent a new factory in Vietnam to enter the market. Here, enterprises can find many factories for rent that will meet the requirement of there industry such as garment, textile, cosmestic, pharmaceutical, food and beverage,...
You can find a suitable Vietnam factory by directly contacting a factory for rent agency such as Kizuna - The pioneer in Serviced Factory solution. Besides, you can hire a sourcing agency in Vietnam such as batdongsan.com, with local experience and wide connections, they will help you to find a high quality manufacturing factory in a short time.
Setting up a smart factory with Kizuna - High quality ready factory for lease which is optimal for manufacturing
Kizuna offers a wide range of quality ready-built factories which meet the standards of "clean and green" working environment and are chosen by more and more enterprises. When choosing a manufacturing factory for rent of Kizuna, enterprises are offered many benefits, such as:
- Strategic location: The factories are located in Long An province, which shares borders with HCMC and is near Cat Lai Port (26 km), Tan Son Nhat International Airport (24 km), Phu My Hung residential area (16 km). Besides, factories for rent offered by Kizuna are also located by the important national roads such as: 1A, 50 and Long Thanh - Ben Tre highway.
- Optimal factory architecture: Kizuna offers factories for rent with a wide range of areas: from 250 m2 factory for rent and 1000 m2 factory for rent to 80.000m2 factory for rent.
- Service factory with good ventilation and convenient 4-meter long roofs.
- Uniform technical infrastructure which is green, clean and fully equipped with water, electricity (3 sources of electricity), canteen and 24/7 security.
- A highly supportive service ecosystem with staff who are fluent in Japanese/ Korean/ English.
- Convenient, quick and safe Easy in - Easy out policy
- Highly supportive service ecosystem with 50 various services.
Besides the chains of factories, at Kizuna we focus on developing a uniform system of factories with stable architecture, many doors for transporting goods by trucks, separate elevators for goods and staff, and a modern fire detection system, especially for factory space for rent models. Specifically, our blocks O and P are smartly designed to fit with many industries which need to rent a factory such as fabric factory, pharmaceutical factory, food manufacturing factory, etc.
Start your efficient production by planning factory rental with Kizuna
Read more: small factory, medium factory, medium size factory, large factory, factory for lease, industrial factory, electronics manufacturing, professional factory, new built factory, diverse scale factory, electronic factory, quality factory, industrial space for rent, medical device factory, cosmetics factory,