News
How to choose reputable lessor for warehouse lease?
Every enterprise that wants to start investing in production faces many difficulties and challenges. The best and most economical way to expand production is to need warehouse lease. But not every warehouse lessor can make the lessee feel satisfied. So what are the "plus points" of the warehouse lease of lessor to rely on?
How to choose trustworthy and reputable lessor for warehouse lease?
1/ Difficulties to search for a

warehouse lease
When deciding to make a warehouse lease, it is required to consider and ask many questions about the lessor. These especially include the prestige as well as experience of the lessor. Choosing disqualified lessor without experience will result in many risks and limit the development of enterprises. These also cause the enterprises to pay more expenses incurred while using the warehouse lease. Besides, enterprises also have to deal with legal documents about the warehouse lease process. Therefore, it is necessary to carefully forecast possible problems when leasing a warehouse to ensure a steady growth rate without loss.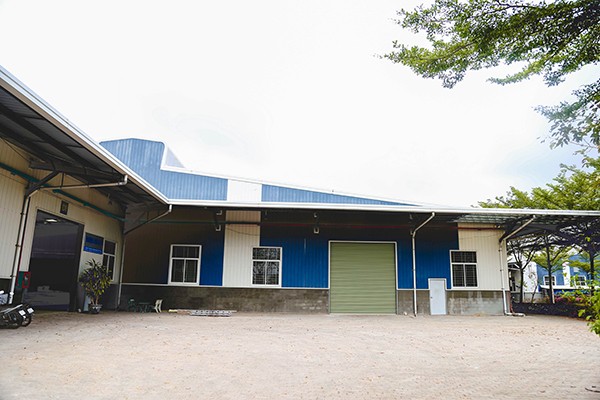 Currently, there is a large number of lessors for warehouse lease. However, the number of warehouse meeting the standards and facilitating the development of enterprises is very small. Most of the current small warehouse lease services give top priority to economic interests of the lessors while ignoring the interests of customers. For example the warehouse lease problems may include degraded infrastructure without maintenance, power and water outages, etc. And a more "bitter" problem is that the legal procedure has not been completed. In the midst of so many warehouse, which is the reliable lessor to facilitate enterprises to develop their production?
2/ Kizuna - premier lessor for warehouse lease in Vietnam
Kizuna is a reliable lessor for warehouse lease for enterprises. Kizuna's warehouse lease service always gives top priority to the interests of enterprises. Kizuna's warehouse will bring enterprises an efficient and solid production environment:
2.1/ Professionalism in construction and design of warehouse lease
All Kizuna'swarehouses have optimal architecture. These criteria include: factory area, campus area, ventilation, electricity, water, fire prevention and fighting systems, etc. All are strictly and scientifically implemented. In addition, preventive measures in case of power and water outages are carefully calculated by Kizuna. This is to help enterprises develop production in the best way.
2.2/ Variety of acreage of warehouse lease
Kizuna offers a variety of warehouses for lease in such a scale that makes it easier for enterprises to choose. The minimum area of a Kizuna's warehouse is 96m2 and the maximum one is 10,000m2. Thanks to that, enterprises can find warehouse suitable for their production forms.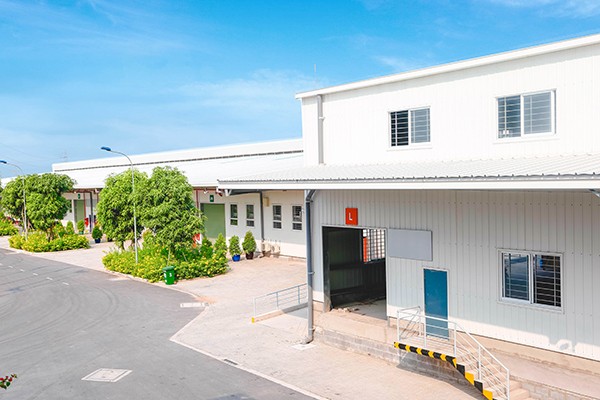 2.3/ Convenient transportation system of warehouse lease
The road system is also among the criteria that Kizuna gives top priority. One advantage of Kizuna's warehouse lease services are being located in the southern key economic region. Moreover, this model can also help to trade through Vietnam's gateway and arterial roads. These include some important roads such as National Highway No. 1A, National Highway No. 50, etc., and the road connecting HCMC - Long An - Tien Giang. Consequently, enterprises can enjoy easy transport to other key economic regions.
2.4/ Strict security system of warehouse lease
Kizuna is equipped with a 24/7 security system. This system includes strict security guards and continuous camera systems. This not only helps enterprises to overcome problems early but also limits regrettable losses.
2.5/ Experienced team of managers and staff of warehouse lease
Any questions related to the warehouses will be enthusiastically consulted by Kizuna staff. This aims to help enterprises solve problems and have the most objective view of such problems.
2.6/ Diverse types and sizes for warehouse lease
2.6.1/ Warehouse lease by types
There are many types of warehouse lease that Kizuna offers such as small warehouse, small size warehouse for rent, small ​​warehouse for lease in Long An, medium warehouse, large warehouse, warehouse to rent, warehouse for lease, warehouse rental, good quality warehouse for rent in Long An, warehouse for rent near HCMC, warehouse near Ho Chi Minh. And besides factory, Kizuna also offerers small factory, small size factory, medium factory, medium size factory, big factory, large factory, large size factory, factory for lease, industrial factory, industrial area factory, smart factory, standard factory, professional factory, new built factory, ready built factory, cost saving factory, diverse scale factory, storage factory, quality factory, factory has crane, cheap factory rental, factory for rent near HCMC, factory in industrial zone, food factory, food producing factory for rent, furniture factory, packaging factory, factory for mechanical engineering for rent, small workshop, small workshop for rent, small workshop for rent near HCMC, medium workshop, medium size workshop for rent in Long An, large workshop, ready built workshop for rent, high quality workshop for rent, serviced workshop for rent, serviced workshop for rent near HCMC, workshop for rent in industrial park,
2.6.2/ Warehouse lease by sizes
In tern of size, Kizuna provides warehouse such as: 100m2 warehouse rentals and other sizes in different forms: 300m2 factory, 2000m2 factory, 500m2 factory for rent, 1000m2 factory for rent, 5000m2 factory, 100m2 factory for rent in Long An, 1000m2 workshop for rent near HCMC for the enterprises' choice.
2.7/ Extremely friendly and professional working environment of warehouse lease
Kizuna will help enterprises to gradually create their competitive advantages due to its warehouse lease. The community and preferential policies from Kizuna are the factors that help enterprises to gain competitiveness.
If you intend to searh for a warehouse lease, then Kizuna will be the preferred choice for you. Cooperate with Kizuna, give us your trust! Kizuna will bring you efficiency and sustainable development.