News
The standards for manufacturing food factory for rent
To be able to put into operation, the processing of food factory needs to meet a lot of strict standards. These standards are needed to ensure safe, quality food outputs for domestic consumption and export. All these standards are clearly specified in TCVN 5603: 2008 on general principles for food hygiene. So how to choose a quality supplier of manufacturing food factory for rent?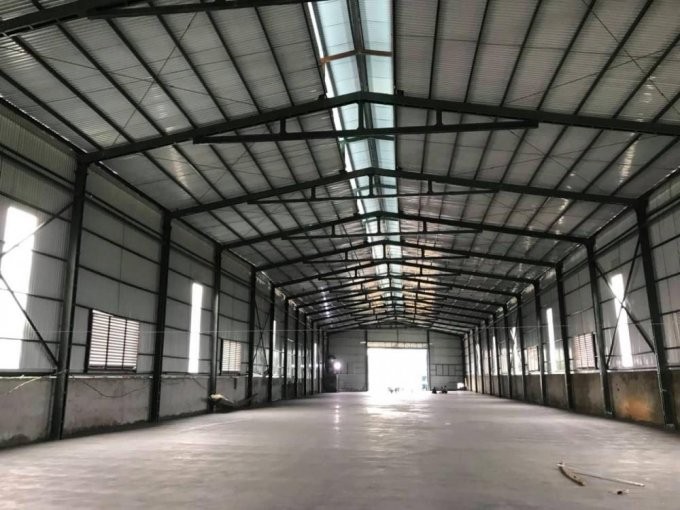 The place for renting a food factory must have be cool and cleaning
4 Criteria for evaluating the quality of the supplier of a manufacturing food factory
1/ The location of the manufacturing food factory
The location is the first standard that food processing enterprises need to keep in mind. This directly affects the quality, hygiene and safety of food. The location or processing of manufacturing food factory must be kept away from:
- Area with polluted environment or industrial activities causing food pollution.
- Flood prone area. Enterprises in food industry can still set up standard food factory in this area if there are effective food factory protection measures.
- Area infested by pests.
- Area where wastes are not effectively removed. The wastes are usually solid or liquid.
In addition, installed equipment must be easy for the maintenance and hygiene work. Thus, it not only creates a green-clean production environment, but also helps increase the life of equipment and machinery.
2/ Design standards and layout for high quality food factory
Assembly structure and design inside the food factory
The construction materials for a manufacturing food factory must be durable, strong, resistant to external impacts, easily cleaned and disinfected. Specifically, the requirements that a standard food factory in Vietnam need to ensure are:
- Materials used for walls and partitions must be waterproof and non-toxic.
- Partitions and walls to be built must have surfaces that are smooth, not rough, not easy to get dirty.
- Easy-to-clean floors, convenient water drainage.
- The design of food factory must ensure to minimize the possibility of dust and dirt accumulation in ceilings and windows.
- Food contact surfaces must be ensure to be easy to clean and have periodical maintenance and disinfection.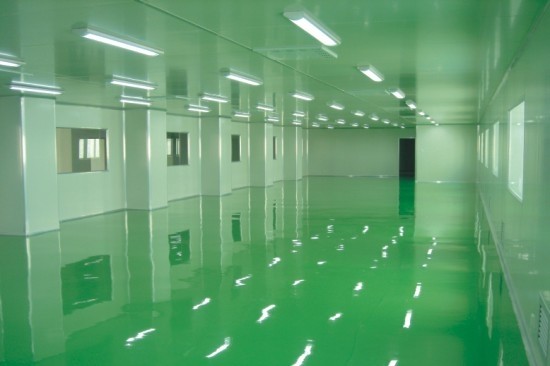 The place to rent the food factory must have ensure the standards of equipments and facilities
Production equipment arrangement in the food factory
Besides, the area of food manufacturing factory for rent must be square and not be distorted. With such an area, enterprises can freely arrange their production equipment. However, the arrangement of equipment must meet the following conditions:
- Good practice of food hygiene and safety.
- Prevent cross-contamination between food processing and spoiled food handling stages.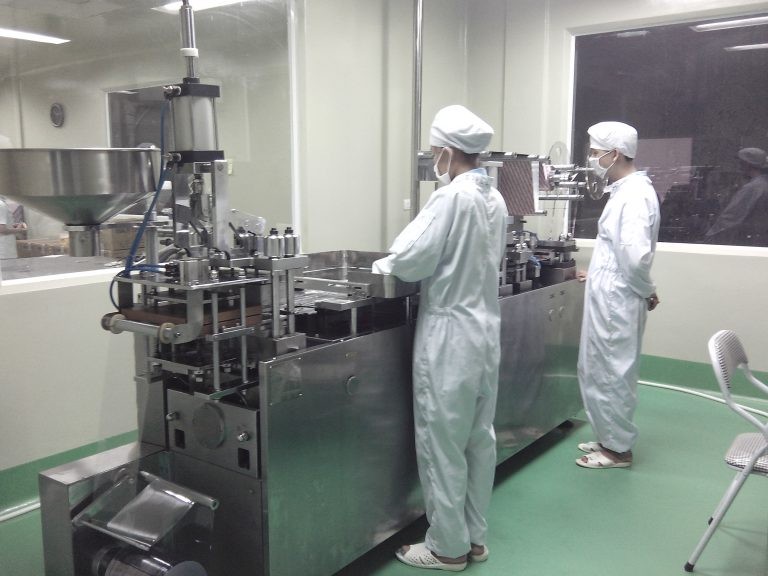 The place to rent the food factory must have arrange equipments to ensure food safety and hygiene
3/ Quality of manufacturing equipment in the food factory
Food storing equipment must ensure hygiene and preservation ability. At the same time, Materials of food containers must not be harmful to human health.
In addition, equipment used for food processing such as cooking, cooling, and heat treatment must be designed to quickly reach the required temperature. The above equipment must be monitored, the temperature, air humidity, air flow and other issues that may affect the product must be controlled. Containers of waste products must be designed to be easily identifiable, and placed in necessary locations.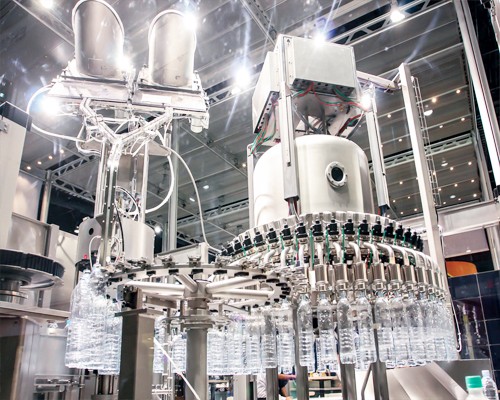 The quality of the equipments in the food factory must have be high standards
4/ Utilities standard in the food factory
In addition, the standard food factory must ensure the following criteria:
- Water supply system: Water supply system must be arranged clearly and thoroughly. Water for drinking, water for production or water for cooling must be separated into separate systems.
- Drainage and waste system: The drainage and waste treatment system must be properly arranged. This is to prevent contamination and danger to both workers and manufacturing operations.
- Cleaning: Facilities for cleaning equipment, appliances or food should be adequately supplied with water. Besides, selection of hot water, cold water, etc. must be adjusted accordingly.
In addition, there are still many standards that enterprises need to follow. They are such as: personal hygiene facilities and toilet areas, temperature control, air quality and ventilation. In addition, the supplier of manufacturing food factory for rent need to arrange appropriate lighting systems for enterprises. Where artificial lighting by lamps or natural lighting is required.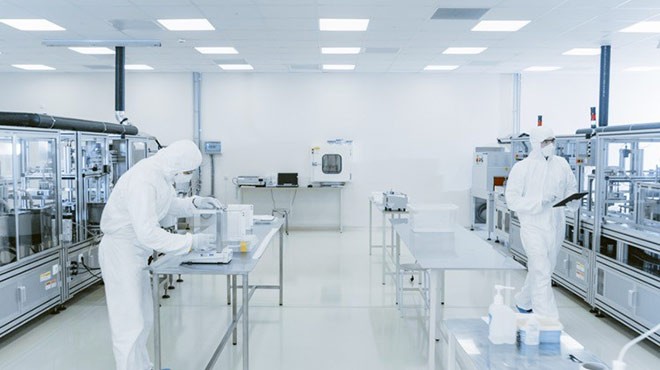 The place to rent the food factory must have arrange the serviced systems of food production activities are high standards
Above are the 4 criteria that a standard food factory of food processing industry should have. These 4 criteria must be fulfilled fully and properly. Therefore, new enterprises do not suffer from legal issues in the food manufacturing processing process.
Kizuna - A chain of ready-built factory for lease in Vietnam is an ideal choice for food production enterprise
Kizuna offers a wide range of quality ready-built factories which meet the standards of "clean and green" working environment and are chosen by more and more enterprises due to these below advantages:
- Strategic location: The factories are located in Long An province, which shares borders with HCMC and is near Cat Lai Port (26 km), Tan Son Nhat International Airport (24 km), Phu My Hung residential area (16 km). Besides, factories for rent offered by Kizuna are also located by the important national roads such as: 1A, 50 and Long Thanh - Ben Tre highway.
- Optimal factory architecture: Kizuna offers factories for rent with a wide range of areas: from 250 m2 factory for rent and 1000 m2 factory for rent to 80.000m2 factory for rent.
- Service factory with good ventilation and convenient 4-meter long roofs.
- Uniform technical infrastructure which is green, clean and fully equipped with water, electricity (3 sources of electricity), canteen and 24/7 security.
- A highly supportive service ecosystem with staff who are fluent in Japanese/ Korean/ English.
- Convenient, quick and safe Easy in - Easy out policy
- Highly supportive service ecosystem with 50 various services.
Besides the chains of factories, at Kizuna we focus on developing a uniform system of factories with stable architecture, many doors for transporting goods by trucks, separate elevators for goods and staff, and a modern fire detection system, especially for factory space for rent models. Specifically, our blocks O and P are smartly designed to fit with many industries which need to rent a factory such as fabric factory, pharmaceutical factory, food manufacturing factory, etc.
Kizuna' s multilingual service team will companion with the enterprises during their production ways. Therefore, enterprises won't feel solitary and strange in the local market. If you are finding the food factory in Long An, Kizuna will be a suitable choice for all enterprises.
Start your efficient production by planning factory rental with Kizuna
Read more: small factory, medium factory, medium size factory, large factory, factory for lease, industrial factory, electronics manufacturing, professional factory, new built factory, diverse scale factory, electronic factory, quality factory, industrial space for rent, medical device factory, cosmetics factory, vietnam apparel industry, industrial factory design