News
Should we use a 100m2 warehouse rental near Ho Chi Minh city?
The market for renting ready-built factories is more and more active, especially the market of the workshop for rent in Long An. Long An is becoming a destination for enterprises to set their foundations for their developments. However, many enterprises still consider whether to use a 100m2 warehouse rental or not. The following article about 100m2 warehouse rental will point out the advantages to address above concerns.
Should we use a 100m2 warehouse rental?
4 advantages when using a 100m2 warehouse rental

?
1/ Using a 100m2 warehouse rental helps enterprises save their time
When investing, in addition to market research, all enterprises care about how to arrange their factories as well as warehouses. They have 2 choices. One is to build a factory and a warehouse. Another is to rent a ready-built factory and a 100m2 warehouse rental from providers. If the enterprises choose to rent land to build their factories, they need much time for preparing. In addition, they also need to resolve relevant procedures such as procedures of renting land, designing a factory, applying for a license, construction materials and many arising problems. Therefore, if relevant steps are well-prepared, the enterprises often need one year or more to complete. Meanwhile, 100m2 warehouse rental or cheap warehouse rental could be a better choice.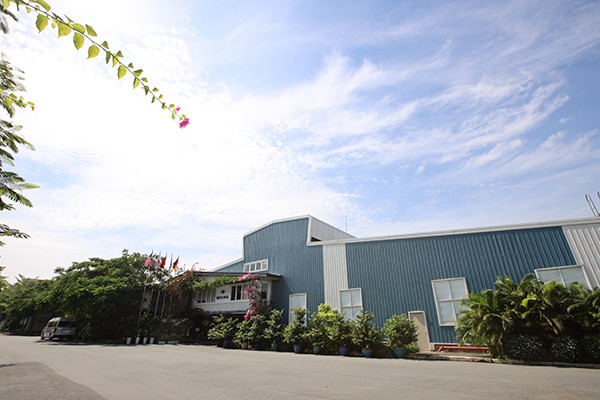 Cost-saving, convenient and modern 100m2 warehouse rental
While 100m2 warehouse rental are ready-built. The enterprises only need to choose a suitable warehouse, they can have a place to contain their goods. And it only takes 5 - 6 months so that the enterprises can work officially. This shortening investment time helps enterprises speed up their progresses in their start-up ways.
2/ Diverse units renting 100m2 warehouse rental
2.1/ 100m2 warehouse rental

patterns
Patterns of 100m2 warehouse rental are more and more diverse. Such as patterns of cold storage, warehouse of factory has crane, pre-engineered steel warehouse,... Patterns from small areas such as 100m2 warehouse rental to large areas with several tens of thousands of m2 can meet customers' needs. In addition, many high-rise factories with preeminent designs are building in areas near Ho Chi Minh city now. So, if the enterprises choose to use 100m2 warehouse rental or others, they will have a lot of choices to ensure their scales and production patterns.
2.2/ 100m2 warehouse rental

locations
In addition, companies renting ready-built workshop for rent and warehouses, including 100m2 warehouse rental understand the needs of the majority market, so they usually choose their locations near the city center or near ports. Therein, Kizuna is a vanguard unit providing workshops for rent in Long An with high-quality patterns. Because its rental price is reasonable and many support services are gifted. When renting a factory in Kizuna, the enterprises also can use a 100m2 warehouse rental to optimize their production processes. They can feel completely secure about quality as well as security of these factory rental and warehouse to rent
3/ Save cost when renting 100m2 warehouse rental
Starting to invest in all enterprises is never easy for example price of warehouse for rent. They need to pay a large capital to prepare for the operation. Choosing a ready-built factory helps enterprises save costs, control capital flow and penetrate market quickly. According to experiences of enterprises, using a ready-built factory of warehouse helps them decrease 20 - 30% of their investment costs. In addition, enterprises can control their monthly costs when choosing a ready-built factory and warehouse, including a 100m2 warehouse rental or cheap factory for rent near hcmc. Therefore, they can control their capital flows and make suitable plans. In addition, using a 100m2 warehouse rental or others also helps enterprises decrease their investment time. So, they can start producing quickly and gain their profits earlier and more highly than their investment costs.
4/ Complicates- free when using 100m2 warehouse rental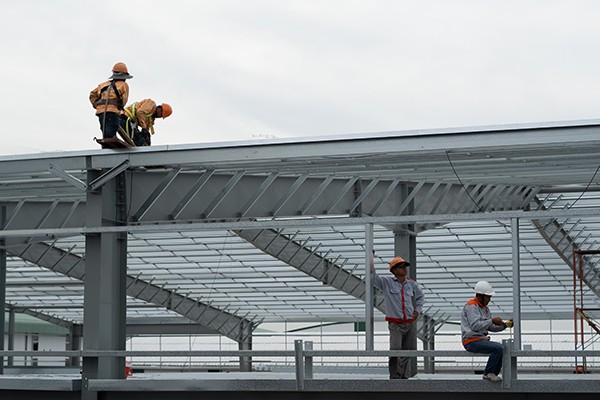 100m2 warehouse rental in Kizuna
Regularly, if enterprises build small factory or large factory and warehouses for themselves, preparing processes are quite complex. They have to make designs and drawings exactly according to the standards of relevant parties. Then, they also find a contractor having enough capacity as well as preparing materials, applying for construction permits from state agencies. If not understand construction field and have good relationships, it will be hard to complete all needed procedures. Therefore, units providing warehouse rental, factory for rent near hcmc including 100m2 warehouse rental will be a good choice for you. You won't meet difficulties in building your factory and warehouse, leading to you will have more time for your production and business works. Finding a good quality warehouse for rent in Long An such as: 100m2 warehouse rental are becoming easier than ever.
So a start-up is an abrupt way. It's not easy to find a suitable factory for rent near Ho Chi Minh and warehouse for rent near hcmc to build a foundation. If you are still on the way to find a suitable renting unit, Kizuna will be a good choice for you. Kinuza is proud to be a unit providing 100m2 warehouse rental bringing an effective and solid development environment for enterprises.