News
Processes when working in the packaging factory
The demand for packaging has been increasing with every passing day that results in the appearance of more and more package manufacturing factory. Besides, to make a qualified and aesthetic packaging product, the manufacturing process has to be followed closely. Thence, how to create a high-quality finished product? The following article will show you three main steps that every packaging manufacturing process must have.
Step 1: Choose raw materials for the packaging manufacturing process
Ingredients in packaging factory
The source of raw production materials plays a critical role in all manufacturing industries. For the packaging manufacturing process, as well, raw materials are one of the most crucial factors that determine product quality. Not all materials are suitable for producing packaging. Packaging not only has a function in packing. Also, packaging means promoting the brand of the business. Attractively packaged products and memorable brands will help customers trust your goods.
Moreover, customers have been taking an interest in the quality of raw materials making packaging. Are packaging materials safe? Are packaging materials environmentally friendly? Due to a series of questions, enterprises realize they should invest heavily in packaging factories. In conclusion, the importance of high-quality raw materials is essential for manufacture.
Step 2: Choose the packaging size
Before printing packaging, factories need to study the product's size carefully. Depending on the size of the product, we will design the packaging accordingly. Besides, the aesthetics of products have received high appreciations all the time in any case. Therefore, a smart factory will always add size errors when printing to package products more securely.
Nowadays, there are a lot of different packaging materials such as nylon, carton, plastic, and some other materials attending the market. Enterprises should consider strictly and have a clear understanding of the nature of each type. Thus, they can ensure to present products with the same size as in the designs.
Step 3: Print and finish the packaging
After passing the above steps, the next stage of a packaging factory is to print the packaging by applying modern technologies. Print packaging is not only putting the templates into the printers and print them out. You need to align appropriately to get the best packaging. The colors and the information on the packaging must be printed clearly.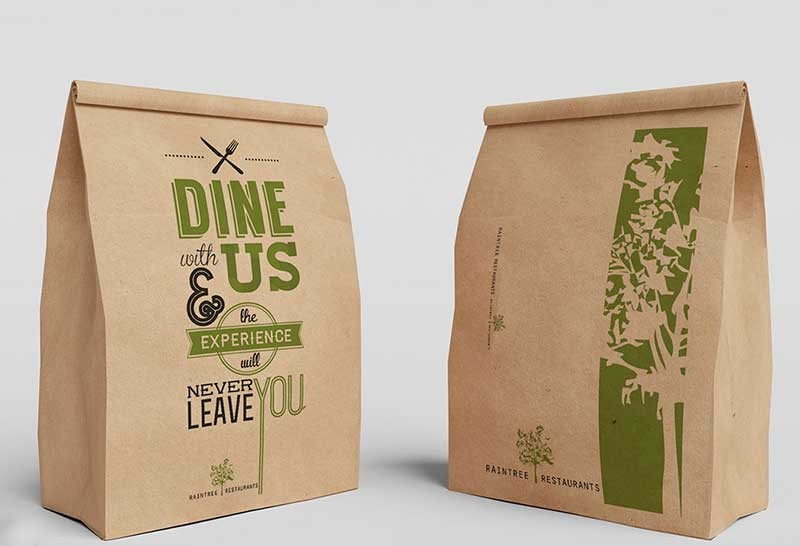 More and more foreign enterprises choose packaging factory in Viet Nam
It is safe to say that the packaging printing step plays a role in bringing the brand to customers. If the information on the packaging is clear and sharp, customers will easily access and pay more attention to the products. In particular, it is crucial to promote the brand to customers. Hence, it helps enterprises succeed faster and make more competitive advantages in the market. Therefore, the experience before printing a mass of packaging is that you should test a sample first. The testing will help you have suitable adjustments, as well.
To make your packaging products gain much interest from other enterprises, you have to follow the packaging manufacturing process closely. Since then, combining with creating and grasping the market steadily, your packaging factory will design such high-quality products that satisfy both businesses and customers.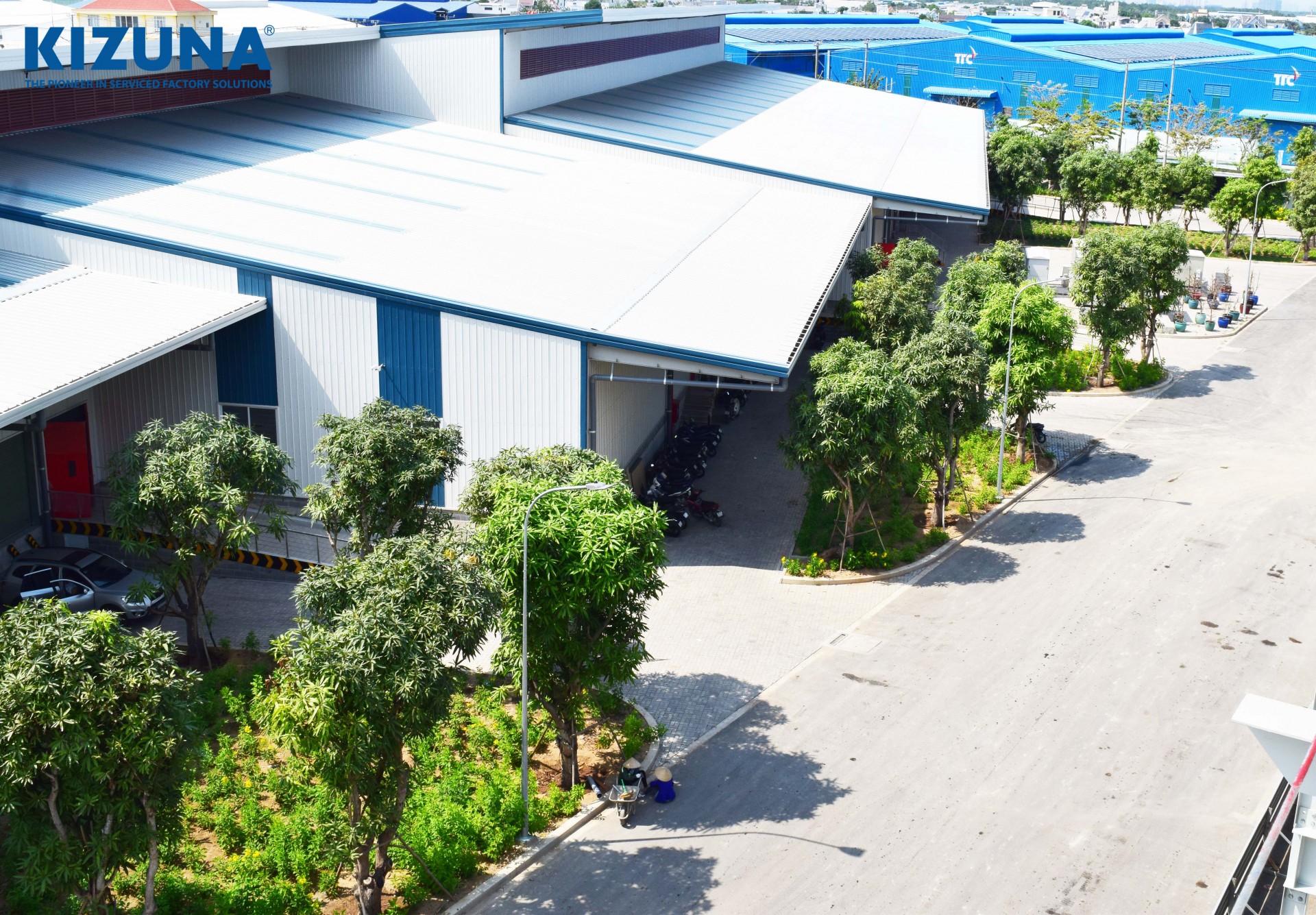 Kizuna provides high quality factory for rent in Vietnam
Kizuna - Optimal and high quality ready-built workshop for rent for packaging factory
The system of high quality factory space for rent at Kizuna is strongly preferred by many companies, especialy packaging factory. Here are some values and benefits that the business will receive when renting a workshop at Kizuna.
- Strategic locations: Long An - nears HCMC, harbors, airport, Phu My Hung residential zone
- Optimal architecture: Variety scales from 250m2 to 80,000m2 with clear views and modern canopy system
- Infrastructure system and utilities of Factory Zones are all synchronized: clean, green area, water system, three-faces electricity power, canteen and 24/7 security
- Ecosystem provides more than 50 services
- Our staffs can assist in all languages
- Easy in - Easy out: fast operation, can liquidate before the end of the contract, without losing the deposit.
We hope with the given information above, you will have a better understanding to select the most optimal option for your business. Let's contact Kizuna for more consultancy for your business.
Efficient production with Kizuna workshop rental planning!


Read more
:
factory for lease
,
industrial factory
,
industrial area factory
,
smart factory
,
standard factory
,
professional factory
,
new factory in vietnam
,
quality factory
,
medical device factory
,
cosmetics factory
,
warehouse vietnam
,
investing vietnam
,
medical equipment factory
,
pharmaceutical factory
,
fabric factory
,
vietnam apparel industry
,
electronic factory