News
Ready Built Factory solution for suppliers in Vietnam
With the development orientation of Industrialization – Modernization, it is not difficult to understand when foreign manufacturers promote factory investment in Vietnam, and electronic components industry is also the same. With outstanding advantages, ready-built factory are considered as the best solution for foreign manufacturers in Vietnam.
Ready Built Factory solution for suppliers in Vietnam
So why foreign businesses choose our country as a destination for investment and what the reasons that make rental factories are considered a great solution for enterprises producing and supplying electronic components are? Let's find our more from the below article!
Why electronic component manufacturers choose Ready Built Factory in Vietnam?
According to experts, Vietnam is extremely favorable to invest in building factories with the following advantages: low cost of land use, the labor force is young, abundant, willing to learn, serious compliance with the regulations of the company and has the ability to adapt quickly to the environment. The lower cost of labor compared to the common ground is also an advantage in the eyes of investors.
With the advantages of nature and human resource like that, it is easy to understand why enterprises invested in electronic components keep building factories in Vietnam. The most prominent is the Samsung Group of Korea, with the investment capital up to billions of dollars in many industrial zones. It can be seen that Samsung currently has long-term investment strategies in the Vietnamese market. Besides, Samsung has attracted many other investors – foreign component suppliers, who are their electric component manufacturing partners such as: ITSWELL, COMETECH, DUCKSUNG, etc.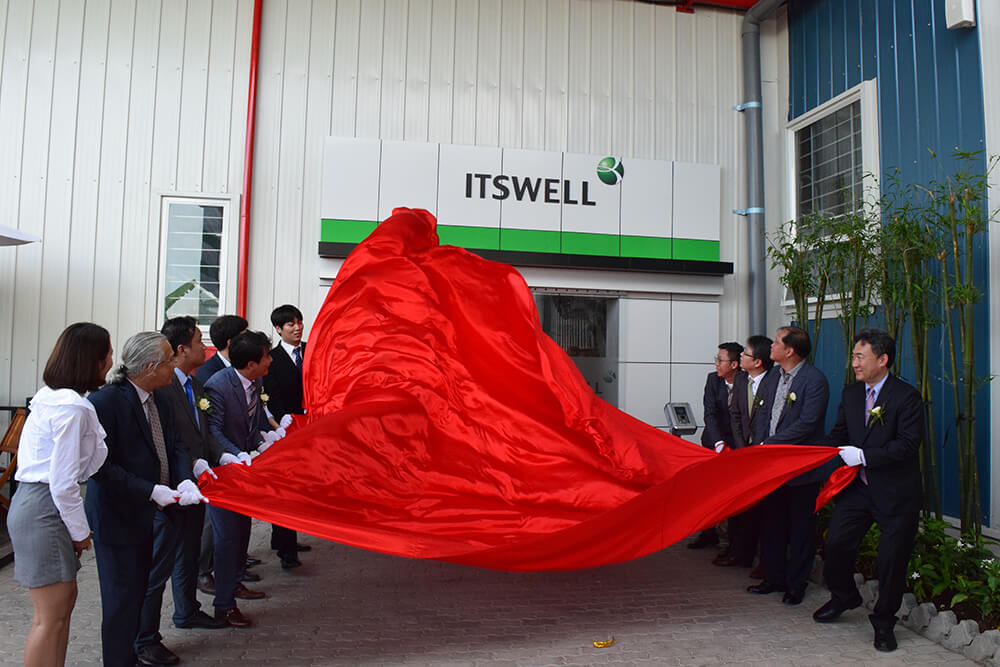 ITSWELL – an investor manufacturing electronic components chose ready-built factory in Kizuna
Ready-built factory is an amazing solution for electronic component manufacturers and suppliers
In order to facilitate the coordinated production of finished products, the typical suppliers providing electronic components directly to Samsung chose to build their factories in Vietnam. However, it is not easy to invest in building a new factory in Vietnam. Besides having to study and comply with the legal regulations of the Government of Vietnam on how foreign investors can build factories, businesses will also have to spend a lot of time, human resource, as well as money on the construction investment includes a lot of specific tasks such as finding place to build factories, looking for construction contractor, factory design, etc.
Ready-built serviced factory in Long An (ready built factory) by Kizuna
Understanding these difficulties, the ready-built rental serviced factory in Long An Province named Kizuna was born to solve these difficulties for the business. With a system of completely new and modern ready-built factory, achieved standard ISO 9001: 2015, Kizuna has assisted businesses to go into production, operating quicker, simplier and easier. In addition, Kizuna also provides outstanding utility services for foreign manufacturers who rent factories here including:
Support the implementation of initial administrative procedures such as: Kizuna staffs will help electronic component manufacturers carry out notarized copy procedures, assisting businesses to translate documents from many languages such as Vietnamese – English – Korean – Japanese, support commuting to Kizuna, etc.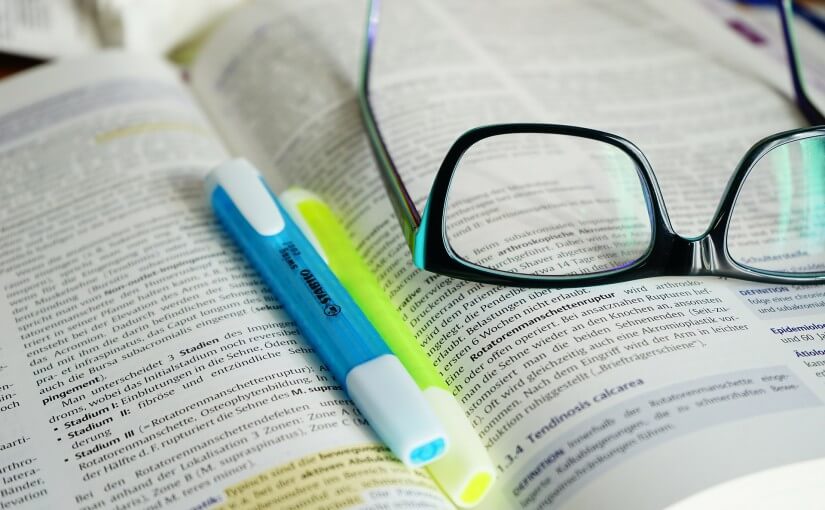 Assist in related environmental issues such as occupational safety and health for factory workers, reporting, monitoring, preparation of waste treatment plan in a reasonable way to protect the environment.
Assist with initial personnel issues such as union building, labor regulation making and registration, employee compensation rules making, etc., in accordance with legal regulations about labor as well as the labor market in Vietnam.
In addition to leasing the factory, Kizuna JV also supports meeting rooms, offices, creating the most favorable conditions for the production and business activities of enterprises producing electronic components. Moreover, with additional services such as rental of safes, hand pallet jacks, forklifts, etc., the production and transportation of electronic components is easier. With the excellent facilities and quality of service Kizuna brings, manufacturers of electronic components for Samsung such as ITSWELL have selected Kizuna's ready-built workshops to focus on LED packaging – Module production, a key component of Samsung mobile devices.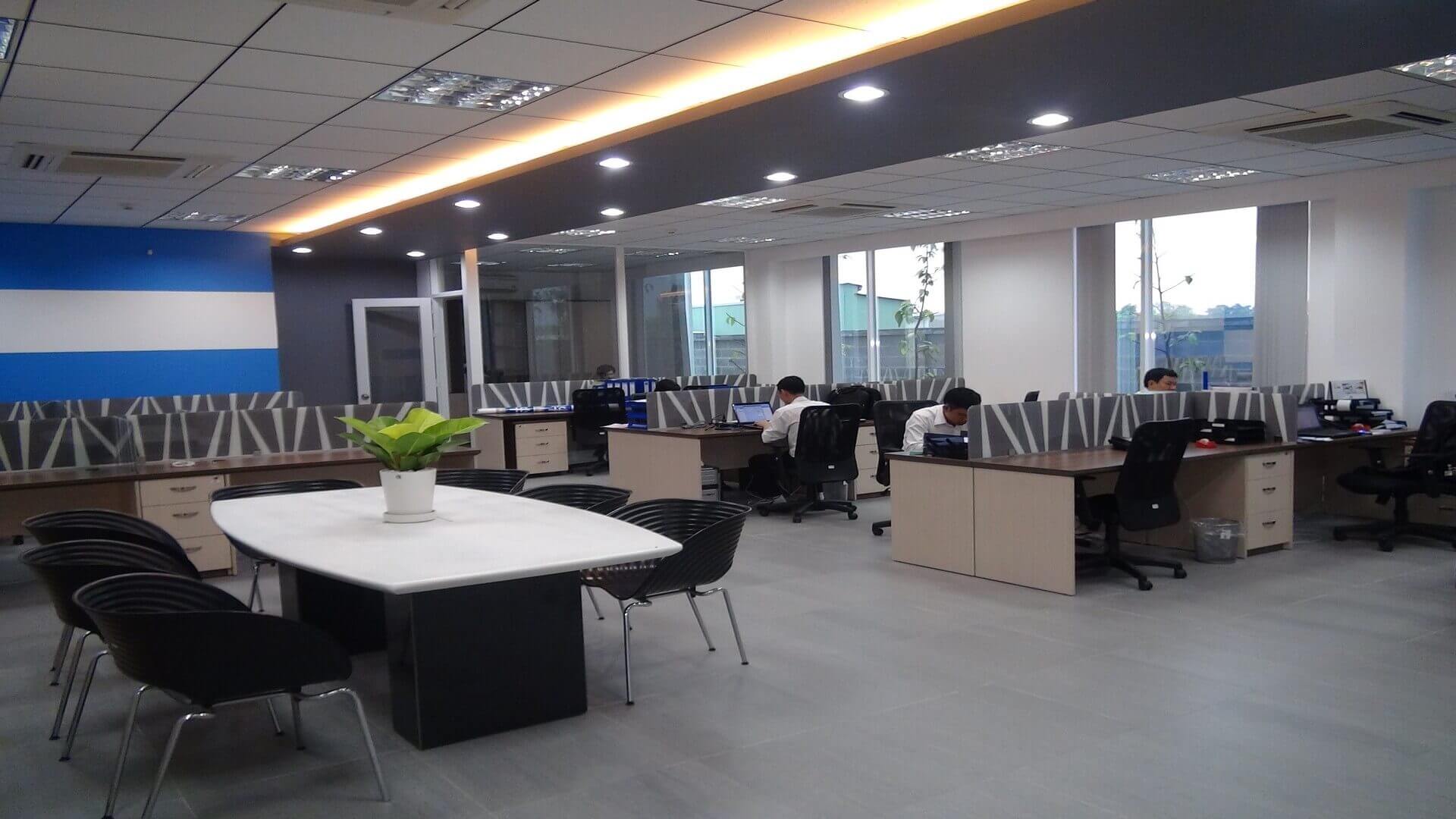 Thereby, once again we can assert that with such optimal utility, the ready-built rental serviced factory or ready built factory is the optimal solution for foreign enterprises producing electronic components who want to invest in Vietnam.
By Marketing Department – Kizuna JV Corporation