News
How is an EPE doing business in Vietnam? An interesting sharing from IBS Manufacturing Vietnam Co., Ltd.
As the Pioneer of "Rental serviced factory" in Vietnam with outstanding product and services, Kizuna is trusted and chosen by many Japanese investors to be their investment place. Today, we are honored to have an interview with Mr. Junichi Uegaki – President of IBS Manufacturing Vietnam Co., Ltd, an investor at Kizuna Serviced Factory.
IBS Manufacturing Vietnam Co., Ltd is a member of IBS Group (head office in Japan) which has more than 10 years of experience in trading, manufacturing, field engineering and service for fluid control equipment and instrumentation. Member companies and sales offices of IBS Group are located in many different countries including Japan, America, Korea, Hong Kong, China, Taiwan, Thailand, India, Indonesia and Vietnam. IBS Manufacturing Vietnam Co., Ltd was established on June 5th, 2016 and is specialized in manufacturing valves.
Please introduce your business in Vietnam.
We're EPE (Export Processing Enterprise) which assembles the imported parts from Japan and makes finished products in Vietnam after inspecting the quality to export back to Japan.
Please introduce your products.
The parts we're currently manufacturing (assembling & inspection) in Vietnam are the small valves which we're doing mass-production in Japan and shifted the production from Japan to Vietnam partially.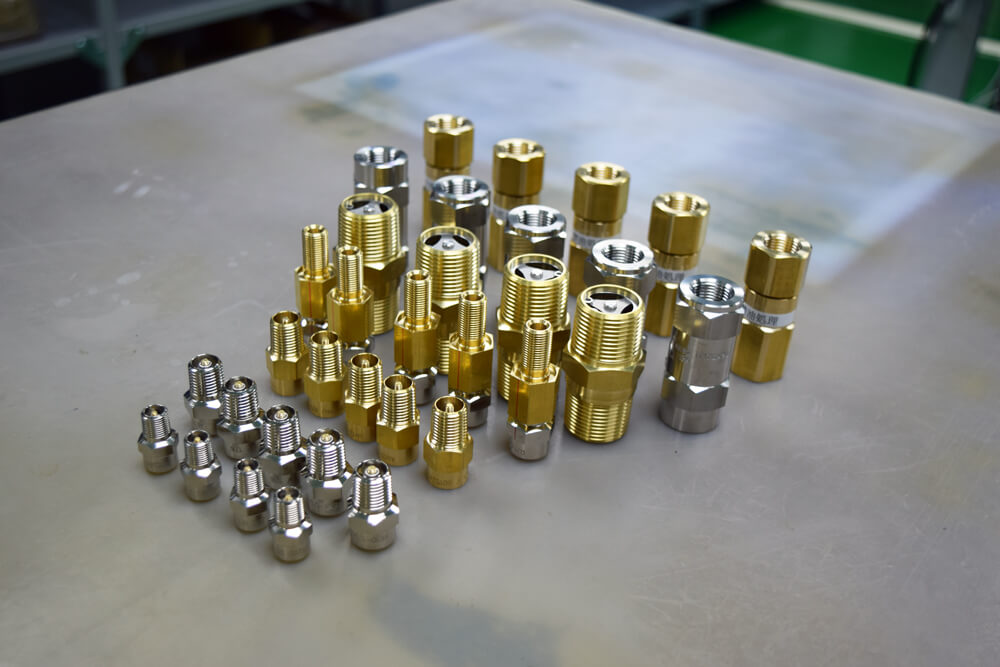 What are your outstanding points comparing with the other competitors?
As clients use our products in many different kinds of industry, they need different specification depending on the industry such as quality of material, shape, size, function, price, etc. We will design for the clients from even one part to meet their request. I think there's not so many companies to support clients like this.
Why did you decide to invest in Vietnam?
Currently our company is located in Japan. When we consider of the future economy, we could expect the growing market of South East Asia including Vietnam. The reason why we decided to invest in Vietnam is because Vietnam has similar culture to Japan, Japanese friendly, dexterous and hard working. We thought that we couldn't find these all factors in the other countries. Also the main religion of Vietnamese is Buddhism, the percentage of each religion in Japan is also similar to that in Vietnam. When we reviewed all collected information before investment, we decided it's the best place for us to establish a company in Vietnam.
Why did you decided to choose the South Vietnam?
We're not a big enterprise, but a SME. After taking a look at the North, Middle and South Vietnam, we found that there're many SMEs in the South Vietnam. When we try to sell our products in HCMC in the future, it'll be easier for us to sell in this area as there're many SMEs. When we purchase the material in Vietnam, it would be easier for us as there're many SME suppliers. Seeing the scale of our own company, we thought that the South Vietnam is the suitable place to invest.
How long did it take for you to decide to invest?
It took around a half year. When we visited KZN and other Industrial Parks, we felt the condition of KZN was perfect for us. It takes less than one hour for us to come from HCMC to the factory. Compared with the other IPs, KZN provides better after-sales services. If we need the larger size factory, we would compare the rent fee with the other IPs and we can take more time to consider. However, small sized factory like ours (290m2) will be demandable sized factory and we cannot find places whose conditions perfectly match with ours considering of distance from city center which is easier access for clients and workers. We thought we would miss this factory if we wouldn't take it right now. That's the reason why we made quicker decision.
Where are you living now?
I'm living in District 7 and it takes only 30-40 minutes to come here by motorcycle.
Did you have any difficulties after starting business in Vietnam?
1 year already passed since our local enterprise was established in Vietnam. As our company style is EPE (Export Processing Enterprise), the way to do business is different from that for non-EPE. We sell the finished products to Japan by USD and being paid by USD. We didn't know how to handle the different currency. After importing the parts from Japan, we export the finished products to Japan. We were also confused how to handle the defective products with EPE condition. Everything was new and confusing including the way to store the parts as EPE.
Also we were confused how to recruit workers and where to recruit workers from. There's no company rule even after recruiting workers. We even didn't know how to make company rule and how to set up the salary. Everything was new for us.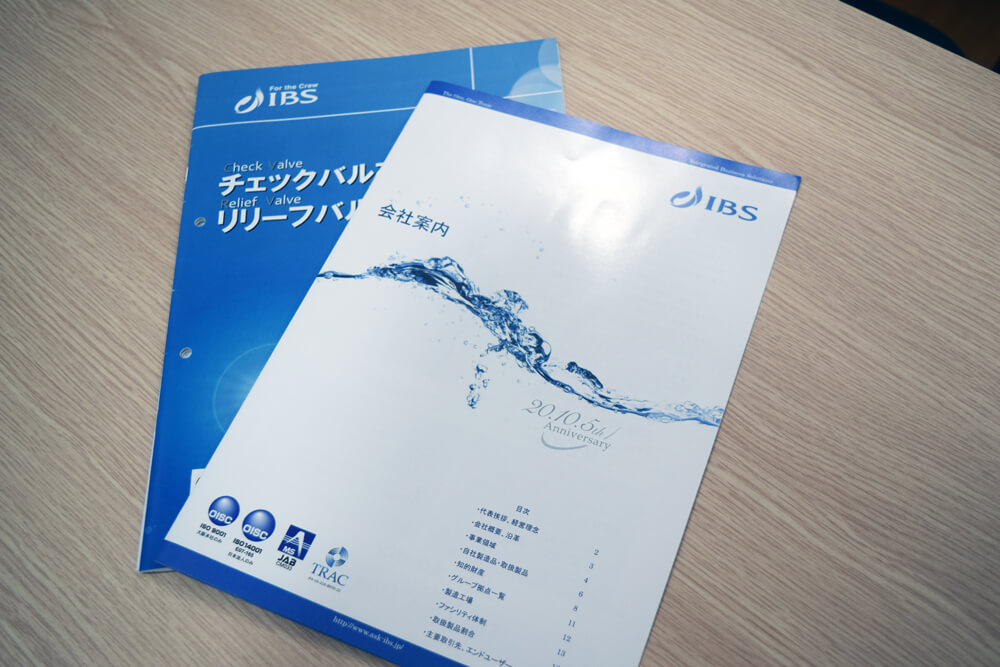 How did you solve these problems?
It's one of the reasons why we chose KZN. Thanks to the after-sales servicers of KZN, KZN supported to recruit workers for free of charge and advised about company rule and salary system. As for the questions related with EPE business, we asked accounting and consulting companies which were introduced by KZN.
Don't you have any more problems now?
We don't have any problems right now. If we're selling the products to Domestic market now, we might have many problems even until now, however our business is just between JPN and VN, we might not have much problems like the other companies.
How many workers do you have now?
8 people both from Long An and HCMC.
What is your goal after 5 years?
As we're assembling the imported parts from Japan, doing inspection to make them as finished products and sending them back to Japan, we still cannot call our place as "Working Space", not "Factory" yet. We'd like to change it from "Working Space" to "Factory" after 3-5 years.
When we purchase the parts from Vietnamese supplier to make our finished products, we will need the staff and internal system to control the quality of the products in Vietnam. We're planning to increase the production volume 3-4 times after 5 years operation. At that time, we will need larger space as the working space will not be enough to produce such a big volume. To increase the production volume 4 times and reduce the cost, we need to use the parts which were processed in Vietnam. When we can well organize the human resource and system to control the quantity, I think we can change our factory from "Working Space" to the real "Factory". We'd like to go for it.
Do you sell your products only to Japan?
We're also selling to the other countries. In China, we have factory to sell to the domestic market only.
To the other countries such as Thailand, Taiwan and Indonesia except China, we're producing all in Japan. We'd like to increase the quantity of products and raise the level of Factory to be able to call our factory as "Factory" from "Working Space"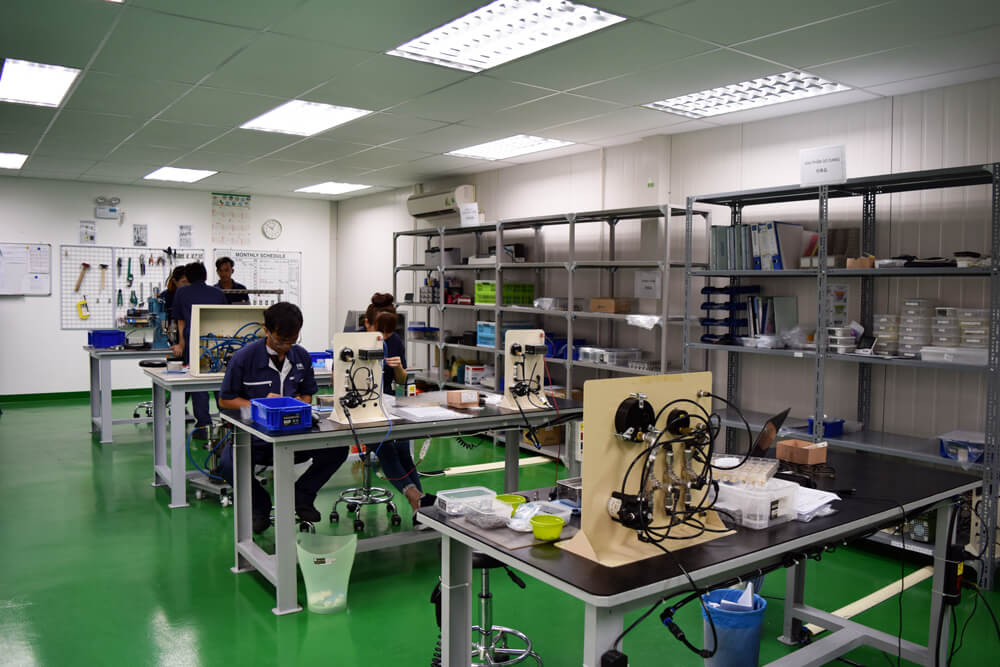 Please give a word to the future investors in Vietnam.
Vietnamese is Japanese friendly and Vietnamese people are skillful and hard-working. Also, Vietnam is the best place where Japanese can live safely. You can hardly find the country which has perfect condition for Japanese to do business and live. You can understand what I told you when you actually see and feel it in Vietnam.
Thanks Mr. Junichi Uegaki for taking time to attend the interview with Kizuna today. We wish IBS Manufacturing Vietnam Co., Ltd. continued success and prosperity.
By Marketing Department – Kizuna JV Corporation