News
READY-BUILT FACTORY IS A REASONABLE CHOICE FOR BUSINESSES AFTER COVID-19
The results Vietnam has achieved in COVID-19 prevention over the past time have boosted confidence in recovery for many businesses. In the face of the pressure to balance the capital paid for business activities including bank interest rates, forecast for the rest of 2020 and the first quarter of 2021, the industrial real estate market of Ho Chi Minh City will witness the "re-launch", although the level is not very vibrant, it's still a positive sign.
What is the current Ready Built Factory lease in HCMC?
According to nhadatexpress,the industrial zones in the major northern provinces such as Hai Phong, Bac Ninh,... are prominent as Luong Son, Khai Quang and Dai An Industrial Park,... The lease price of warehouse will depend on the geographical location and type of lease factory construction land that fluctuates between 45,000-80,000 VND/m2.
As for the South, industrial parks that are particularly prominent in or near HO CHI MINH CITY such as Tan Binh, Tan Tao, Dai Dang Industrial Park, etc. have higher lease than other places. The reason is its strategic location in Ho Chi Minh City which helps goods be circulated and distributed easily to the potential market.
Depending on the specific geographical location and service quality of each industrial park, the average lease ranges from 90,000 to 110,000 VND/m2/month.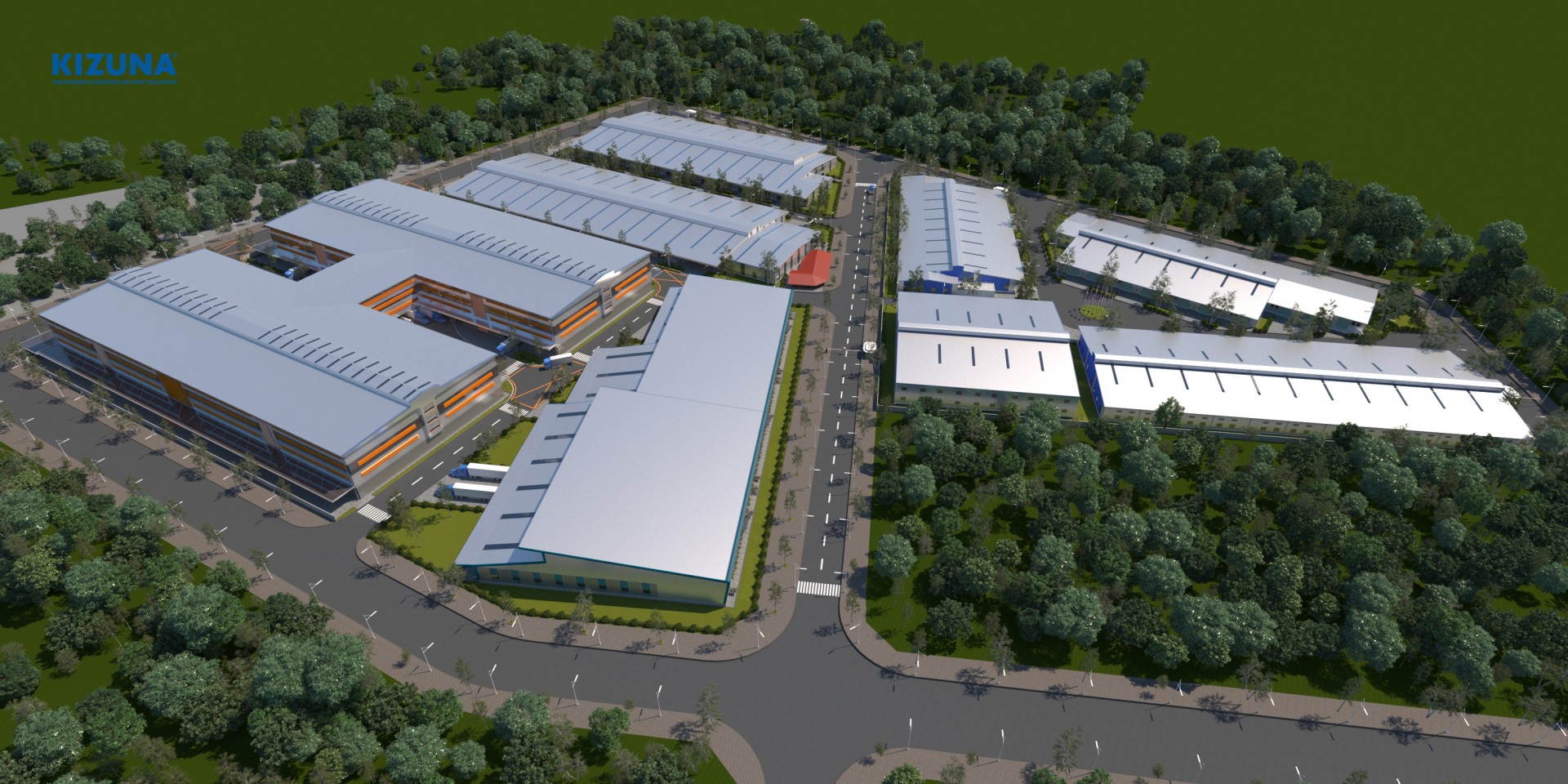 Basic characteristics of the RBF market in Ho Chi Minh City
Ho Chi Minh City is a market leader
Industrial land lease in our country has been announced to be growth in almost segments. Lease land price is increased steadily from 143 usd/m2 per cycle up to 150/usd/m2. Ho Chi Minh City is not only the leader in the southern region but also but also having the highest lease price comparing to the whole market.
The shortage of Industrial land
Director of Jones Lang LaSalle Investment Management and Real Estate Services Company in Vietnam, Dang Van Quang said that "Nearly $7.7 billion in foreign investment has been attracted into Vietnam's industrial property market. In particular, the processing and production sector is invested 84.9% of the total capital (about 6.5 billion USD)".
Regarding the lease price of industrideal park factory, currently, RBF lease has an increasing price because the demand for leasing warehouses, production factorys, large-scale factory lease,... of domestic and foreign enterprises are constantly increasing. Regarding to the lease price of RBF, currently, RBF has an increasing price because the demand for leasing RBF, production factorys, large-scale factory lease,... of domestic and foreign enterprises are constantly increasing. Meanwhile, the industrial land for warehouses in Ho Chi Minh City has entered a phase of decreasing, which leads to the shortage of supply market. Therefore, the need to lease a ready-built factory is a preferred choice for manufacturing enterprises.
With the need to find a good factory with reasonable factory lease, Kizuna is an ideal destination for businesses. With good RBF lease prices, along with many shared services and utilities, there are a lot of enterprises that lease out ready built factory with service in Kizuna.
KIZUNA - Optimal solution for sustainable success
With the reasonable lease price, standard production environment, green and clean factories, Kizuna's ready-built factory with service has being selected by many enterprises.
Enterprises will receive production values when leasing RBF with services in Kizuna:
Strategic location:
-Located in the key economic region of southern Vietnam (Long An province), connective conveniently with important transport hubs of the region.
Neighboring Ho Chi Minh City: 26km from Cat Lai port, 24km from Tan Son Nhat airport, 16km from Phu My Hung urban area with many modern urban amenities.
Addtionally, Kizuna factory area is also near the arterial roads: National Highway 1A, National Highway 50 and Long Thanh - Ben Luc Highway.
Moreover, Kizuna is located in the Industrial Park with complete infrastructure system and receive incentives as indicated in governmental policies.
Optimal RBF design:
- Diverse area: 250m2 to 80,000m2.
- Loading capacity up to 3 tons/m2.
- Natural ventilation and lighting.
- Systerm of canopy for parking and proactively loading, unloading goods in all weather.
Synchronous technical infrastructure & utilities of industrial park:
- Power supply, water supply system, etc. to each RBF.
+ 2 power sources with 100% back-up
+ High-speed broadband IT infrastructure.
- 24/7 triple-layered security system.
- Share utilities such as business center, canteen, green and clean landscape environment.
EFFICIENT & SECURE production environment
- Comprehensive ecosystem of supporting services and professional staff fluent in Japanese/Korean/English
- "Easy in - Easy out" policy: convenient, fast, safe
- Optimal service ecosystem with more than 50 diverse services
---
Alongside with the adjacent factory, in Kizuna, especially with the model of factory with space​, Kizuna focuses on the development of a synchronous factory system, solid architecture, many doors for freight trucks, freight elevators and segregated staff, modern spinner fire protection system.
Specifically, blocks O and P are designed conveniently, suitable for many industries that require sewing, mechanical or food factory​, etc.
As a business owner, it is necessary to master the critical, essential elements of a factory.
Hopefully with the information above, enterprises have a better view to make right decision for their production factory.
Contact Kizuna for advice now!
Source: nhadatexpress.vn
Efficient production with Kizuna ready-built factory with service!