News
Vietnam's plastic products market – huge potentials but many challenges
Together with the resumption of the Vietnam's real estate market in recent years, the market of plastic products in our country has also had a lot of potentials for development. This can be explained that, as the real estate market thrives, the domestic construction industry gradually develops, and thereby, the demand for plastic products and items also increases significantly. This has created favorable conditions for the plastic product processing industry to grow strongly. However, besides the potentials for development, the domestic plastic product market still faces many challenges.
Domestic potentials and opportunities to expand into the global market
Domestic development potentials
Plastic product production activities in our country have become 'busier' and have grown positively since the first half of 2015. According to figures provided by the General Statistics Office, the industrial production index of the plastic product processing industry in 2015 increased by 12.6% compared to 2014; rubber and plastic products alone experienced an outstanding growth, reaching 23.2% compared to the same period last year. Especially in the construction industry, plastic pipes and profile plastic bars are now two product lines used mainly to replace other materials such as wood, iron and steel in the door system. Mr. Pham Van Bac – Deputy Director of Construction Materials Department (Ministry of Construction) also said that 80-90% of construction works used plastic doors and windows, and only 10-20% of construction works used wooden materials. Therefore, solid faux wood uPVC profile plastic bars will be increasingly popular in the market thanks to their competitive prices, beautiful designs and high quality.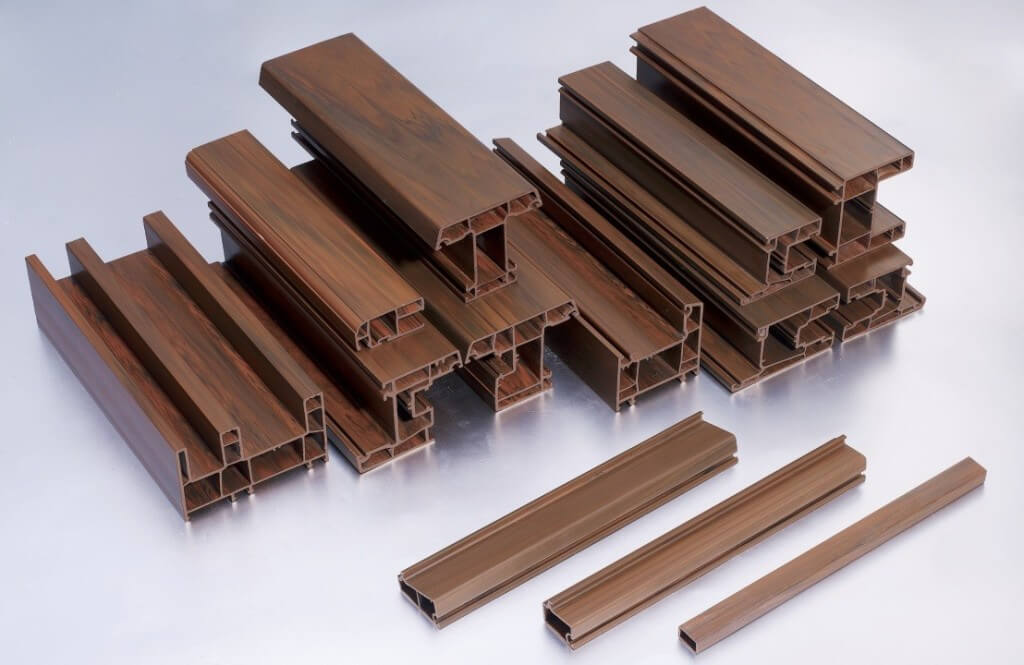 Opportunities to expand into the global market
The world's current trend is to use environmentally-friendly plastic products, and the Vietnam's plastic product processing industry is gradually meeting that demand. According to preliminary statistics of the General Department of Customs, up to now, our plastic products exported to foreign markets in the first quarter of 2017 increased by 11% compared with 2016 worth over US$567 million. Moreover, importing countries of Vietnam's plastic products also highly appreciate the quality and benefits related to tariffs when Vietnam has joined most Free Trade Agreements (FTAs). This can be considered as extremely favorable conditions for Vietnam's plastics industry to expand into the global market.
However, many big challenges are still waiting for the plastics industry.
Pressure from foreign competitors in the market
While the construction plastic product field receives the support from the real estate and construction fields and recycled plastic products are considered as a new development trend in the future, promising to bring many huge profits, the household plastic product field is under a lot of pressure. Reasons for this include: production technologies are still out-dated, resulting in inconsistency of product quality and financial capacity of domestic household plastic manufacturers is limited so they are quite inferior to their foreign competitors. Therefore, the current problem of the domestic plastic enterprises is to improve production technologies to enhance the product quality, also boost the advertising activities so that the domestic products are able to compete with foreign products.
Insufficient domestic sources of raw materials
Not only under the competitive pressures, Vietnam's plastic product market also faces difficulties about importing raw materials for production and seeking export markets when the demand for products in the domestic market has increased, leading to inadequate domestic raw material supply and the need to import raw materials from abroad. According to a report of the Vietnam Plastics Association, each year the plastics industry needs 3.5 million tons of input raw materials of all kinds, not to mention hundreds of other auxiliary chemicals while the domestic supply only meets nearly 900,000 tons of raw materials and auxiliary chemicals. This has caused many difficulties for domestic enterprises because the import of raw materials is the main cause of high prices of domestic plastic products, thereby, they are difficult to compete with products made by other countries in the region. Therefore, the government should make support policies by reducing the import tax rate of raw materials for domestic manufacturers.
While there are difficulties and challenges to face, it is certain that the plastic product processing industry in our country will still have many opportunities and potentials for development in the future.
By Marketing Department – Kizuna JV Corporation