News
Vietbuild 2017 – The biggest international construction exhibition in Vietnam
Vietbuild is the annual traditional exhibition that brings the full impression of Construction – Real Estate – Building Materials – Interior & Exterior decoration. In recent 14 years, Vietbuild has brought the national and international stature which is the biggest exhibition in Viet Nam. It is operated by Viet Nam Ministry of construction combining with Ha Noi city people's committee, HCMC people's committee, Da Nang city people's committee and Can Tho city people's committee.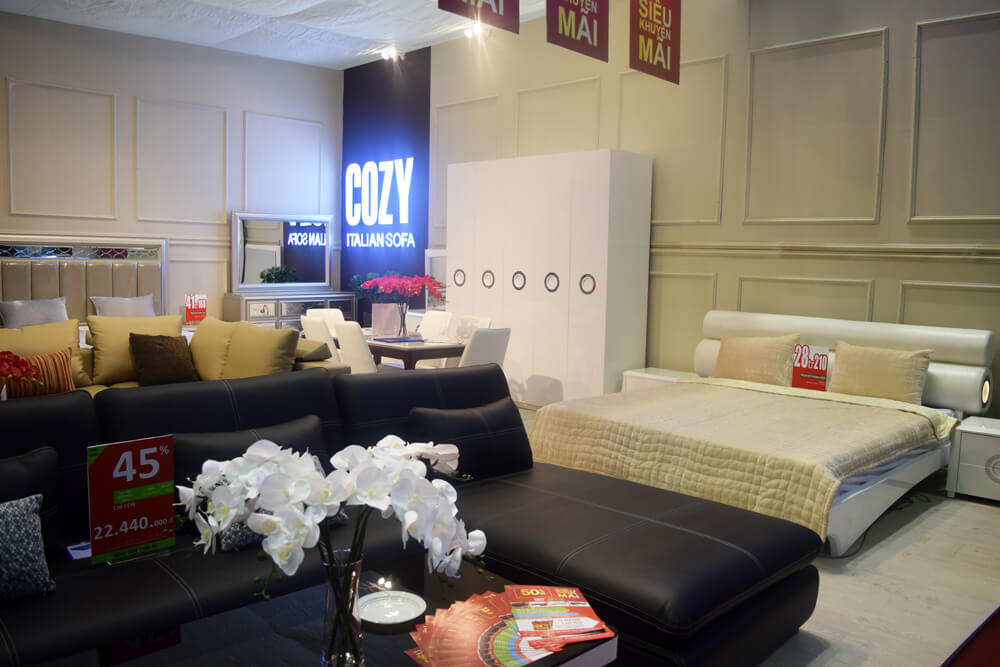 Vietbuild HCM I-2017
Vietbuild HCM I-2017 was held from June 23 to 28, 2017 at the Saigon Exhibition and Convention Center (SECC). It attracted more than 450 enterprises, with nearly 1,700 booths, including 234 domestic enterprises, 84 joint venture enterprises and 141 enterprises and foreign corporations from 18 countries and regions such as Korea, Japan, Germany, Singapore, USA, France, China, Switzerland, Sweden, Spain, Vietnam, etc. and partners participating in the exhibition. Sponsors of this exhibition are well-known brands in construction industry such as Dong Tam, Toto, Ausdoor, SCG, Eurowindow, Caesar, etc.
The International Exhibition Vietbuild HCM 2017 showcased diverse and rich products in the fields of construction – building materials, equipment systems for intelligent homes, real estate, architecture, Interior decoration and other products.
Ohkubo Vietnam Co., Ltd., an investor in Kizuna 2 Serviced Factory, was also an exhibitor at Vietbuild HCM 2017. They brought their latest ventilation ducts and pipe fittings with "Japanese quality, Vietnamese price" to the fair and attracted many visitors to their booth.
About Ohkubo Vietnam Co., Ltd.
Ohkubo General System Contractors Co., Ltd, was established in 1969 in Japan and is a company with many years of experience in production and construction of ventilation ducts. They worked on many big constructions in Japan such as Fukuoka subway station, Manufacturing factories of ToTo, Nissan, Kitakyushu's shopping malls, etc. With the desire to bring Japanese technology with reasonable price into Vietnamese market, in 2013, Daioku M&E Joint Venture Co., Ltd. was established by Ohkubo General System Contractors and Daico Engineering Vietnam JSC, specialized in construction of ventilation, air conditioning system, electricity system, water supply and drainage system.
In 2016, they decided to invest in Ohkubo Vietnam Co., Ltd with 100% Japanese capital specialized in design and production of ventilation ducts and pipe fittings. Mr. Yasuo Okubo – President and General Director of Ohkubo said: "Technology and integration are two dispensable factors to every developing country. Advanced Japanese technology, management, thinking applying to Vietnam will ensure customers on quality, satisfactory price and service."
By Marketing Department – Kizuna JV Corporation