News
Understanding and implementing 5S bring benefits to businesses
So what is 5S?
5S is a management approach aimed at improving the working environment, a program of permanent activity in a manufacturing enterprise or in an administrative unit. This is a very simple but effective improvement method in practice.
5S refers to five Japanese terms including Seiri (Sort), Seiton (Set in order), Seiso (Shine), Seiketsu (Standardize), and Shitsuke (Sustain).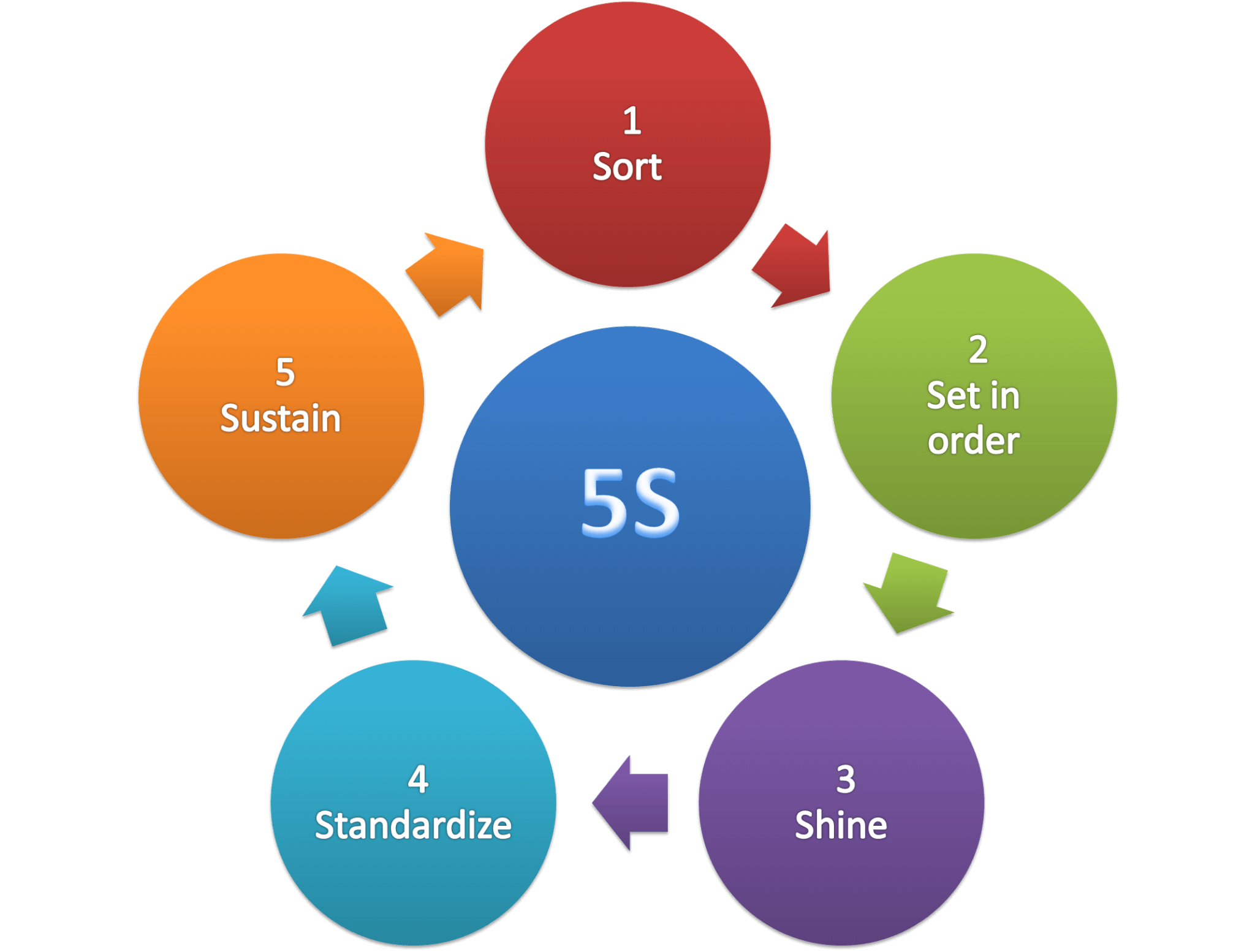 Sort: sorting through materials, arranging items in order, removing unnecessary things
Set in order: ensuring that all items are organized, arranging the items effectively, neatly so that they are easy to find, easy to see, bringing convenience in use.
Shine: cleaning regularly, keeping workplace areas, machinery, equipment clean
Standardize: checking, maintaining those 3S above
Sustain: training, creating a habit, good working style, maintaining a comfortable working environment
What are the practical benefits of 5S for businesses?
From the office, the warehouse, the construction site to the industrial-agricultural workshop, wherever there is activity, it needs to be sorted, organized and cleaned. Without 5S operations, management and improvement cannot work effectively. 5S prevents the degradation of the workshop, creating ventilation in the workplace, enabling the production equipment to operate in an environment consistent with safe quality standards, saving time to find materials, files as well as avoiding confusion. This helps people feel more comfortable when working, bring high productivity and avoid errors.
In addition, effective implementation of 5S helps employees change behavior during their work, thereby creating a positive work ethic, a way to work professionally, safely and effectively in order to increase productivity, stabilize product quality and meet the requirements of partners. This has created credibility in the business cooperation process which helps enterprises increase profits and expand market share.
Training and implementation of 5S at Tri-Wall Vina Pack Co., Ltd. Long An Branch
Understanding the practical benefits that 5S brings and to meet the requirements of strategic partners, on April 27, 2017, the BOD of Tri-Wall Vina Pack Co., Ltd. Long An Branch has cooperated with Kizuna JV Corporation to conduct 5S training for all employees of the branch right at the Kizuna 2 Service Center. Kizuna's expert of Kaizen and 5S directly organized and trained this workshop which consisted of 2 parts including theoretical training and practical application.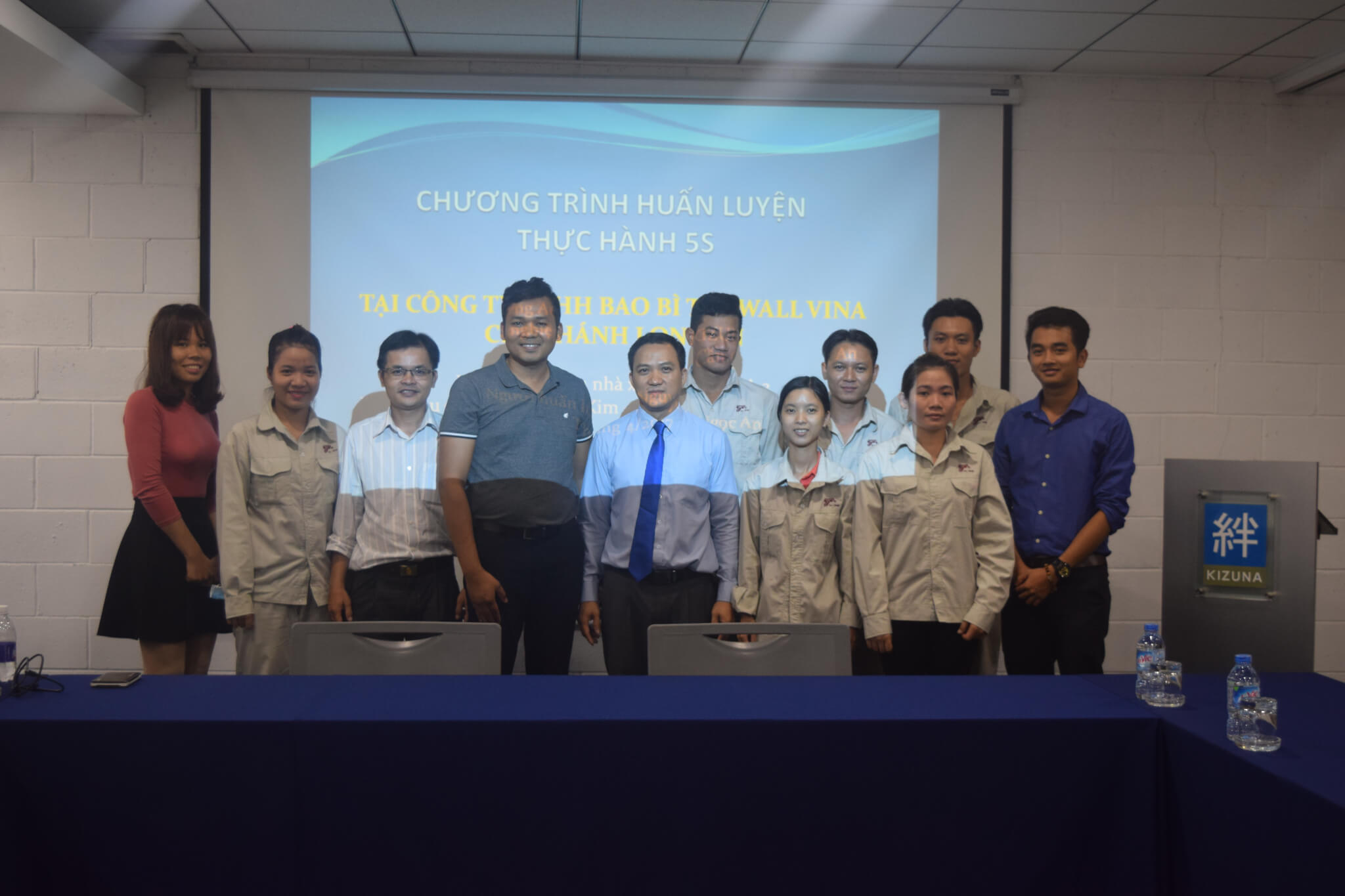 The training took place in a very dynamic and open atmosphere, especially with regard to the practical part, the expert do the practical 5S instruction at the production area, indicating the inappropriate areas to be improved. It helped the company improve product quality, save production cost, storage, preservation and especially improve the working environment to be safe and clean.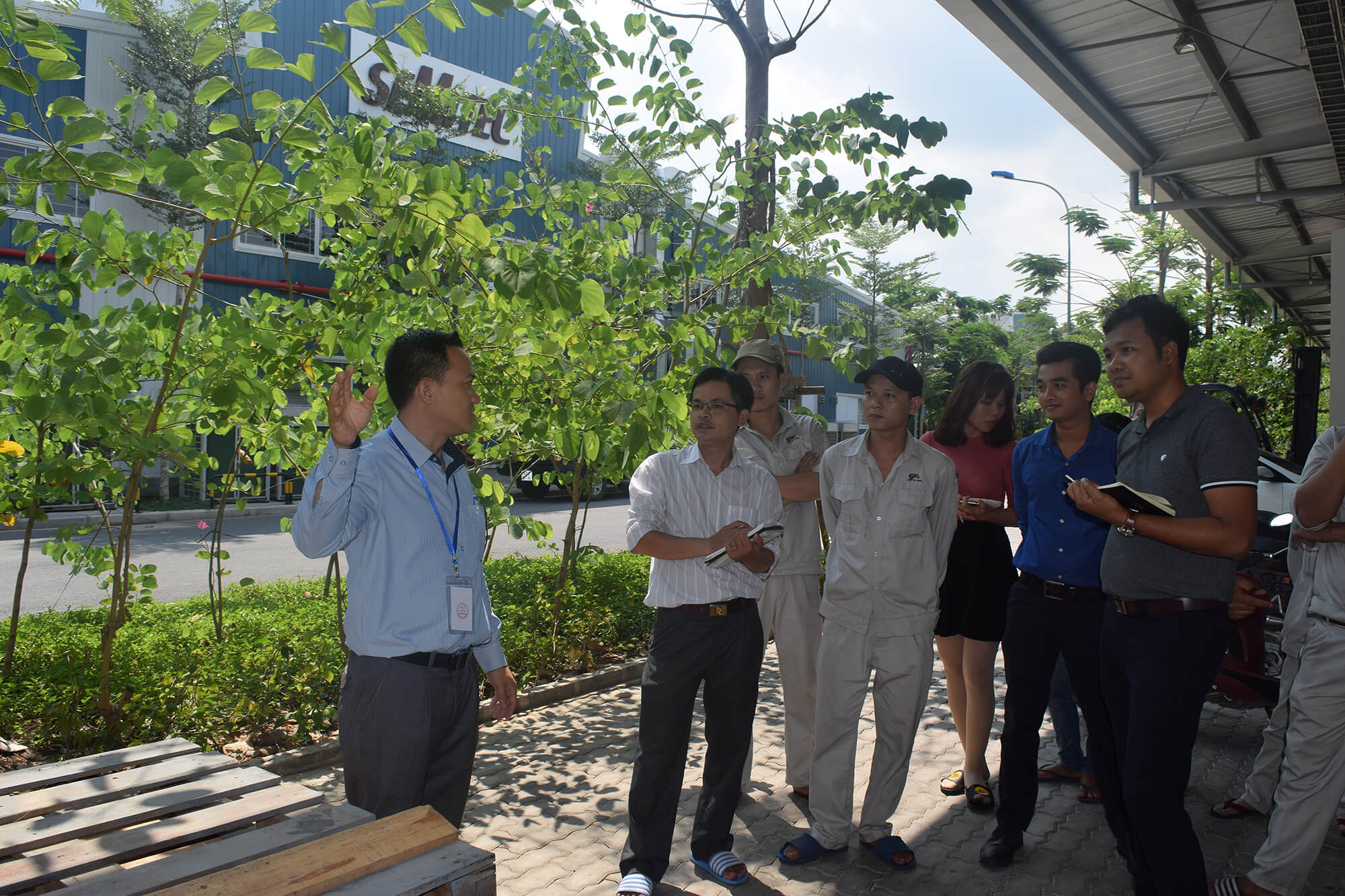 After the training session, Mr. Samphan Prabnarong, Director of Tri-wall Vina – Long An Branch, thanked Kizuna for facilitating this training, as well as pointing out the places that did not perform well in the production activities. He said: "We will see this as an opportunity to improve, help the company save costs and increase product quality, meet the requirements of partners, especially to improve the working spirit of the staff, helping them have a sense of safer and more disciplined work."
The training with Tri-wall Vina is just the beginning of a series of 5S training programs for businesses in Kizuna. In the future, Kizuna will continue to work with clients to bring more useful programs to help them improve their working environment, bring high production efficiency because we have a customer-oriented culture, the success of customers is our pleasure and motivation for development.
By Marketing Department – Kizuna JV Corporation