News
The Korean business community in Kizuna experienced the Vietnamese Lunar New Year
Not only Vietnam celebrates the Lunar New Year, Asian countries such as Korea also jubilant welcome Tet Holiday. Traditional Lunar New Year is considered one of the largest holidays of the year, and is the opportunity for members away from home to reunite in harmony and love. However, due to many reasons, mainly due to distance and busy work, many Koreans who are working in Vietnam rarely have the opportunity to return home for the Lunar New Year. Understanding that, Kizuna held a New Year party for the Korean business community operating in the Kizuna Serviced Factory Area.
The party took place on March 7th, 2018 in the cozy home of Mr. Doan Hong Dung – Chairman and General Director of Kizuna JV Corporation. At the beginning of the feast, investors were very excited to hear about some traditional Tet customs in Vietnam.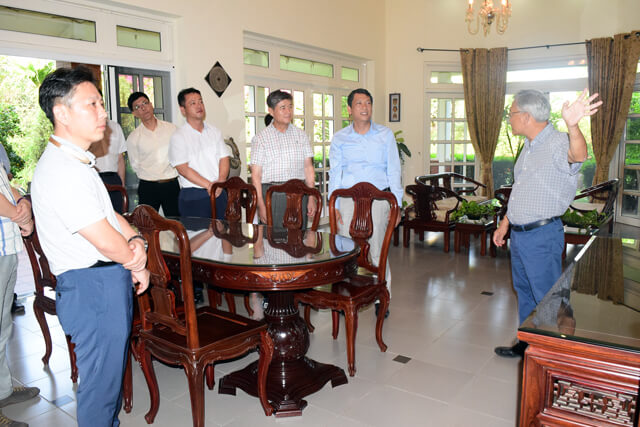 Moreover, in order to give the investors a sense of family meal, the dishes at the party were prepared by the staffs of Kizuna. These are traditional Vietnamese Tet dishes that almost every family has such as Caramelized pork and egg, Banh chung (Vietnamese Square Sticky Rice Cake), Pickled leeks, etc.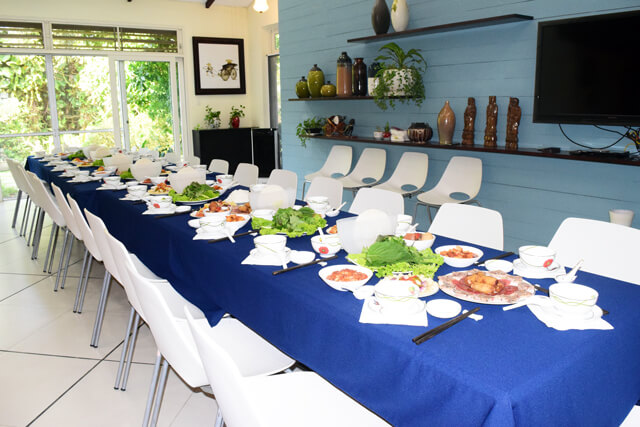 With Kizuna's preparation, the feast took place in a very happy and intimate atmosphere, just like a family feast on Tet. Mr. Min Jin Hong, General Director of Itswell Vina Co. Ltd., also sincerely shared that because of his personal reasons, this year, he did not come back to Korea and could not spend Tet holiday with his family. Therefore, this party is extremely meaningful to him.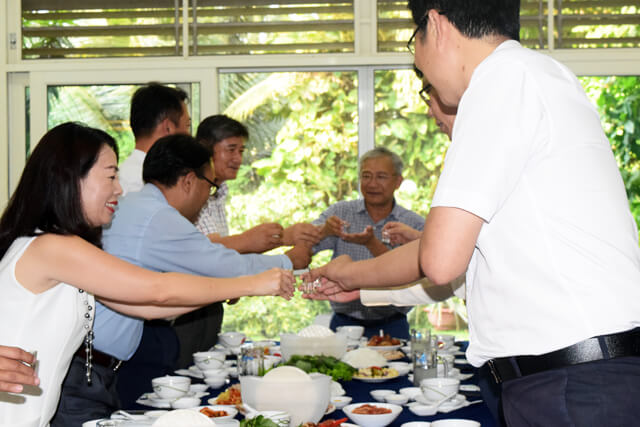 Mr. Myeong Young Dae – General Director of Cometech Vietnam Co. Ltd., Chairman of Korea business community in Kizuna said: "We are very grateful for the attention of the General Director – Mr. Doan Hong Dung to the Korean business community up to now. Although very busy with the business and development projects but he still spent time organizing this Lunar New Year Party so we can have the opportunity to exchange, learn experience in implementing projects in Kizuna area. Especially, we have the opportunity to experience the lifestyle as well as culinary culture during the traditional Tet holiday of the local people. "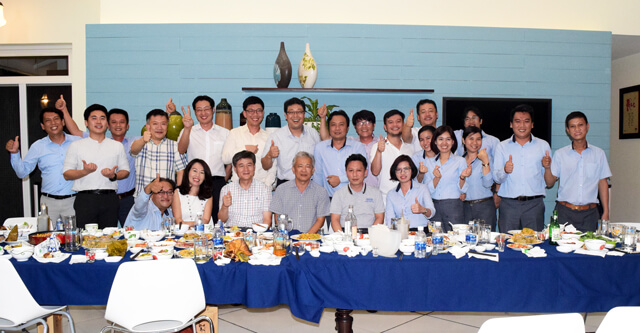 Kizuna is very happy to bring a memorable experience to the Korean business community in the area. And it is certain that Kizuna will bring this special occasion to companies from other countries in Kizuna Serviced Factory Area as Kizuna is always the "second home of the investors".
By Marketing Department – Kizuna JV Corporation