News
The Exclusive New Year Party for the Japanese business community in Kizuna
Following the traditional Tet party for the Korean business community earlier, on March 30th, 2018, Kizuna held an exclusive New Year Party for the Japanese business community in Kizuna Serviced Factory Area. Being the largest FDI community in Kizuna, there were 27 loyal customers from 17 Japanese SMEs attended the party.
First, let's see if the custom of Tet in Japan is different from that of Vietnam. In Japan, people do not celebrate Lunar New Year as some other Asian countries, they only have New Year Eve. The traditional Japanese "Oshougatsu" is derived from the custom of welcoming the goddess "Toshigamisama", the god of health, luck and prosperity. This is one of the most important traditional holidays of the year, an opportunity for everyone in the family to come together and celebrate the New Year. During the Oshougatsu days, the Japanese also enjoy New Year's Eve dinner, write postcards, give lucky money for children and go to temple, etc.
In order to celebrate "Oshougatsu", they prepare by cleaning up the clean house with the concept of washing away the bad luck of the old year, welcoming the best of the New Year. On the last day of the year, the Japanese will enjoy dinner with all family members. The meal is well prepared with traditional dishes made from grains, fish and seafood. During the meal, people will talk together, share their plans for the New Year in a warm and happy atmosphere.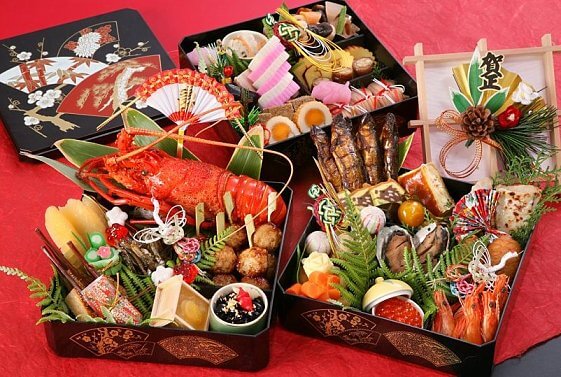 Accordingly, it can be seen that the traditional Tet holiday of Japan also has many similarities with the Vietnamese Tet. As well, when attending the first meeting held by Kizuna, Japanese customers easily integrate into the atmosphere here. Everyone shares meals and share stories while working in Vietnam as well as on upcoming plans.
Mr. Saito – Managing Director of Yumoto Vietnam Co., Ltd (the first investor in Kizuna 3 Serviced Factory) said: "For our company, those who have just invested in Vietnam, participating in this party is very meaningful. We sincerely thank Kizuna and look forward to participating in the next events."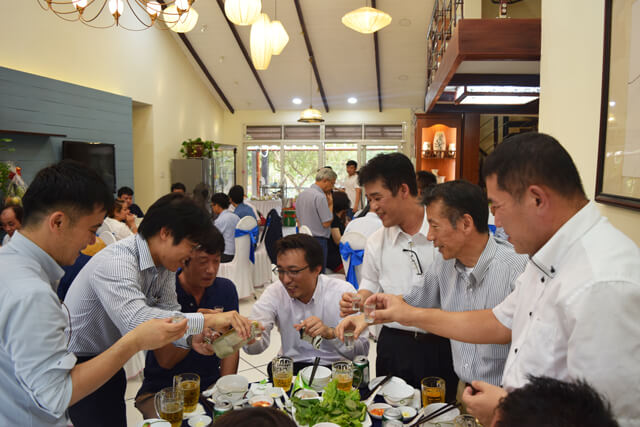 During the party, the customers were surprised and appreciate the hospitality and thoughtful staffs of Kizuna when hearing that the dishes were self-prepared by them, not from the restaurant.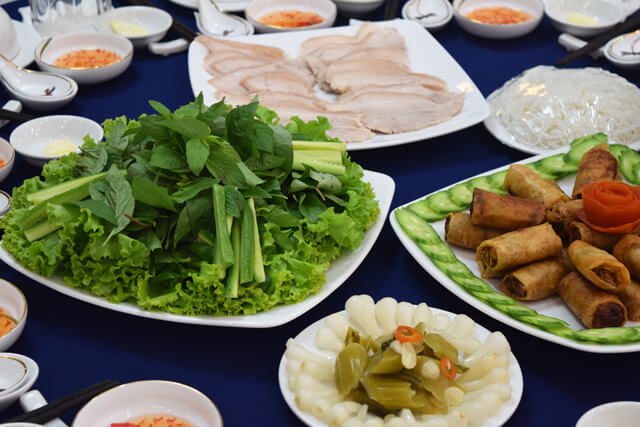 Kizuna is more than happy to bring a memorable party to the Japanese business community in the area. And it is certain that in the future, Kizuna will bring this special event to other communities here so that they can feel that this is their second home.
By Marketing Department – Kizuna JV Corporation