News
The 2018 Health Check for employees in Kizuna Serviced Factory
Annual health check for employees are compulsory according to the regulations of the Government. It is also the responsibility of the enterprises as the health of the employees is one of the key factors for the productivity and development of the enterprises. Therefore, the work of care, protection and improvement of health for the employees always needs to be concerned and prioritized in the management and administration activities.
Although understanding the importance of organizing health check for employees, the majority of businesses operating in the Kizuna Serviced Factory Area are small businesses, so it is difficult for them to organize by themselves. Understanding this difficulty, every year, Kizuna contacts hospitals and clinics to organize the health check for all businesses in the area. On the one hand, this helps them reduce the burden of work while still complying with the law. On the other hand, it brings the economies of scale, helping businesses save cost but still ensure the quality.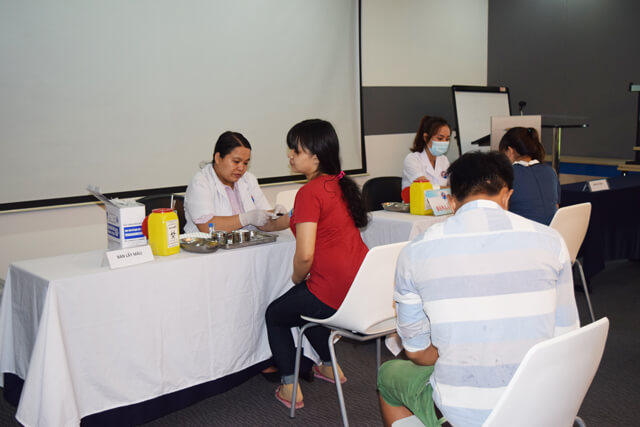 This year's health check took place from May 9th to June 18th with a total of 24 enterprises in Kizuna joined with over 400 employees. Most companies joined the health check for their employees at Kizuna 1 and 2 offices, operated by Saigon General Clinic. Many other enterprises had better welfare policies, increased health check budget and agreed to let staff be checked at Care Plus -Singapore Clinic (with standard of high quality services) in Phu My Hung. CarePlus is a member of Singapore Medical Group, one of Singapore's leading health and medical care chains.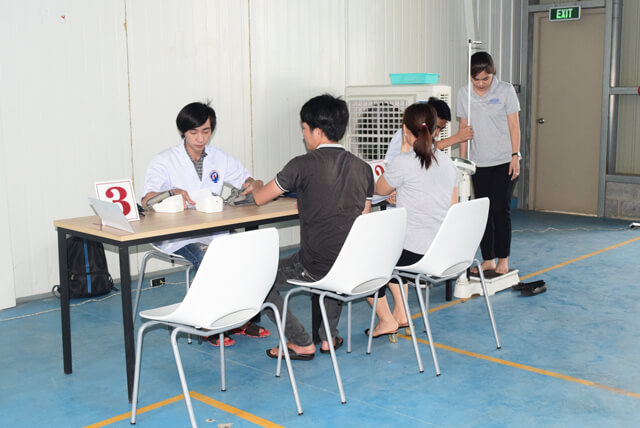 Kizuna is very happy and proud when supporting the enterprises in the area to organize the health check for employees in accordance with the law in an easier way. It also contributes to ensure the health of the employees resulting productivity increase. In addition to health check-ups, Kizuna also organizes annual activities for businesses and workers such as Sporting Event, Team Building, which helps to build solidarity and creates an engaging work environment. It is believed that these meaningful activities will receive enthusiastic participation from businesses and employees in the area.
By Marketing Department – Kizuna JV Corporation