News
Tama Shinkin Bank's visit to Kizuna Rental Serviced Factory
Tama Shinkin Bank is a financial institution of cooperative organizations aiming for mutual aid to prosper the region serving small-medium enterprises and local residents. The company was founded in 1933 and its head office is located in Tachikawa City, Tokyo, Japan. In addition to financial services such as deposit, loan and exchange, they also deal with investment trusts and insurance as well.
Japanese banks usually conduct business inspection tours to other countries in order to find out more about different investment environments. And Vietnam is one of those countries that they often have annual inspection tour to. According to the Foreign Investment Agency (Ministry of Planning and Investment), Japan is now ranked second among countries and territories investing in Vietnam. In 2016, the number of investment projects registered to invest in Vietnam has reached 549 projects, which is the highest number ever. "This shows that Vietnam continues to be an important investment destination for Japanese businesses," said Mr. Takimoto Koji, Chief Representative of JETRO in Ho Chi Minh City.
On March 9, 2017, Kizuna JV Corporation welcomed 20 people including staffs of Tama Shinkin Bank and representatives and officers of 15 Japanese companies from Japan who have interest in overseas affairs, at Business center of Kizuna 1 Rental Serviced Factory, located in Long An Province which is just only 30 mins far away from Ho Chi Minh City Center.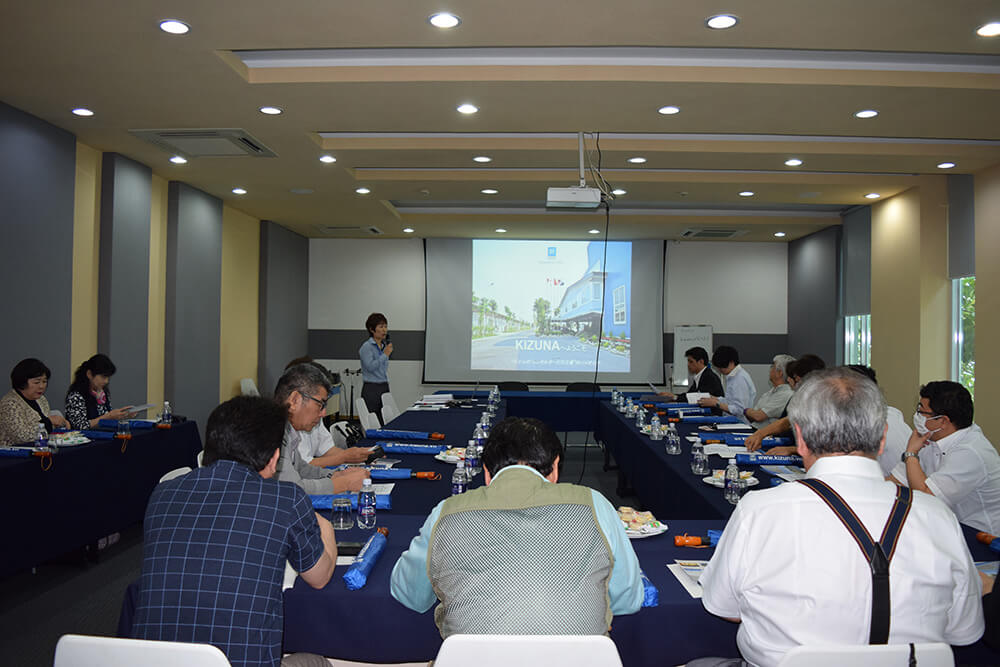 At the meeting, Ms. Shirakawa Satoko, Sales Department Director of Kizuna JV Corporation presented some brief information about "Japanese Company's Investment In Vietnam" and the situation of Japanese Enterprises community in Kizuna's Projects. Following the presentation, the inspection group also visited Naniwa Abrasive Vietnam Co., Ltd., – a Japanese investor at workshop D1 in Kizuna 1 Rental Serviced Factory. It has been 2 years since Naniwa Abrasive Vietnam Co., Ltd established in Kizuna. They are manufacturing of grinding stones both for overseas and domestic market. Through this event, they exchanged many useful information with Mr. Uematsu as the pioneer of Japanese Investor. After visiting Kizuna 1, they visited Kizuna 2 Rental Serviced Factory – 2nd project managed by Kizuna JV Corporation and impressed with the infrastructure here.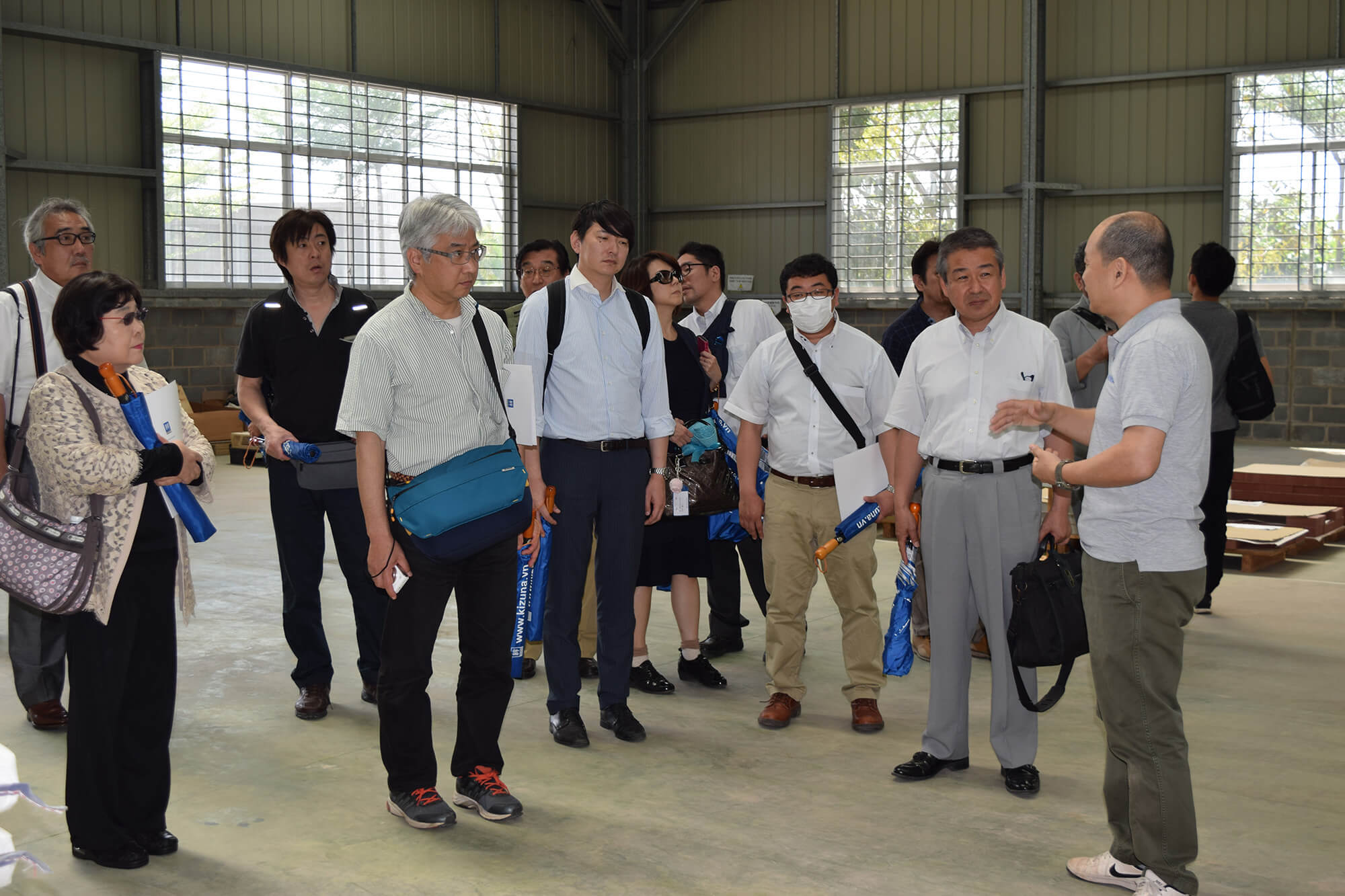 By seeing and hearing the actual voice from Japanese tenants in Kizuna, participants said it was very useful and helpful to deepen their understanding about investment in Vietnam, especially for people who are considering of investing here.
By Marketing Department- Kizuna JV Corporation