News
Successful Kizuna Sporting Event I-2017
On June 18, Kizuna Sporting Event I-2017 took place successfully in the exciting atmosphere with the presence of the representative of the BOD of Kizuna JV Corporation, the representatives of the Trade Union of Industrial Park in Long An province, enterprises, and hundreds of athletes and enthusiastic supporters from more than 18 enterprises in the Kizuna Serviced Factory Area. There were 4 competitions in the sporting event including men's and women's football took place at Tan Kim Football Stadium, and Men's and Women's Cross Country Running in Kizuna 1 factory area.
Mr. Doan Hong Dung – Chairman of BOD and General Director; and Mr. Tran Duy Vu – Deputy General Director of Kizuna JV Corporation, spoke at the opening ceremony: "The first Kizuna sporting event was organized to create a healthy playground for the employees who are working at Kizuna serviced factory area, as an opportunity for everybody to connect with each other as well as train physical health. With the Motto of Connection – Happiness – Healthiness, hopefully the first Kizuna sporting event will give all employees an exciting playground and a memorable experience. "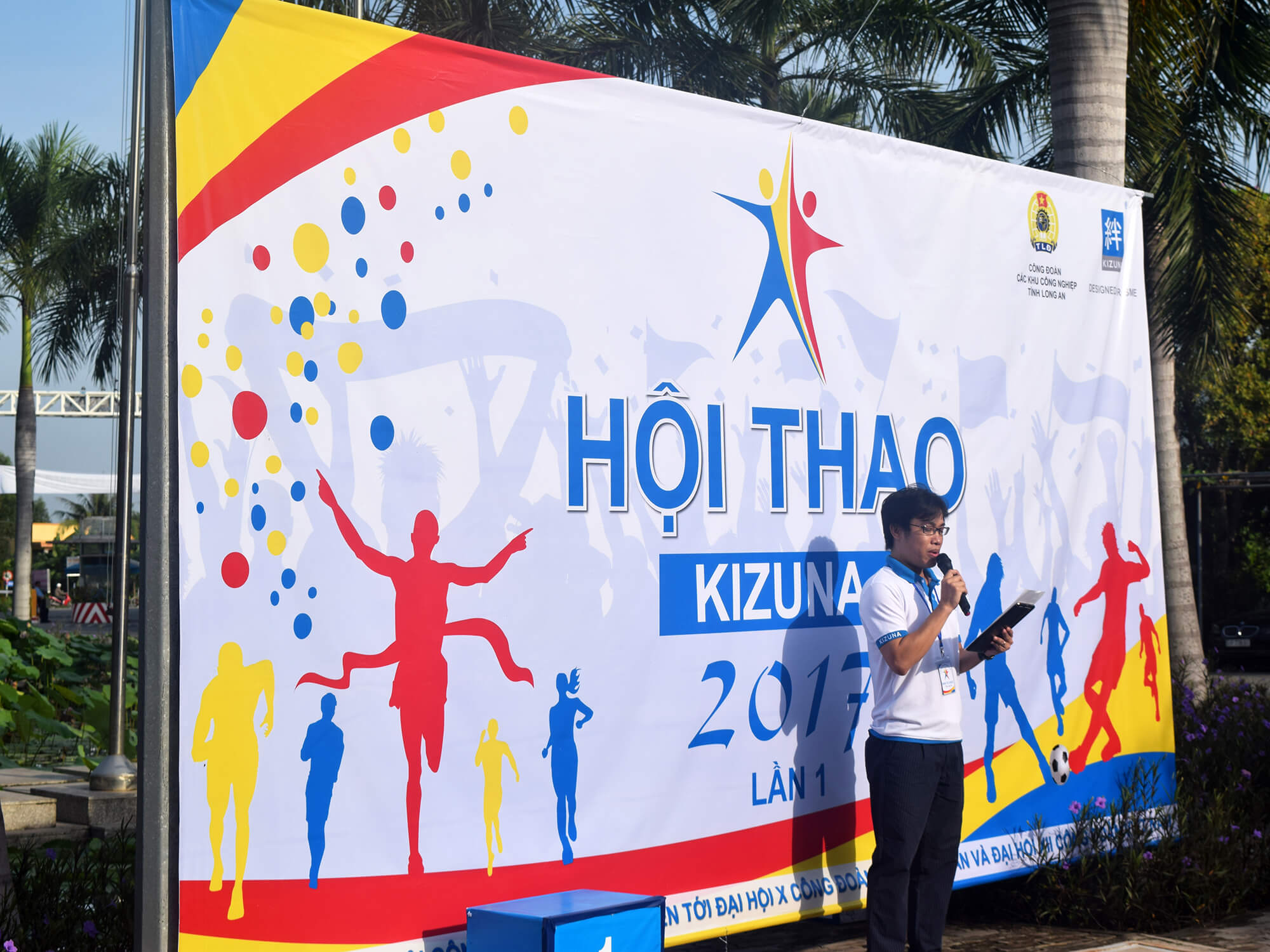 Before the games took place, Kizuna gave commemorative flags for the enterprises participating in the event and sincerely thanked them for facilitating their employees to participate in this meaningful activity. With the spirit of solidarity, playing hard, the football players and the cross-country running athletes had bring the audiences suspense and interesting competitions.
After the extremely drastic competitions with the spirit of fair play, the sporting event has found the best football teams and athletes.
I. Men's football: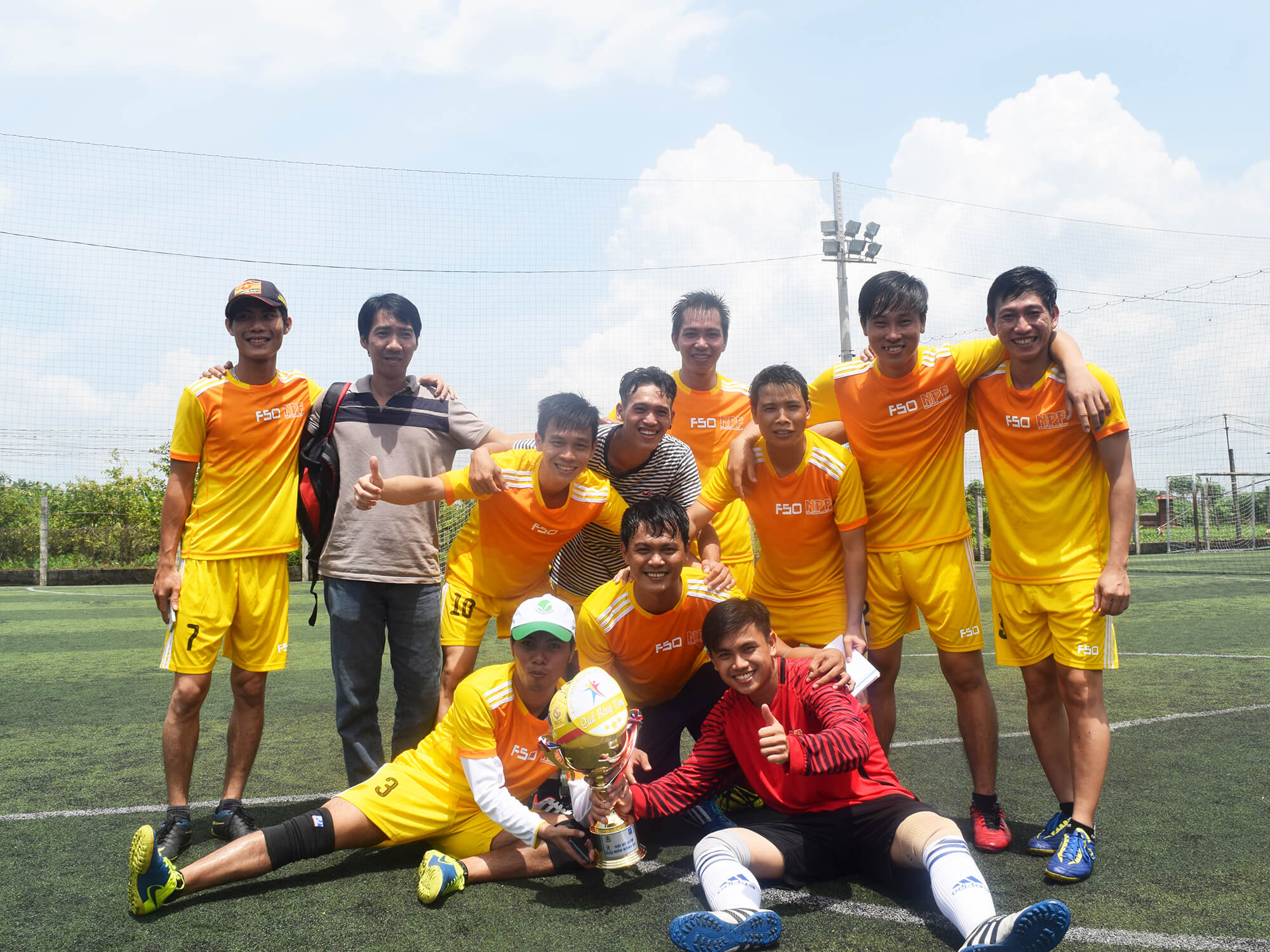 Second prize: Kizuna FC coalition troops
Third prize: Kizuna JV coalition troops
Golden Ball: Player Tran Tri Tai – NPF team
II. Women's football:
Second prize: MT Garment team
Third prize: ITL team
III. Men's across country running
Gold medal: Cao Hoai Trung–Tabuchi company
Silver medal: Dinh Tan Vuong – Maruyoshi company
Bronze medal: Tran Xuan Huy – MT Garment company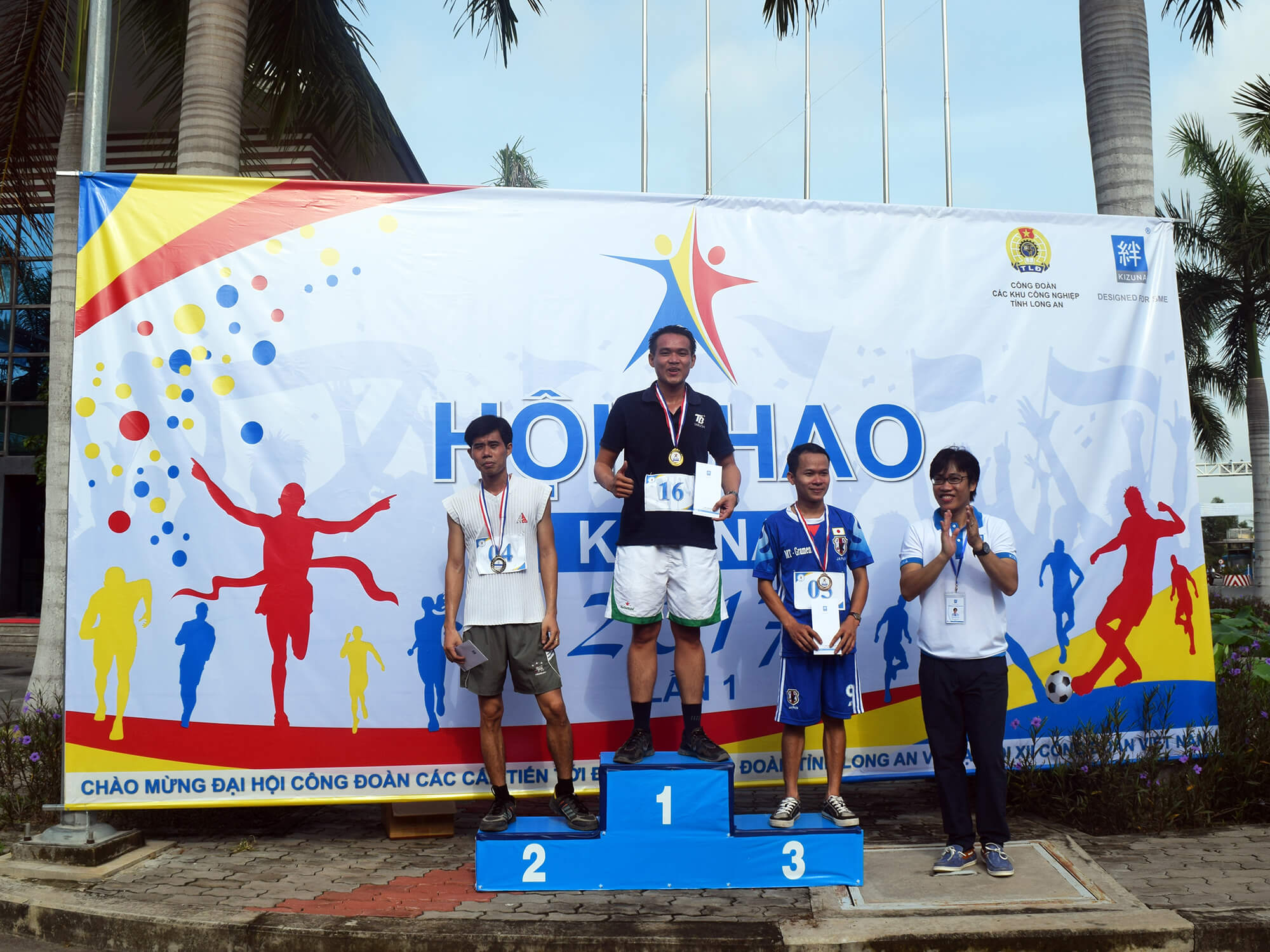 IV. Women's across country running
Gold medal: Do Thi Kim Nhung – Active Company
Silver medal: Nguyen Thi Phuong Ngan – Tabuchi Company
Bronze medal: Nguyen Thi Hong Anh – MT Garment company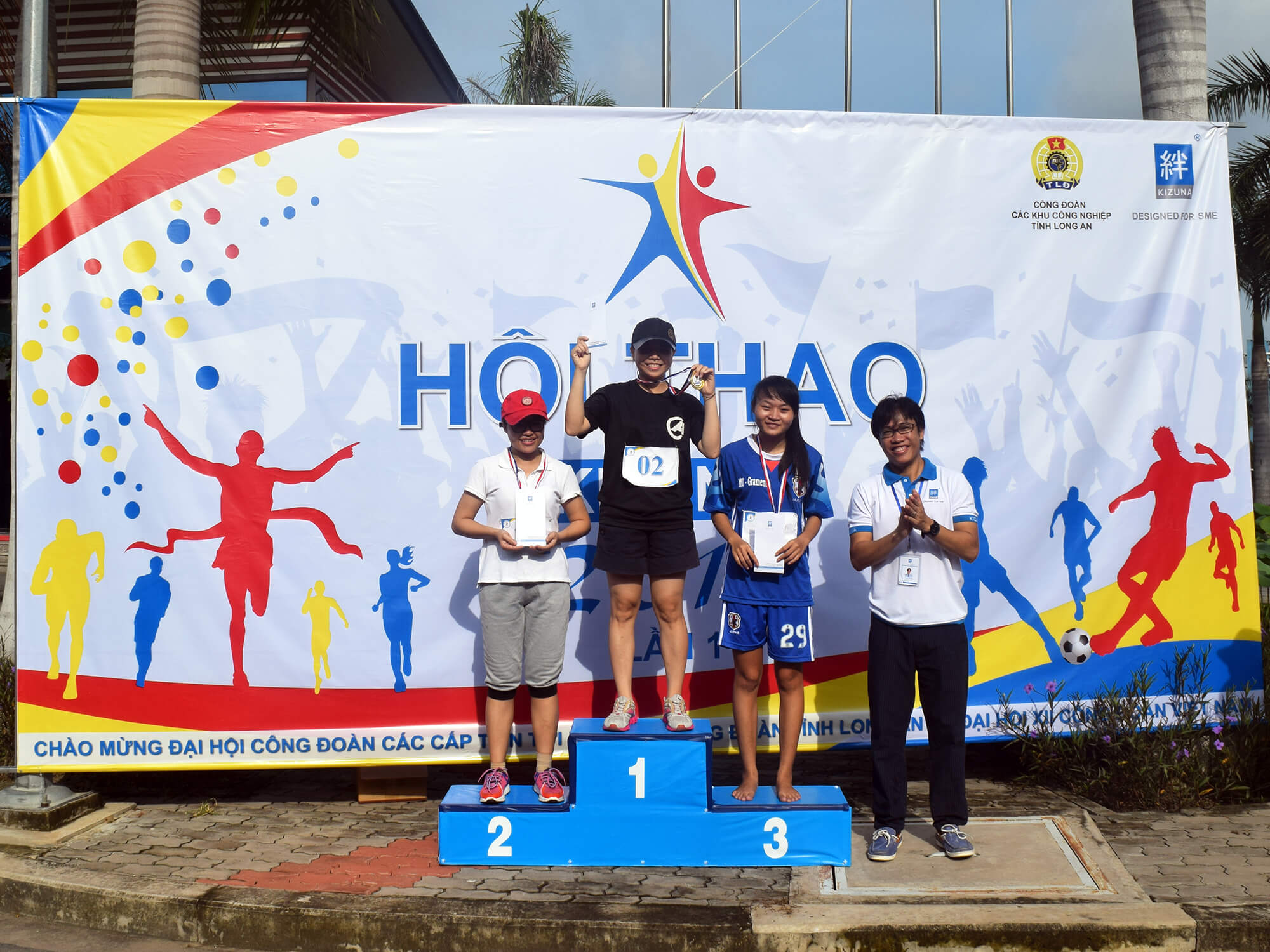 Kizuna sporting event I – 2017 was finished, thanks to the Trade Union of Long An industrial parks, the managers of enterprises and all athletes accompanying the program. The organizer believes that the Kizuna Sporting Event will be maintained and developed as an annual event in order to create a healthy playground for the employees in the area and hopefully next year's Sporting Event will have more sports events as well as receive the enthusiastic response of all businesses in the Kizuna serviced factory area.
Goodbye and see you again at the Kizuna Sporting Event 2018.
By Marketing Department – Kizuna JV Corporation