News
Kizuna welcomes Ho Chi Minh City Department of Industry and Trade
Over the years, there are many FDI enterprises with factories located in Vietnam looking for domestic suppliers to optimize production in order to reduce costs and provide punctually spare parts. The outbreak of the Covid-19 epidemic, which disrupted supply chains in countries, contributed to an increase in demand for new local suppliers.
Therefore, on January 14, the Supporting Industry Development Center, under the Department of Industry and Trade of Ho Chi Minh City, visited and worked at Kizuna to learn from the experience of a very successful ready service factory development model at Kizuna. After more than 9 years of establishment and development, Kizuna has 3 service area and an expansion, successfully attracting more than 175 small, medium and even micro enterprises - the main force of the global supply chain. .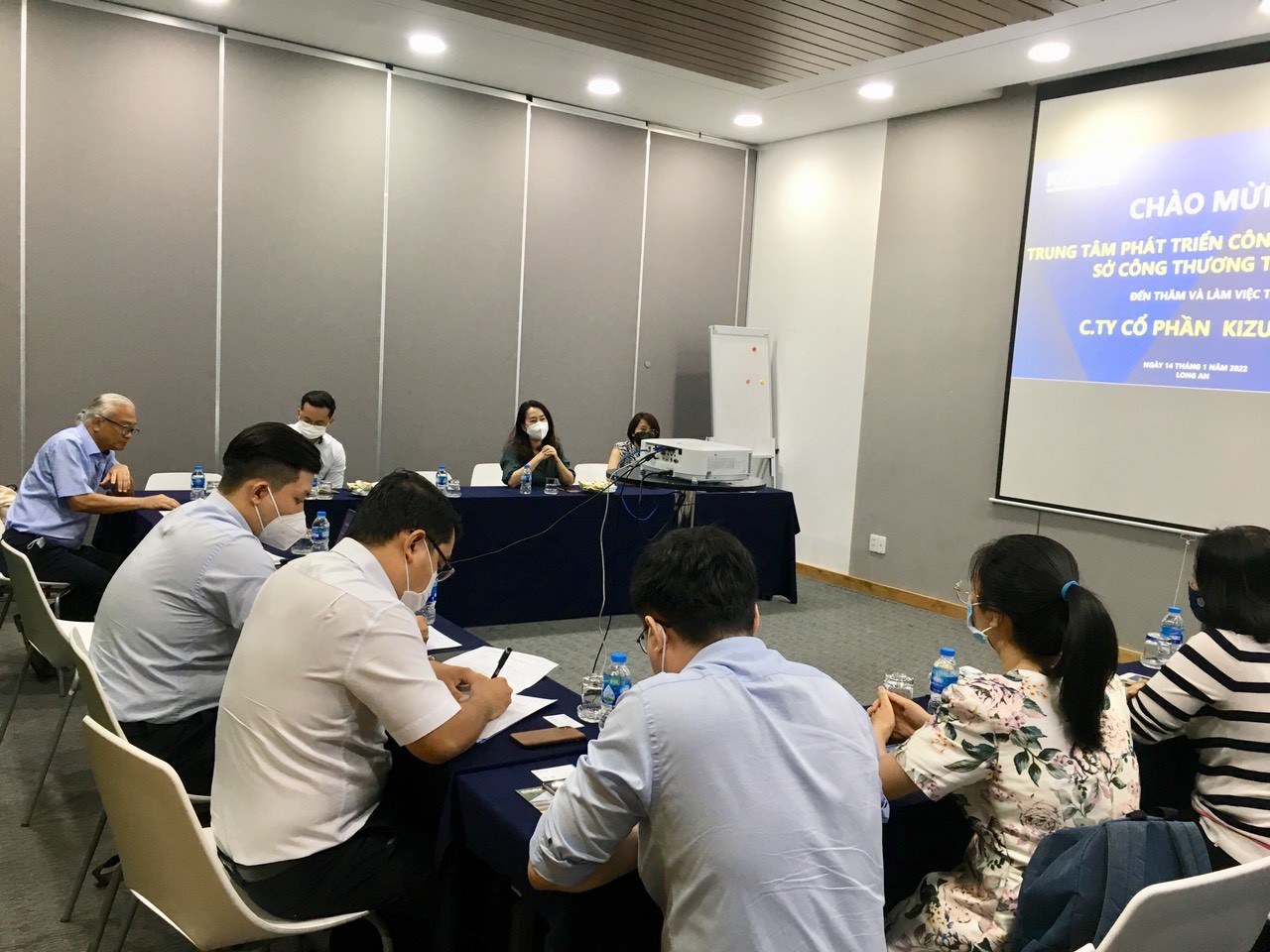 Ho Chi Minh City will have a policy to support operations for enterprises that prioritize research and development (R&D) so that enterprises can become a leader in the field of supporting industry production and high-tech application production, contributing to economic development as well as share production experiences in the post-Covid normalization period that Kizua has done very well during this time.
Mr. Doan Hong Dung - General Director of Kizuna enthusiastically shared every detail and practical experience of Kizuna in building and managing the enterprise ecosystem, helping the delegation to have more practical information which applies to enterprises community connection in the future.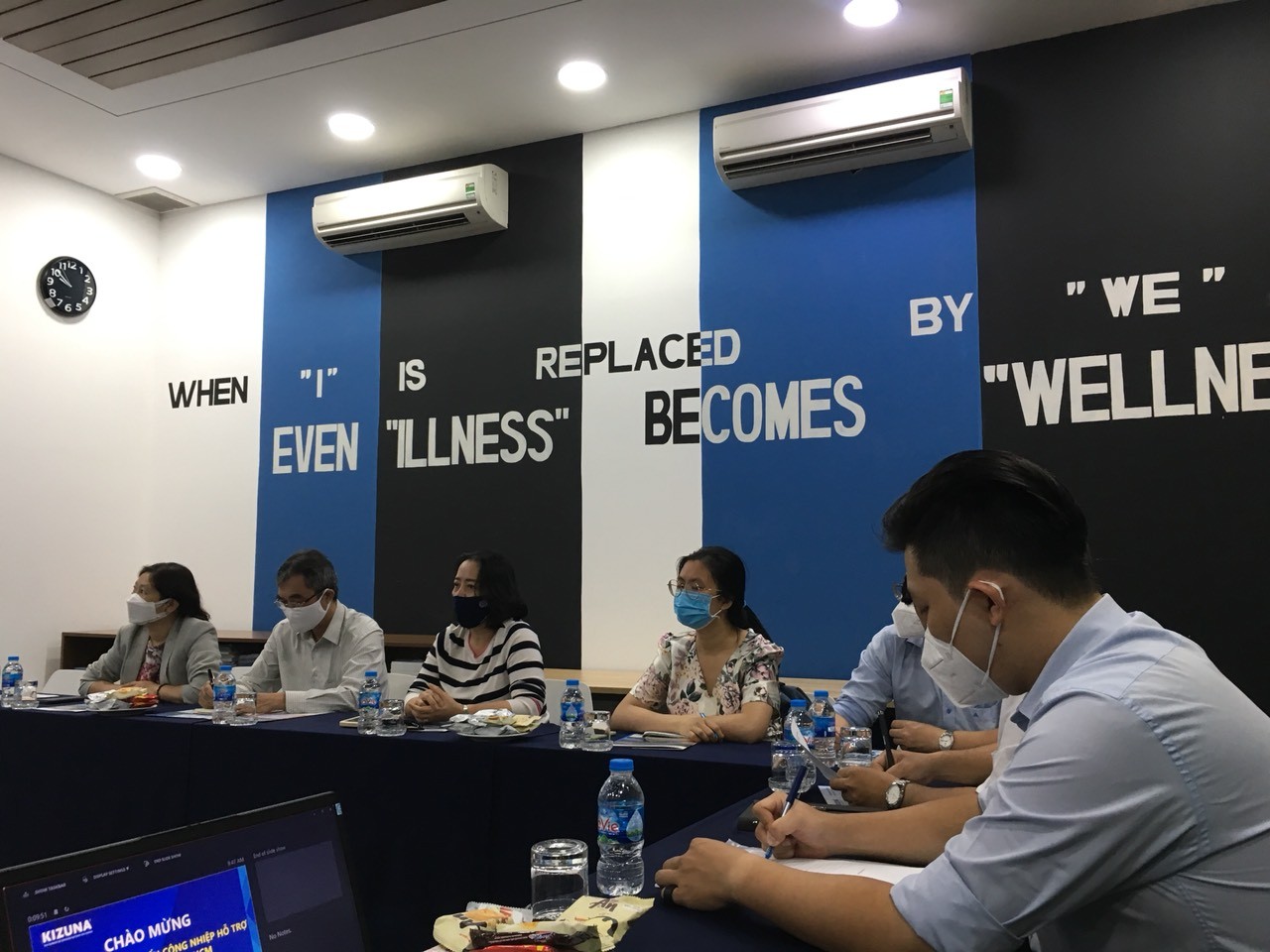 Mr. Dung also told that Kizuna is very pleased to welcome the delegation, and hopes that in the future there would be more opportunities for Kizuna to connects enterprises, contribute to "upgrading enterprises" in accordance with the right goals set by the Department of Industry and Trade in this year 2022.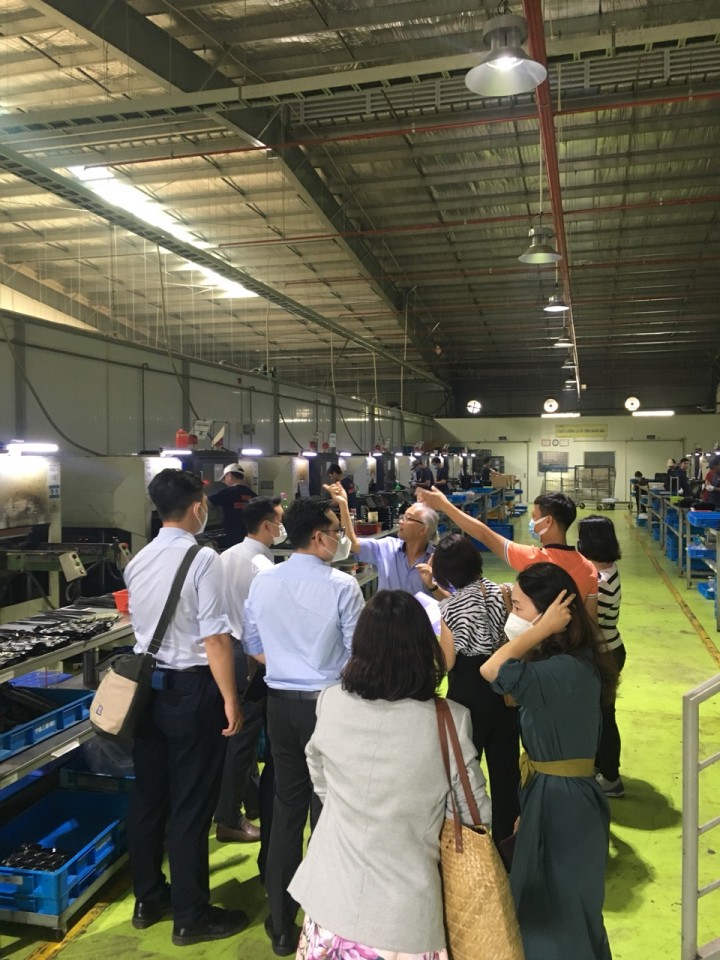 General Director - Mr. Doan Hong Dung guilded the delegation to visit Kizuna Ready serviced Factory