News
Semitec Electronics – Success and development
Semitec Electronics Vietnam Co., Ltd was established on November 6, 2014 by Semitec Corporation, which has headquarter in Tokyo. Semitec specializes in manufacturing electronic components (temperature sensors) for temperature measurement devices such as automobiles, OA equipment and household appliances. Semitec Corporation is a global conglomerate, has operated in many countries around the world such as Korea, Thailand and Philippines.
In 2014, after researching about market, labor force, and industrial parks in Vietnam, they chose Kizuna rental serviced factory as their investment location. At the beginning, they started with the factory scale of 1000 m2 located in Kizuna 1 with 100 employees. After 2 years of production, constantly improvement and increased productivity, Semitec expanded their scale to an area of 3000m2 and increase the number of employees to 250.
At the inauguration of their new factory in Kizuna 2 rental serviced factory on February 23, Mr. Yoo Myung Sun, General Director of Semitec Electronics Vietnam Co., Ltd, said that: "In the previous year, our company had improved the working environment, expanded and developed, so this year, in order to go further, I want all of Semitec staffs to grow together. Therefore, everyone, let's try to improve ourselves, contribute to the company and the overall development of the society. " His speech at the opening ceremony was a great driving force for all employees of Semitec to give their best efforts to improve productivity, bring success for both themselves and the company.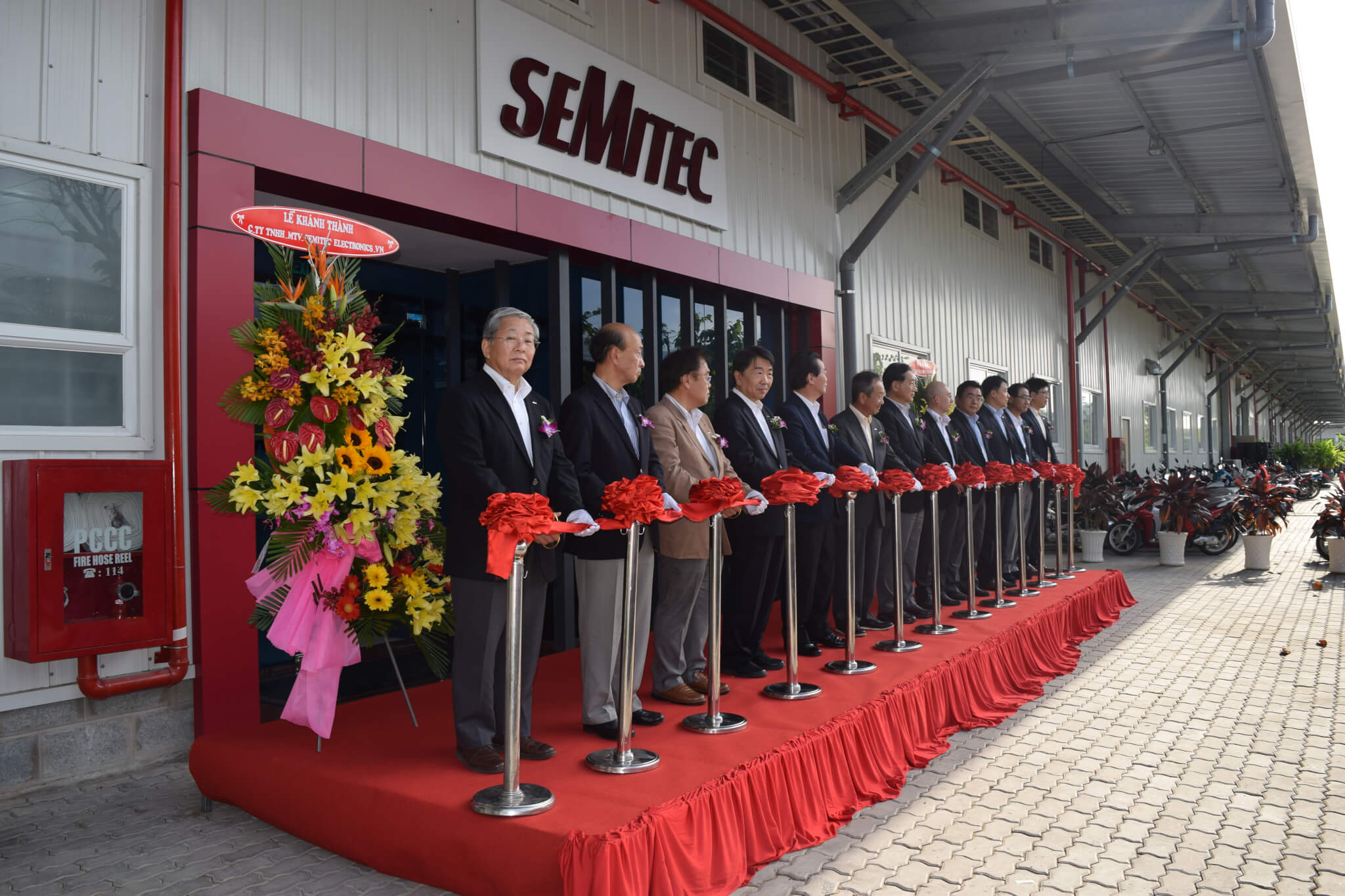 As a partner who has been working with Semitec from the first day of coming to Vietnam, Kizuna JV Corporation was delighted at the success of Semitec Electronics Vietnam Co., Ltd. Kizuna wish Semitec prosperity, successful business, as well as affirm the prestigious brand – quality in Vietnam and international market.
By Marketing Department-Kizuna JV Corporation