News
Ricoh's customer event "Empowering Digital Workplaces"
The Ricoh Group has consistently provided innovative products and services since its inception in 1936 in Tokyo, Japan. Until now, it has sales and support, production, and research and development operations in around 200 countries and regions under regional headquarters in USA, UK, Singapore, and Japan with more than 100.000 employees. Ricoh Vietnam Co., Ltd. was established in 2011 and now has their head office in HCMC, the thermal media factory in Kizuna 2 Serviced Factory (Long An Province) and a branch in Hanoi. With 3 main offices and national-wide distribution network through partners, Ricoh Vietnam can provide the products and services to customers at anywhere.
Besides its famous office equipment such as photocopiers, printers and inks, Ricoh provides thermal media, commercial and industrial printing equipment. They also offer office solutions and IT services.
Ricoh's thermal media factory in Kizuna Serviced Factory
Ricoh is aiming to develop the thermal-transfer printing industry, that's why they decided to established their branch in Kizuna Serviced Factory. With the location very near to HCMC, it saves the transportation and commuting cost. Since this is the first time doing manufacturing in Vietnam, they really appreciated the great administrative procedure support from Kizuna. Ricoh Vietnam Co., Ltd. – Long An Branch is now well-suited for the further development of thermal transfer printing products for both domestic and foreign markets.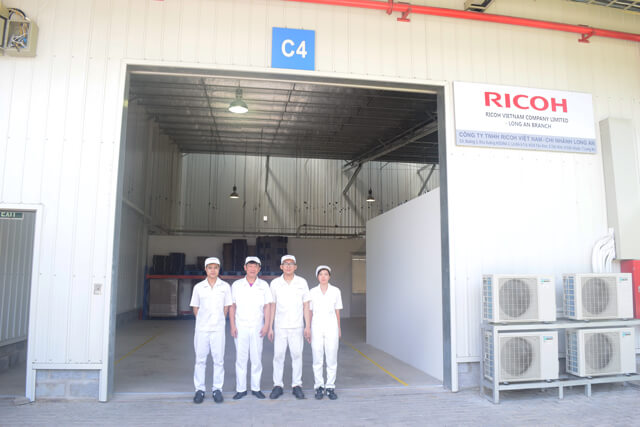 Customer event "Empowering Digital Workplaces"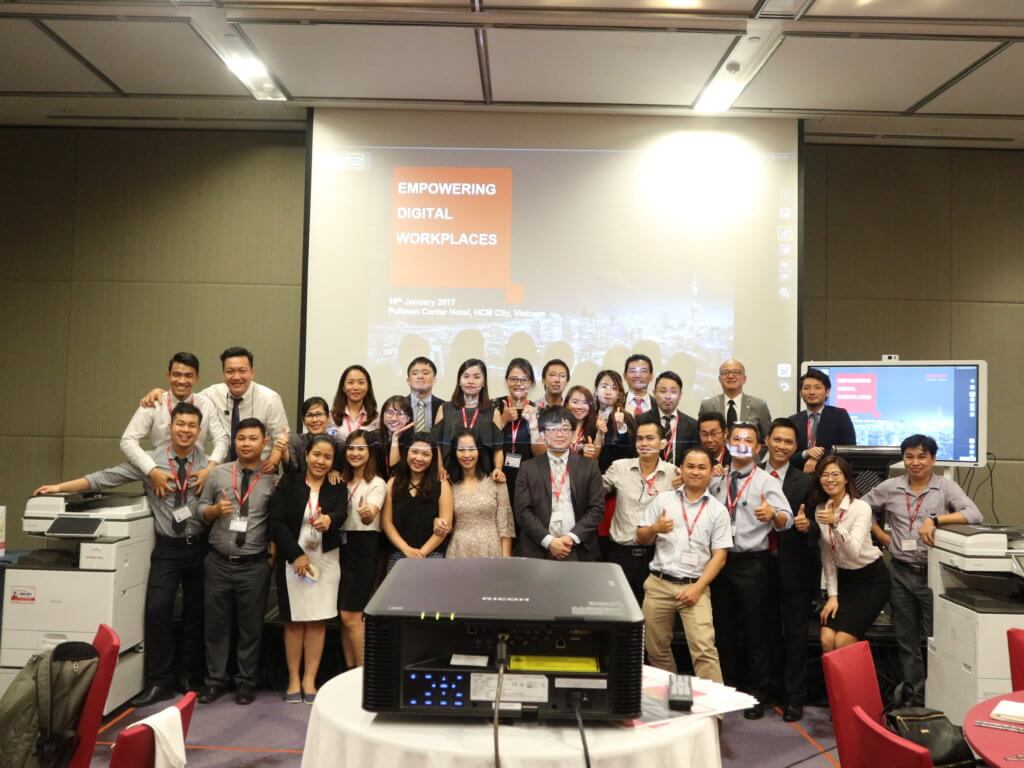 On January 2018, Ricoh held the customer event "Empowering Digital Workplaces" in HCM and Hanoi. This inspires companies to improve workplace using innovative technology and services which enable individual to work smarter. Ricoh's Hanoi Live Office is a showroom to customers, which demonstrates the SMART office model. They have modern collaboration facilities like phone booths, suitable for work that requires high concentration. Especially, interactive meeting rooms using Ricoh Visual Communication equipment like the Ricoh Interactive Whiteboard allows multi-location meeting at anytime, with anyone at the lowest cost. This can be considered as one of the best solutions for multinational companies to save their time and cost.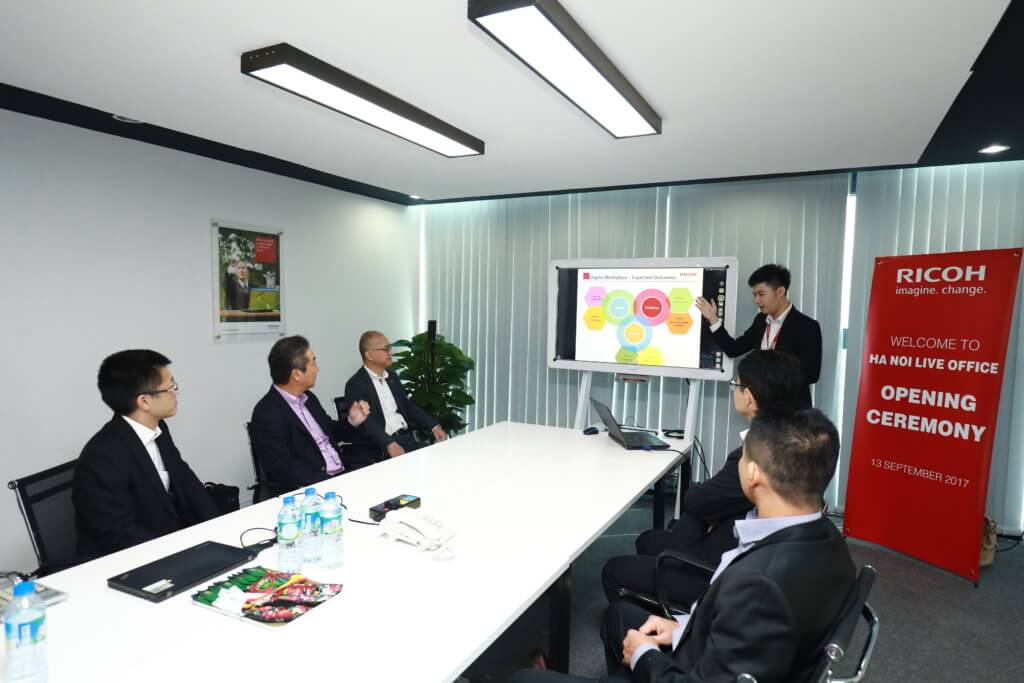 Moreover, the huddle space encourages employees for quick discussion and instant problem solving at anytime. They will soon also open a similar SMART office in HCMC.
Kizuna will continue being Ricoh's companion in their successful journey in Vietnam. And to develop our vision of becoming a model of perfect enterprise, in which our people master science and knowledge to conduct an effective business and durable development, Kizuna will definitely need to turn our offices into SMART offices in the near future following Ricoh's inspiration and use their innovative products.
By Marketing Department – Kizuna JV Corporation