News
Revo coffee - A Vietnamese brand created from passion
As a start-up established by enthusiastic and passionate young people with the love for coffee, HnN Viet Nam Company successfully held their opening ceremony and launched Coffee Corner with the brand Revo Coffee at workshop O2 in Kizuna 1 Serviced Factory on July 18, 2017.
Starting from their limitless hobby and passion for coffee, after learning and starting business with the project Ghien Ca Phe Store, the team luckily got the cooperative investment, and then Revo Coffee was born. The first showroom of Revo Coffee is located at No. 27 Pham Thai Buong, Phu My Hung, District 7. This is a small showroom with tropical-theme design. Customers may enjoy cups of coffee right there or take away, or simply visit the coffee shop to learn more about coffee and share their passion with the team of passionate young people there. In addition, with the opening of Revo Coffee Corner at Kizuna 1, workers and staffs working at Kizuna Serviced Factory have one more trusted place to enjoy coffee, chat and relax every morning or in the break.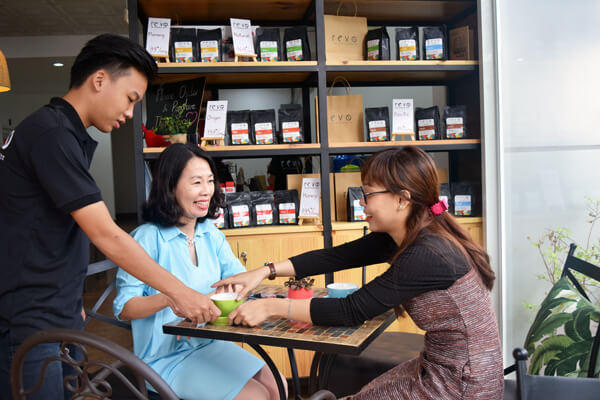 With the objective to make "your personalized coffee", Revo Coffee will surely bring a new breath for Vietnamese coffee market. Kizuna believes that, with passion and constant learning of the team, Revo Coffee is promised to develop more, creating better kinds of coffee with high quality and becoming a famous coffee brand in Vietnam.
By Marketing Department – Kizuna JV Corporation