News
Regional minimum wage increases into 3.5 million/month from 2016
From 2016, minimum wage increased by 250,000-400,000 VND / month to 2.4 million-3.5 million/month depending on the regions is outstanding content stipulated in Decree 122/2015/ND-CP dated 14 Nov 2015 of the Government.

Specifically, regional minimum wage VND is 3,500,000/month, applicable to enterprises operating in Region I; Region II is 3,100,000 VND/month; Region III is 2,700,000 VND/month; Region IV is 2,400,000 VND/month.
This wage level is the basis for businesses and laborers for agreements and salary payment; in which, wage paid to untrained laborers, doing the simplest job in normal working conditions, ensuring enough working time in the month and completing labor norms or agreed jobs mustn't be lower than the minimum wage, and must be at least 7% higher than regional minimum wage for trained laborers.
This Decree takes effect from 01 Jan 2016.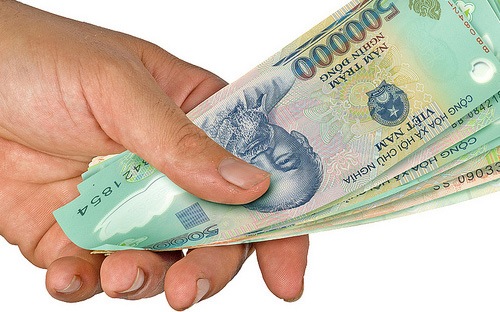 Besides, concerning wage there is also policy to remove provisions stipulating paying salary within working month for laborers as follows:
As stipulated in Circular 47/2015 /TT- BLĐTBXH guiding some articles about labor contracts, labor discipline … provisions about having to paying salary immediately within working month to laborers were officially removed. Thus, from 2016, labourers who receive monthly salary will be paid once for one month or once for half month.
Salary which is the base for calculating severance allowance or job loss allowance is the average salary under labor contracts of 06 consecutive months before laborers stop working or lose job; in case laborer sign many successive labor contracts at 01 company, the working time to calculate severance allowances, job loss allowance is the total time laborers worked according to labor contracts.
The Circular stipulates clearly no discipline to laborers raising offsprings, adopted children and surrogacy children under 12 months of age.
The circular takes effect from 01 Jan 2016.
Source: luatvietnam.vn