News
(Q1-2017) Foreign Direct Investment (FDI) in Vietnam
In the first quarter of 2017, Foreign direct investment (FDI) in Vietnam is US$ 7.71 billion, up by 77.6% compared to the same period last year (Foreign Investment Department, 2017). As of March 20, 2017, 493 new projects were granted investment certificates with a total registered capital of US$ 2.917 billion, rose by 6.5% over the same period of 2016. Besides, there were 223 projects registered to increase investment capital with total registered capital increased US$ 3.94 billion representing a 206% year-on-year rise. Let's find out more about the proportion of investment industries, investment partners by country and investment capital sorted by provinces/cities through the below analysis.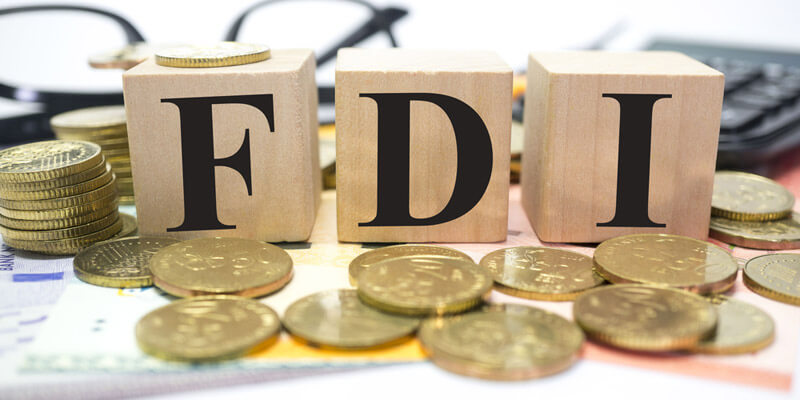 Investment industries
Foreign investors have invested in 18 areas, of which the manufacturing industry has maintained their position as the most attracting foreign investors with total capital of US$ 6.54 billion, accounting for 84.9% of the total registered capital. Next is the real estate business with a total investment of US$ 343.69 million, representing 4.4% of total investment. Third place was the wholesale and retail sector with a total registered capital of US$ 296.8 million, accounting for 3.85% of total registered capital.
Investment partners
There are 71 countries and territories investing in Vietnam, of which South Korea ranks 1st with total investment of US$ 3.74 billion, accounting for 48.61% of total investment. This result is also very understandable since early this year, many large projects invested by Korean companies have been approved, including the expansion project of Samsung Display Vietnam Co., Ltd. in Bac Ninh with investment capital increased by US$ 2.5 billion. Singapore is the second largest country with a total registered investment of US$ 910.8 million, accounting for 11.81% of total investment in Vietnam. China ranks third with total registered capital of US$ 823.6 million, accounting for 10.68% of total investment.
Investment locations
Foreign investors invested in 52 provinces/cities around Vietnam, of which Bac Ninh Province saw the largest registered capital of US$ 2.61 billion, accounting for 34% of the total investment capital. It is followed by Binh Duong Province with US$ 1.39 billion, which is equal to 18.04% of the country's total FDI. HCM City took the third place with US$ 600 million, accounting for 7.78% of the total investment capital.
Through the above figures, we can see that Vietnam is currently an attractive place of FDI. In the coming years, with open policies and trade agreements already signed with partners, Vietnam promises to continue to be the ideal investment destination for new foreign enterprises as well as businesses want to transfer plants from other countries to Vietnam to produce and export.
By Marketing Department – Kizuna JV Corporation
Source: http://fia.mpi.gov.vn/tinbai/5247/Tinh-hinh-thu-hut-Dau-tu-nuoc-ngoai-Quy-I-nam-2017