News
Problems that SMEs must face at the time of investiment in Vietnam
There have been more and more small and medium-sized enterprises investing in Vietnam recently. Although many investors are tend to be attracted by the good stories, but also the companies also need to be fully aware of the "difficulties" they will have to face when investing in Vietnam. Therefore, it is necessary to prepare the solution for these problems in advance. There are problems related with "common sense" which is popular in our countries but can not be applied in Vietnam. Therefore, foreign investors who expect the similar work style to their own after investing in Vietnam will face a lot of problems. Here are some issues that foreign small and medium-sized enterprises often encounter when investing in Vietnam.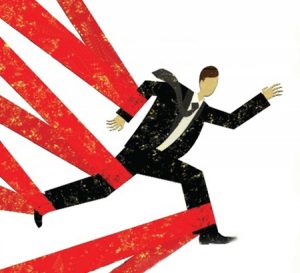 ■ Importance of preliminary survey before investing in Vietnam
The small and medium enterprises should conduct the Fundamentals of Surveying (F/S) to assess the possibility of business in Vietnam (study the feasibility and profitability of investment project) before investing in Vietnam. There are many cases of failure because investors did not do sufficient market research before investment. To avoid this failure, the small and medium enterprises before investing in Vietnam need to carry out preliminary survey in advance (to research on raw materials suppliers, sales destination, Infrastructure status, goods distribution, tax, accounting, banking, recruitment, labor costs, and the documentation procedures) to be able to evaluate the possibility of doing business in Vietnam.
In addition, the foreign investors need to set up detailed plan, the target and scope of business and staff training to aim at profitability in 3-5 years. It's also important to set up a plan by considering of the time to be consumed by the new procedures and situation of increasing labor cost. Furthermore, the staff training and the non-stop improvement effort in order to increase profit even after starting operation is also very important.
■ Rent or build the workshop
It usually costs approximately 900,000 USD- 1,600,000USD to build the factory about 2,000m2. It's very risky for small and medium enterprises to start business with high initial investment cost and uncertainty about the possibility of success in business in Vietnam. Ready – built rental factory helps the investors to try the Vietnam market for first a few years, see future direction of their business with low risk and low initial cost and help the companies to strart operation speedily. Therefore, ready – built rental factory is attracting the attention of many small and medium enterprises who invest in Vietnam for the first time as a best choice to start business.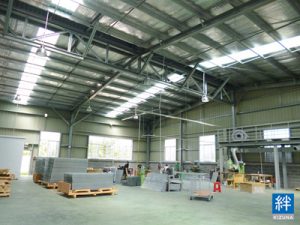 Currently there are a variety of industrial parks. It's important for the investors to check if the developper of each Ip has proper license and environmental license or not as there're many troubles related with the environment in Ips. At the first stage of investment in Vietnam there are many unknown things. Investors should choose the industrial park which can support by multi languages such as English, Japanese and Korean. The Japanese companies should invest in areas where there are many Japanese companies to be able to exchange information.
■ Understanding the customs and Logistics procedures
If the place to import raw material and sales destination are overseas, investors need to know the transportation cost to the international port and airports. Investors should conduct an investigation to find out about the future infrastructure planning to be able to choose a convenient investment destination for cargo distribution.
In addition, import and export procedures are all made in Vietnamese with complicated procedures. Foreign companies should study the know-how of reliable logistics companies at the beginning and we recommend them to shift the tasks to their own staffs or local company gradually.
■ Foreign resident staff
In case Small and Medium sized-enterprises invest in Vietnam, the number of foreign resident staffs to be placed in Vietnam is limited due to high cost and insufficient number of workers in parents' company side. In many cases, the appointed staffs were often selected from the sales staff and technicians who don't have enough experience and expertise in accounting, tax and management. To avoid the shortcomings in the preparation, the important thing is that the staff appointed to work in Vietnam must learn about new working environment in advance. Responsibility and pressure for each resident staff is very big with problem of cultural differences, language barriers and time consuming administrative works in addition to manufacturing activity. Therefore, it's necessary for them to reduce their own burden by using the supporting tools or networks. It's also necessary for them to expand the network of reliable business partner and friends to be able to support each other at any time. New environment and management of the factory will give you a lot of stress. The Appointed staffs from overseas are advised to find out their own measures to relieve stress and pressure.
■ Vietnamese employee
Most frequent question from the foreign companies under consideration of investing in Vietnam is the high turnover rate of Vietnamese employees. Basically, foreign companies can reduce this rate by creating a friendly working environment, through many kinds of allowances and welfare.
Foreign investors need to understand that the way of thinking and living in Vietnam is completely different, so the knowledge from abroad can not be applied in Vietnam. "When in Rome, do as the Romans do", foreign investors should take their time to become familiar with the way working in Vietnam and gradually change their thinking to do business activities smoothly.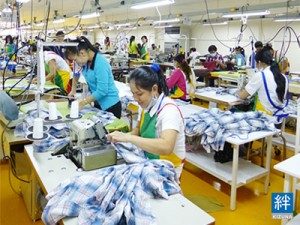 For Japanese companies, the corporate culture of small and medium enterprises is very suitable for family culture of Vietnam. So Japanese investors can easily create close relationship with Vietnamese employees to have a working atmosphere like at home and increase the job retention rate of employees. Vietnamese is known as "pro-Japanese". Many Vietnamese are highly motivated to study Japanese. However, it's important to check how much Vietnamese workers can understand clearly accurately to avoid the misunderstanding in the middle of conversation no matter if they can speak Japanese well.
Above are important points that investors need to know and the most important thing is to search for enough information before investing with tolerant mind of "When in Rome, do as the Romans do". Kizuna Rental Serviced Factoryand Ecofactory Ready-built factory for lease of Kizuna JV Corporation are one of the best choices for small and medium enterprises that are considering of investing in Vietnam. Professional English, Japanese and Korean speaking staffs will certainly help investors to feel safe and satisfied.