News
Pick an ideal high quality workshop for rent for enterprises
Ready-built high quality workshop for rent are catching much attention from domestic and foreign enterprises. However, it is not easy for businesses to choose a satisfying-rental factory. Therefore, enterprises should prepare some tricks to find out appropriate manufacturing plants. In the next part, we will recommend 3 tips for enterprises to choose a high quality workshop for rent.
3 Tips to choose a high quality workshop for rent
To become a smart investor, you have to look at different criteria. Simultaneously, making such a lot of questions will help you have an overview and assess all the matters at their true worth. Those also include the way you choose a ready-built high-quality workshop for rent.
1/ Considering workshop infrastructure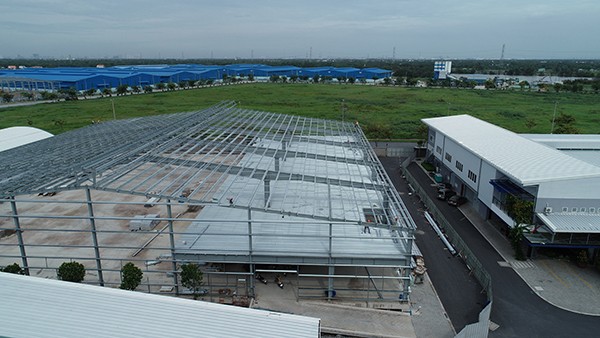 More and more enterprises choose high quality workshop for rent in their production
Infrastructure plays a key role in construction. When you choose a ready-built high quality workshop for rent, you need to pay special attention to this factor. Because the infrastructure is a rigid frame of construction. The rigid frame must be firm in order to ensure the safety of employees during the production process.
If the ready-built high quality workshop for rent's in poor condition, infrastructure can cause dangers. Firstly, the production process will be interrupted because of technical problems. Secondly, the degradation of construction quality will lead to possible accidents and risks. Thirdly, your enterprises will lose a lot of electricity and water costs because of the use of old technologies. Therefore, this criterion is extremely important. It will help you appreciate a high quality workshop for rent.
2/ The favorably strategic position of a ready-built high quality workshop for rent
The "profitable" position is a term that traders often mention whenever starting to hire a good business location. Similarly, in production, enterprises need to find a good location of factory. Basing enterprises in such advantageous positions will create much development. First of all, the locations must near both production site and consumer market. It is not an easy task to satisfy this criterion so that the businesses must consider carefully.
We advise all the enterprises to hire a general position. A general position means that you have to determine that the workshop will locate in the Vietnam industrial zone. From that, the first direction you have to do is looking for good industrial parts. For example, the medium size workshop for rent in Long An.
Long An locates in the centre of the southern economic center-point area. Long An is neighbouring with HCM city- the largest economic region in Vietnam. This location can easily connect to harbors, airports, and it has a favorable transportation system. Two special advantages of Long An are near the consumer market and the materials. The price of a factory for rent in Long An is at a moderate level for a quality factory model.
3/ Good workshop architecture
A workshop with beautiful architecture is the criterion about the convenience and the modernity of every construction. You have to pay attention to the fact that a cheap ready-built high quality workshop for rent doesn't always meet the qualifications. A good factory for rent is factory with a logically scientific structure. The modern-designed workshop will help businesses save energy resources. Simultaneously, it ensures the environmental factors for employees to work effectively. These include light, temperature, and ventilation.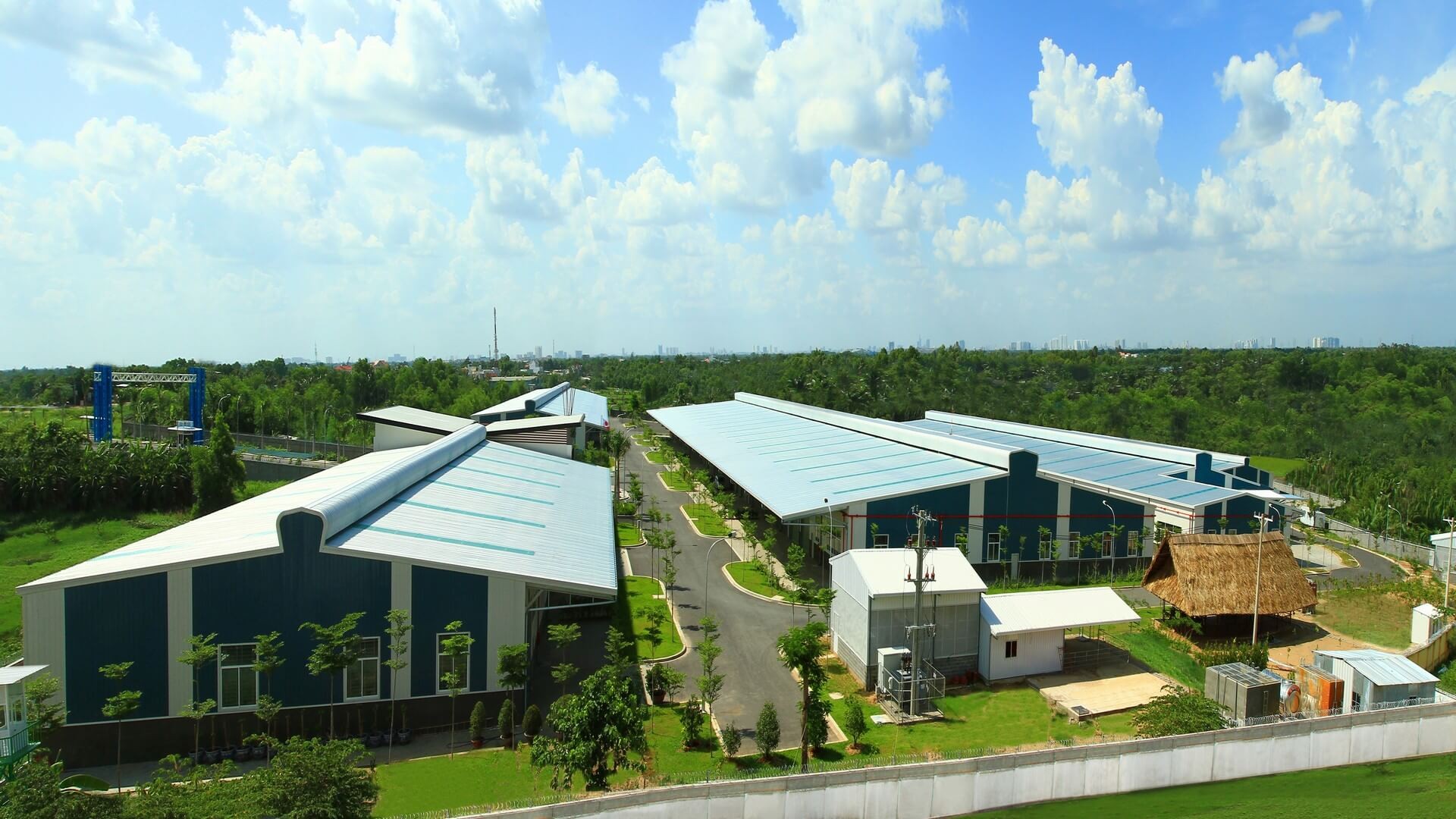 Modern system of high quality workshop for rent in Kizuna
As a business owner, you have to master all the factory designs from small size factory to large size factory. This knowledge will be applied to choose the most advantageous factory in reality. Currently, ready-built high quality workshop for rent are almost designed according to the models of prefabricated steel houses. In this type, the factory with steel truss is considered the most convenient model.
The three criteria below should not be overlooked whenever you want to choose a high quality workshop for rent or small workshop for rent by Kizuna JV Joint Stock Company is one of the most well-known workshop providers in the South. If you need to rent a factory or you are planning to invest in production in this region, it is the correct decision, Kizuna will give you specific consulting services when renting a factory.