News
Party honoring women of Semitec Electronics Vietnam Co., Ltd
On March 8th, 2018, Semitec Electronics Vietnam Co., Ltd. held the Women's Day with many interesting activities. To honor the beautiful ladies in the company, Semitec' men prepared a party in the cute decorated space of Semitec.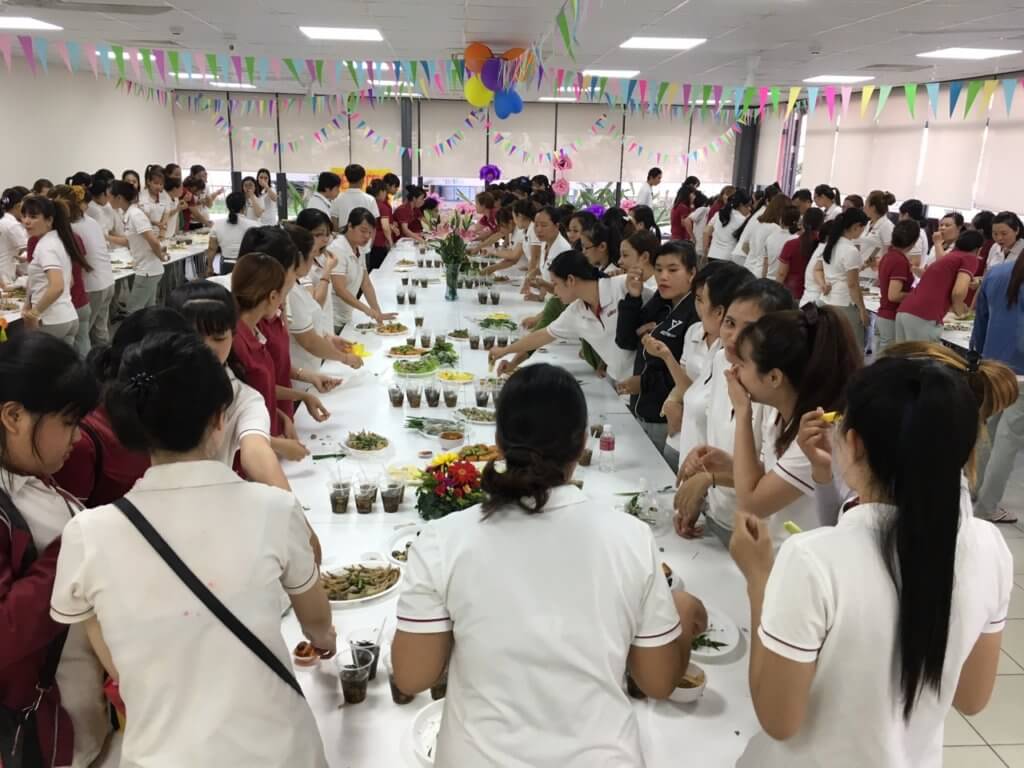 In parallel, in order to build the spirit of solidarity as well as to prepare for the Kizuna Sporting Event 2018, the exciting women's football match took place with the participation of 60 athletes, divided into 4 teams.
With such meaningful activities, Semitec' members are sure to have a wonderful and memorable holiday.
It is hoped that in the near future, not only Semitec Electronics Vietnam Co., Ltd. but other companies operating in the Kizuna Serviced factory Area will also have many meaningful & recreational activities for their employees. And all companies here will be further developed to create more jobs for workers in Long An Province and HCMC.
——————————
About Semitec
Semitec Electronics Vietnam Co., Ltd was established on November 6, 2014 by Semitec Corporation, which has headquarter in Tokyo. Semitec specializes in manufacturing electronic components (temperature sensors) for temperature measurement devices such as automobiles, OA equipment and household appliances. It is now operating in Kizuna 2 Serviced Factory with more than 250 employees.
By Marketing Department – Kizuna JV Corporation