News
Okanetsu present new products on 14 January, 2016
Okanetsu Vietnam Co., LTD – one of enterprises in Kizuna rental serviced factory had the new product operation event on January 14th, 2016 at Kizuna to start inspirationally for the New Year.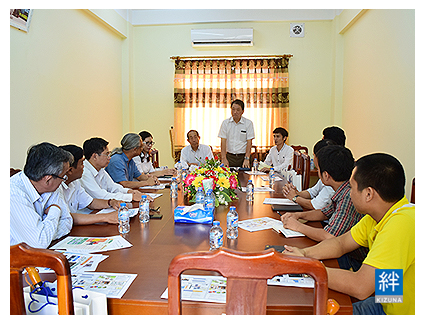 In this event had been attended of Mr. Tran Van Binh – the Deputy Director of Long An Economic zone Authority; Mr. Le Minh Quang- the Manager of Department of Commercial and Company Management; Mr. Le Van Tan- the Director of Vocational Training Institution in South West region and Mr. Doan Hong Dung – the Chairman of Kizuna JV Corporation Company.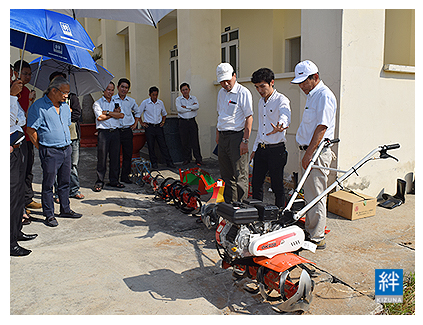 One of Okanetsu Vietnam Co., LTD's manufacturing sectors is differential assembly used in agricultural machinery. In this event, Okanetsu operated small power tiller which has many functions such as: ploughing, cultivating soft soil and hard soil, cutting grass. And through the event, Okanetsu Vietnam received lots of valuable comments from local farmers to improve the machine to be more suitable for soil and the Vietnamese farmers' demand.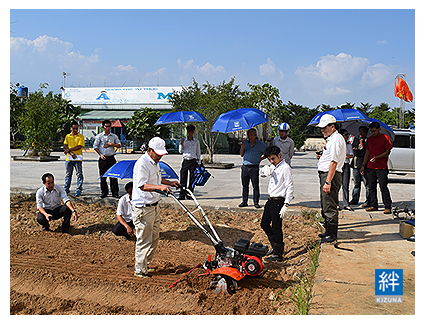 You can see more videos of this event below:
Okanetsu – Máy xới đất mềm mini loại 1
Okanetsu – Máy xới đất mềm mini loại 2
Okanetsu – Máy xới đất cứng mini