News
The signing ceremony of the Workshop Reservation Agreement between Mgen Solutions Co., Ltd. and Kizuna JV Corporation
On June 16, 2023, the signing ceremony of the Workshop Reservation Agreement between Mgen Solutions Co., Ltd. and Kizuna JV Corporation was organized at Kizuna 3 Ready Service Factory.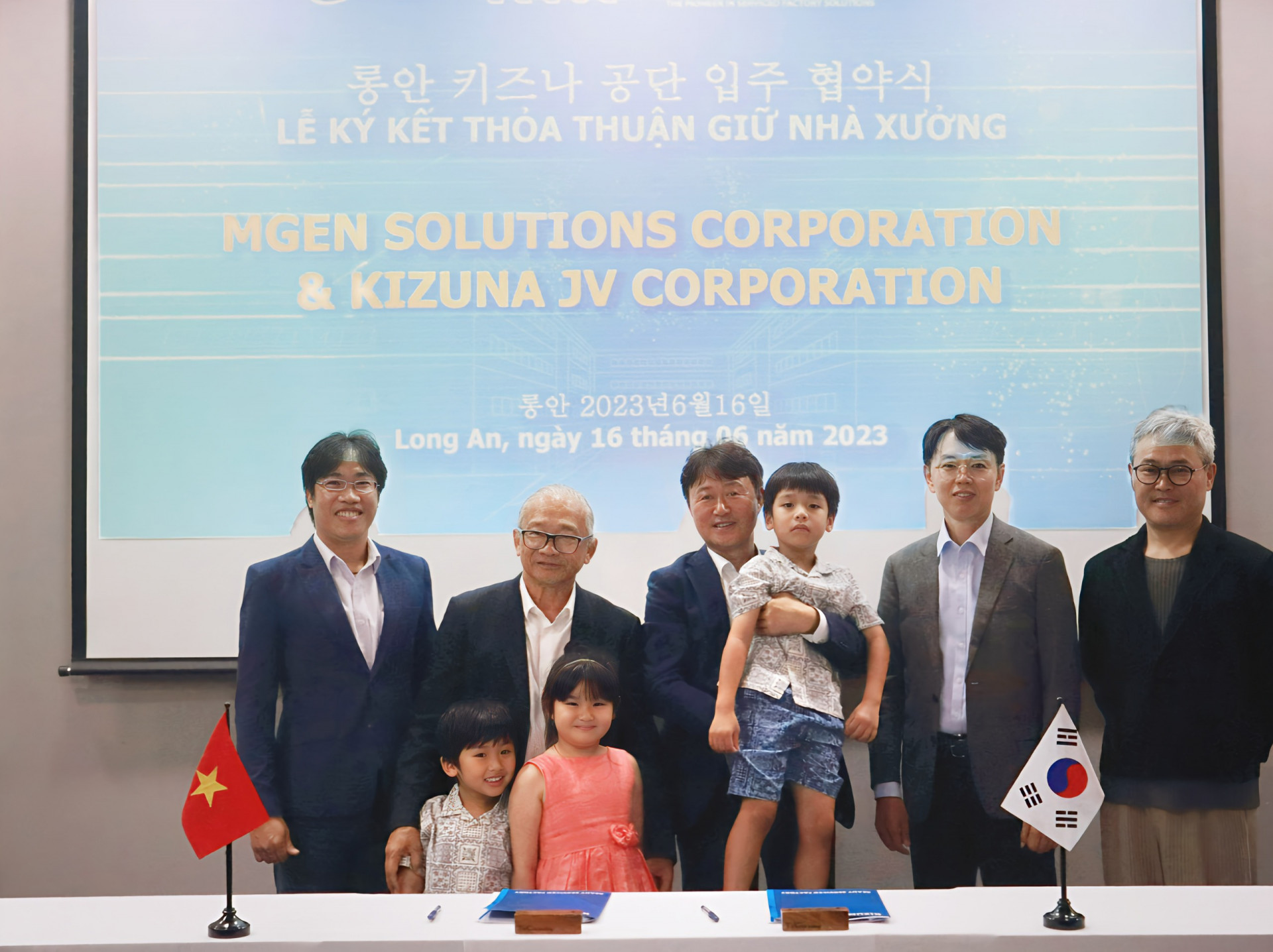 MGEN Solutions Co., Ltd. was founded on September 21, 1973 and is headquartered in Seoul, South Korea. Mgen Solutions Co., Ltd. has core technologies and the best bioengineering manpower in bio xenotransplant industry and xeno-organ transplantation, manufacture and sale of appliances and medical equipment, optical devices for printers; communication network for broadcasting communication services; intelligent video analysis solution through artificial intelligence technology v.v….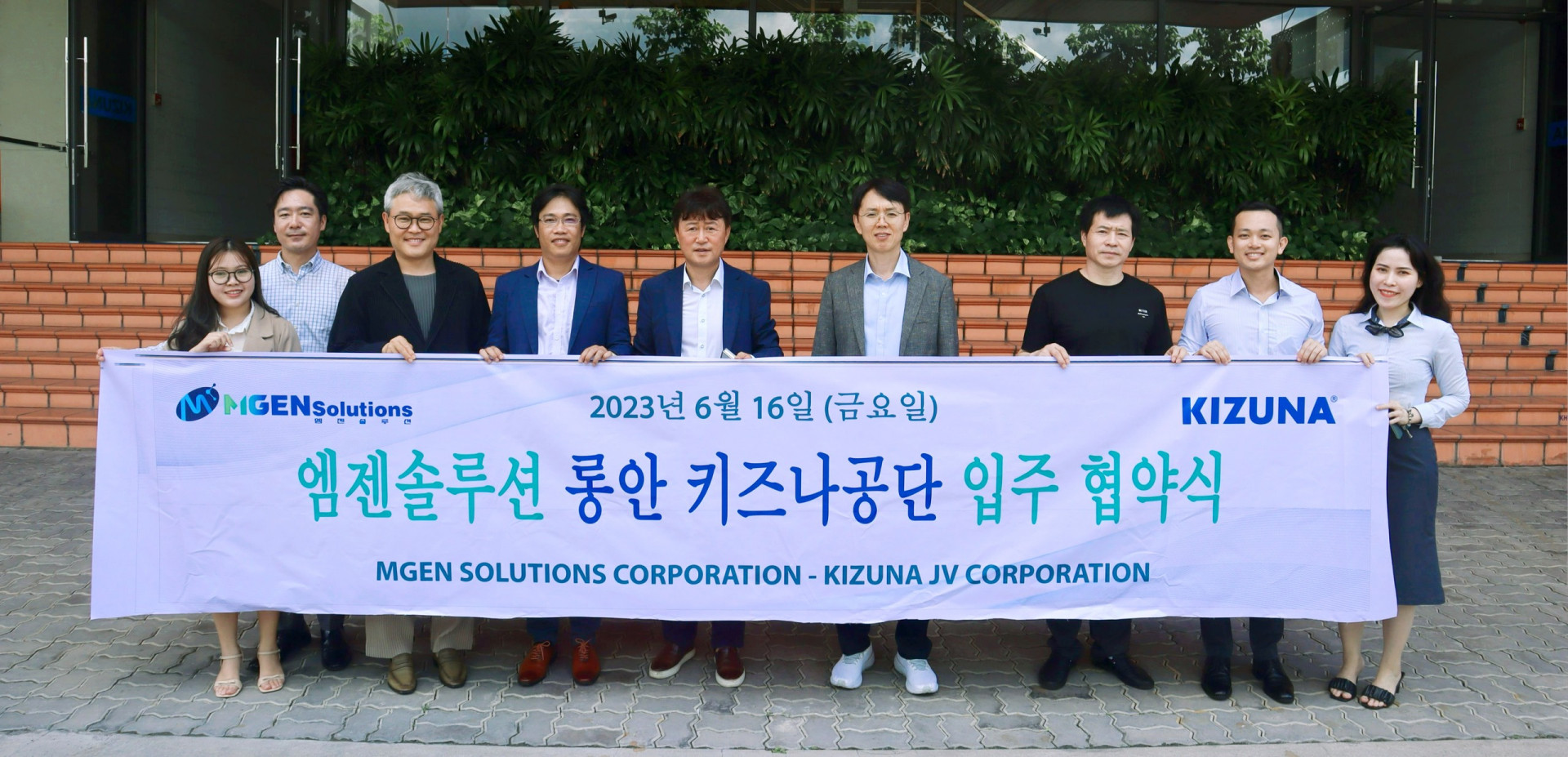 In the ceremony, representative of Kizuna JV Corporation, Mr. Doan Hong Dung, expressed his sincere thanks to investors for choosing workshop OG1-O1-1 (10.000 m2) in Kizuna Service Factory as a secure space to manufacture and develop business in Vietnam.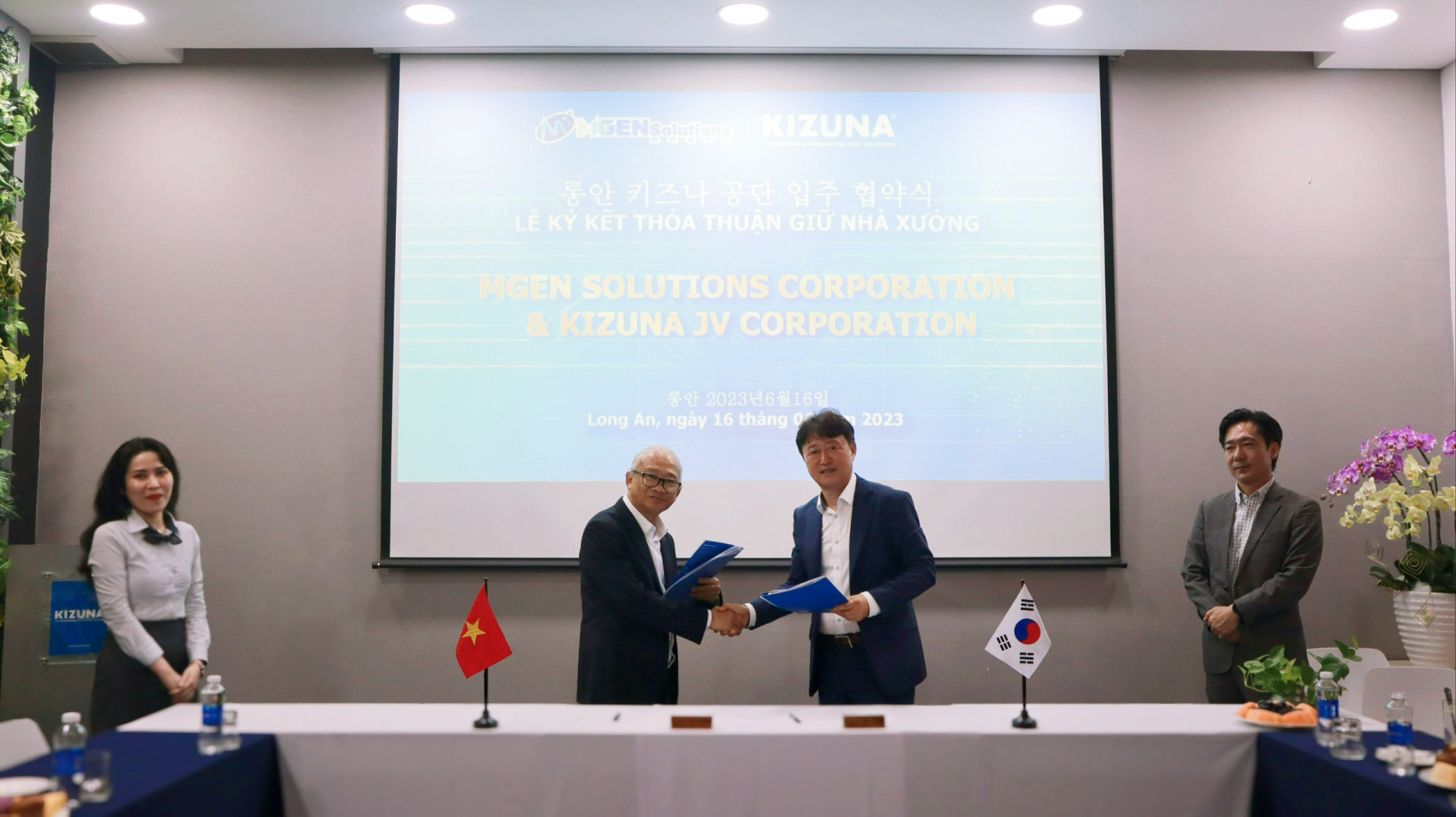 Kizuna JV Corporation wishes Mgen Solutions Co., Ltd. soon achieve more success and develop more. The Kizuna expert team always strives to create a space full of love and responsibility, bringing a sense of security, companionship, and support in all aspects for your business to operate quickly and maintain competitive advantages. Kizuna is a reliable partner supporting customers to build and develop a secure business community in Vietnam.