News
Make in Vietnam: A list of Vietnam's technology products 2019
2019 is a year of breakthroughs for many new technologies in Vietnam. Let's join Kizuna with the list of Vietnam's technology products in 2019. This will help to make the workshop lease near Binh Duong more effective for investors.
List of Vietnam's technology products 2019
According to Minister of Information and Communications Nguyen Manh Hung: Technology products are created in Vietnam, designed in Vietnam and made in Vietnam".
1. Piloting with technology taxi, Fintech-Vietnam is ready with new tests
In 2019, a new business model appeared - technology taxi. This is a model that contributes a lot to society. This new type of technology was born with a confrontation with the old. The conflict between technology taxis and traditional taxis makes this clear. Next is the appearance of Uber and Grab. This has created difficulties for traditional transportation enterprises.
In order for a country to develop, it must always be renewed. To limit the conflict between the new and the old forces enterprises to have the flexibility to change. At the same time, there is a groundbreaking problem about policies and method to deal with new types of business. Many enterprises are looking for a place to rent a workshop near Binh Duong to develop this type of business.
2. Electronic payment by phone account
In early 2019, another Vietnamese technology product continues to be piloted by the government. It is using a telecom account to pay for goods of small value. Electronic payment by phone account (Mobile Money) can "touch" the entire banking system. This new technology has brought many benefits to the people. Moreover, enterprises also can shorten the management process.
3. VCCorp with a technological breakthrough in content distribution and advertising based on Big Data platform
This is the platform in which Artificial Intelligence (AI) technology combines with Machine Learning. They help enterprises understand what readers want to read. Not only that, they can analyze in-depth information, gather event content, etc. Thereby, it helps design appropriate advertising content and target the right audience.
4. Be Group Joint Stock Company launched two services beBike and beCar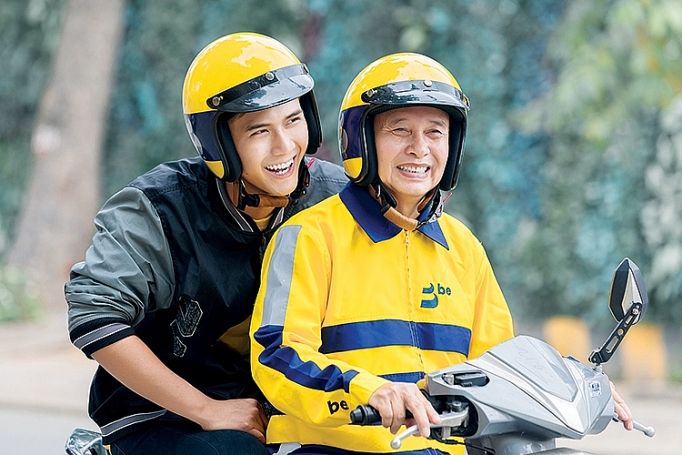 The introduction of two services (beBike and beCar) from Be Group Joint Stock Company is also named into Vietnamese technology products. Up to now, Be ride-hailing app has been used by over 2 million mobile devices. The company has more than 100,000 drivers in 2019. Be Group's application is operating in 6 major provinces and cities across the country. These include Hanoi, Ho Chi Minh City, Binh Duong, Dong Nai, Vung Tau and Can Tho. The company is also looking for workshops for rent near Binh Duong to exploit new development markets.
Above are the outstanding technology products in 2019 synthesized by Kizuna. Hopefully, the above information will help enterprises have an efficient business orientation. Don't forget to choose workshops for rent near Binh Duong to explore this new potential market.