News
KOSEA's tour to Kizuna Rental Serviced Factory
On May 18, 2017, the Industrial Inspection Team of KOSEA (Korea Sustainable Entrepreneurs Association) visited Kizuna Rental Serviced Factory. KOSEA has about 400 members companies include Korean SMEs in diverse business fields in Korea and is a group that provides funding to social projects such as "Young Hope Fund" in Korea.
The KOSEA group that visited Kizuna last week consisted of representatives from 19 companies including the President of KOSEA – Mr. Kim Byeong Goo (General Director of Dongshin Co., Ltd.). Mr. Yi Siyoung – General Director of Arikel Korea Co., Ltd. , located at workshop B15, Kizuna 2 Rental Serviced Factory, also participated in the group as a member company.
At the meeting, Mr. Jeong Jae Woo – Deputy Sales Director of Kizuna JV Corporation presented a business introduction about Kizuna's projects and had an interesting Q&A time with KOSEA group. Besides, Mr. Tran Duy Vu – Deputy General Director of Kizuna said: "We hope that KOSEA and Kizuna will develop into a long-term business partner through this inspection team. We hope that many members will visit Kizuna in the future."
After an hour of meeting, the inspection group visited three Korean companies including Ducksung Hitech Vietnam Co., Ltd, Arikel Korea Co., Ltd. and Itswell Vina Co., Ltd, which are all tenants of Kizuna 2 Serviced Factory. While Ducksung Hitech is a partner company of Samsung Electronics, ARIKEL is a manufacturer of water purifiers. Itswell Vina is the electronic parts manufacturer equipped with first modern clean room in Kizuna.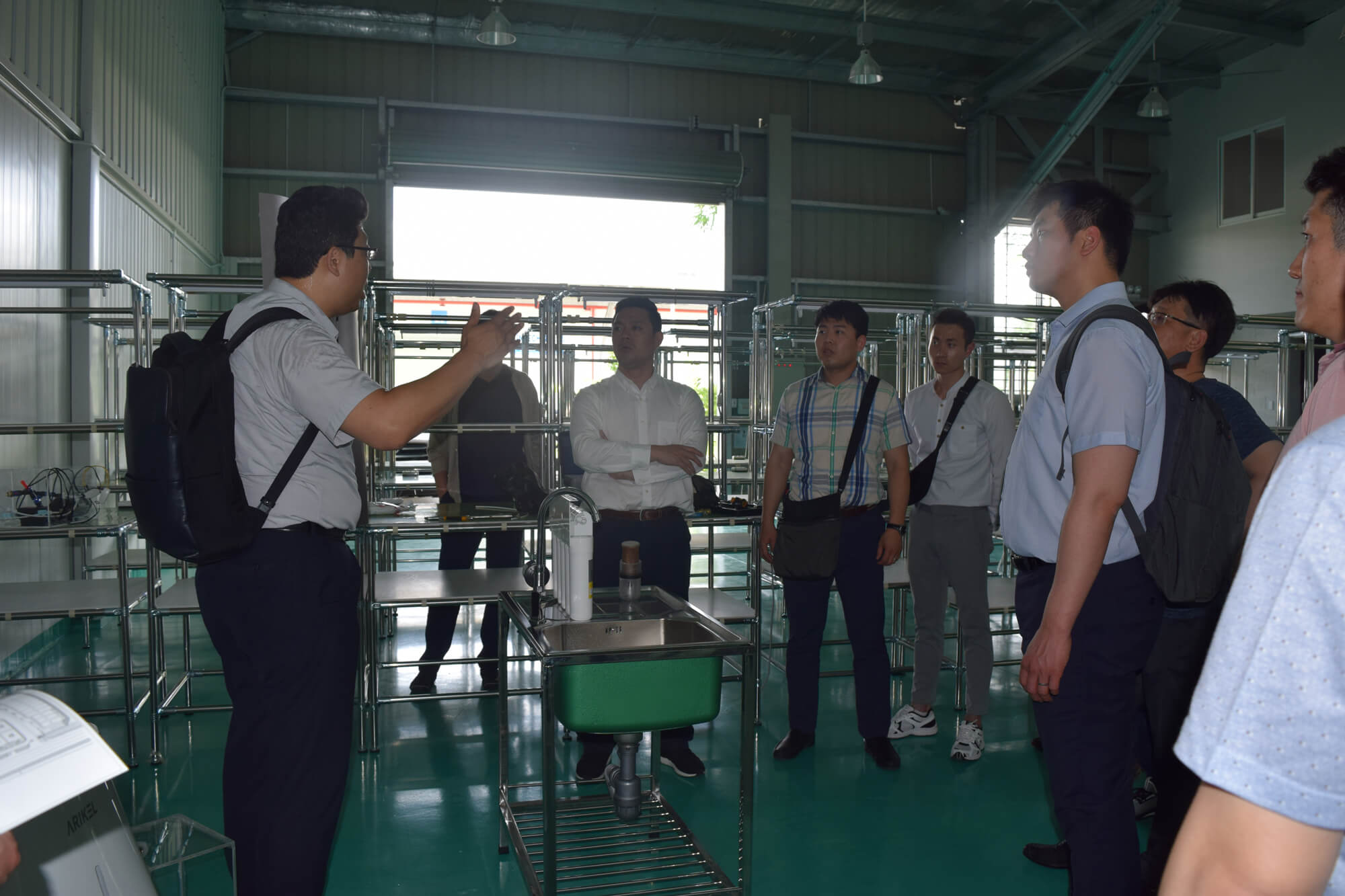 During the visit to these Korean companies, many representatives wondered about the progress of the project, plans for the future, and information on the construction of factories, and they were very satisfied with the authentic answers from the owners.
After the visit, Chairman Kim expressed his sincerely thanks to Kizuna for this useful inspection tour and wanted to update Kizuna's news frequently so that he can send it to KOSEA. He also said that he would try to send the 2nd and 3rd inspection team to Vietnam soon.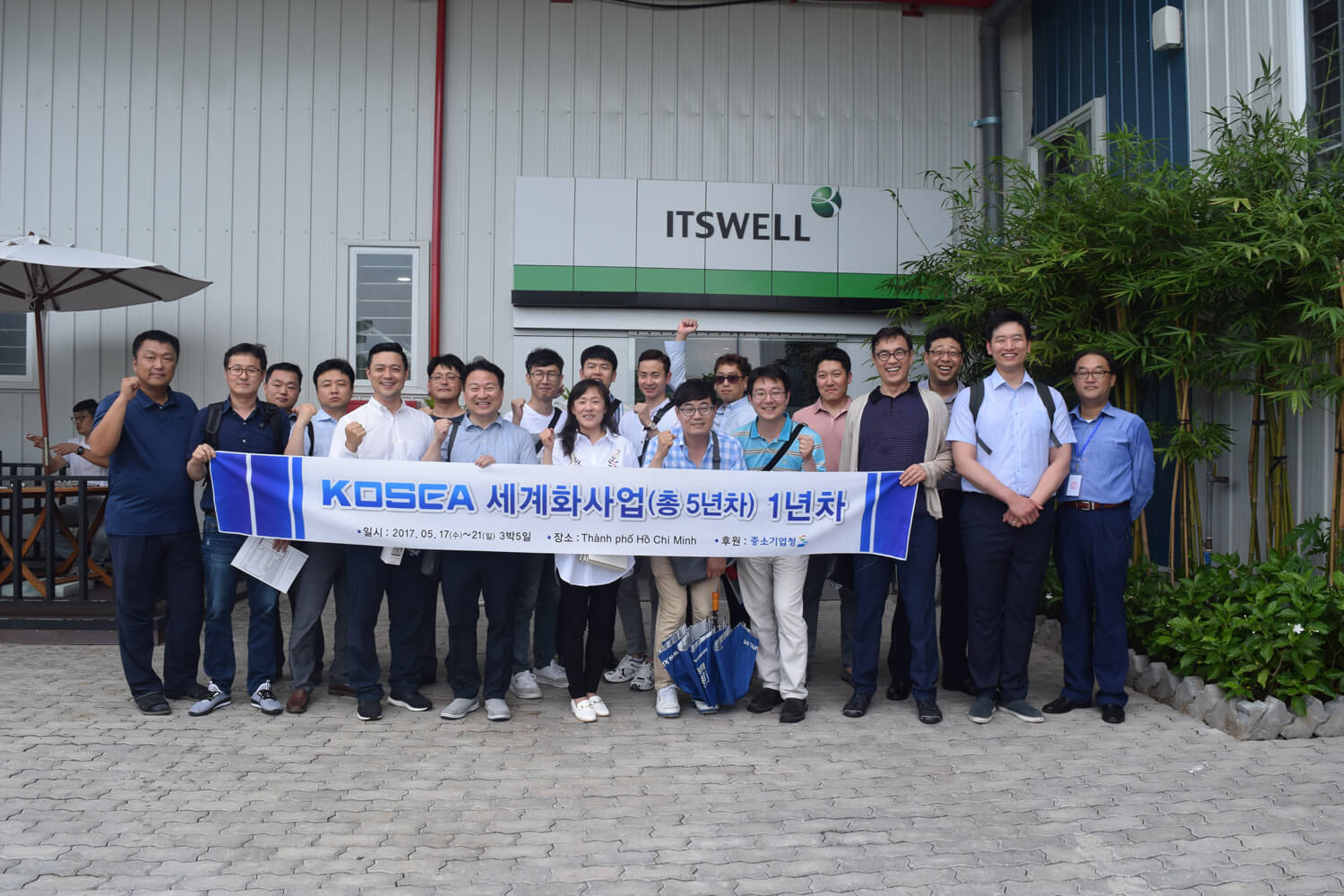 With its first rank in total FDI in Vietnam for the first 5 months, Korea is a potential investor for Vietnam in general and for Kizuna Serviced Factory in particular. We are pleased to welcome more Korean inspection groups in the near future and hope that we can assist them with their initial investment in Vietnam.
By Marketing Department – Kizuna JV Corporation