News
Korea Economic Daily TV and K-Vina Biz Center visited Kizuna Serviced Factory
On March 2nd, 2018, the Korea Economic Daily TV and K-Vina Biz Center hosted a visit to Kizuna Serviced Factory. The group includes 34 businessmen interested in Vietnam investment and Vietnamese industry. Korea Economic Daily TV is the No. 1 Economic TV channel that covers all news of the Korean economy, securities, real estate, etc. and it is being broadcast 24 hours a day. About the K-Vina Biz Center, it is a consulting company that specializes in consulting in Cambodia, Laos and Vietnam as a professional partner in the overseas business field of Korea Economic Daily TV.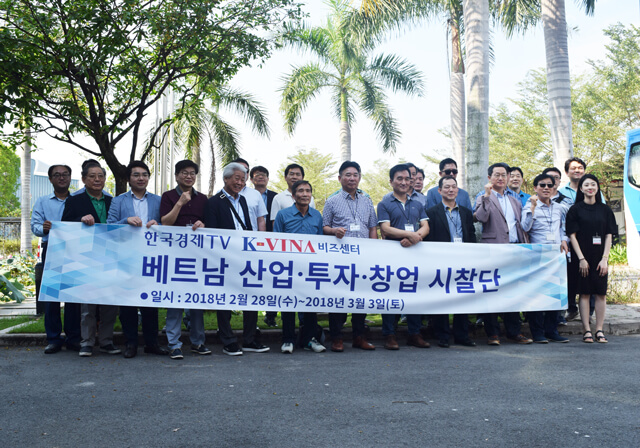 After hearing about the model of serviced factory and visit Itswell's workshop in Kizuna 2, they got a new interest in this field.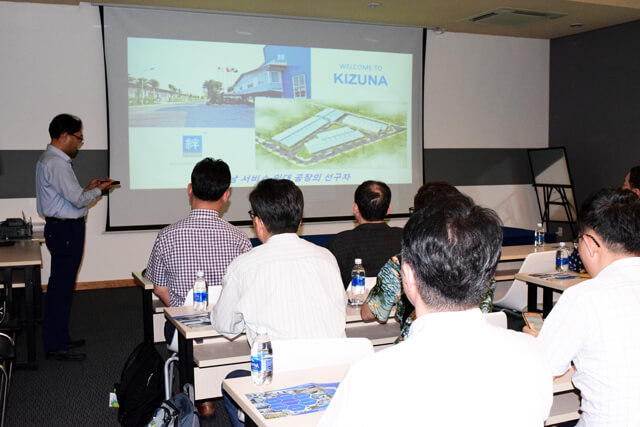 At the end of the trip, they were very grateful for the coffee and soap gifts, which were produced by Kizuna' tenants.
By Marketing Department – Kizuna JV Corporation