News
Kizuna Serviced Factory joined "Global Business Support 2018" Exhibition in Tokyo
The 3 exhibitions named "Global Business Support 2018", "Overseas & Inbound Marketing 2018" and "Global HR 2018" were held at the same time as a global business week at Tokyo Big Site, Japan and attracted more than 17,500 guests.
Kizuna Serviced Factory ran an exhibition booth at the "Global Business Support 2018" and attracted more than 100 companies from various kind of industries interested in business model of "Rental Factory" in Vietnam.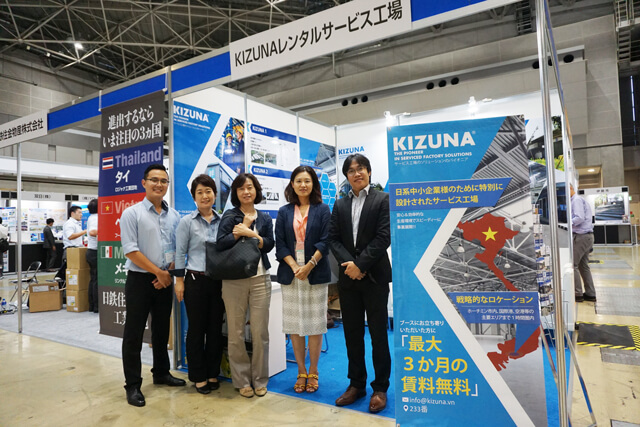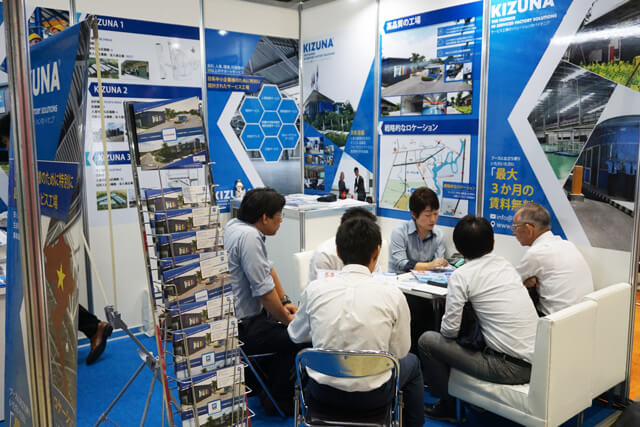 Moreover, the seminar "Providing relief for Japanese SMEs who invests in Vietnam for the first time", helped many visitors who are considering to invest in Vietnam but still worrying about the procedures needed, had a clearer view on what steps they should take.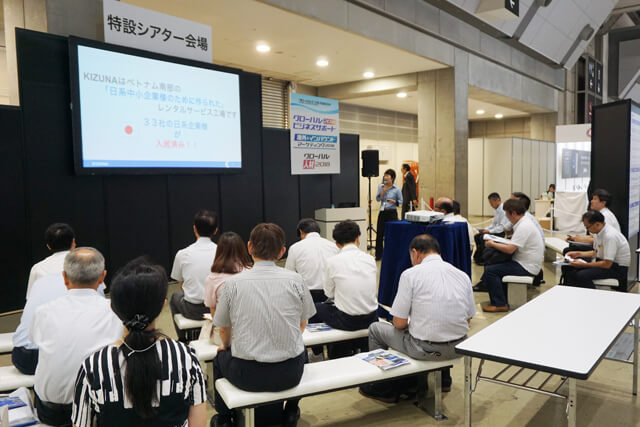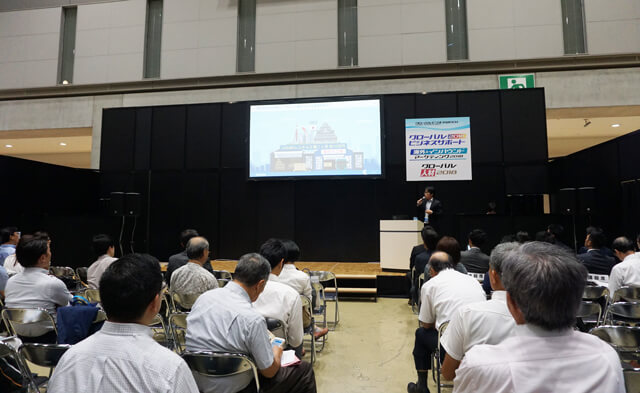 Since Kizuna does not only offer ready-built factories, but also has professional services, investors can have a quick, good start to their business prosperity and development in Vietnam. Hopefully, after this seminar, more and more Japanese investors will invest in Vietnam to keep Japan as the number one in FDI in Vietnam. Although the exhibition has ended, Japanese SMEs can always contact Kizuna Serviced Factory to get advices on investing in Vietnam.
By Marketing Department – Kizuna JV Corporation