News
KIZUNA's business group attended the MTA Vietnam 2018
As part of the series of supporting activities "Together to success" for enterprises in the whole KIZUNA Serviced Factory area, on July 4th, 2018, KIZUNA organized visit to MTA Vietnam 2018 – The 16th international Precision Engineering, Machine tools and Metalworking exhibition took place at Saigon Exhibition & Convention Center (SECC) – District 7.
This exhibition attracted more than 452 exhibitors from 22 countries and territories. There were 13 international pavilions with countries who have advantages of developing the mechanical industry such as Britain, Germany, Japan, Korea, Singapore, Taiwan and Thailand. This was a rare opportunity for companies in these industries to find suppliers, partners as well as learn new technology and specialized knowledge.
This time, KIZUNA led a group of 3 Japanese companies operating in the KIZUNA Serviced Factory area including Supero Seiki Global VN Co., Ltd., Kouyo Co., Ltd. and Tokai Plastic Vietnam Co., Ltd to visit the exhibition. They had an interesting visit, learned a lot of new technologies and equipment as well as found some suitable partners through the exhibition.
Especially, two Japanese enterprises in KIZUNA also exhibited in this exhibition including Sankitech Vietnam Co., Ltd. and Minamida Vietnam Co., Ltd. Minimida Vietnam was established in 2016 by Minamida Corporation (Japan). They have more than 85 years of experience in manufacturing precision mechanical components (screws and bolts).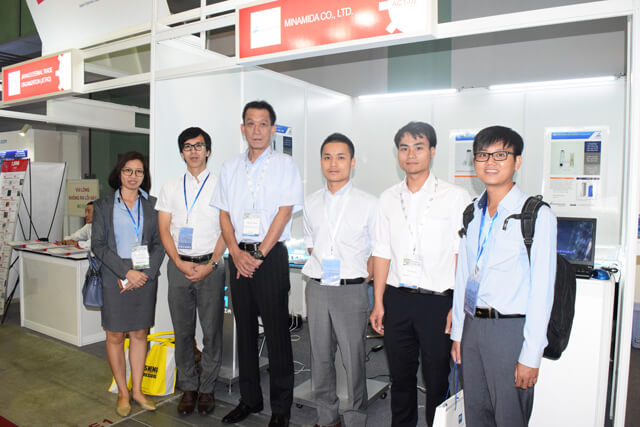 About Sankitech Vietnam, this is an enterprise specializing in manufacturing conveyor systems and their components. Their products are made according to Japanese quality with competitive price. Both companies participated in this exhibition with the desire to find suitable suppliers as well as expand business in Vietnam.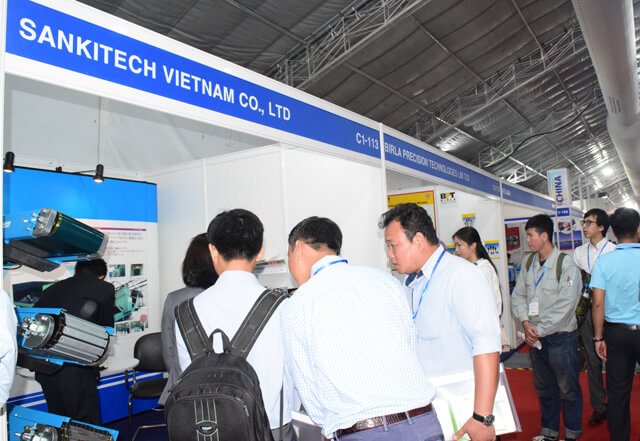 KIZUNA is very happy to accompany enterprises in KIZUNA area to the MTA2018. In the near future, KIZUNA will continue to organize more supporting activities to be "Together to success" with the business community in KIZUNA Serviced Factory.
By Marketing Department – Kizuna JV Corporation