News
Kizuna participated in the 2018 Job Fair organized by Long An Vocational College
On August 18th, 2018, Long An Vocational College organized the 2018 Job Fair with the participation of more than 20 enterprises and more than 230 students who will graduate this year. The event is organized for the purpose of creating conditions for students to find a stable job which is suitable to their profession. On the other hand, this is also a good opportunity for enterprises to access human resources in Long An Province and quickly recruit candidates who meet their requirements.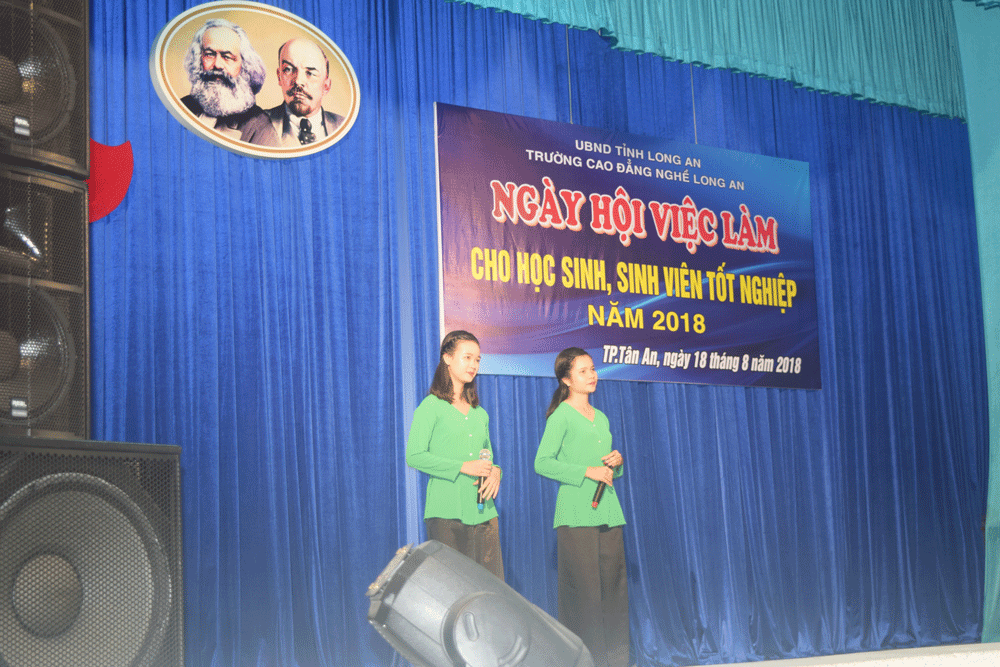 Students at Long An Vocational College are studying various professions such as Mechatronics, Industrial Power, Metal Cutting, Mechanical Equipment Installation, Corporate Accounting, etc. These professions are quite suitable for the needs of businesses operating in Kizuna Serviced Factory. Therefore, there were three companies in Kizuna registered to participate in this Job Fair including International Trimmings and Labels Vietnam Co., Ltd., Kobayashi-Ohta Label VN Co., Ltd. and Itswell Vina Co., Ltd. At the event, students actively visited the booth of enterprises to find out more about their information and employment opportunities. A total of over 150 students visited Kizuna's booth there.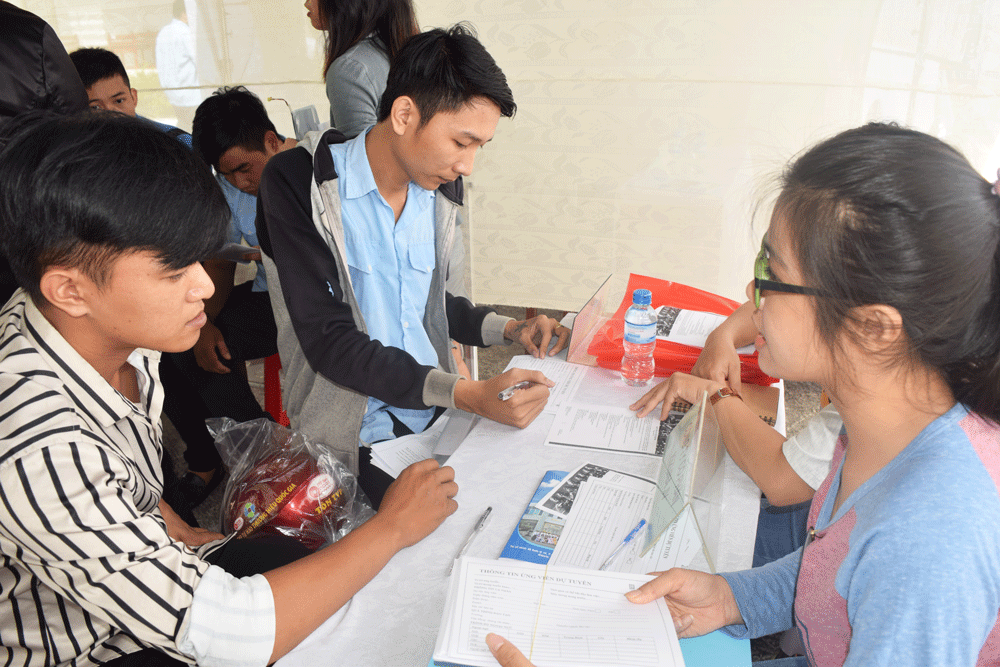 Although other companies in Kizuna Serviced Factory area did not participate in the 2018 Job Fair, Kizuna is still working hard to bridge the gap between students, schools and businesses in the area. Kizuna regularly sends company recruitment announcements to the school because of its abundant human resources with a variety of professions. On the other hand, Kizuna also transfers CVs (resumes) of students who are looking for jobs for businesses to quickly recruit the best and most suitable candidates. With the supporting activities like this, Kizuna can help the enterprises in the area to have stable human resources with good capacity that meet the needs of their activities, thereby helping the company to develop stronger and stronger.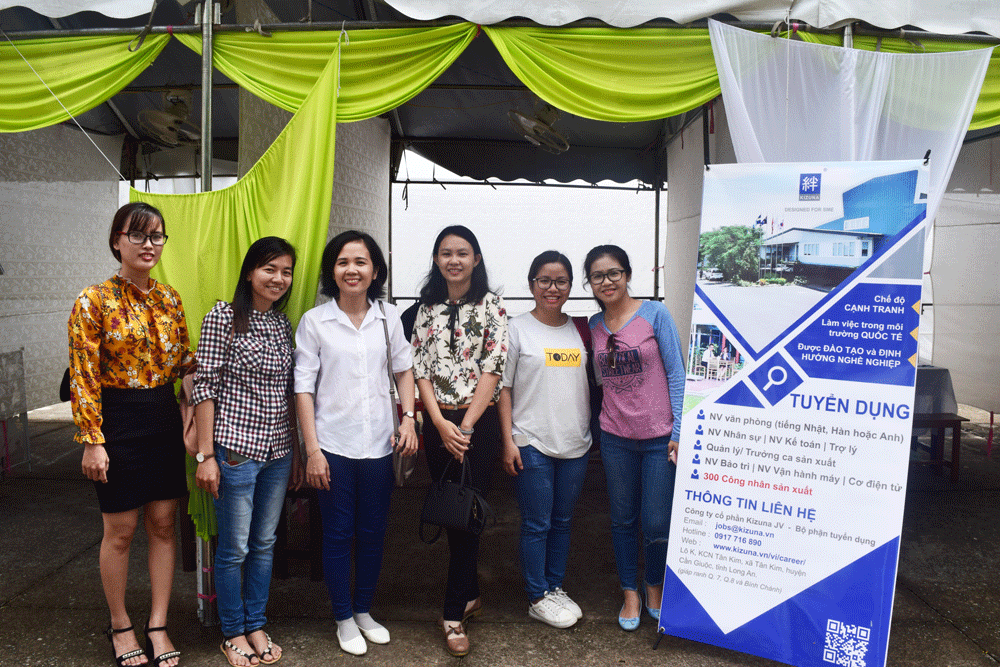 Students who are looking for a job can contact HR department of Kizuna JV Corporation to find the most suitable job.
Email: jobs@kizuna.vn
Hotline: 0917 716 890
Website: www.kizuna.vn/vi/career/
FB: https://www.facebook.com/vieclamkizuna/
By Marketing Department – Kizuna JV Corporation